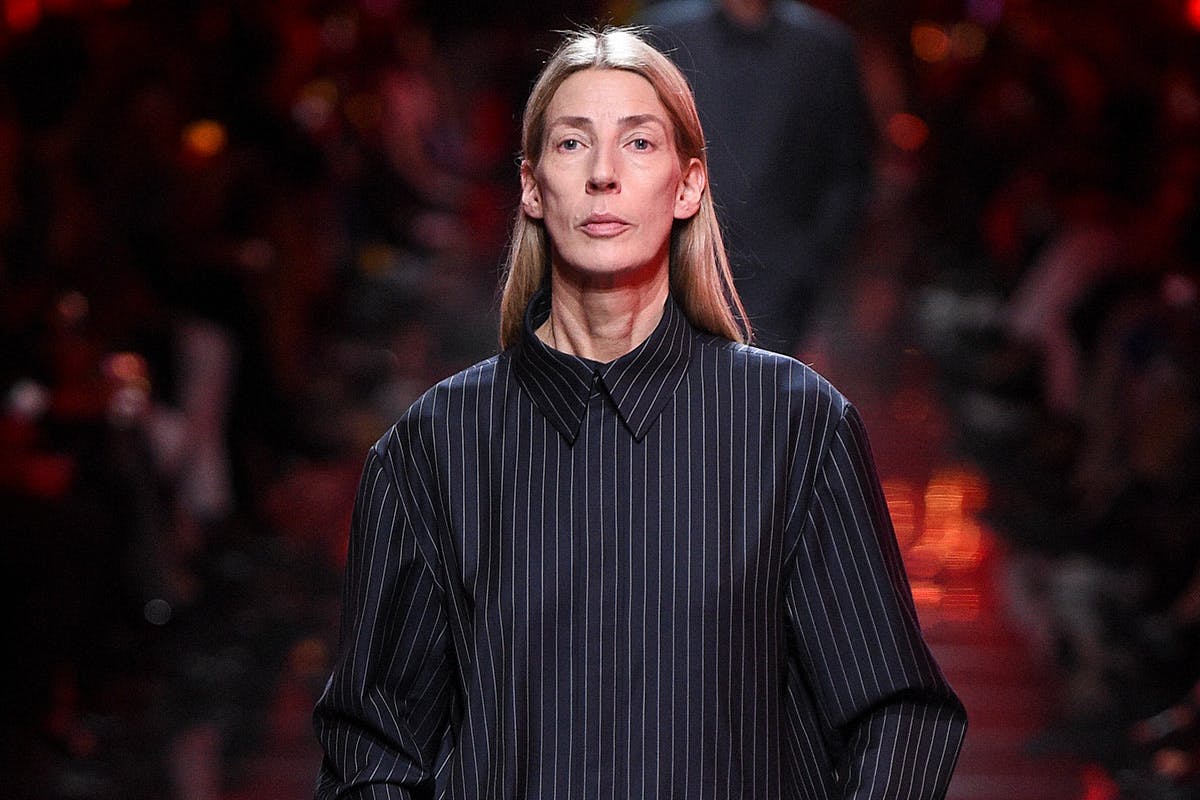 This piece appears as part of our initiative on Identity & Representation, a six-month-long project highlighting different facets of identity and how they shape the practices, conventions, and conversations happening in the Highsnobiety world. Head here for the full series.
For SS20, Demna Gvasalia created a "faux Balenciaga parliament or assembly" to backdrop a show which explored the shifting codes of power dressing. Models stomped down an EU-blue carpet dressed in off-kilter variations of classic, tailored suits and boxy overcoats. So far, so Balenciaga. But the show's most surprising element lay in its casting of several older models, described by Vogue as "senior delegates." Tellingly, this diverse line-up was largely street-cast: from cleaners and architects to engineers and gymnasts, the vast majority of Demna's delegates had no agency representation.
Discussions of diversity in fashion are now commonplace, but conversation rarely extends to the lack of varied age representation. Aside from the occasional returning 'super' (see: Christy Turlington for Marc Jacobs AW19), the emergence of agencies like Grey and the rare successes of models like Maye Musk, signed at 69 years old, and Kristen McMenamy, whose career has lasted consistently into her 50s, fashion remains overwhelmingly dominated by young models. When older models are cast, they're often cherry-picked as icons from other industries, like 80-year-old writer Joan Didion's legendary Céline campaign.
For models without these credentials, carving out a lane in the industry can be tough. Rachel Peru launched her modeling career at 46-years-old, and soon found that even high-street companies have an ageism issue. "I have found it difficult to land jobs or even get auditions for many major brands, as I don't appear to fit their demographic," she tells me via email.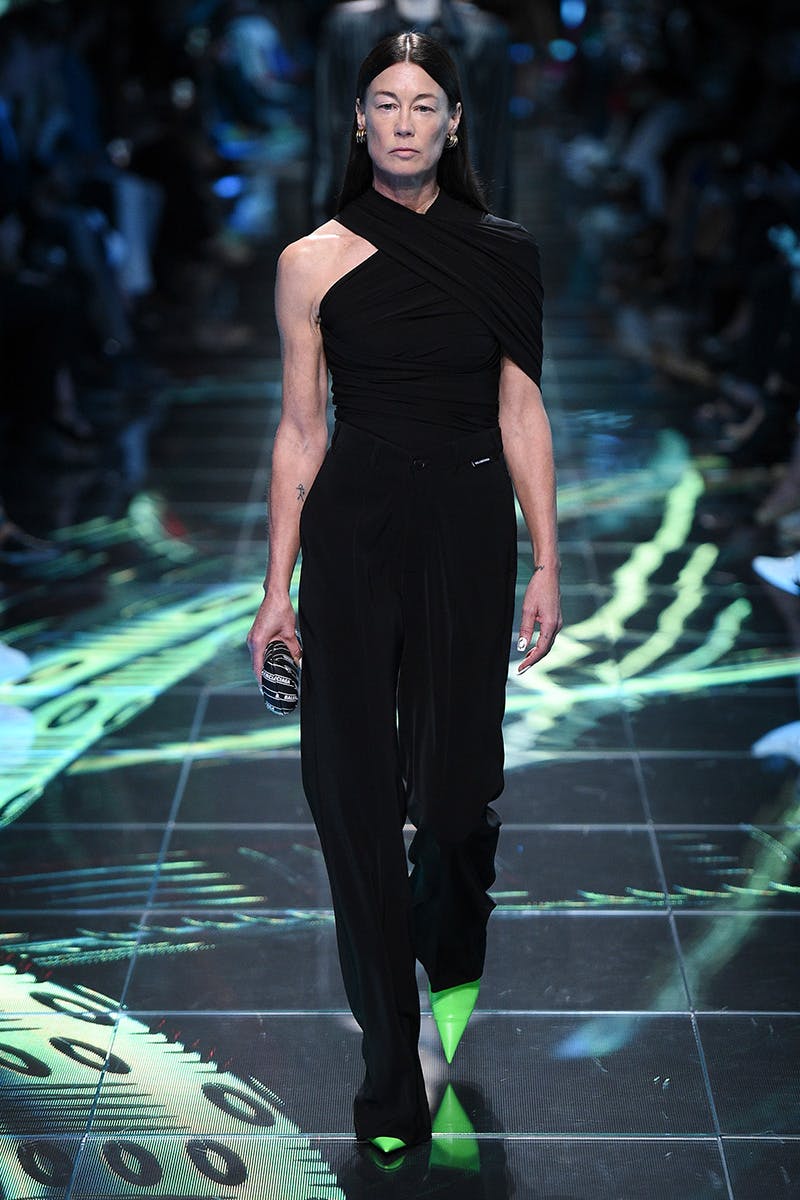 In her experience, it's not unusual for casting calls to come with strict age limits. "I find [that] frustrating – the majority of advertising seems to use models between the age of 18-30, but others target 55 and over. What about the 40-55 age group?" Peru highlights that, by excluding her demographic (which she argues has high spending power), companies are missing a trick and feeding into stereotypes. "Brands still seem to portray us in older, out-of-date styles. Surely we can be just as stylish, and probably even more confident in the latest fashions?"
Tellingly, this often isn't the case when it comes to menswear and streetwear brands. Aimé Leon Dore has so far released only one lookbook image of its New Balance collaboration, but it's instantly arresting: clutching a net bag filled with fresh vegetables, the older woman teams rolled-up trousers and a structured, grey overcoat with the aforementioned trainers. Engineered Garments' campaigns regularly feature men of all ages, as do the ads for Kith's Bergdorf Goodman collaboration; and on the runway, designers like Junya Watanabe and Yohji Yamamoto have been street-casting older male models for decades. Although more work needs to be done to engage older men, anti-establishment brands are carving out space for a variety of representation.
Yet some sectors of the industry remain stubbornly determined to champion the same kind of beauty. – and this filters into the shopping experience, too. Frustrated by the ageism she consistently saw her 66-year-old mother face when shopping, Jacynth Bassett founded The Bias Cut as an age-inclusive fashion boutique after seeing her mother experience ageism first-hand. "She found shopping demoralizing; assistants would sneer or tell her that certain places weren't meant for her, and online she couldn't find anything because [everything] was targeted towards younger women." Jacynth argues that fashion makes older women in particular feel "irrelevant or invisible," which has an inevitable knock-on effect when it comes to self-esteem.
Fashion's fetishization of youth is similarly common knowledge. 2011 documentary Girl Model spotlighted the industry's tendency to pluck underage girls from foreign countries, sparking a years-long discussion which eventually saw luxury group Kering this year pledge to stop working with models under 18-years-old. But this stance is anomalous – follow-up reports revealed that underage models were still being cast by virtually everyone else, as long as they stuck to strict no-alcohol rules and traveled with a chaperone.
Every casting agent we reached out to either declined or eventually ignored requests to speak about ageism in the fashion industry, even under the condition of anonymity. What we do know – thanks to industry whistleblower James Scully – is that young models are routinely exploited, treated poorly, and made to endure grueling casting sessions, which can run overnight.
A WWD report revealed that late payments and unpaid gigs are also commonplace, which makes the industry's famed lack of transparency worrying at best. Youth and vulnerability can go hand-in-hand; with a lack of diverse age representation comes a lack of experience, which can be easy to take advantage of.
It's also fair to say that fashion has a warped attitude towards age, with plenty of models choosing to retire in their late 20s. But Aleesha Hansel, a 31-year-old Commercial Curve Model, has actually seen her opportunities increase as she's grown older.
"Once I hit my mid-20s I was no longer a 'young model,' but I didn't fit the 'yummy mummy' age group either," she explains, also mentioning a general lack of demand for plus-size models. Disenfranchised, she took a hiatus before recently returning to the industry after seeing a "visible increase in the diversity of models being used." Since then, "things have been going really well! I'm finally able to say that I'm a full-time model, albeit a decade later than hoped."
Stories like these are indicative of a shift in the right direction, but they're few and far between. Despite opinion pieces written about ageism in the fashion industry, models have rarely voiced their experiences. Maye Musk wrote of battling beauty standards in her recently-released autobiography, but the conversation still hasn't extended much further.
In Jacynth's eyes, the few modeling positions available to older women are "mostly superficial and tokenistic," and largely given to women who are still tall and slim – in other words, conventionally model-like. Behind the scenes, she also recalls designers actively recoiling at the thought of their pieces being worn by anyone over the age of 40. "I know of designers who have refused to loan clothes to magazines using [older] models, or bloggers. One even refused to let an A-List celebrity wear one of his dresses to an awards ceremony because she was in her 80s!"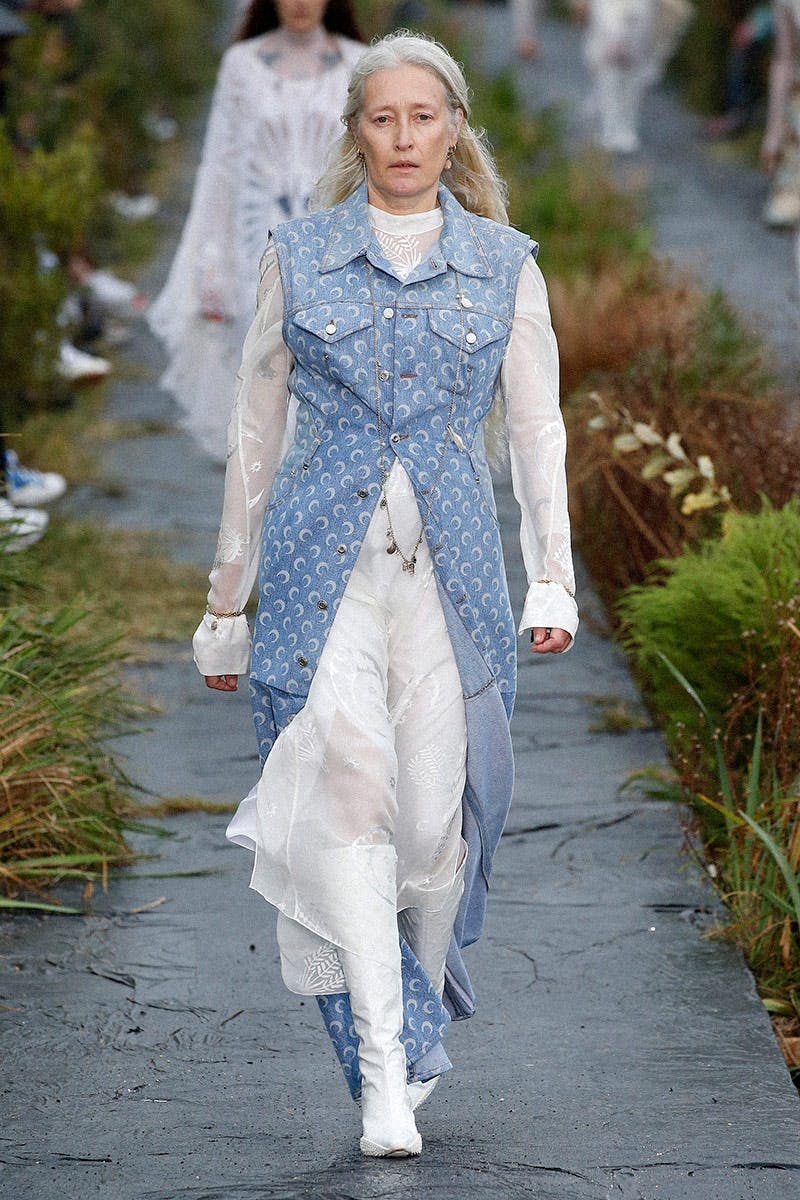 To paraphrase Miranda Priestly, fashion has the power to shape societal standards. We've long been programmed to believe that youth and beauty are synonymous, but this fetishization has enabled the exploitation of young models and contributed to the erasure of older women in particular – despite their spending power. "Women over 50 just get lumped together, rather than brands recognizing the huge diversity amongst them," Jacynth explains. "Older women today are active, vibrant, modern - and they're increasingly embracing and celebrating their age. It's no longer about aspiring to be younger, but aspiring to be the best versions of themselves today. After all, you can't age backwards!"