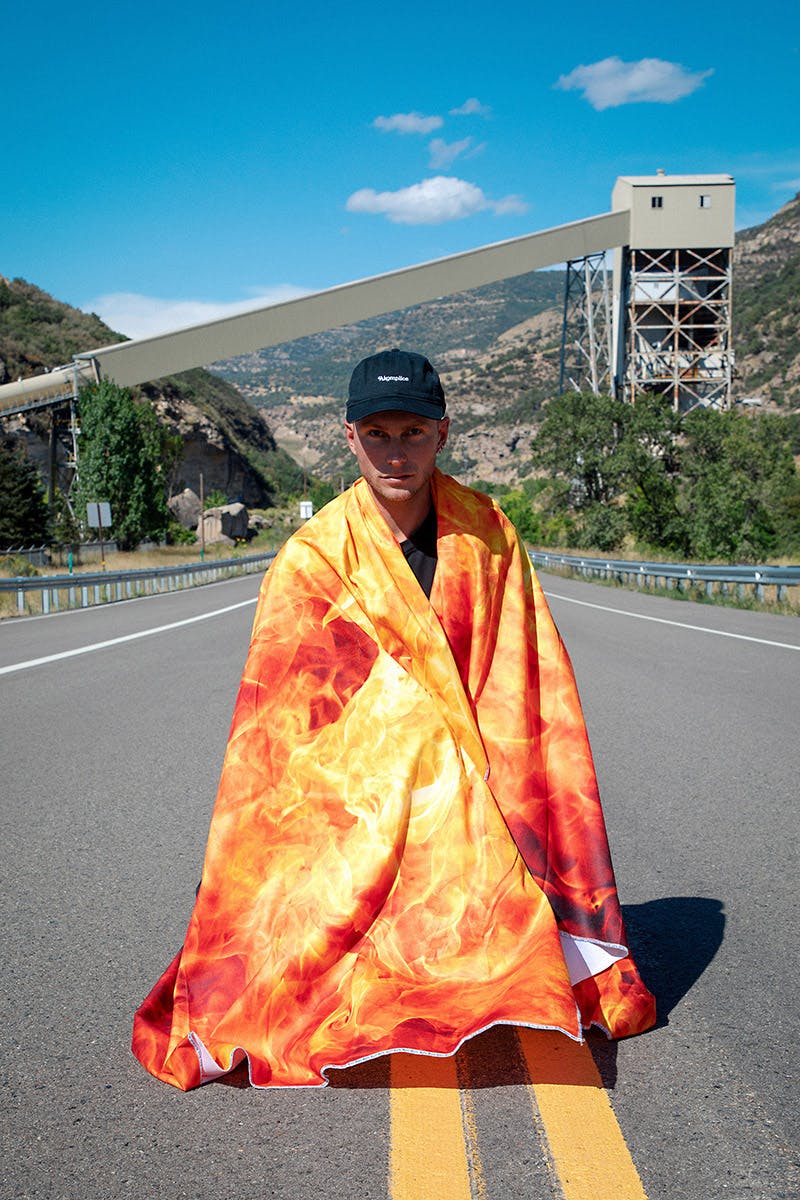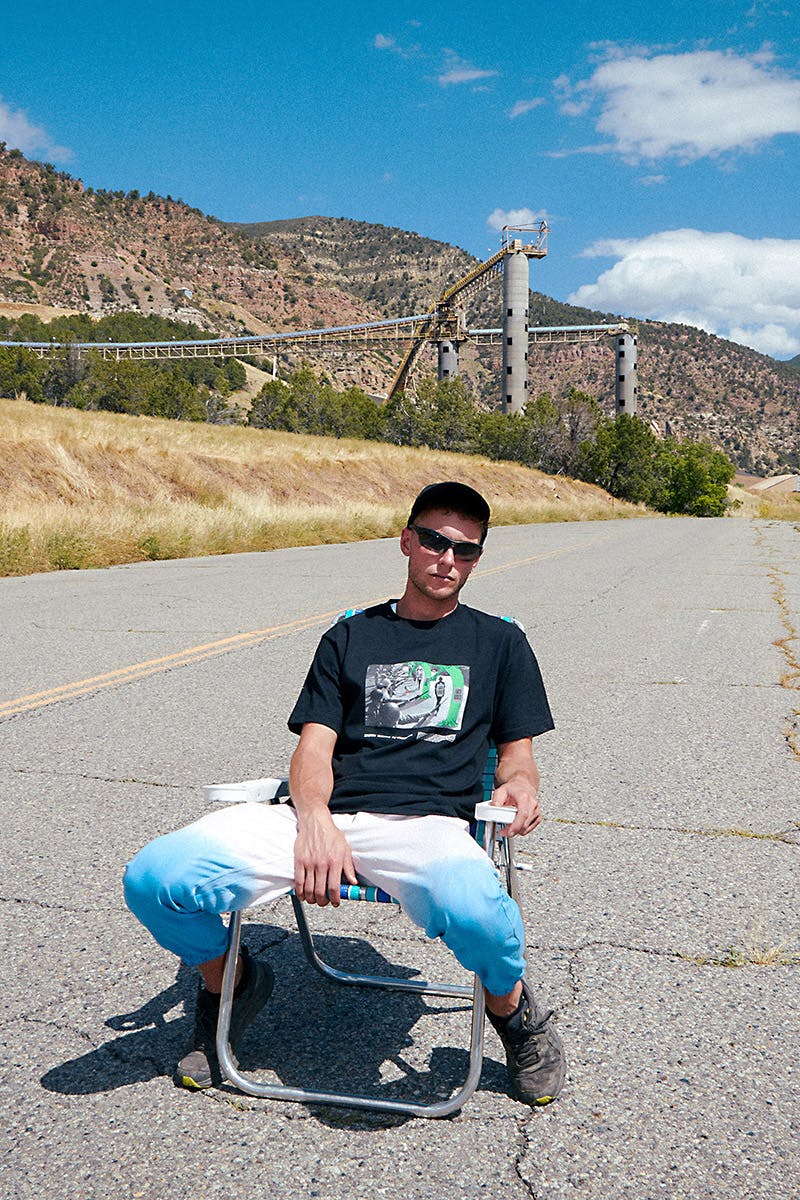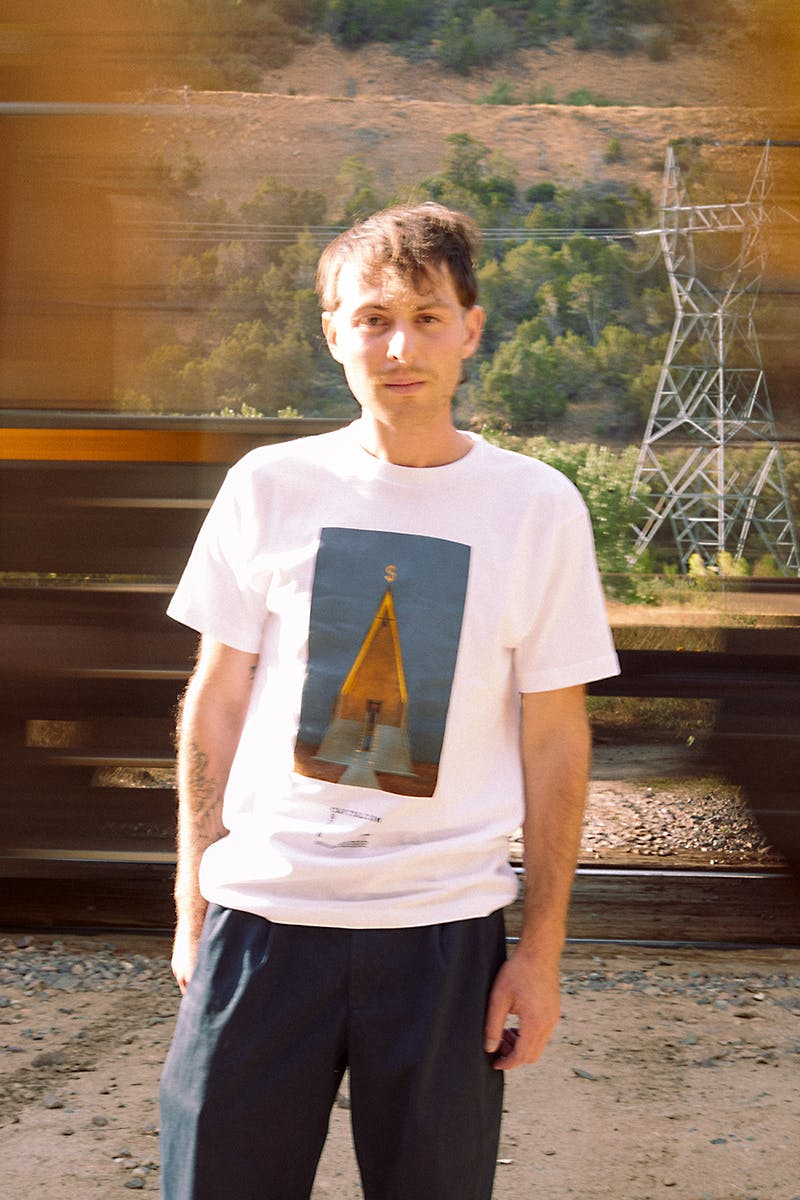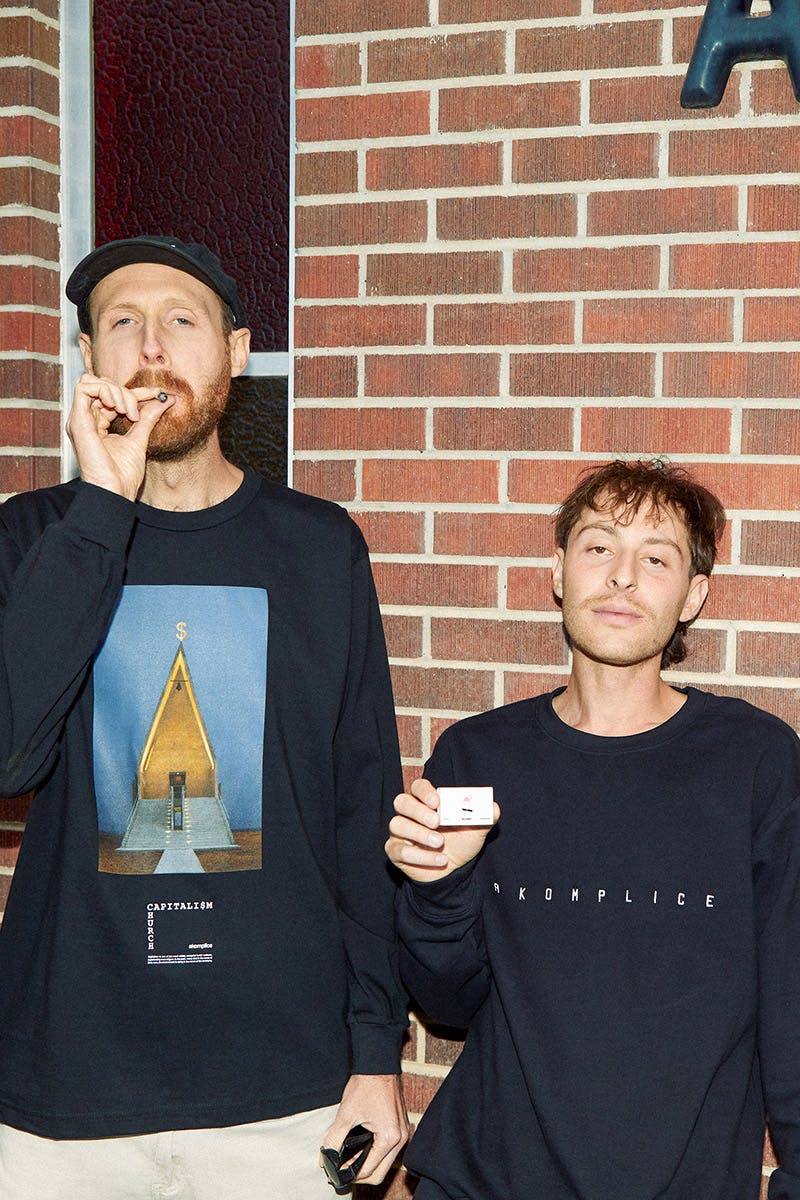 As the fashion industry is one of the largest contributors to the global pollution crisis, Akomplice looks to clean things up by standing against fast and disposable fashion. Having been inspired by the United Nation's most recent climate report, stating that humans have an 11-year timeframe to turn the tides surrounding the earth's climate crisis, the brand is limiting its release schedule to one collection per year.
The lookbook for Akomplice's "Capitalism's Unintentional Environmental Genocide" collection was photographed by Shawn McCarney, the younger brother of co-founders Patrick and Mike McCarney, at a coal mine in Colorado. Both the graphics displayed on the garments, as well as the lookbook images, reference the Akomplice ethos of standing for what you believe in. One of the central themes from the collection is "Earth Rights," as the phrase decorates various T-shirts.
Each piece from the "Capitalism's Unintentional Environmental Genocide" range comes with a three-foot hangtag documenting climate crisis and what can be done to help. Furthermore, all T-shirts from the collection have been knitted, dyed, cut, sewn, printed, and finished in the United States using organic cotton.
You can find select styles from Akomplice's new collection available now at Shoe Gallery Miami, Politics New Orleans, Leaders 1354 Chicago, and other stores worldwide. The line launches in full on November 21 through Akomplice.