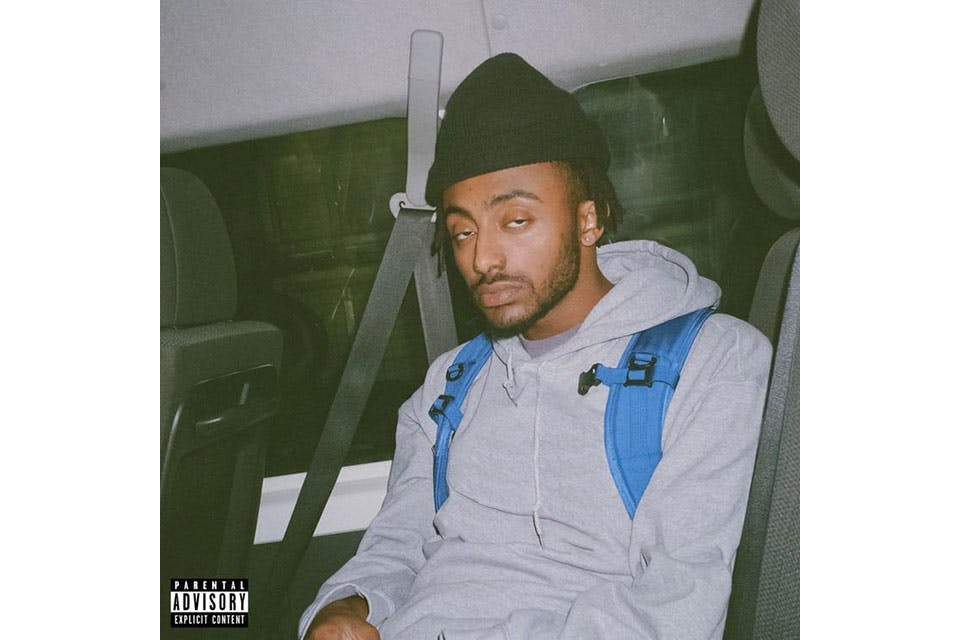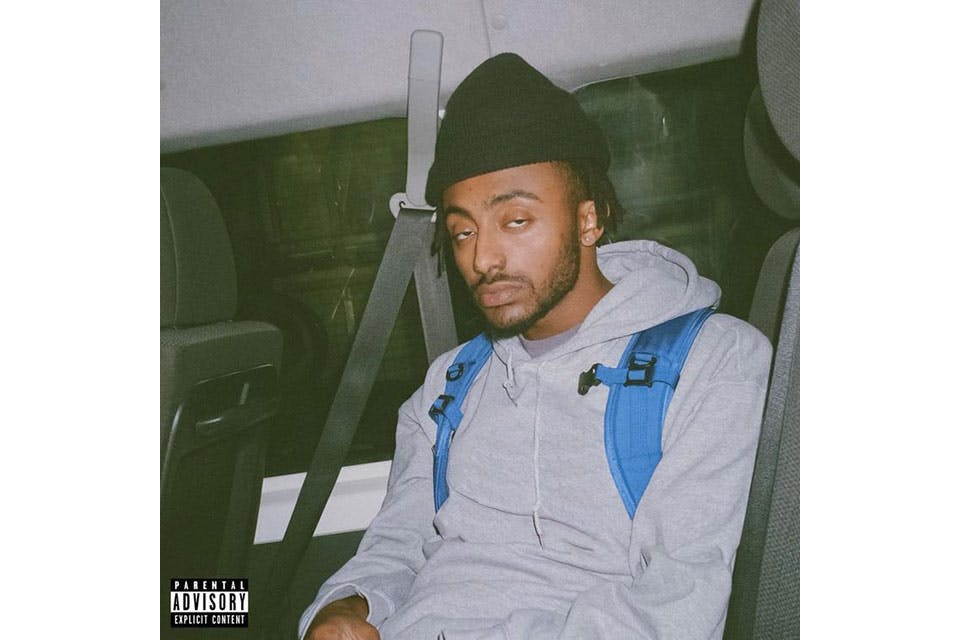 3.0/5.0
Aminé is exceedingly clever, not just as a rhymer of rhymes but as an informed, witty member of society. He has proven himself to be so clever in his mere two years in the spotlight that I have little doubt the title of his surprise new album ONEPOINTFIVE is a knowing reference to Federico Fellini's 8 1/2. Much like the Italian auteur and his iconoclastic masterpiece, Aminé has created a self-aware project that explicitly functions as an 'in-between,' a palette-cleansing piece of art about being a palette-cleansing piece of art, cheekily titled to reflect its placement in its creators timeline of work. Aside from a general sense of malaise at the modern world, this is where comparisons to the classic film and Aminé's second full-length project begin and end, yet it serves as a helpful lens with which to view the Portland-rapper's follow-up to last year's glowingly-received debut, Good for You.
Avoiding the dreaded sophomore slump after a strong first outing is a problem many artists face. So Aminé's knowingly-mocking marketing of this project as an "EPLPMixtapeAlbum" is a surefire way to immediately defuse this pressure before it has a chance to stir up. Not that he needed to, ONEPOINTFIVE is an overall solid work, offering more of the trunk-rattling, bitingly intelligent hip-hop that made him an instant standout during his rise to prominence as a member of XXL's 2017 Freshman Class. That said, the album is clearly lacking in the hit department – there are no "Caroline"s or "Campfire"s to be found here – and it is weighed down by moments that feel pronouncedly lacking in inspiration. Instead, it finds its strength in its remarkably adept sense of cohesion and its buoyant, consistently stellar production.
Album-opener "DR. WHOEVER" is an intentionally off-putting kickoff to the proceedings. The first sound we hear is a cutting monologue on how one should never be sad on their birthday, delivered with hyperactive aplomb by Vine star and prominent YouTuber Rickey Thompson. Thompson appears multiple times throughout ONEPOINTFIVE, serving as something of an incredibly sassy, foul-mouthed Greek chorus. This is a fine choice, though one inevitably leaves the project wishing Aminé himself would have provided further musings of the caliber that his best bars on this tape offer.
Once Thompson wraps his spoken word intro, we are lulled into thinking that this album is Aminé's bid at R&B stardom, a notion that the delicate, beatless production seems to support. That is, until the bass comes gloriously crashing down out of no where, ensuring that the rapper is still making music designed to be blared out of a sound system with industrial-strength subwoofers. It's a moment of well-earned surprise, but it doesn't save "DR. WHOEVER" from being an ultimately skippable track.
Alarmingly, this is a quality easily given to to the album's first three offerings. "HICCUP" is a flat-out appalling waste of a Gunna feature, finding both MCs meandering over a cut-and-paste trip-hop beat that could belong to essentially any rapper working right now. Next up is "REEL IT IN," a track that incorporates a loping guitar line and whiffs of a flute-rap beat, elements that are good in theory but make for a product that is much less than the sum of its parts. That Aminé, one of the most offbeat lyricists in the business, would drop the downright reductive couplet "She Björk cute, so she really fine, just sorta weird," isn't doing this cut any favors.
Blessedly, things take a sharp turn for the better here on out. "BLACKJACK" is a contender for the project's best song, with Aminé making up for the Björk blunder with an absolutely stellar run of bars that culminate in its titular punchline, "Rockin' and rollin' like Jack Black, schoolin' you n*ggas like Jack Black/ How could you not like Jack Black?" "SHINE" is another lyrical highpoint, handing out puns at what seems like warp speed, while "CANTU" offers a bemused (but still heated) diatribe against those insensitive enough to make a grab for his coconut-oiled hair.
Many of the moments where Aminé fails to live up to his own high standards as a wordsmith are at least countered with his supremely well-crafted beats. "WHY?" consists mostly of delirious repetitions of its titular question, and yet it is among ONEPOINTFIVE's highest peaks. Deftly balancing lightly plinking keyboard lines with the submerged bass line that characterizes the record, Aminé glides into an angelic coo with each chorus, making for his most pure vocal turn on the project. "SUGARPARENTS," a collaboration with Rico Nasty that, frankly, should have been better, is at least salvaged by the dense web of trap snares that run parallel to the fierce staccato bars being spat with effortless glee.
Under any other circumstances, ONEPOINTFIVE would feel like an exercise in treading water if not an outright misstep. That Aminé consciously corrals this collection of tracks as an aperitif in lieu of a proper follow-up is both commendable and inspired. It allows the bright spots to really sparkle, and it makes the weaker spots far easier to overlook in the context of its whole. Any artist should be so lucky to have rough cuts as sharp as these.
Aminé's 'ONEPOINTFIVE' is available to buy or stream. For more of our album reviews, head here.