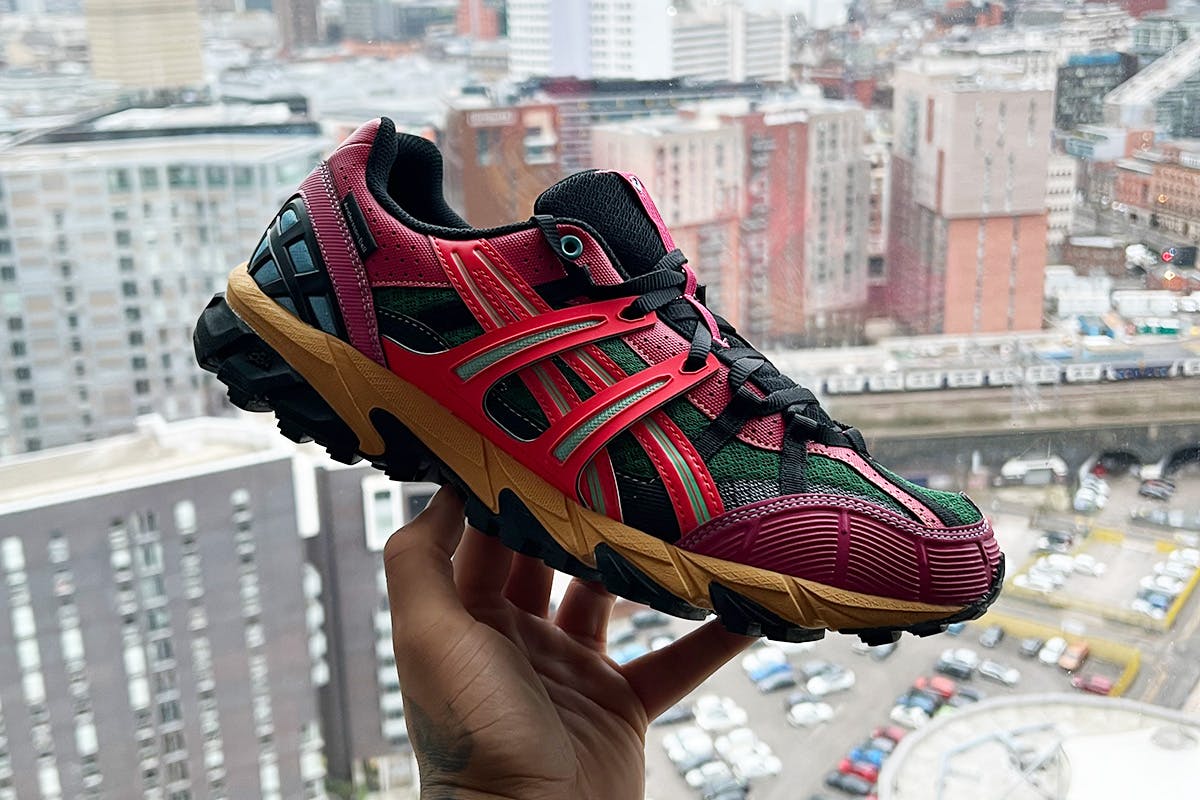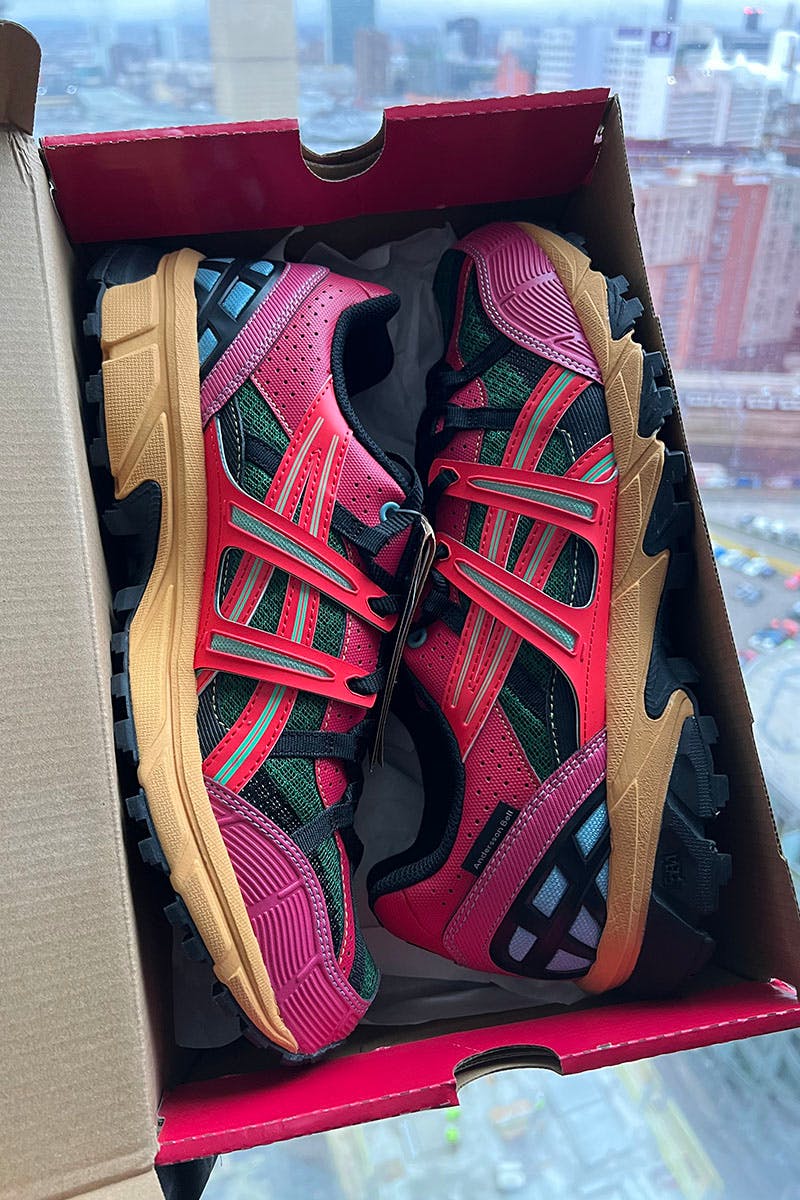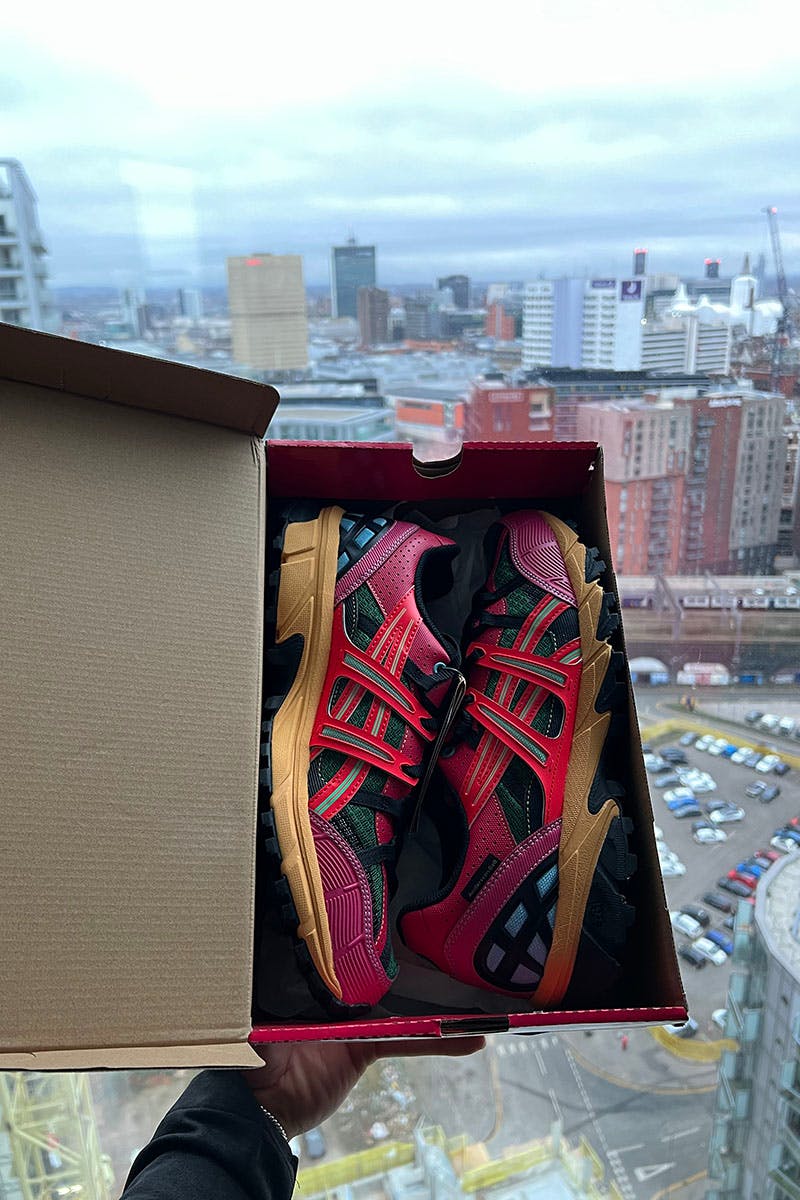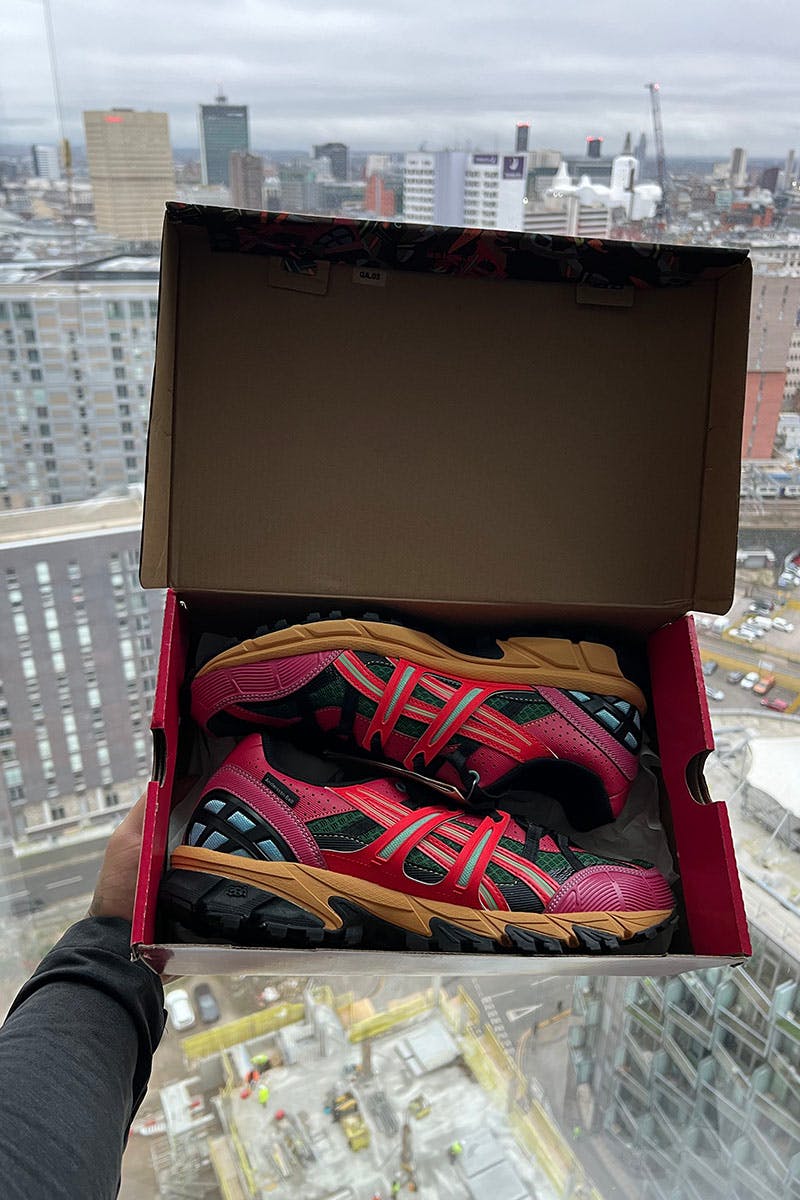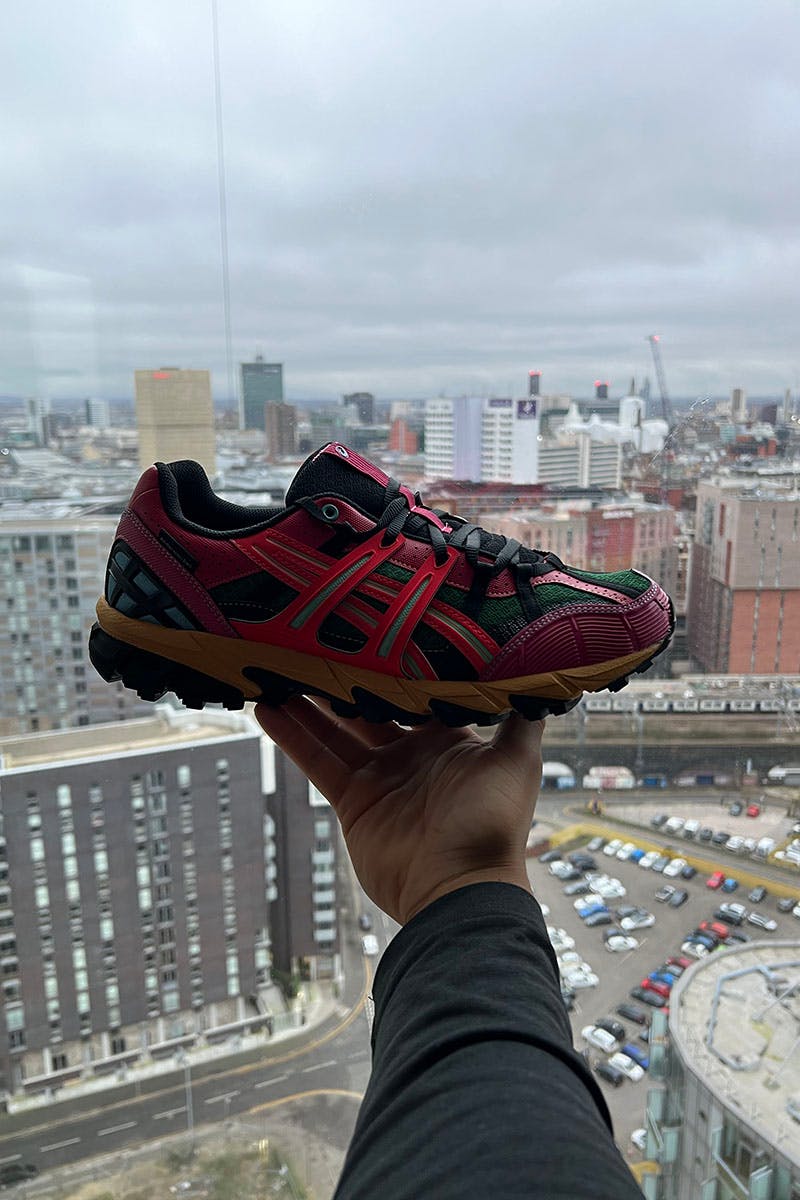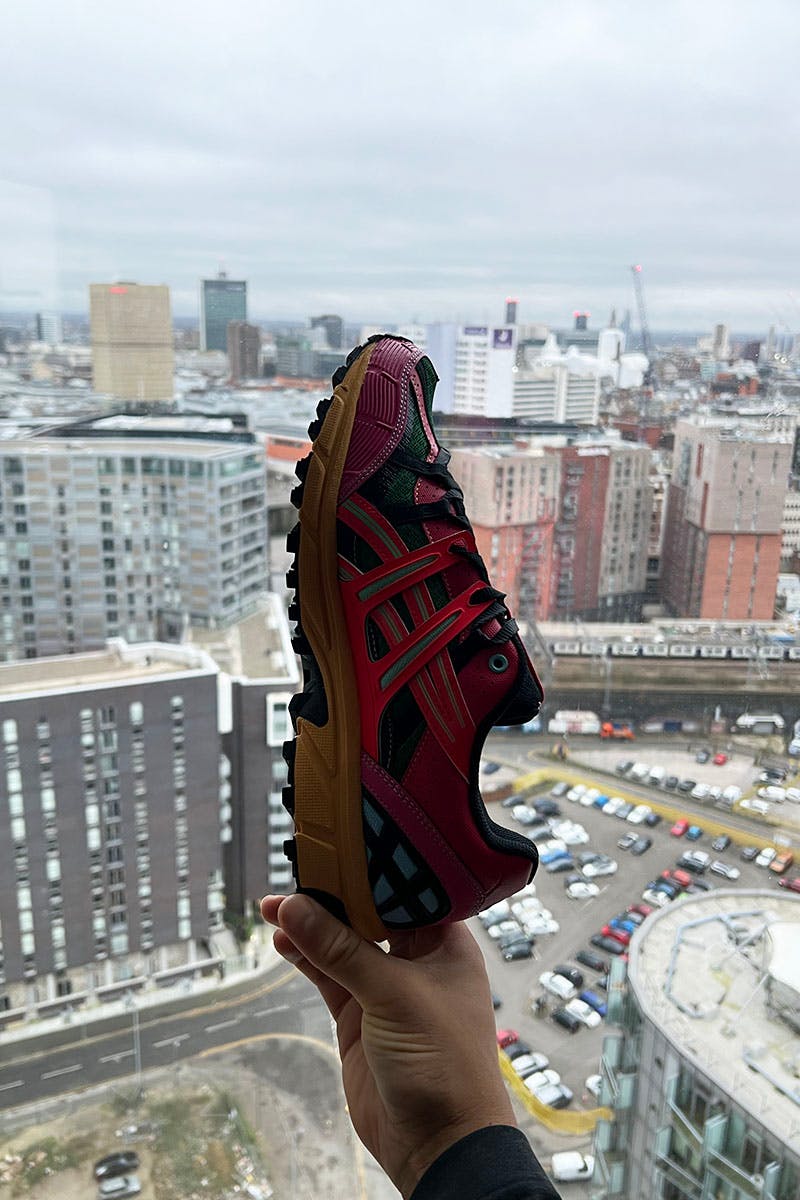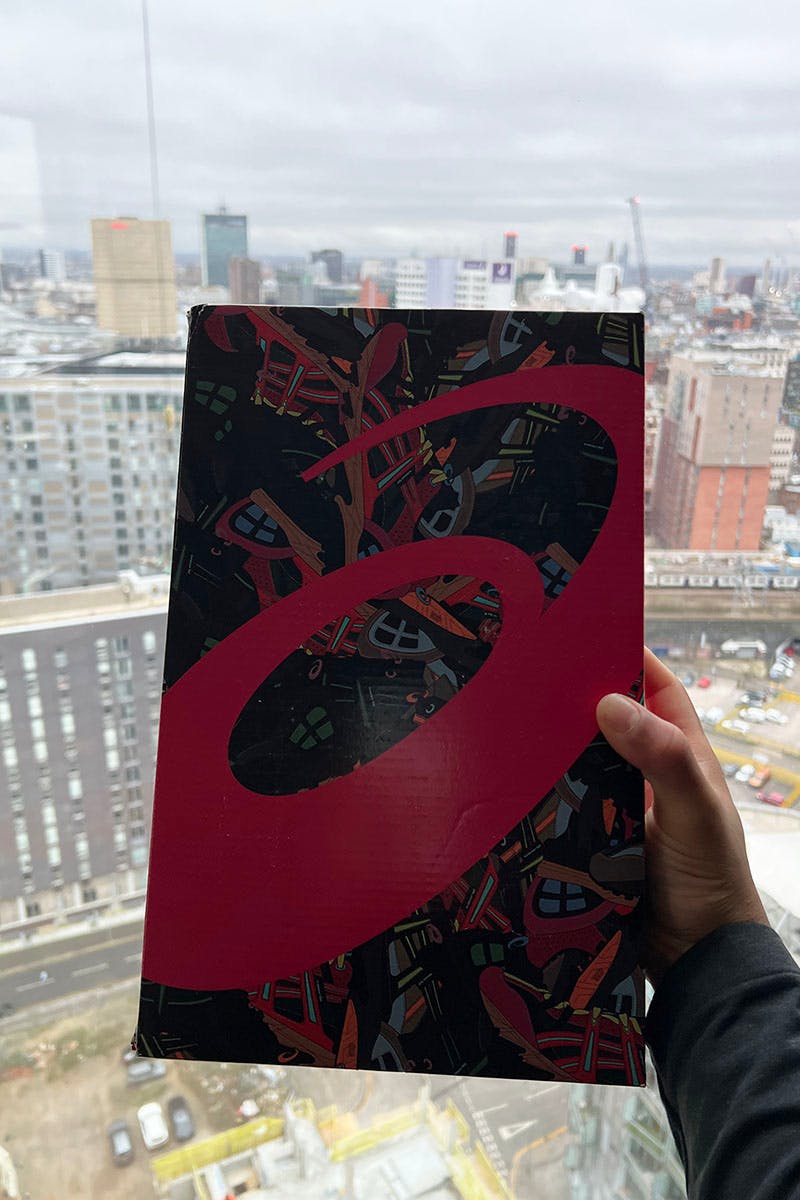 It doesn't matter where you look; there's no avoiding ASICS' hot streak of collaborative sneakers. A masterful act, its continued dedication to expanding the scope of its alumnus has ensured its archival Sportstyle silhouettes have remained firmly in the spotlight.
Between the work of Kiko Kostadinov's design studio, Kiko collabs proper, (di)vision, and the Paris Fashion Week triple threat of Brain Dead, Awake NY, and Andersson Bell, ASICS' sneakers have not only taken on exciting new palettes but covered ground on every corner of the earth.
Like bread and butter, when Andersson Bell is allowed creative freedoms on ASICS re-modernized runners such as the GEL-1090 and HN2-S Protoblast, disappointment is a word left untouched.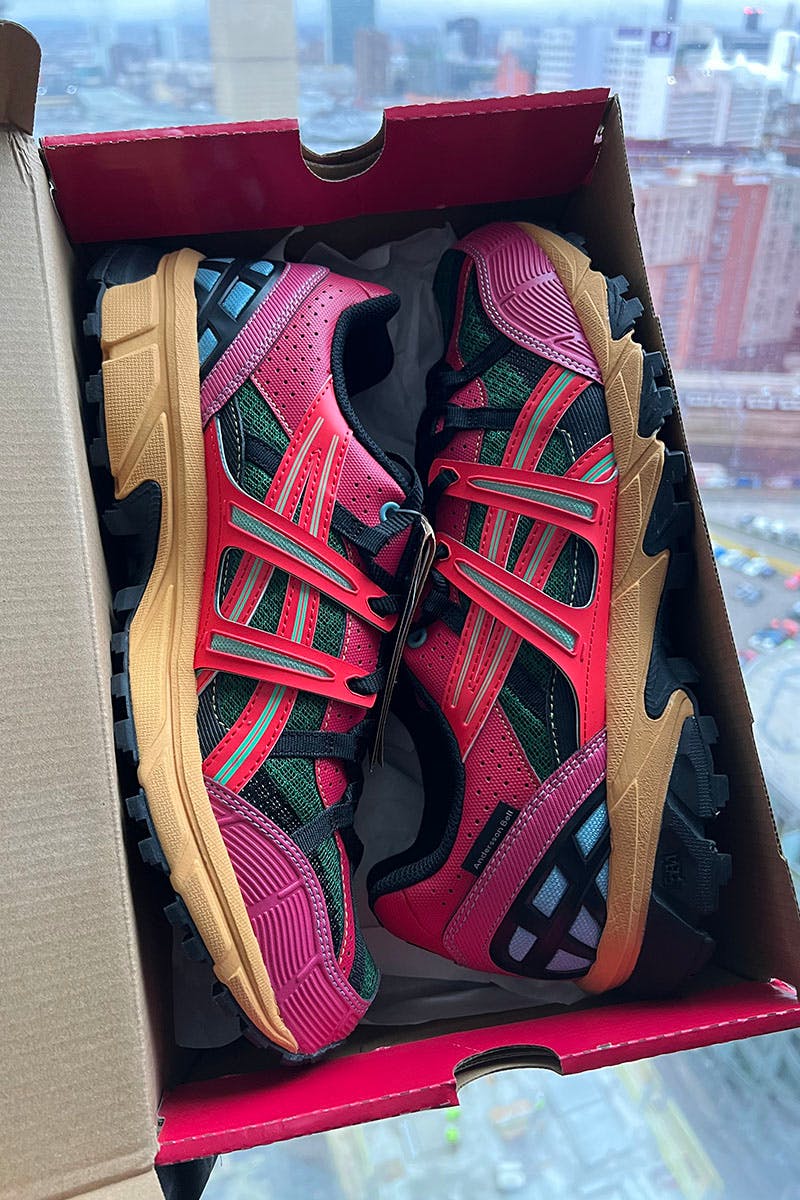 Masterful in its executions, Andersson Bell works ASICS' sneaker silhouettes innately, elevating its desirable attributes through additional detail and statement color palettes.
Adopting the GEL-Sonoma 15-50 as foundation – which excelled during 2022 thanks to a two-piece selection that included a GORE-TEX finish – Andersson Bell has once again proved its merit, taking a sneaker that has been grossly underrated and treating it to some of its boldest finishes to date.
Eye-catching in an instant, the three-piece pack offers colorways that almost operate like a spectrum of wearability. For most, the green-on-black pair would be the rotational choice; it's contrast-heavy without going too far off the deep end.
Its militaristic green-toned look sits in the middle, giving something with a little more flair, yet manages not to look drastic.
The third colorway, however, which we've managed to get in hand, is unapologetically bright, ramping color saturation to the max to deliver a finish that's undoubtedly going to make waves throughout the warmer part of the year.
First things first, the collaboration comes with a box that features all three pairs in an anime-like style across the top, making what's inside unique to anything else you'll find in the Sportstyle line-up, which tends to use standard beige cardboard boxes.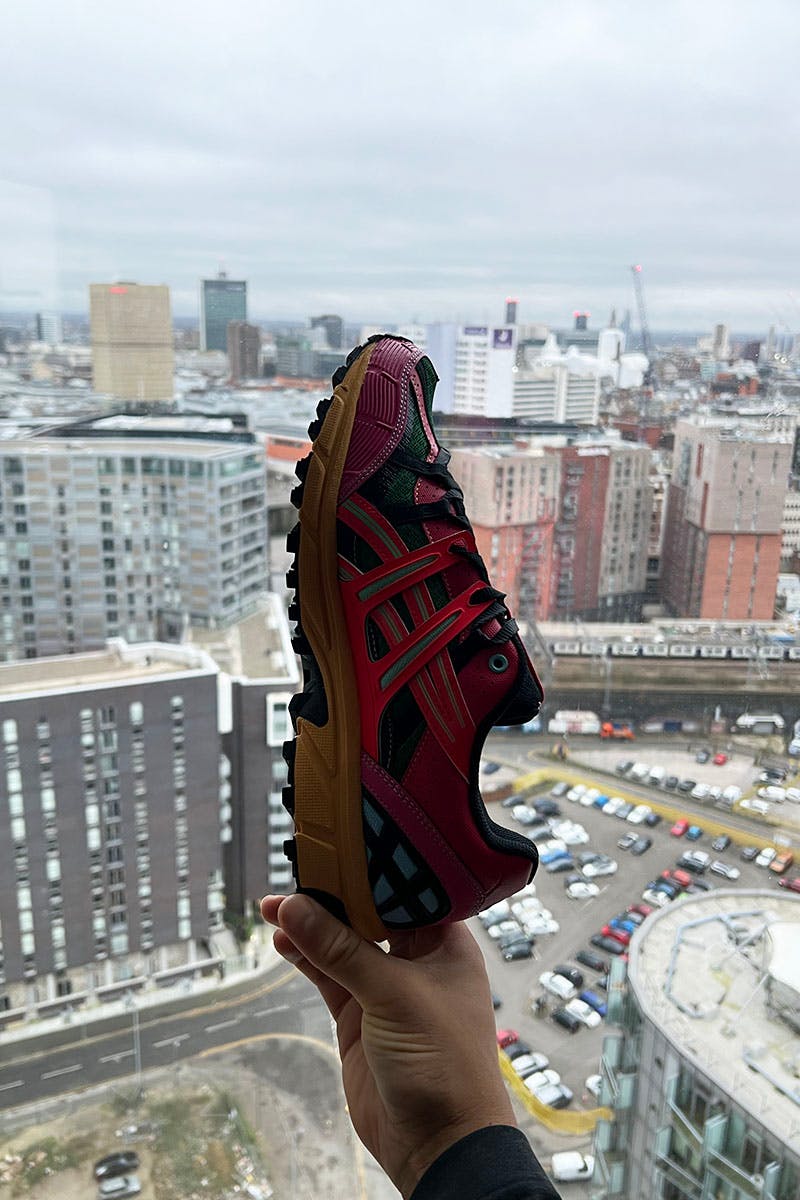 Inside, the pair demands attention the moment you throw open the box. Wrapping around the shoe, you'll find touches of a deep, rich pink contrasted by a lighter hue, both of which are offset by a cherry red, which colors the stripe branding.
Black creates a base, filling the tongue and lace portion, while dark and light green takes care of the branding highlight and mesh underlay. Final pops of sky blue add an extra touch to the rear, while a pale orange tone takes control of the midsole.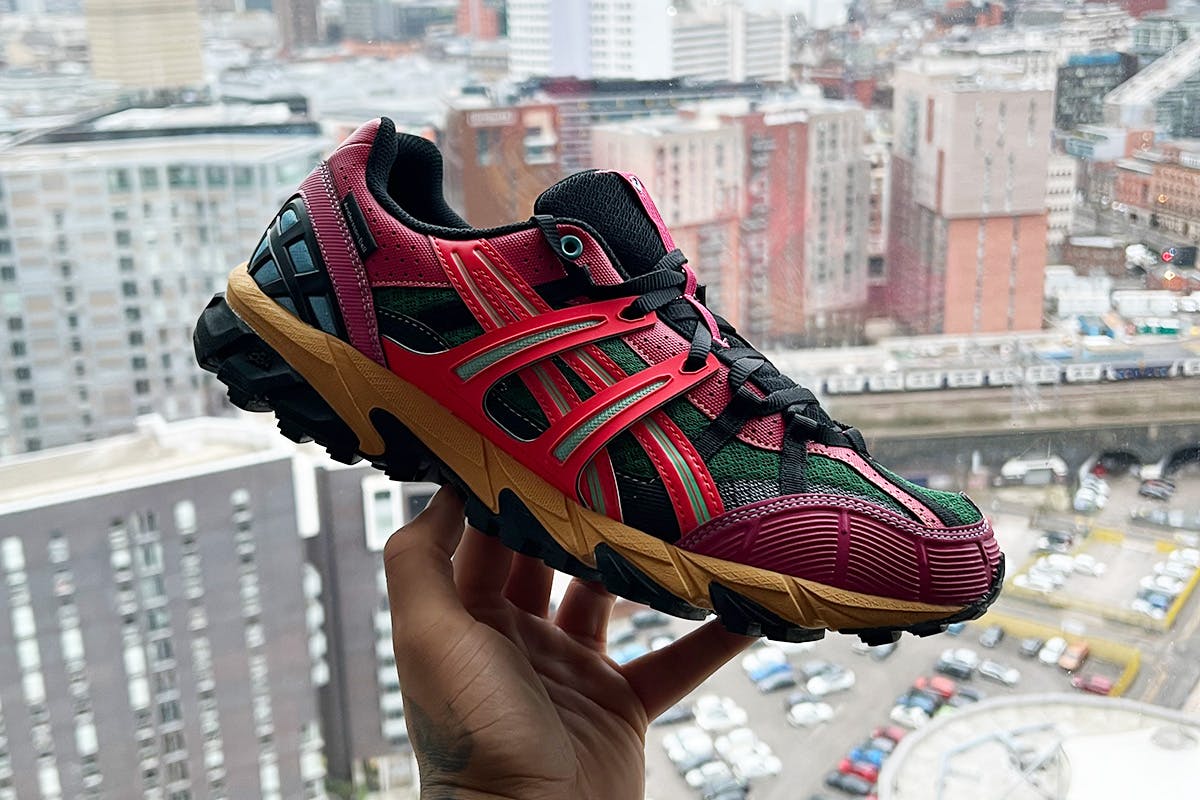 Most interestingly, the sneaker is heavy on texture, with a ribbed pattern sitting across the toe cap, while all of the mesh portions have a honeycomb-like grid that feels reminiscent of markets in Marakesh.
Overall, the shoe's certainly a confusing mix of colors, which somehow works. Although some might choose to avoid it this winter, once the sun comes out, you'd be a fool not to get on board.