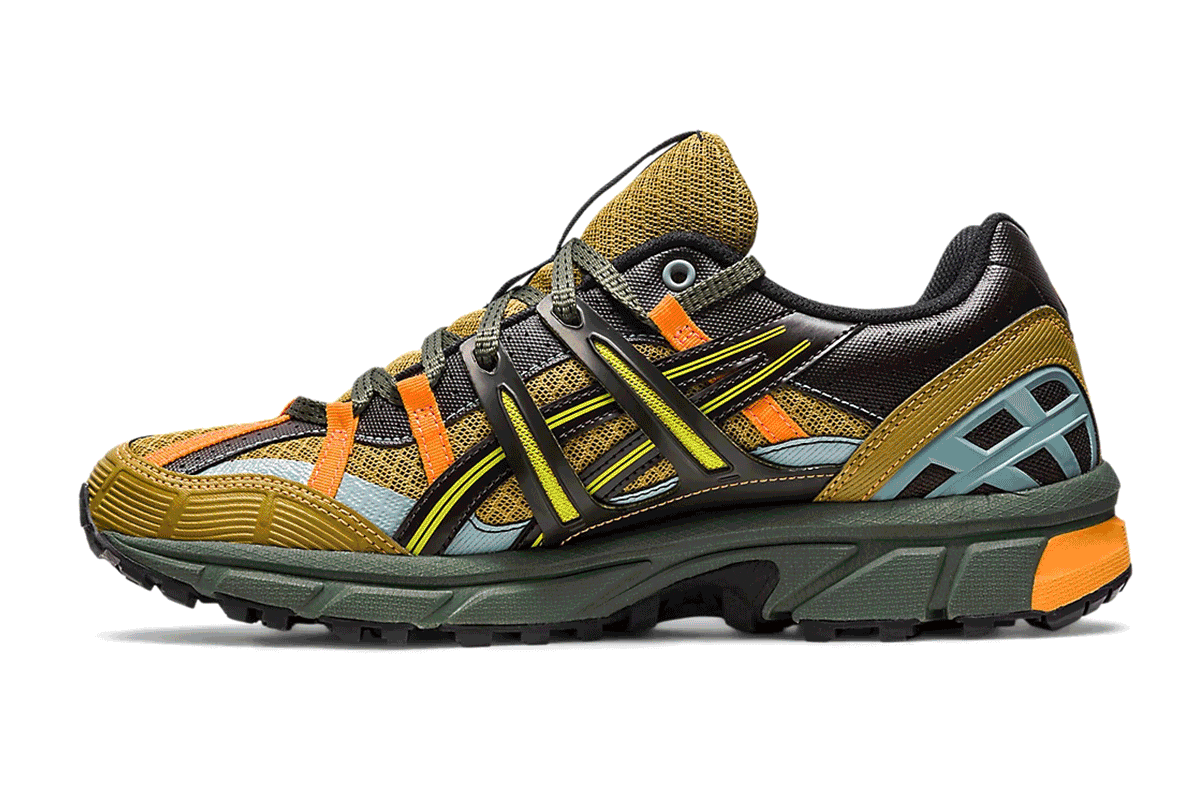 Brand: Andersson Bell x ASICS
Model: GEL-Sonoma 15-50
Release Date: January 20
Price: TBC
Buy: Online at ASICS, Slam Jam, and SNS
Editor's Notes: Every now and again, a sneaker brand finds a collaborator that perfectly works its silhouettes. It's no easy feat, and whenever it's executed effectively, it's deserving of recognition and praise.
It feels like AICS has found perfect harmony in its pursuit of collaborators, upping the ante of both its selection and output to such a high degree that it's jumped leaps and bounds above much of the competition.
When Kiko Kostandinov and his design studio stepped into the mix, the brand's biggest flagship and archival sneakers were propelled far beyond the desirability they already possessed, becoming wide-reaching staples celebrated for risk-taking palettes.
Outside of Kiko's efforts on Sportstyle, however, Andersson Bell also deserves high praise for the way that they've flipped the brand on its head with boundary-pushing remixes of favored silhouettes.
Now, yet another three-piece pack is on the way, reframing the rising star that is the GEL-Sonoma 15-50 in three intensely bold palettes.
Statement finishes wrap each of the three, with palettes ranging from green, orange, pink, red, beige, brown, and black tones. If previous collaborations between the duo are anything to go by, these won't stick around, so act fast.
​​To stay updated on everything happening in the sneaker world, check out the best sneakers to add to your rotation this week, follow @highsnobietysneakers on Instagram, and sign up to our newsletter for early access to the best drops sent straight to your inbox.
Shop our favorite products