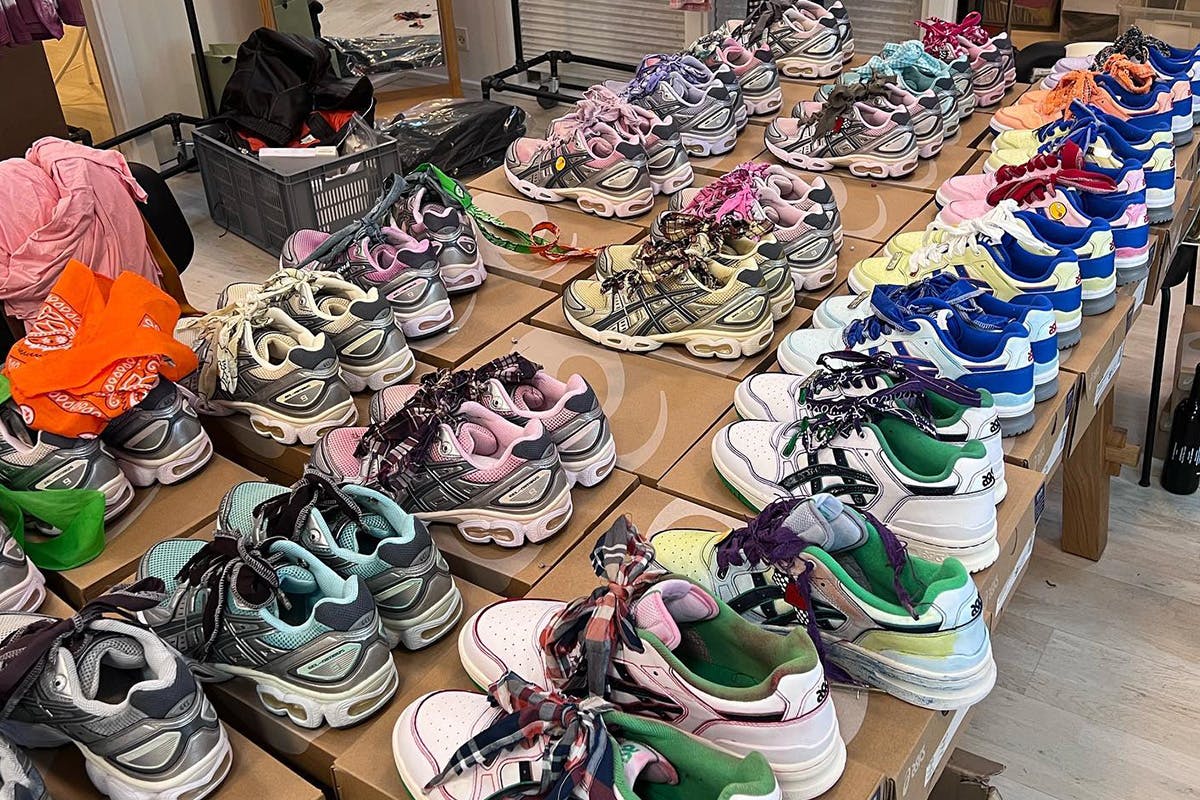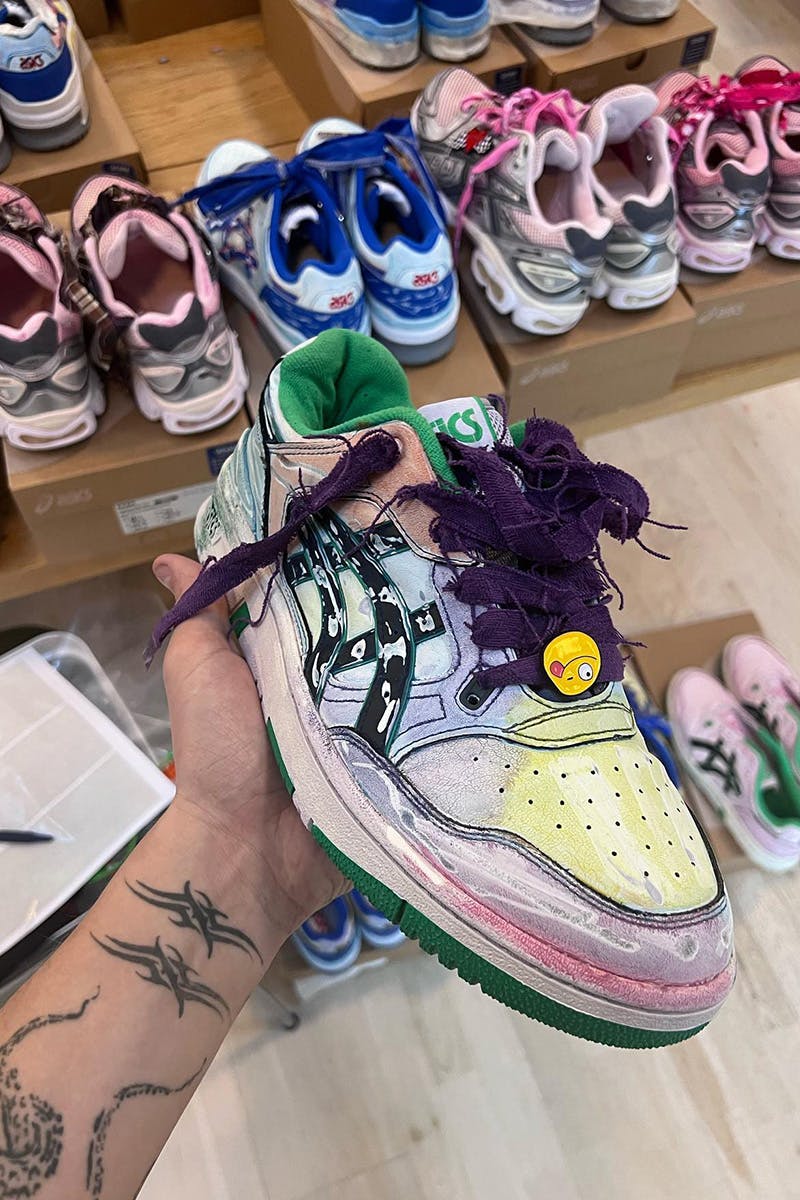 Is ASICS the most dominant force in sneakers right now? Perhaps. One thing that we can say with complete certainty, however, is that it's leading the charge with a strong lead where sneaker collaborations are concerned.
Landing a collaboration with one of sportswear's leading sneaker brands is no small feat. Sure, there are more than we can count on both hands and feet at this point, but despite how it may look on the surface, not just everyone gets to toy with iconic sneakers.
There's no arguing ASICS' front-running position where sneaker collabs are concerned. For this, it can thank an ever-extending arsenal of third-party collaborators that includes Andersson Bell, Awake, Brain Dead, Kiko Kostandinov, and now, (di)vision.
Should (di)vision have somehow slipped your radar, the brand's made huge waves across the European continent from its home in Denmark.
Best known for its upcycled split bomber jackets, (di)vision has enjoyed some well-deserved time in the spotlight this week. Serving up a feast in the form of a reminder of why we all tune in to global fashion weeks, the (di)vision FW23 show titled "Dressed for Disaster" cooked up a storm on social media.
Thanks to the spectacle of a model wearing a dinner tablecloth (yes, literally), all eyes sat on the brand. For those of us that set sights on the footwear of fashion week, the show had plenty more spectacle to come.
As per Simon Wick, founder of (di)vision's Instagram, 20 pairs of ASICS were specially created for the show, with the iconic GEL-Nimbus 9 and EX89 serving as canvases.
Each was remixed in the (di)vision studio by the brand's team using custom dyes, distressing, laces, coloring, and unique details to deliver a selection of ASICS, unlike anything we've seen before.
Post-show, all 20 pairs will be sold via Naked CPH, all profits from which will go towards programs supporting mental health. The exact date on which this will happen is yet to be shared.
Shop our favorite products