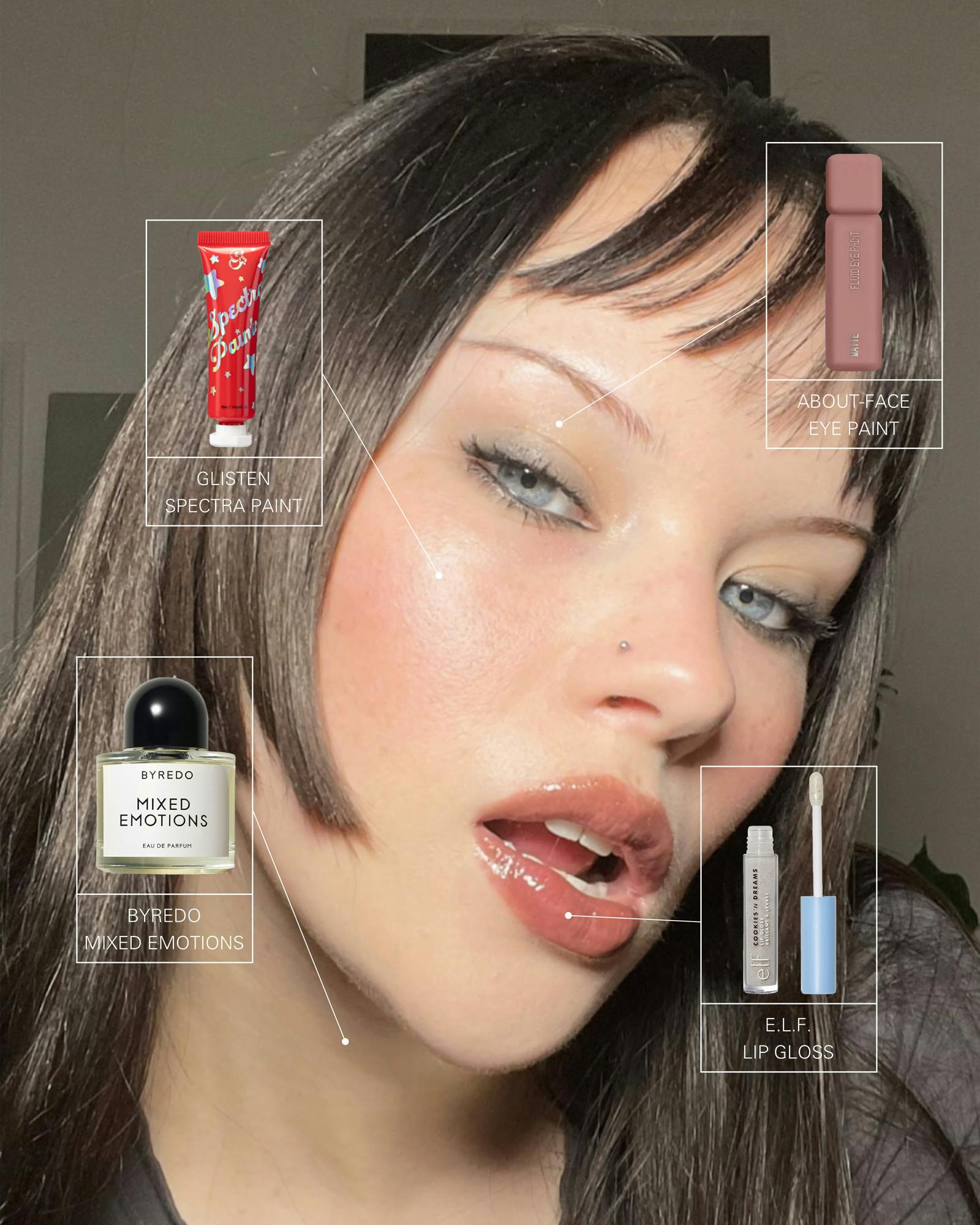 Welcome to Beauty Lookbook, Highsnobiety's monthly series examining the beauty routines of our stylish friends. This week, we chat with Aoife Cullen, the makeup artist whose bold, bizarre work is as singular as her personal style.
Name: Aoife Cullen
Location: London
Occupation: Makeup artist
What's your earliest beauty-related memory?
I think I was about 14. I got a book for Christmas and it was Makeup Manual by Bobbi Brown. I read it cover to cover and I fell in love with makeup — that was it.
How has your definition of beauty changed over the years?
Growing up, you always stay in the confines of conventional beauty and the standard of beauty... You always feel those pressures. But I've always loved things that are a bit weird, people who are beautiful in their own way. The only thing that's changed is my confidence in expressing [myself].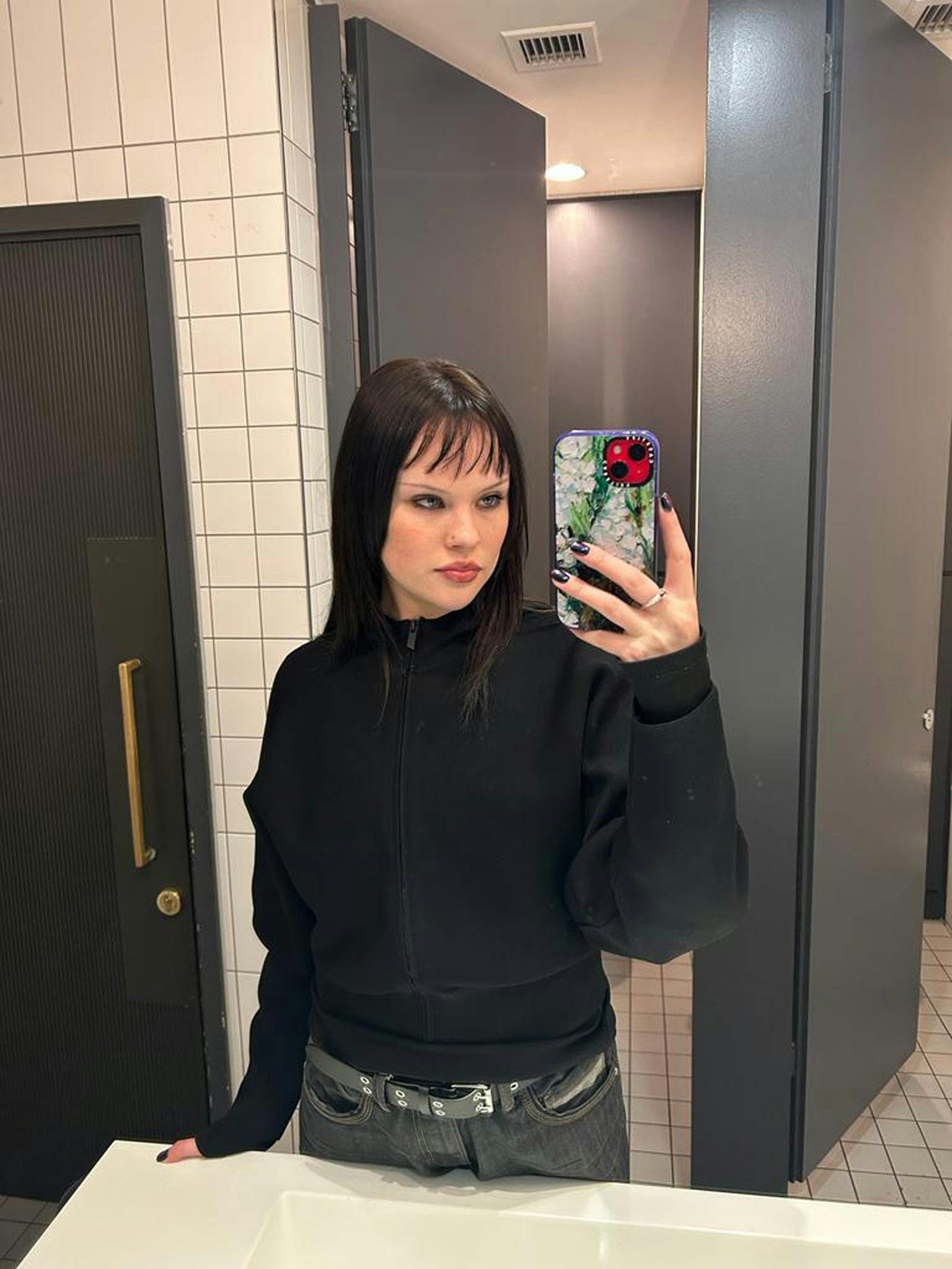 What's the first beauty product you ever bought?
I think I was about 15, 16. I bought two things: a green shimmery eyeshadow and this little pink lip gloss. I think I bought the cheapest thing that I could find. I remember them so vividly — [they were by] Collection 2000. They're just called Collection now, but they're still going.
What's the one product you always splurge on?
Fragrance. I love smelling nice; I love people that smell nice. I have a bit of a [fragrance] collection now. I like gender-neutral fragrances, generally. Byredo's Mixed Emotions, I like a lot. I pretty much wear that every day.
What's your favorite drug store product?
e.l.f. Cosmetics Cookies 'N' Dreams Lip Gloss. It's a sheer black gloss, which I'm obsessed with.
What's your holy grail — the one product you can't live without?
The about-face Matte Fluid Eye Paints. I have every single color. You can do anything with them... They're so versatile and they work well on all skin tones.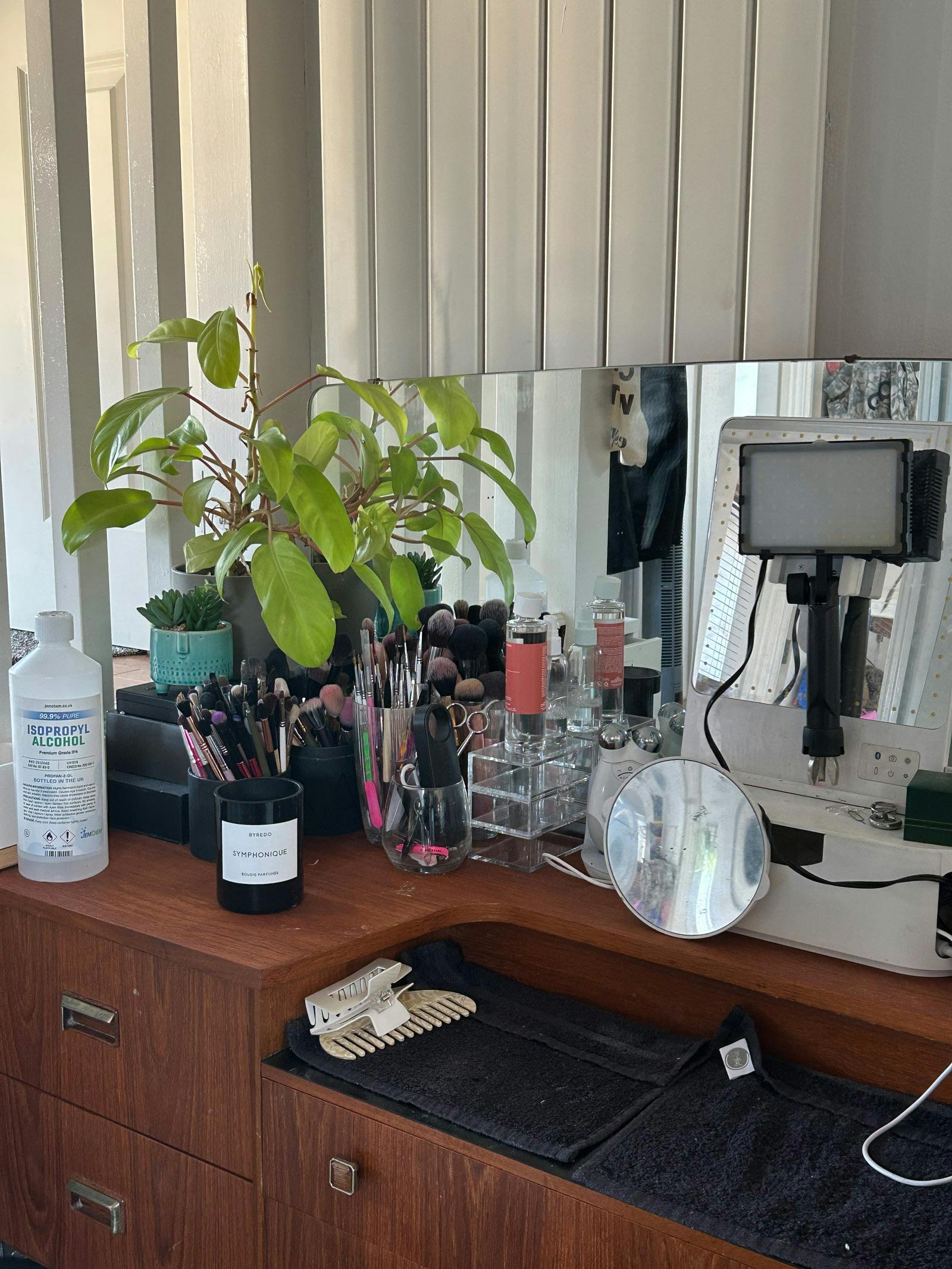 What do you smell like?
I'm usually wearing a Byredo fragrance. I love De Los Santos for the day and Vanille Antique in the evening. When I travel, I take a Malin and Goetz perfume oil. And I always shower with Glossier's Body Hero Daily Oil Wash.
What's your favorite under-the-radar beauty brand?
Glisten Cosmetics. They've built quite a big following in the past two years or so. They do wet liners and brushes — I use a lot of their products. I would say they're pretty under-the-radar, but they're growing.
Do you shower in the morning or at night?
Both and neither. Depending on my schedule, plans and how I feel. I love showering so I'll do it as much as needs be.
How does your style inform your beauty routine?
I take a low effort, high impact approach to my style and beauty routine. I like to wear things strategically and in a way that tells a story, even if it's very minimal. I like to do the least to say the most and for everything to look effortless, balanced, and cohesive while still having an edge. At the same time, if I'm wearing a statement outfit, I like the makeup to quietly compliment the features of it without speaking over it and vice versa.
What is one piece of beauty advice you would give to everyone?
[Don't] be afraid of looking ugly or different. Have fun with your makeup. Break the rules.