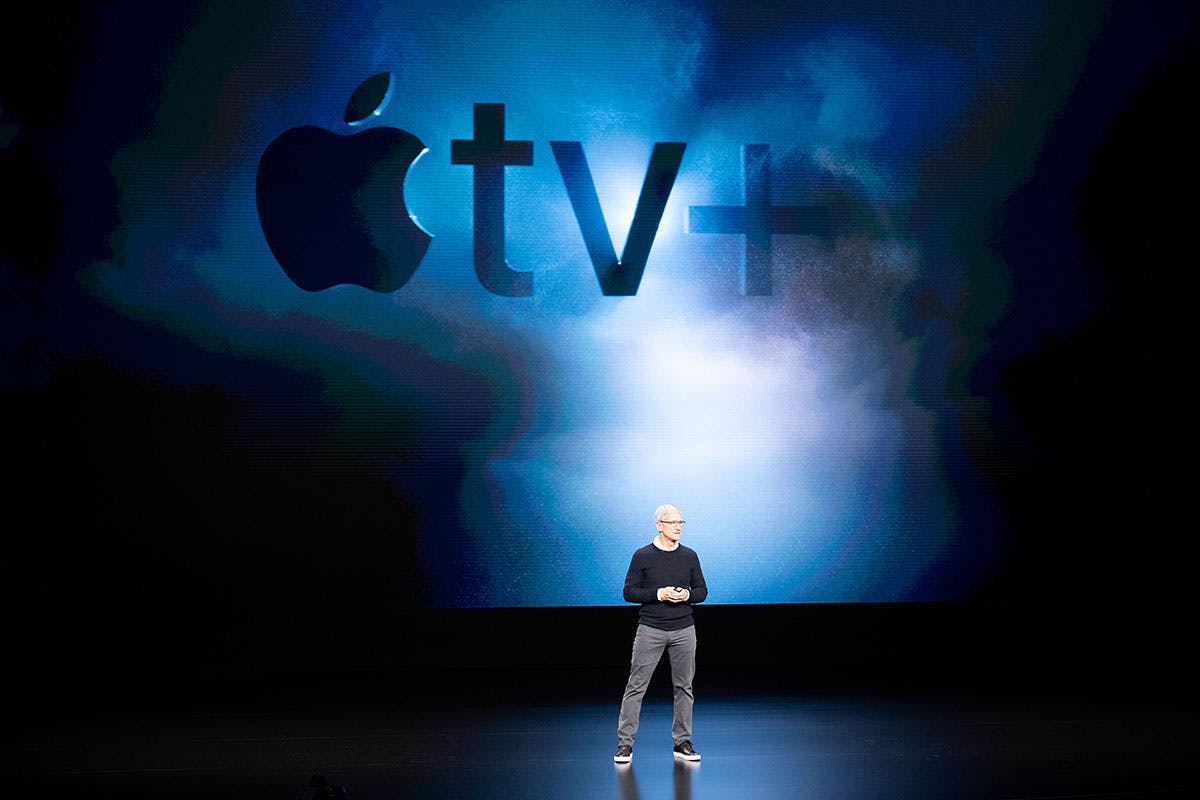 Apple has officially joined the ranks of streaming giants á la Netflix and Amazon. And although its new to the game, Apple TV+ is already gearing up to be a tough competitor for the established entertainment powerhouses. Since its announcement in March, the Cupertino tech company has pulled Hollywood heavyweights for original content which has had the entertainment world buzzing.
Today Apple TV+ opens its virtual doors to subscribers. To mark the occasion of the launch we've rounded up everything there is to know about the brand new streaming platform.
Here's everything you need to know about Apple TV+
Price
Apple TV+ will cost $4.99 per month, with a 7-day free trial. Or subscribers can make a  one-time payment of $49.99 per year. Making it one of the cheapest services in the space.
One year free trial reward
You might not even need to pay the low subscription fee, many users will be able to take advantage of Apple's promotional deal to get one year for free. Customers who purchase a new iPhone, iPad, Apple TV, iPod touch or Mac starting September 10, 2019 will receive one year of Apple TV+ for free. Furthermore, students around the world who subscribe to the Apple Music student plan can also enjoy Apple TV+ for free.
What you can watch on Apple TV+
The show garnering the biggest Apple TV+ buzz at the moment is The Morning Show. Jennifer Aniston, Steve Carell, and Reese Witherspoon star in the Apple TV+ original series. Other original content debuting on the platform include the Jason Mamoa-led See; Dickinson, a period piece about Emily Dickinson with a modern twist starring Hailee Steinfeld and Wiz Khalifa; the documentary film The Elephant Queen; as well as the first installment of Oprah's Book Club, featuring Oprah Winfrey — which is part of her multi-year content partnership with the platform.
Apple's TV offering focuses exclusively on originals. Apple is launching with a library of nine titles, with a couple more to be released over the next few weeks.
Where can you watch Apple TV+?
You can access the streaming platform through Apple's TV app, which is available on iPhone, iPad, Apple TV, and Mac (as long as you're running the latest iOS). But it's also available on non-Apple devices. You can opt to use the TV app in Safari, Firefox, and Chrome web browsers at tv.apple.com. Vizio, Sony, and LG TVs will reportedly be integrating the Apple TV app soon as well, but for now, you can use AirPlay 2 to connect to these models if you want to watch Apple TV+.
The platform is available in over 100 countries. A single Apple TV+ subscription can be shared among up to six members using Family Sharing.
Offline viewing
All of this content comes ad-free and available to be downloaded to watch offline on iOS and macOS devices.  This is a huge win for Apple, making it the first streaming service to be directly tied to a company's hardware.