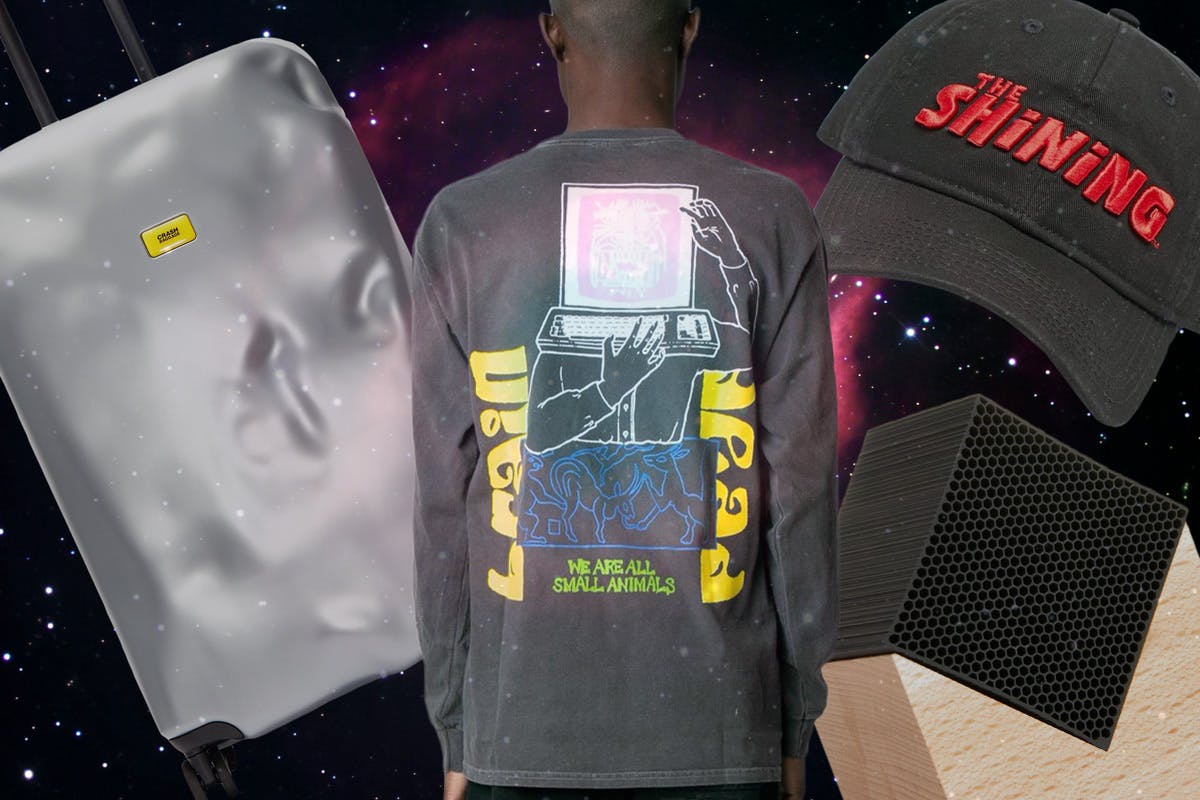 Somewhere between New Year's promising resolution lists, post-holiday blues, and shades of red and pink for Valentine's Day starting to appear everywhere as far as the eye can see resides Aquarius season. Without a doubt, it's the most confusing time of the year. Are you supposed to be going strong and steady, or let yourself unwind a little? Should you worry about all the things you're yet to do, or reward yourself for working hard?
The answer is, perhaps, somewhere in the middle. And that's the thing about Aquarius - trying to find balance while skyrocketing from one extreme to the other, feeling a little out of place yet willing to help and be there for people, and making new and promising plans, all with a bittersweet taste of loneliness. You want to find that golden mean between order and chaos which can be hard for someone so electrifying.
Aquarius is the second to last sign–innovative, progressive, and humanitarians–and always feels like they're destined for something bigger and better. And they are! Aquarius personifies rebellion, individuality, and technology. It's often hard to describe an Aquarius because they're simply too ever-changing and light years ahead of us to know. We are certain, however, that they're smart, responsible, know how to have fun and how to start a revolution. And that's exactly the kind of energy you should be channeling this month. Unapologetically embracing all your weirdness, everything that makes you who you are will take you far this season.
So, wear your brightest colors and speak your truth - the time has come. If you're already feeling this strange mixture of worry, excitement, and hope with some god complex symptoms here and there, congratulations: Aquarius season is out to get you. Worry not, however: we've got you. Let's explore all the items that will combat the stress and maintain your well-being, promote confidence, increase productivity, and make you feel as in your element as it humanly gets. For more astrology content, check out last month's shopping guide to Capricorn season.
OFF-WHITE x Nike Detachable Pocket Hooded Jacket
There's something about Aquarius people knowing exactly how to mix uniqueness with practicality, and doing so exceptionally well with minimum to no effort. This OFF WHITE x Nike jacket is simple enough to keep you warm and comfortable in current weather, but with a true Aquarius twist to it: after all, maybe eternal happiness can be found in detachable pockets. We approve!
Crash Baggage Icon 79cm Suitcase

(Available at 2 Merchants)
(Available at 2 Merchants)
In case you find yourself traveling this season, this luggage piece by Crash Baggage is a must own. Just like Aquarius, it's unlike anything we've seen before! The pre-dented, distorted look gives it all the fashionable edge one might need in their life. Bonus: there is a zero percent chance you will miss it at baggage claim. Stunning and head turning metallic finish is the cherry on top.
Barisieur Coffee Brewing Alarm Clock

Barisieur Coffee Brewing Alarm Clock
(Available at 2 Merchants)
(Available at 2 Merchants)
Rumor has it that Aquarius is a fan of two things: being on time and caffeine. True or false, we may never find out. However, Barisieur's revolutionary coffee brewing alarm clock (yes, you read that correctly) will significantly improve the quality of your weekday mornings. It brews coffee or tea for you as the alarm goes off, saving both precious time and barely existent energy. It even has a refrigerated compartment for milk - they really thought everything through!
natureofthings Soothing Powder
Let me guess, the post-holiday heaviness in the body and mind is still there, and no matter how hard you try to keep up with your health goals and stay on track, it can be a real mission impossible. Not to mention, with all the craziness around us at this time of the year, we sometimes risk compromising health in favor of other priorities. This soothing powder by Nature Of Things has all things good for your body: anti-inflammatory turmeric and ginger, relaxing 30 mg of CBD to help you chill out and stay present, and tropical coconut and pineapple flavors for a little hint of summer we're all craving right now. Just stir with water, drink up and feel healthier almost instantly. Easy, innovative and cool - just what the Aquarius doctor ordered.
Brain Dead Small Animals Long Sleeve T-Shirt
The transition from mild winter into milder spring means it's officially long sleeve tee season, and we're excited about it. This one by Brain Dead perfectly captures what it feels like to be inside the mind of an Aquarius, the OG computer head. Disruptive and thought-provoking images paired with an existentially ambiguous "We are all small animals… Or are you being processed?" makes you want to own the shirt immediately. Well, are we just being processed now? Ask an Aquarius and you just might get an answer.
Herbivore Botanicals MOON FRUIT Superfruit Night Treatment
Skincare is important and being quite a nocturnal creature, often staying up way too late for no good reason, Aquarius needs quality nighttime skincare. You might find yourself losing sleep this month, but worry not because this overnight cream is going to make you excited to hit the sheets. Thanks to its antioxidant-rich nurturing ingredients, the lavender colored product provides otherworldly hydration overnight. Who doesn't want to wake up with an effervescent glow?
MORIHATA Chikuno Cube Natural Air Purifier
The home of an Aquarius is a sacred place full of personality, and a pleasant space for recharging within high quality solitude. To make sure you're still healthy after a few days of not leaving the house, get this innovative compact air purifier by Chikuno. The honeycomb design isn't just for aesthetic purposes—it was designed to cover as much area as possible, unlike most purifiers. This purifier encompasses everything an Aquarius loves: style, simplicity and effectiveness.
adidas Originals by Alexander Wang Puff Trainer

(Available at 3 Merchants)
(Available at 3 Merchants)
These puff trainers by Alexander Wang for Adidas are everything an Aquarius needs their everyday trainers to be: comfortable, whimsical, and fun to wear. Wear them with lazy day sweatpants or a tailored suit - you really can't go wrong with a pair of these. If we were to walk a mile in the shoes of Aquarius, these would probably be the closest we are able to get. Warning: beware a lot of compliments and looks of approval.
MOBOT Grace Foam Roller Water Bottle

Grace Foam Roller Water Bottle
(Available at 2 Merchants)
(Available at 2 Merchants)
Multi-tasking is something Aquarius practices daily. After all, they want maximum efficiency in a minimum time frame. This is where the MOBOT foam roller water bottle comes to rescue. Made out of 100% recycled materials, you get an environmentally conscious item that allows you to hydrate in style. Not only that, it comes in a foam roller case that works as the perfect pocket workout equipment. Health is important, and so is preserving the environment—luckily, this bottle supports both.
New Era 920 'The Shining' Cap
Find an Aquarius that isn't a big cinematography fan, we dare you! Between David Lynch, Quentin Tarantino, and Stanley Kubrick, an Aquarius is almost guaranteed to admire all of the above. Use this season as an excuse to catch up on the classics of film on a solo Friday night, and do it while wearing the New Era 920's The Shining cap. You know, exactly how an Aquarius would do it.
Our designated Selects section features products that we love and want to share with you. Highsnobiety has affiliate marketing partnerships, which means we may receive a commission from your purchase.