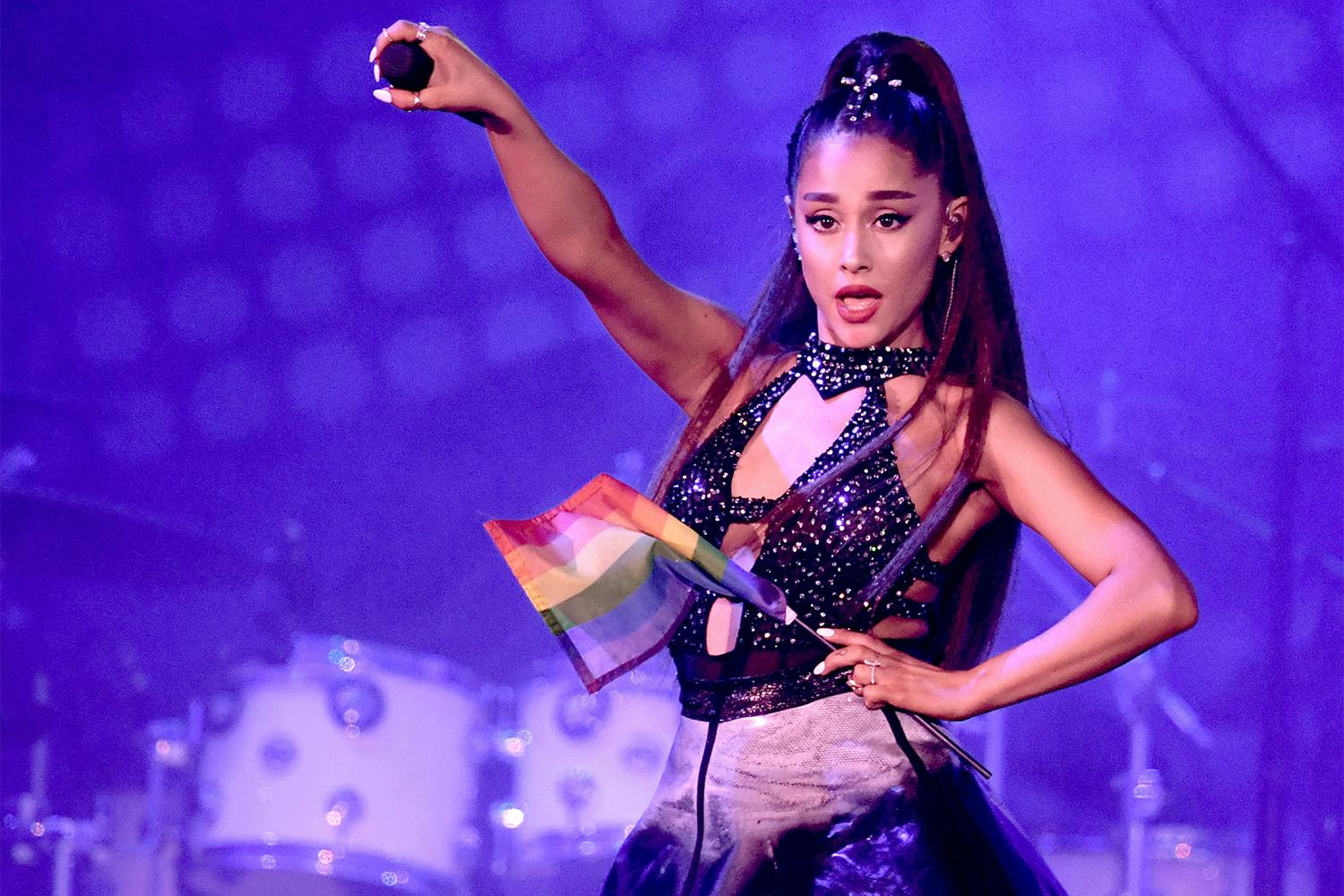 Ariana Grande surprise-released a new song last night, titled "thank u, next," which addresses her relationships with Mac Miller and Pete Davidson.
Grande has been in the headlines for her personal life throughout 2018. The singer was engaged to Davidson after a whirlwind romance, but the pair ended their relationship abruptly last month. Grande's other ex, Mac Miller, passed away from a drug overdose in September.
Grande released the sanguine jam just minutes before Davidson appeared on last night's Saturday Night Live, but was quick to stress it isn't intended as a diss. She then alluded to the song being about the comedian in a set of tweets. "I'm so .... f--kin ..... grateful," read one message, while the next added, "For my ...... ex."
The lyrics go:
"Thought I'd end up with Sean But he wasn't a match Wrote some songs about Ricky Now I listen and laugh Even almost got married And for Pete I'm so thankful Wish I could say thank you to Malcolm [Miller] Cause he was an angel,

"One taught me love One taught me patience And one taught me pain Now I'm so amazing Say I've loved and I've lost But that's not what I see So look what I got Look what you taught me And for that I say

"Thank u, next Thank u, next Thank u, next I'm so f—ing grateful for my ex."
Listen to the song in full below.
What do you make of the tune? Leave us your comments below.
Staying with music, Post Malone designed a pair of crocs that sold out in 10 minutes.