First, in the early days of the 20th century, there was only leisure.
Then, as the decades progressed, came athletics. Then, in the '70s and early '80s, the rise in popularity of sports like tennis and jogging birthed a new style that combined the best qualities of both styles of clothing – bolstered by aspirational notions of middle-class chic and opulence that followed those activities.
Gradually a style of clothing that would come to be known as "athleisure" was born.
But that was just the beginning; when athleisure first came into existence, its name was quite literal; this was athletic clothing to be worn at leisure.
Fast-forward to 2023, and sportswear as fashion clothing is interwoven with cultures around the world.
I always remember the commonly-touted statistic that something like 90 percent of all performance footwear that is sold is never even used for the activity for which it was designed. In this environment, does athleisure even still really exist?
As a matter of fact, yes, it does. Granted, you're less likely to come across those archetypal athleisure silhouettes that defined the '80s like velour tracksuits, crisp white running shoes, and terrycloth sweatbands – well, unless you're looking through one of Palace's latest collections — but performance apparel that looks good still exists.
One of the problems of the market is that it's been pretty much tied up by those six or seven heavyweight sportswear brands that need no introduction; when multinationals who turn over millions of dollars are already competing fiercely with each other to dominate the market, how does the little guy find space?
The answer's actually similar to most industries. Get smarter. The most successful independent athleisure brands are usually the ones that focus less on sportswear as technical apparel and more as a lifestyle.
Take Lululemon, the original yoga brand, which started by identifying an archetypal customer – covering everything from her favorite music to the type of car she drives – and then created the product to fit the customer.
Lifestyle is now the king of product, and athleisure is ripe territory for young brands that understand this. Here's a guide to some of the best athleisure labels on the market today, but with the following disclaimer; we're talking contemporary cuts. We're leaving Ellesse and Fila on the rail… for now.
Scroll on to shop the best Athleisure brands in the world right now.
On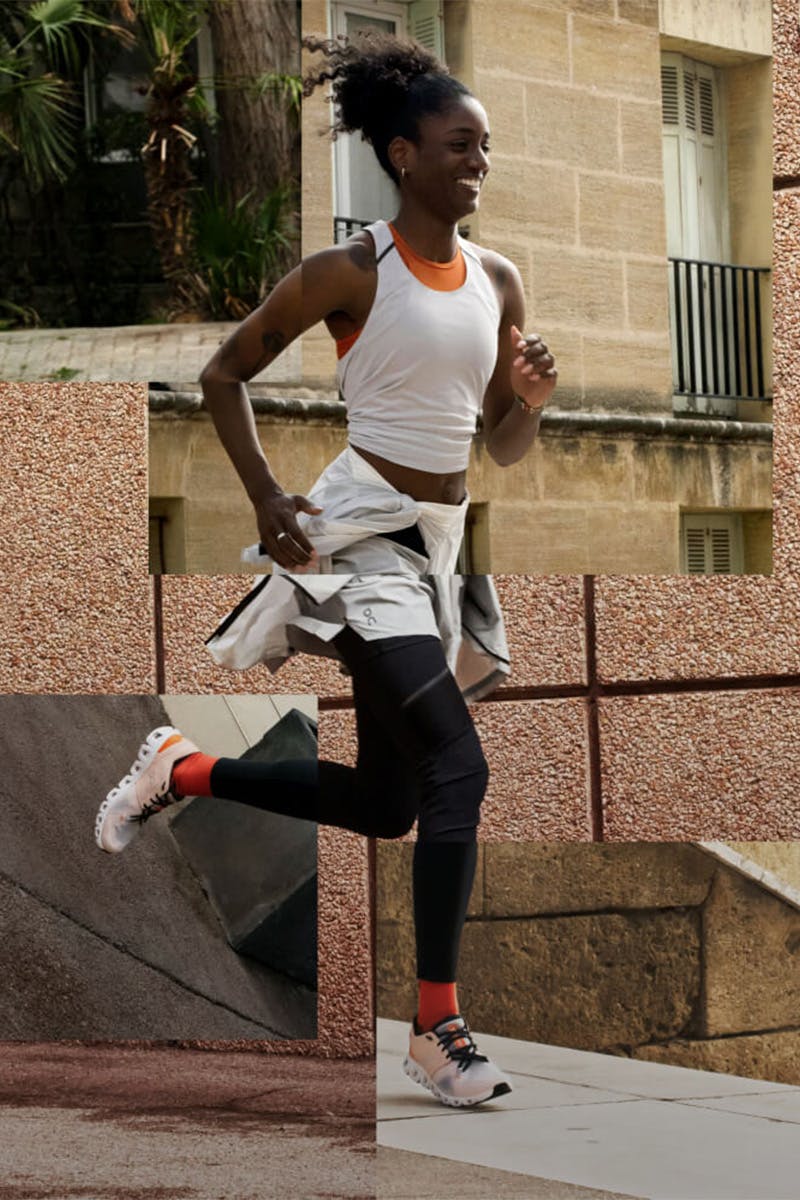 Few activewear brands have made as big a splash as Swiss-based On. In what feels like no time at all, On went from underdog to dominant force in the sportswear market and there are many reasons why.
Primarily, what sets On apart is its original ideas. The brand's running trainers are lauded as some. of the best on the market and eschew regular fixtures for proprietary sole units developed through extensive research.
The same goes for the brand's clothing, which ranks as some of the best-performing gear around. From comfortable sweats for your off-duty days to high-performance, sweat-wicking pieces designed to drive you when you need it, On has everything.
Ciele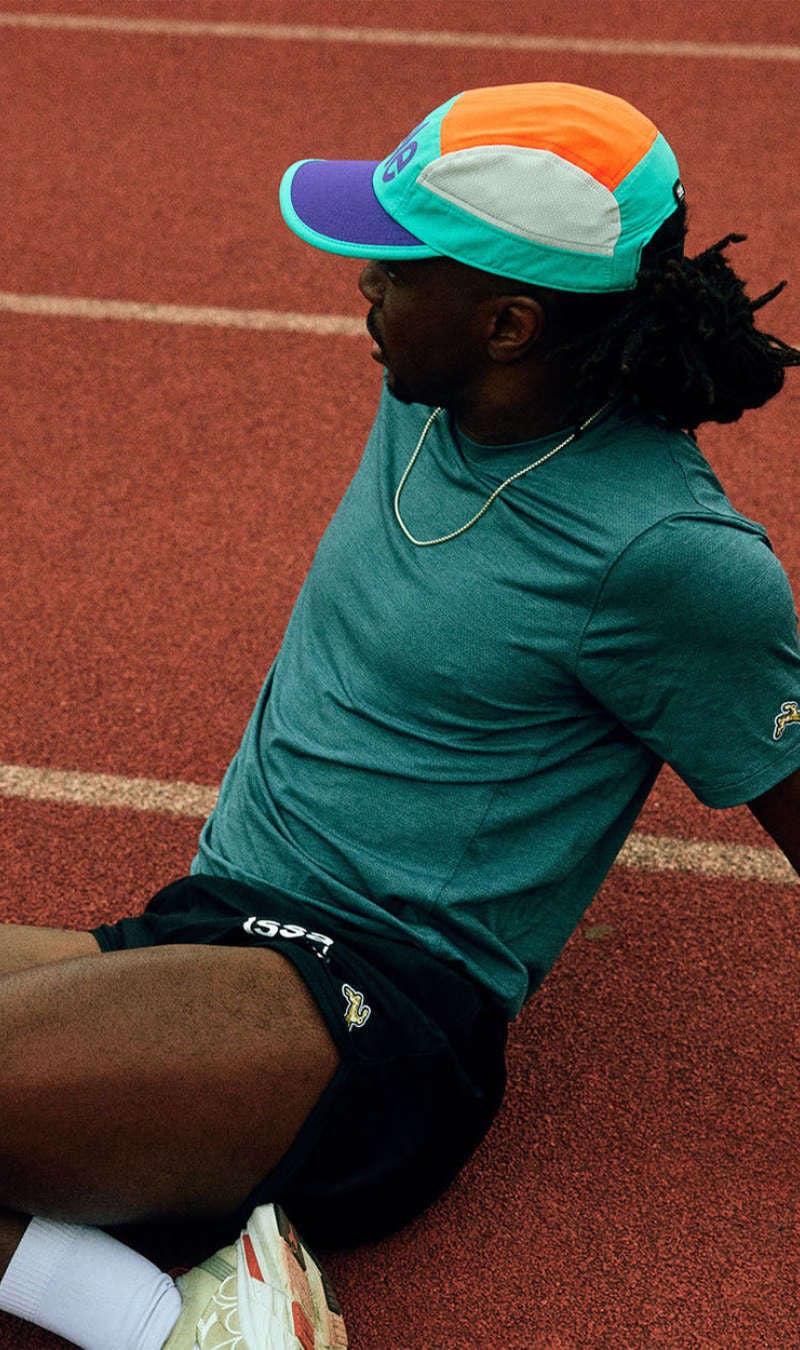 Ciele Athletics began with a cap. In the world of high-tech athletic gear, this alone is enough to grab your attention. Since then, though, Ciele Athletics has grown in stature. From a single cap to a range of lightweight, high-performance apparel that balances style and substance, Ciele has become one of the leading figures in modern athleisure.
Whether you're looking to break PBs on the track, or simply heading out on your first few, tentative runs, Ciele should be there with you. That's what really stands out for us: Ciele's versatility across the board.
From accessories through to apparel of all kinds, the Ciele collection has something to improve all running wardrobes.
Gramicci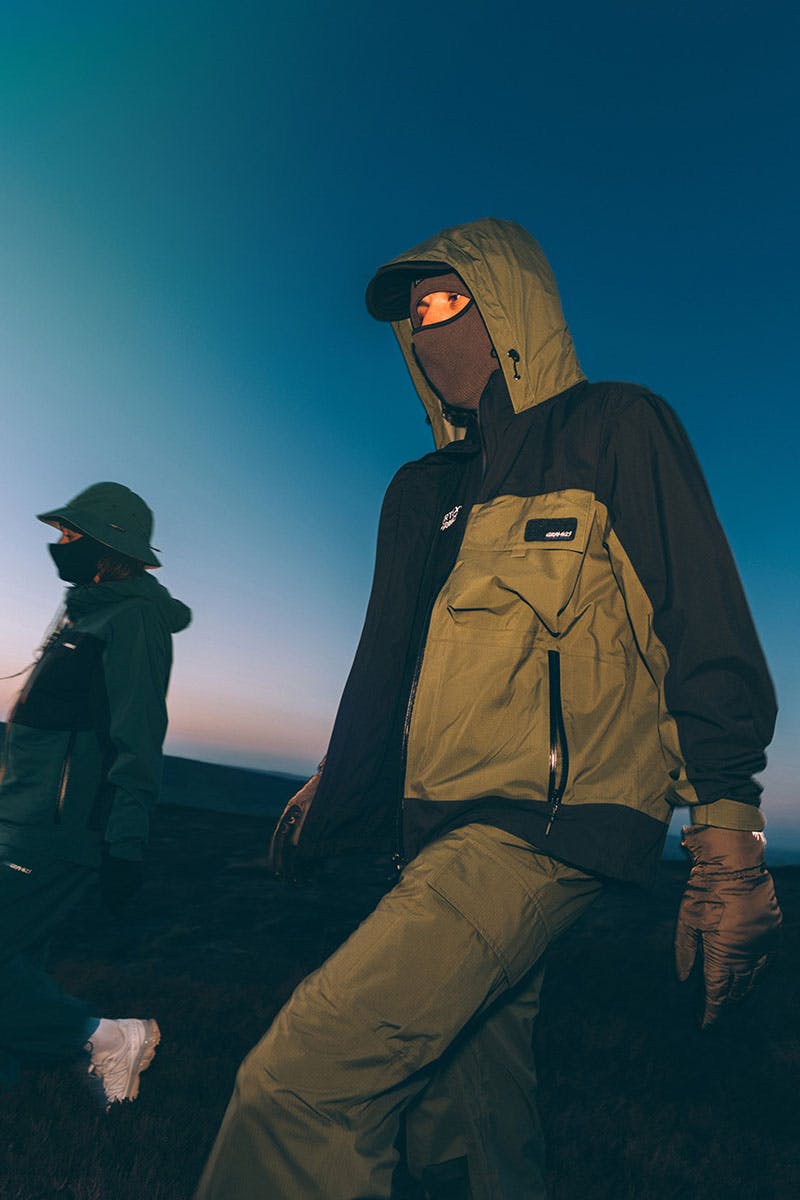 Though many brands have expanded into gorpcore aesthetics, Gramicci has been at it since 1982. The now Japan-based brand was originally founded in California and makes functional clothing geared towards rock climbing and exploring the great outdoors. Utilizing weatherproof materials like Pertex®, and adding technical specs to its clothing for increased mobility, Gramicci's garments are well-equipped to withstand casual and tough conditions.
Over the years Gramicci has collaborated with thisisneverthat, Brain Dead, and Snow Peak, and even teamed up with Highsnobiety for a few collections.
Y-3
When talking about contemporary athleisure brands, where better to start than with a collaborative range that basically set the bar in the modern age?
The brainchild of a collaboration between adidas Originals and legendary Japanese fashion designer Yohji Yamamoto, Y-3 is everything you should be thinking of when you hear the words "sportswear with style".
As I already explained in our feature on Japanese brands, Yohji Yamamoto has helped to define much of what we now consider mainstream style in 2017, and he was doing it years, sometimes decades before. Most famous of his creations with Y-3 is the Qasa footwear silhouette.
A reinterpretation of adidas' Tubular silhouettes of the early 90s, the Qasa not only inspired adidas to create the contemporary Tubular footwear range, it arguably taught the Three Stripes a new way to take inspiration from their past to inform their future.
Kanye might be the guy getting adidas in the headlines, but they'd be nowhere if it wasn't for Y-3. No exaggeration.
7 Days Active
Launched in 2019 and hailing from Copenhagen, 7 Days Active hit the athleisure scene with what was, at the time, an oddly radical proposition. While all others looked to revolutionize the market with new, futuristic materials and athletic-leaning designs, 7 Days Active turned the clock back instead.
The label's retro-inspired collections balance style with utility to make this one of our go-to brands for rest-day style.
Mostly revolving around high-end, comfortable cotton, 7 Days Active might not be the best choice for someone looking to break any PBs, but that'd be ignoring the 'leisure' part of athleisure, wouldn't it?
Pas Normal Studios
Beginning life in 2015, Pas Normal Studios is another entrant from Copenhagen which has made a big impact in very little time. Having honed his craft at Wood Wood, founder Karl-Oskar Olsen brings understated Scandi style to the world of performancewear.
Pas Normal Studios began life as a brand dedicated to high-end cycling gear, but over the years, it's taking on a more holistic view. Nowadays, the label offers fleeces, work jackets, vests, and more that can see you from ride day to rest day without breaking a sweat.
Outdoor Voices
Launched only back in 2014, Tyler Haney's Outdoor Voices is a breath of fresh air from the hyper-competitive, hyper-athletic identity of many of the bigger athleisure brands out there.
Driven by a desire to celebrate active lifestyles of all different backgrounds, Outdoor Voices is fundamentally about "Doing Things" – getting involved in recreational activities, whatever they are, and being active.
Though this laid-back, bubbly attitude might seem a bit fluffy at first, it's working; the brand is quickly gaining traction with both men and women who want to break a sweat at their own pace. Oh, and it's got the backing of menswear titan A.P.C.
SOAR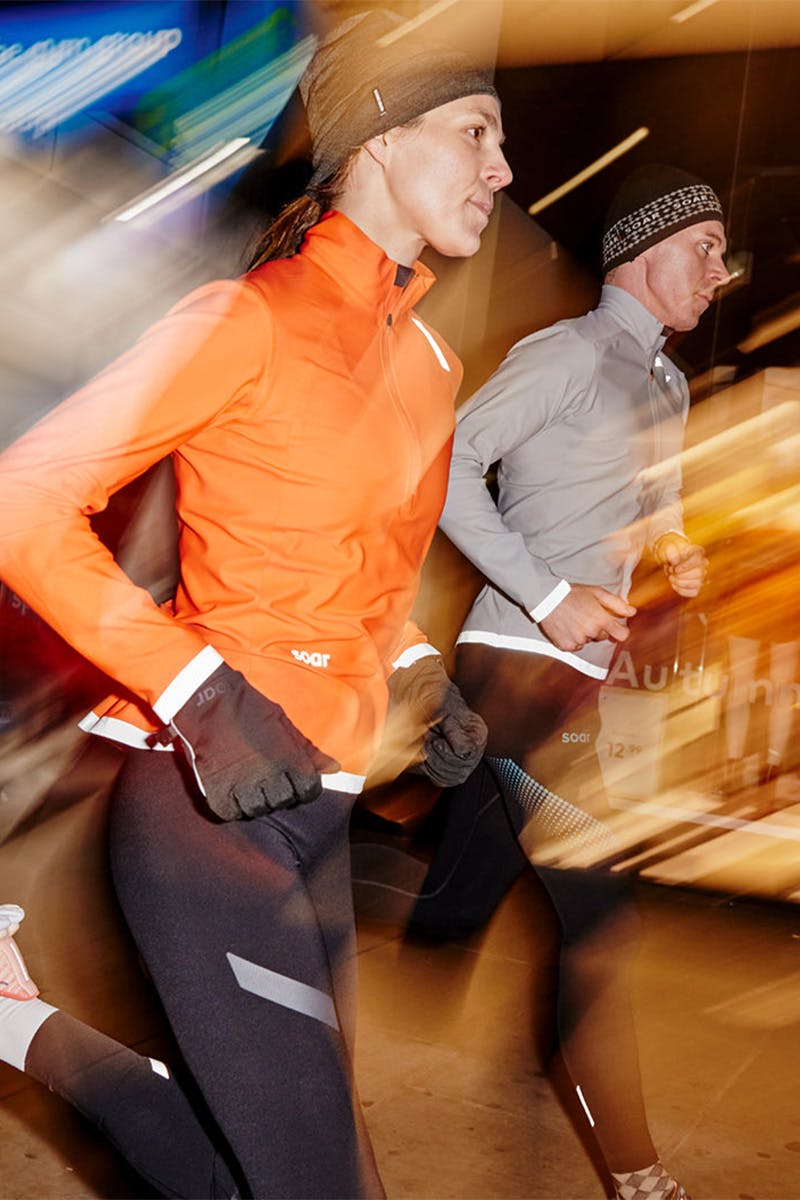 Running came out of the pandemic with a set of ardent new supporters, pushing the sport's brands to new levels. SOAR is one of the labels that has capitalized on the sport's newfound popularity, especially amongst those looking for a style-forward kit supplier.
Founder Tim Soar's background in design means that his collections are lead by great color palettes and careful detailing. Combine that with his dedication to running, and hence a focus on tried-and-tested performance features, and you've got a recipe for success.
MAAP
Many of the brand's in this athleisure roundup find their roots in cycling. It's a fascinating development within the space, really, considering that cycling garments are up there with the least versatile of all the sports. That only makes the fact that so many modern performancewear is based around the sport all the more impressive.
But, with labels like MAAP dealing out style, performance, and eco-friendliness in equal measure, it's easy to see why there's such high demand.
Using recycled fabrics, MAAP offers UV-protective cycling pieces whose lightweight, sweat-wicking builds make them ideal for all activities.
Nike x MMW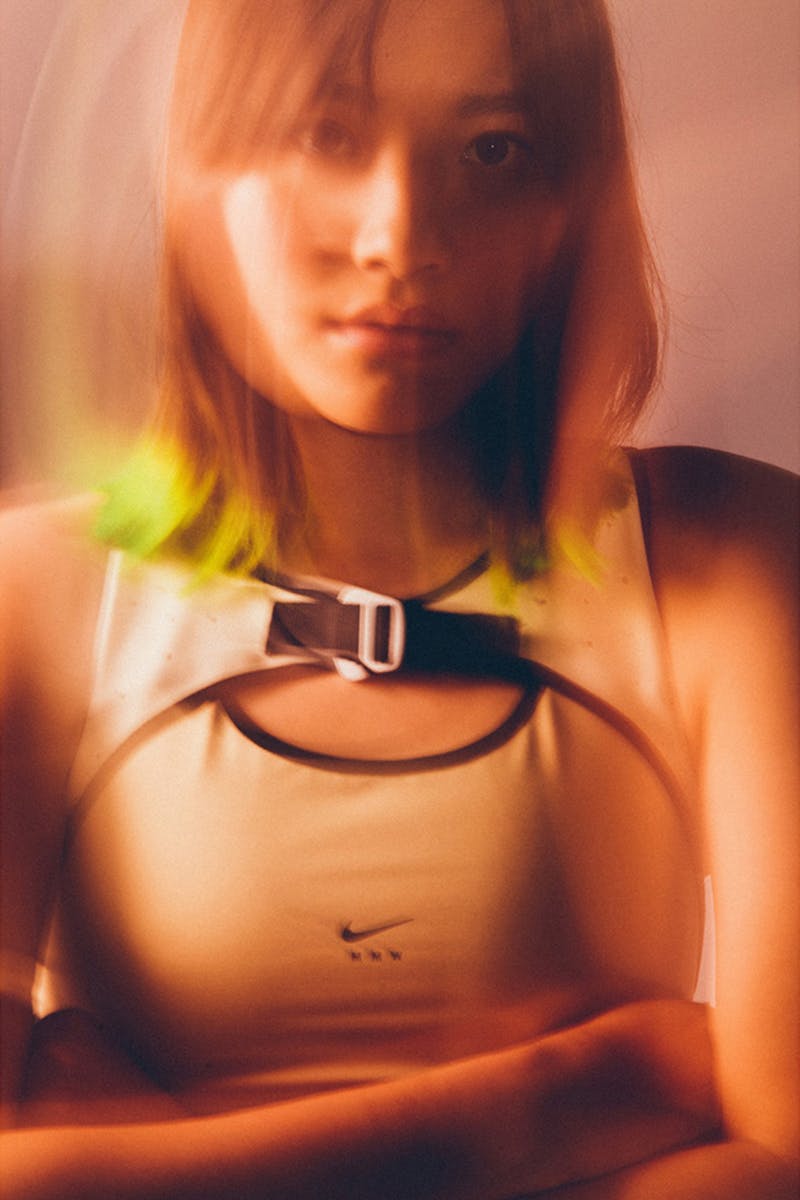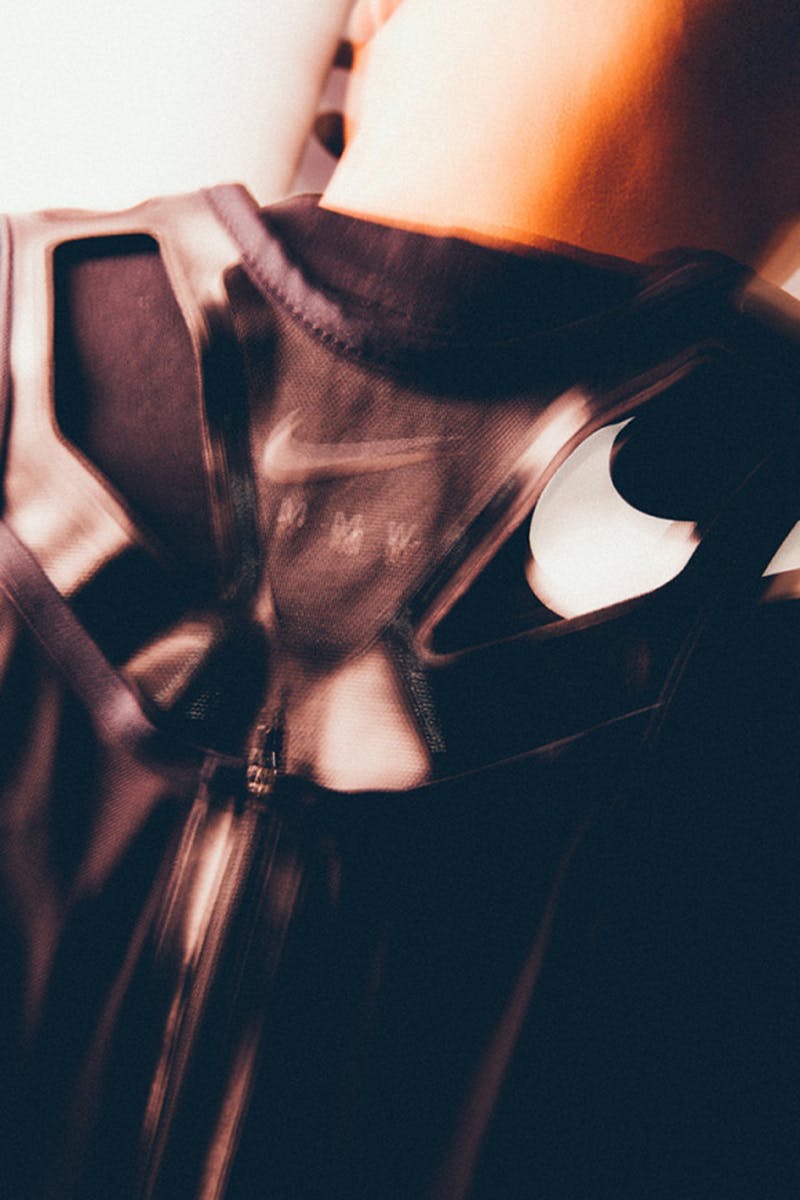 Matthew M. Williams, the designer behind ALYX 1017 9SM, is low-key one of the most talented people creating clothing right now. His brand's first-ever SS19 show was one of the most hyped on the Paris Fashion Week schedule, sitting comfortably among the likes of Virgil Abloh for Louis Vuitton and Kim Jones for Dior.
The designer's technocratic utilitarian design language caught the attention of Nike, who tapped Williams for a Nike x MMW capsule collection. Featuring Williams' initials, MMW, the designer transforms track pants into calculated climbing pants, translating details like his rollercoaster-inspired buckles into a sportier context.
Williams' penchant for military vests is similarly channeled into a pouch-laden vest, maintaining an air of athleticism while still exhibiting the designer's signature dark energy. On the one hand, these are clothes that serve a purpose, and on the other, they could be a vehicle for tactically stylish self-expression.
Sustainability is something Williams is especially interested in. Alyx Visual, a line of high-quality knitwear and T-shirts, only uses recycled cotton fibers for its wares.
GYAKUSOU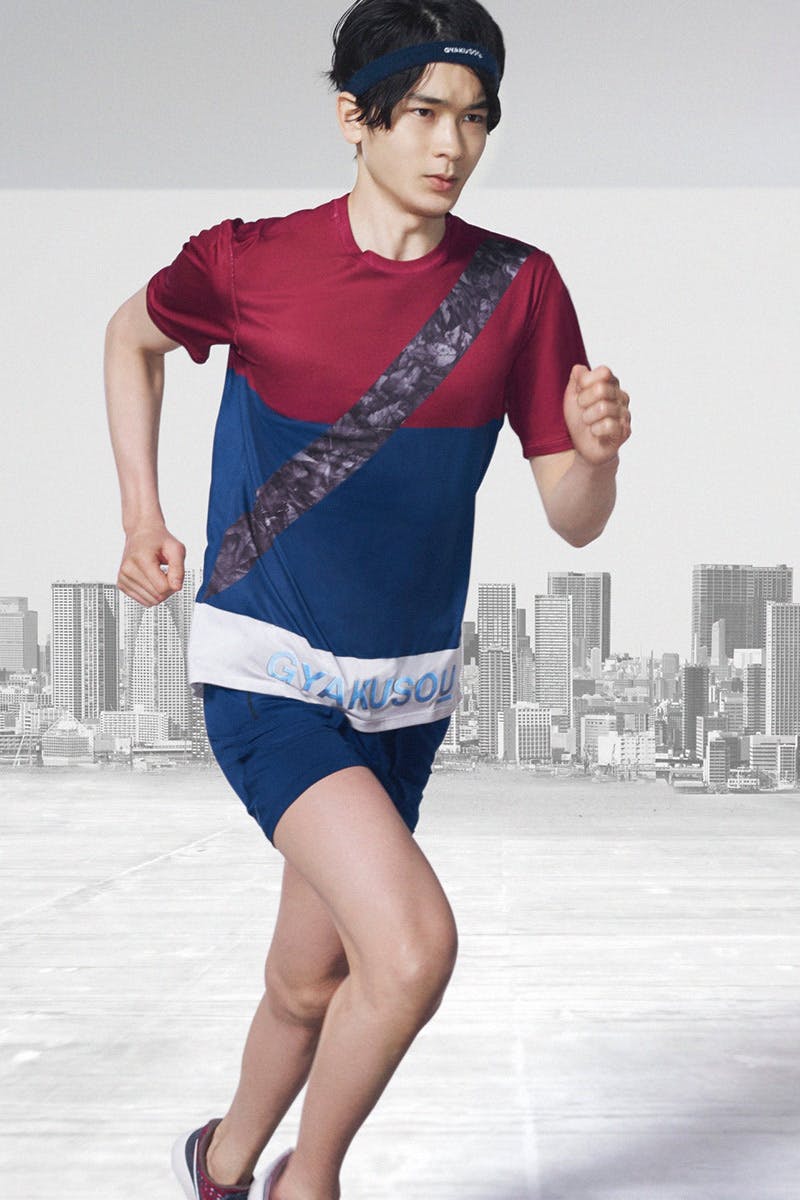 First launched in 2010, Gyakusou is a collaboration between Nike and Jun Takahashi, founder of the iconic Japanese fashion label Undercover, and it speaks to the power of a collaboration done well.
For performance, Gyakusou offers all of Nike's best technologies including Dri-FIT, Flyknit, and Lunarlon, but all of this is channeled through Takahashi's unparalleled design perspective to create running gear that looks so sharp you feel like you could cut yourself putting it on.
Asymmetric designs, geometric paneling, beautiful graphic prints and tasteful branding details all combine to create clothing you want to be seen running in.
Keeping fit is much easier when you can use it as an excuse to look good, and I personally swear by the fact that my Gyakusou leggings make me run faster. Honest.
Lululemon
Well, of course, you know Lululemon, one of the original athleisure brands and spiritual home of the suburban yoga mom. But did you know they have a men's range as well?
The company actually offers a comprehensive range of training gear from tanks and tees to down parkas and backpacks. Not only that, it looks pretty good as well.
Branching out from the brand's yoga roots, they cover everything from basic gym gear to trail and hiking apparel. So maybe sitting around doing nothing can get you somewhere after all (don't @ me, I never apologize for bad jokes).
Nike Sportswear (NSW)
More sportswear than style-oriented, NSW is the pinnacle of Nike's performance apparel offer, with just enough tweaks to make it accessible for everyday wear.
A cut above the brand's mainline offer, each piece is loaded with technical considerations and calculated details that make it ready to perform, but it only takes a glance at their stripped-back color scheme of black, blue, heather grays and the occasional pattern to know that this stuff's still designed to look good.
F.C. Real Bristol
Arguably best known for his Japanese menswear label SOPHNET., Hirofumi Kiyonaga created F.C. Real Bristol in 1999 and quickly established a collaboration with Nike on subsequent collections.
As the brand's name suggests, F.C. Real Bristol is the official uniform of the Real Bristol football club, a fictional team who are claimed to be the undefeated champions of every tournament they compete in.
Beyond the impressive backstory, the brand is Kiyonaga's opportunity to create clean, contemporary takes on classic football apparel from pitch uniforms to training gear like track jackets and varsities. Expect plenty of Kiyonaga's signature motifs such as stars, stripes, and camo.
Uniqlo
Of course, Uniqlo makes all types of clothing from chinos to dresses, but there's no denying that their sportswear offering is really impressive for the price.
If there's one thing Uniqlo places importance in, it's creating clean, simple fashion basics, and their athletic pieces are no exception. Check out their Dry Ex T-shirts and shorts for a simple workout ensemble that won't break the bank.
EYSOM
Founded a few years back by Stanley Cheung, EYSOM is an LA-based athleisure brand that makes clean, stylish workout gear that's fit for purpose and just looks good.
In all honesty, it's a very "LA" brand – their name is an acronym for "Exercise Your State Of Mind", and the website is plastered with ripped dudes who only seem to wear t-shirts if they absolutely have to – but the product's been really well received in both the performance and fashion spheres, for its great fit and accessible style.
And even then, I guess one of the aspirations of working out is to look so good that you can walk around topless all day long, so more power to them.
Rhone
Founded in 2013 in Connecticut, Rhone is a fledgling sportswear brand creating premium athletic apparel for the modern man.
The brand takes its name from the Rhone river in Europe which was an important trade route during ancient civilizations — as well as being aesthetically beautiful.
With basic t-shirts starting around $70 and track pants crossing the $100 mark, Rhone lives up to its premium label, but the product has a number of technical elements which justify the price such as four-way stretch fabrics and seamless constructions.
Not only that, product is produced within the United States, wherever possible.
UAS
Under Armour's rise to success over the past decade has been well documented; having launched only in 1996, the American sportswear label is a baby compared to most of its competitors, but its rapid seizure of market share in the US in recent years has left a lot of the heavyweight athleisure brands shaken.
Toward the end of 2016, the brand showed further intentions of claiming space from its competitors with the announcement of UAS, a premium athleisure range designed by Belgian designer Tim Coppens which brings an elevated sartorial touch to Under Armour's proven track record of solid, functional sportswear designs.
To be sure, the prices are high and the lifestyle elements are brought to the fore, but it all looks very, very good.
Ten Thousand
Founded in 2015 by Eugenio Labadie and Keith Nowak, Ten Thousand entered the game with a decidedly different approach to the "all things for all men" mentality of many of the larger athleisure brands.
They kept it simple, offering only a training shirt and a pair of shorts. As time has gone on, they've gradually expanded their offer to include a half-zip top and several short silhouettes, but things remain very straightforward.
Prices are mid-range, sitting around the $50 mark for basic pieces, but their minimal branding and clean, accessible design make them a solid option for anyone who doesn't necessarily want to be a walking billboard when they're working out.
BrandBlack
With two decades' experience in the performance scene, BrandBlack founder David Raysse is no stranger to the world of sportswear, working as a designer for brands including adidas, FILA, and Skechers where he was VP of Performance Design.
After creating numerous successful designs for these brands, Raysse went off to do his own thing, creating BrandBlack.
Though footwear is obviously the brand's forte, their athleisure apparel offer has expanded impressively over the seasons, adding subtle stylistic touches to classic sportswear designs like track jackets, sweats and training tees.
Fourlaps
Before Daniel Shapiro founded Fourlaps he had stints at brands like American Eagle and Gap, and it shows through in his brand's accessible, everyday aesthetic.
More leisure than athletics, Fourlaps' offering comprises plenty bright and colorful t-shirts as well as training shorts and sweats, whilst its red white & blue stripe detail is reminiscent of a certain quintessential American fashion designer whose name rhymes with Dom Crown, so if you want your workout look to have a bit of class, this might be the one for you.
Public Rec
Launched in 2015 through a Kickstarter campaign, Public Rec is an athleisure brand so small its webstore is still sorted by individual products; the All Day Every Day Pant, Politan Hoodie, Go-To Tee and so on, but don't let the simplicity of the product offer fool you; by using intuitive approaches like material blends and unique constructions, Public Rec manages to create accessible everyday garments that look perfect for any application.
Support the independents.
AEANCE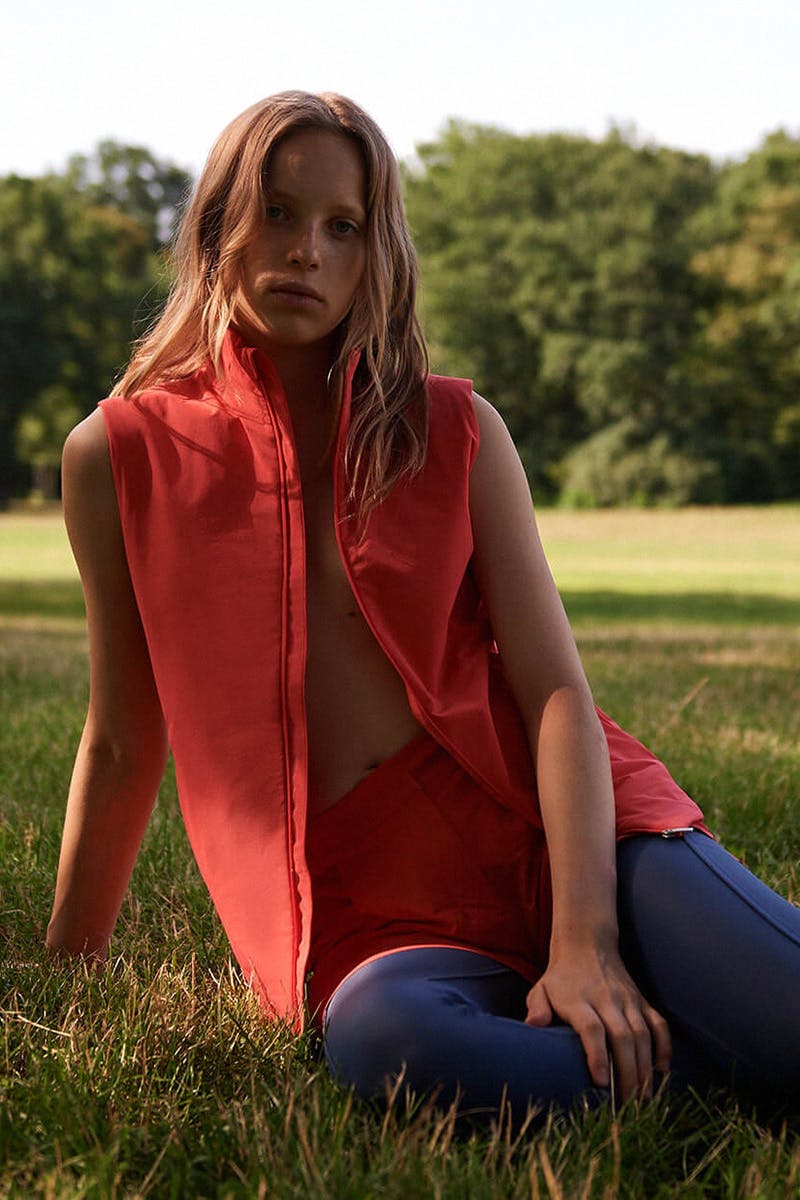 Headed up by designers Nadine Baier and Arendt Van Deyk, AEANCE – a blend of the words Aesthetics, Athletics and Performance – defines itself through the tagline "Quiet luxury for your every move," and brings this ethos to life with pure luxury takes on a range of sportswear essentials.
Designed to be worn as easily for leisure as performance, every piece flows together in simple color palettes with clean, understated design, while each collection features the additional talents of a guest designer. The image above features pieces done in collaboration with Steven Tai.
With prices starting at €150 for a short-sleeve jersey, these guys are position firmly in the luxury arena, but it's worth considering that every piece is produced in Portugal from highly technical performance fabrics, so you're paying for more than just looking pretty.
ISAORA
Click through to ISAORA's website and you're immediately confronted with images of highly-technical gear with taped seams, waterproof zips, ergonomic panel constructions and premium fabrics, but presented with a tone of voice that doesn't take itself too seriously (a feature on merino wool pieces with a click-through button that reads 'Baaaaaaaa'? I guess).
Don't let the irreverence fool you, however; the NYC-based brand is firmly committed to creating credible performance apparel, and their workout gear is some of the nicest I've seen from an independent brand.
The brand also offers a broad range of lifestyle apparel to take you from the gym to your next destination, so this is definitely one for guys who like to look good no matter what they're doing. I'm right there with you, man.
Olivers
With their classic menswear silhouettes, white lace waistbands, henley shirts and weekend duffel bag offer, I guess the best way to describe Olivers is as the gentleman of the many athleisure brands out there.
Started in California back in 2014, the brand brings a touch of class to basic sportswear design, blending technical fabrics with tried-and-tested wardrobe pieces like shorts and t-shirts to create an elevated take on men's sportswear. Stay classy.
Human Performance Engineering (HPE)
Founded in 2013, Human Performance Engineering is a British sportswear brand with serious scientific credentials.
Brand founder Nicholas Harris started HPE after 15 years working with some of the world's greatest athletes, creating a brand that applied all of his findings into physical product.
Every HPE piece looks incredibly technical and features a slew of details to back this up, and it's all designed to enhance the wearer's body shape as well – no lie, I think I can see pecks on some of the models' pecks.
Starting at around £45 for basic pieces, it's approaching the premium price range, but most of it looks so good I'd be willing to spend that little bit more.
Manuka Life
Now over ten years old, Manuka Life was founded by fitness expert Leonie Elyatt as an endeavor to create ethical, responsible workout equipment for yoga, pilates and other athletic activities, and has since grown into an athleisure brand offering a comprehensive range of gear for men and women.
Every piece the brand produces is designed to be as non-toxic and eco-friendly as possible, and the brand works with numerous charities to help women around the world through business and work training initiatives.
Long story short, this is the perfect athleisure brand for anyone who likes to know their money is going to a decent place.
Hilly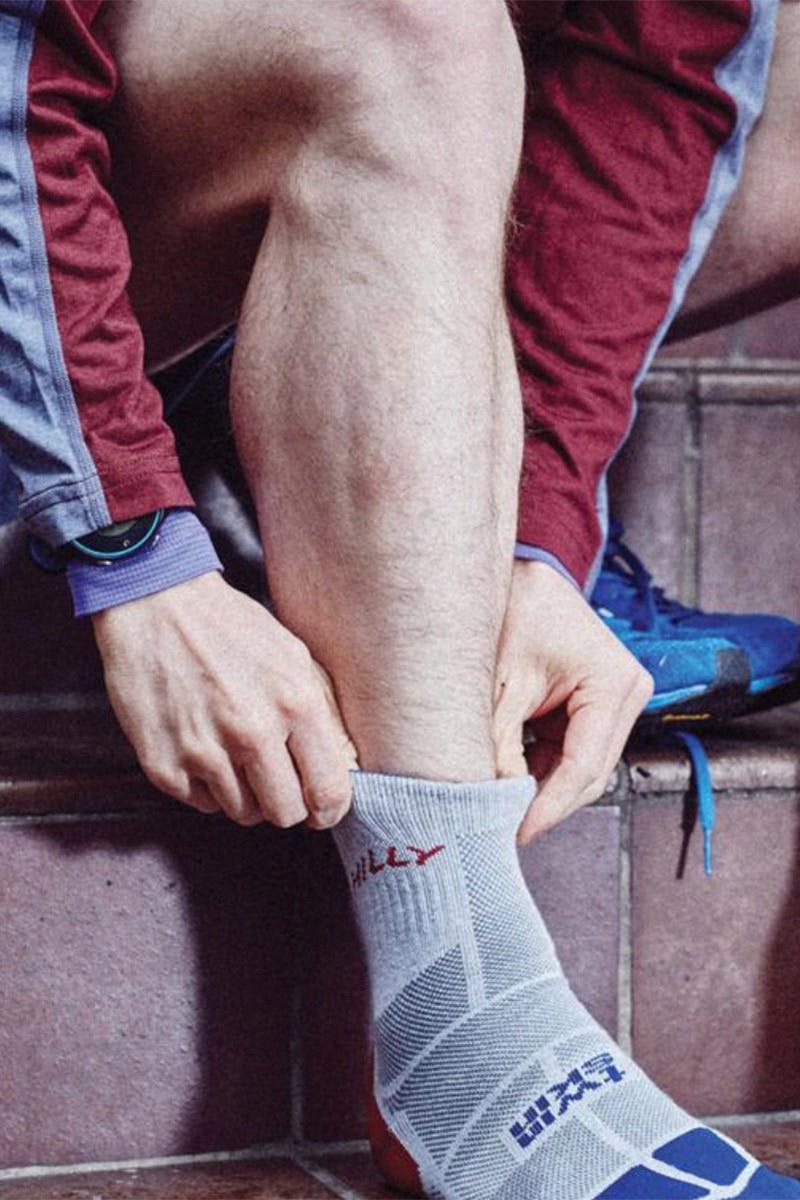 The streetwear kids have Stance, the menswear crowd have Happy Socks, and the Japanese heads have Chup, but where are the socks for the #sportswear crowd?
Enter Hilly, a brand that specializes in socks for performance and athletics. We're talking compression socks that improve blood circulation, merino wool trail socks to keep you warm and dry, even fluorescent socks with woven 3m fabric for late night visibility.
This is definitely more of a strictly-performance brand, for sure, but these things look so futuristic they'll probably be on trend in a year or two. Remember to send me a cheque when it happens.
Want to keep browsing? Head to the Highsnobiety Shop for more products that we love. Highsnobiety has affiliate marketing partnerships, which means we may receive a commission from your purchase.