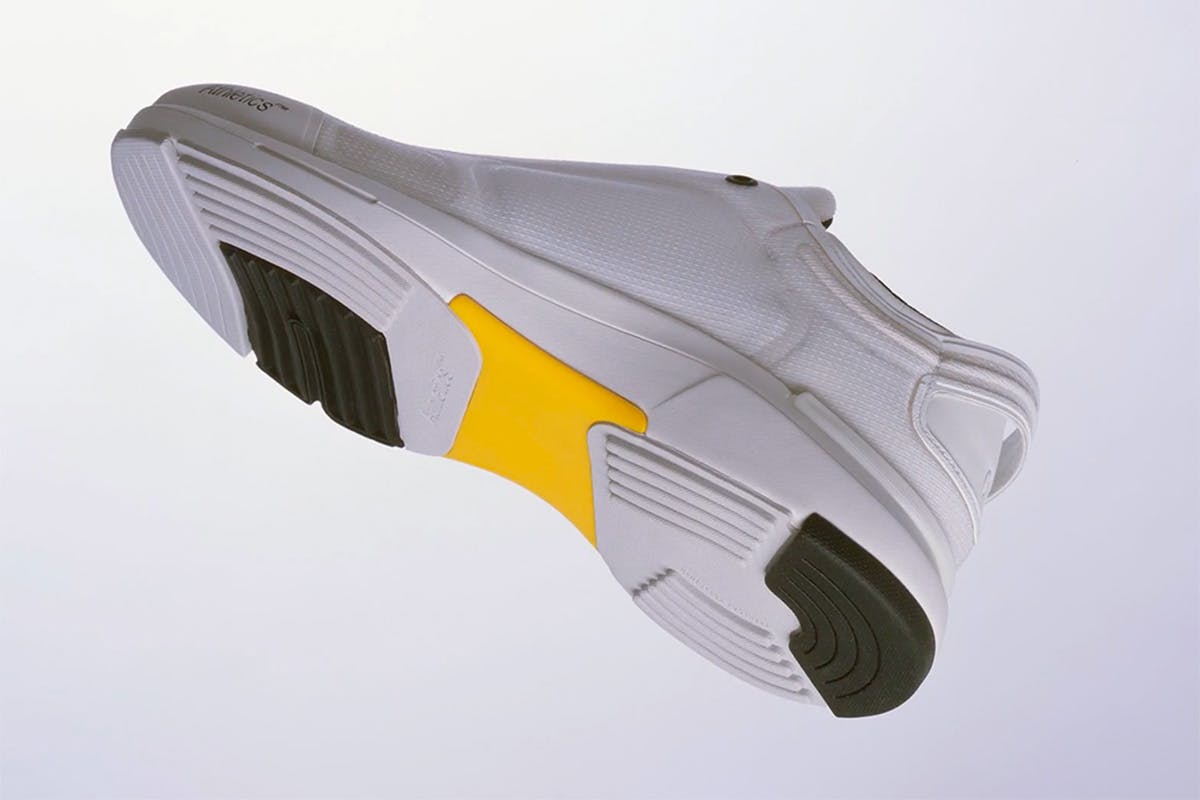 The best way to describe Athletics Footwear is that it's got the unassuming vibe of a classic sneaker, but you can definitely see that it packs a punch under the hood — it's not another Common Projects Achilles. It's an all-new design that features a healthy dose of both nostalgia and innovation.
The all-star cast behind upstart Athletics Footwear includes ex-Nike designer and current Areté founder Myles O'Meally as well as Sneakerboy founder and all-around retail wizard Chris Kyvetos. It comes as no surprise, then, that the brand has a clear mission: "We live for product that was not designed to be marketed, but designed from a functional and very organic point of view," explains Kyvetos.
Athletics Footwear was started because the founders felt a lot of function-first product had "stories," as Kyvetos puts it, that ended when the product's life-cycle did. The Athletics team also understands its limitations vis-à-vis major sportswear companies such as Nike or adidas, choosing not to waste resources on trying to develop its own revolutionary sneaker technologies.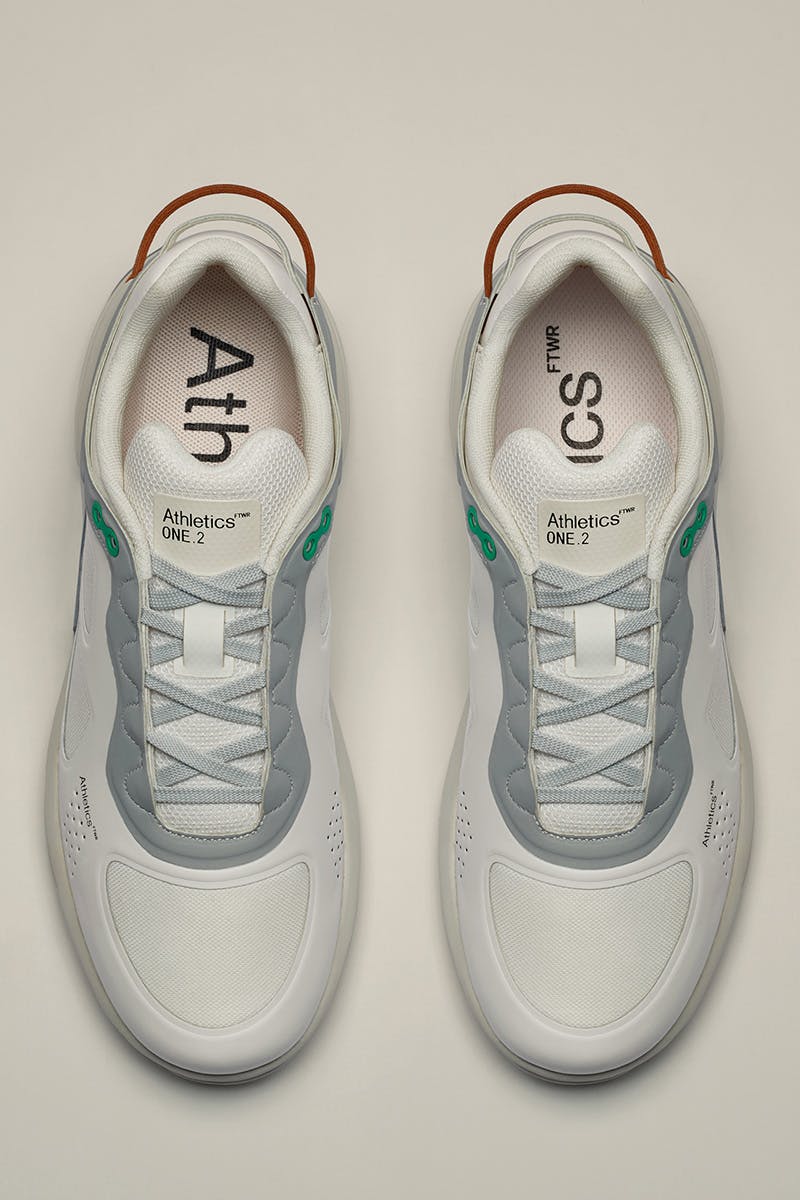 "We're not going to claim that we've got a new thing that's going to make you run faster or jump higher," explains Kyvetos. "It's about using the best possible technologies available to us, and applying that to the resumption of these products and their stories and bringing them into a more urban setting."
Ultimately what Athletics Footwear aims to do is to challenge the notion that classic silhouettes can't also be contemporarily timeless. Athletics Footwear pulls inspiration from a wide range of products that the brand's founders find inspiring themselves. You're not going to go running or climbing in Athletics Footwear sneakers, but you can rest easy that everything that goes into the sneaker from a tech standpoint makes sure it delivers exactly what it needs to.
Athletics Footwear has one silhouette — aptly called the One — which it is following up with a One.2 and a Zero model (working title). The former will be a slight update to the original, while the latter will represent the initial design process, kind of like a prototype, and released in the same vein as the Air Max Zero in 2016. True to its mantra, though, Athletics won't discontinue its older sneakers. Instead, it will take a patient and considered approach to new designs. "We want to be able to work on updates of The One, even if we're designing a Three or a Four," explains Kyvetos. "We want everything to always exist."
The brand isn't for everyone, as Kyvetos readily admits. "It's designed for somebody who isn't driven by marketing. You don't need to be shown it on a certain person for it to be interesting to you," he says. This is a welcome break from the weekly hustle and bustle of limited, collaborative releases that is hard to ignore — even for the most seasoned of sneakerheads.
It's also not in Athletics Footwear's plans to rival the big boys in the sneaker industry anytime soon. "You can be so easily pulled and swayed by the impact of bigger brands. You're carrying that impact around in your pocket," Kyvetos says. "It's a real challenge to basically ignore all the noise and say, 'We've got a small idea,' which is what we have. It's an idea that's rooted in product."
Right now, the plan is to stay in their lane, build the brand slowly and organically, and make the best product possible. "You've just got to be absolutely focused on what it is you're doing, the people you're doing it for, and the people you're doing it with," Kyvetos muses.
Athletics Footwear may not be for everyone, but it's not supposed to be. If you identify with Athletics Footwear's message of blocking out the noise and prefer a considered, contemporary classic, it may just be for you.
You can buy the Athletics Footwear One via the brand's official site for €195.