Highsnobiety / Maxime Guyon
It's hard to seek out watch enthusiasts, since you won't really find them in influencer cultures, or at the streetwear level. But they have an instinct for seeking each other out. They're detail-oriented to the superlative degree, obsessed with precision, production, functionality, and engineering. Their demands for perfection are enormously high, yet they're quiet about it, discreet about excellence. For watch enthusiasts, craftsmanship is a matter of character: a deep respect and trust in the training, skill, and tradition necessary to execute what can only be described as some of humanity's great masterpieces.
Audemars Piguet, one of the world's oldest high-end watch brands, embodies the Swiss tradition of watchmaking. According to Michael Friedman, the Head of Complications for the brand, "AP had long been known for complex case designs that were hand-finished in varying techniques to create contrast and play of light. For example, the distinct and overt combination of satin and mirror finishing has adorned our wristwatches for over a century. [...] In 1955 Audemars Piguet introduced the world's first perpetual calendar wristwatch with leap year indication, in 1978 we introduced the world's first extra thin self-winding perpetual calendar wristwatch, and in 2019 we introduced the world's thinnest self-winding perpetual calendar wristwatch ever."
Enter Audemars Piguet's new tour-de-force: the Royal Oak Selfwinding Perpetual Calendar Ultra-Thin. The latest design is a stunning new interpretation of their iconic watch, the Royal Oak. "The Royal Oak is one of the most important watch designs to ever be created, probably in the top 5 of all time," says Highsnobiety founder David Fischer.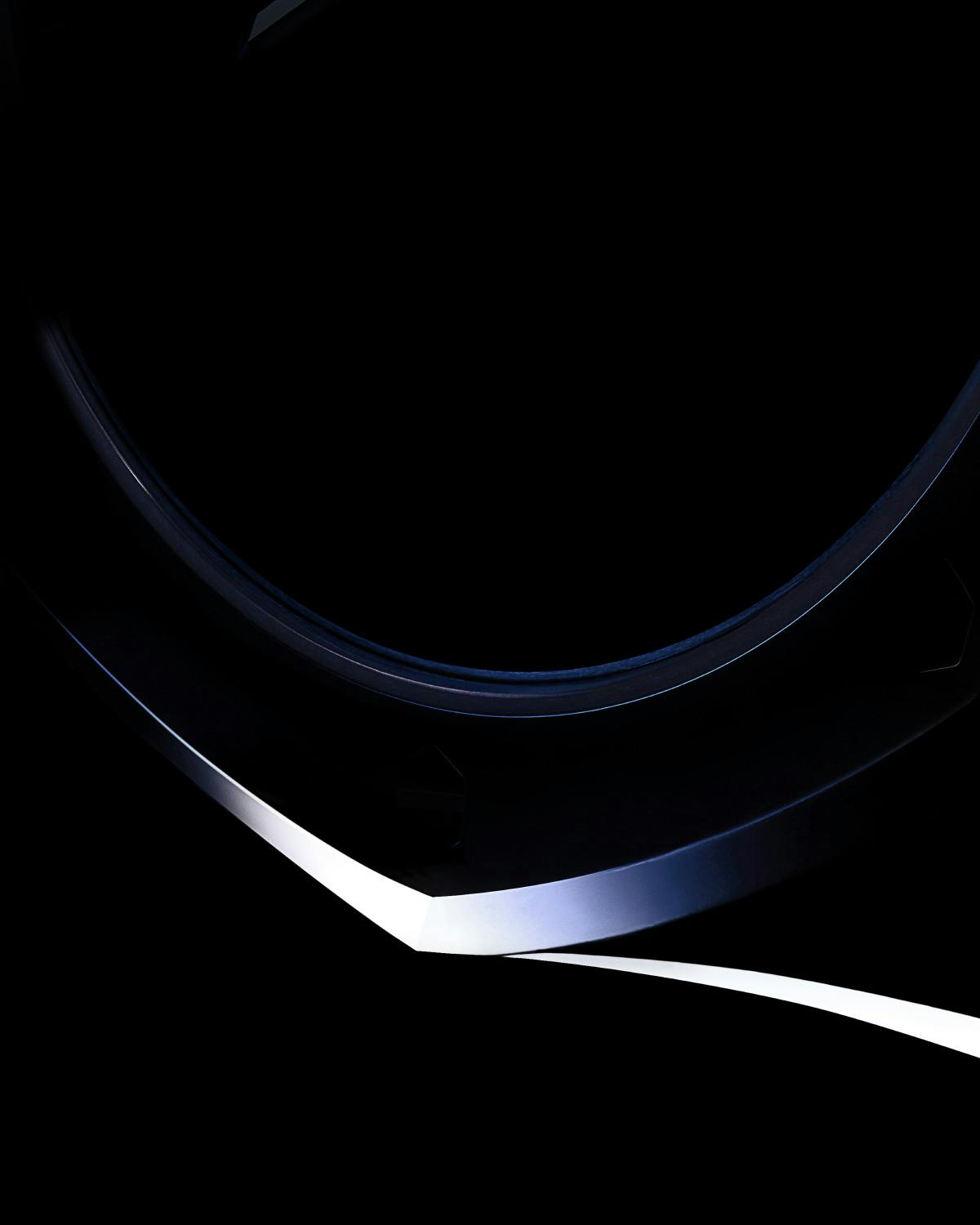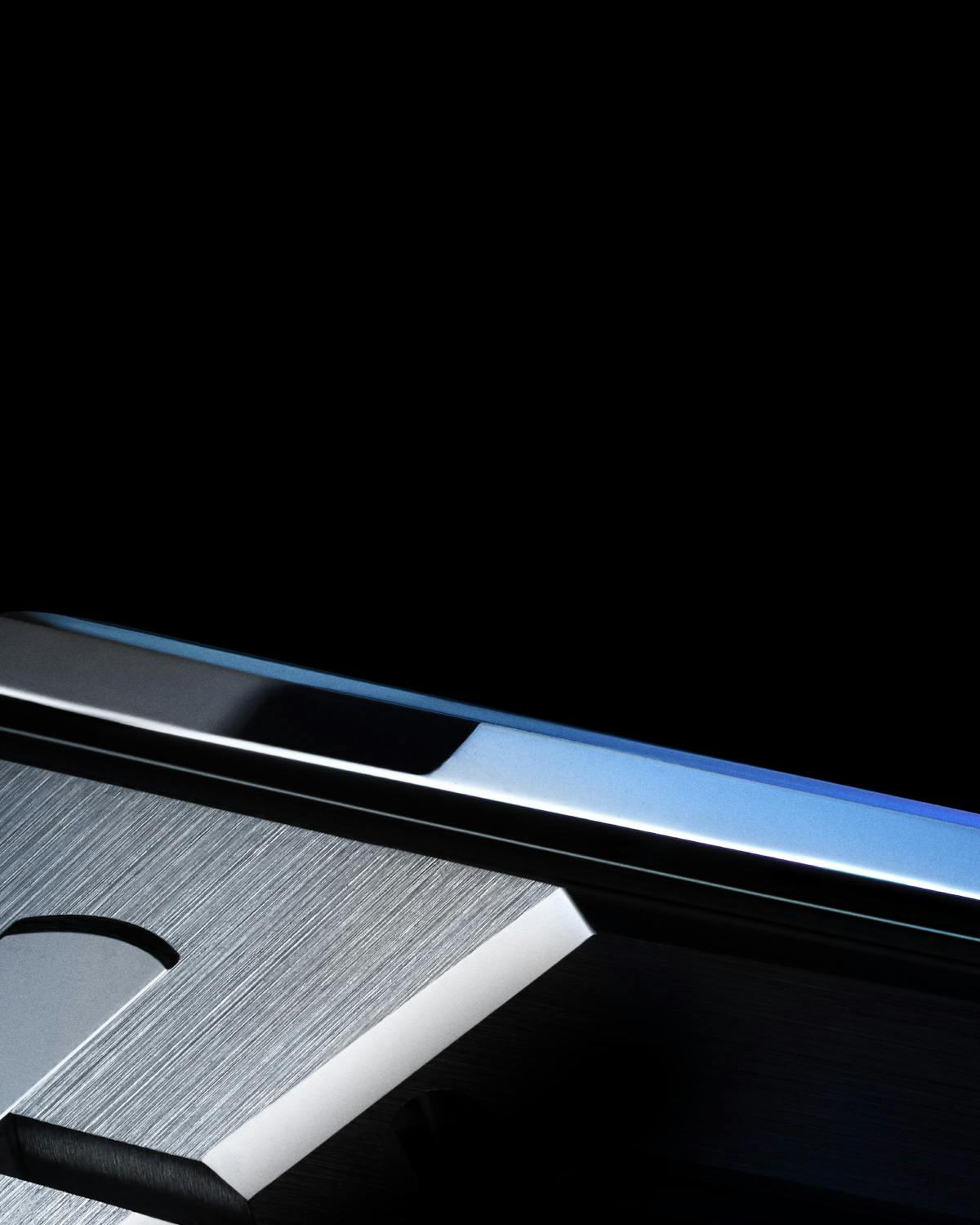 The Royal Oak was originally designed in 1972 by Gerald Genta. The watch's iconic stop-sign bezel was inspired by the helmets of deep-sea divers. Friedman tells me that at the time, "Steel had never been hand-finished to such a high level with the same care, attention and precision as precious metals. This special treatment required the company to develop new tools, techniques and mastery to meet the demands of the highly imaginative design and as a result, it elevated the status of stainless steel as a material, thus creating the category of the 'luxury sports watch'."
He goes on, "Each decade since its introduction, the Royal Oak has been released in versions very close to the original as well as versions that incorporate new ideas, materials and sources of inspiration." For this decade's release, the Royal Oak was reintroduced in its "ultra-thin" form. On the new design, Fischer says, "Being able to build a watch movement on such limited space is mind-blowing. You get the same size watch in diameter, but the ultra-thin architecture of it adds another wow effect to it, and also a new level of elegance."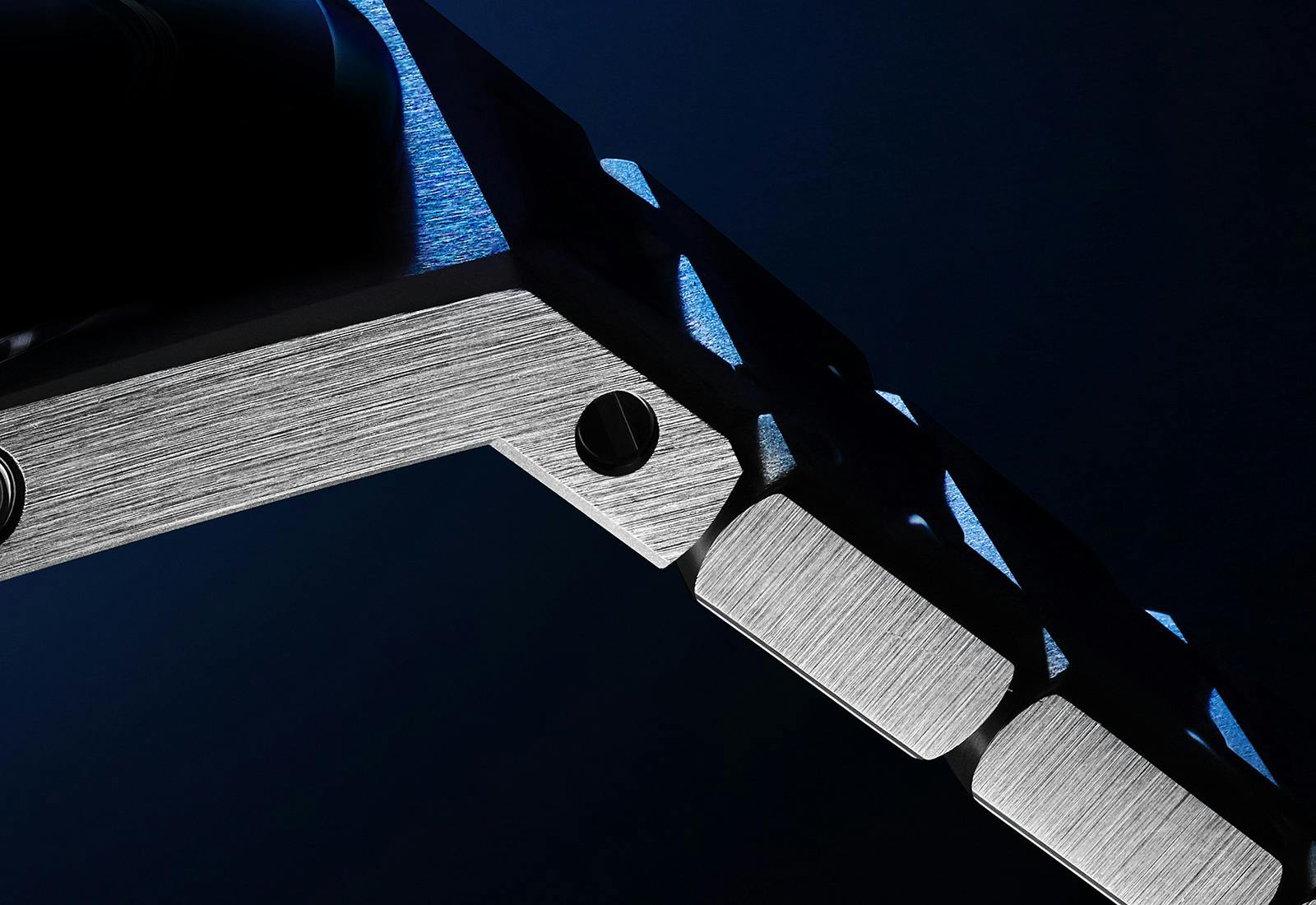 Highsnobiety / Maxime Guyon
On the conception of the Ultra-Thin, Friedman says, "When Giulio Papi [Audemars Piguet's Technical Director] became determined to lead his team to create an ultra-thin perpetual calendar wristwatch, it came from a desire to have a complicated watch that could fit under the cuff of any sleeve or jacket. [...] Fortunately, computer modeling provides the tools to test and refine an idea before the prototyping begins. The geometry for the final mechanism was indeed so complex and unconventional that Giulio stated that had he been limited to pencil and paper as watchmakers would have been doing up until only a generation ago, it would have taken significantly longer and he may never have achieved the end result."
This is the secret to Audemars Piguet's integrity—that they're committed to traditional watchmaking and finishing as they always have been (the actual watchmaking process remains strictly hand-crafted), yet they evolve with advancements in technology that allow them to take traditional Swiss watchmaking to uncharted territory.
While Audemars Piguet has long been a leader in horology, the brand has been discreet about its stature, choosing to reveal itself to the select few who seek it out. To know AP, one almost has to be initiated into it through the culture. As one friend, a watch enthusiast, put it to me: "You don't choose the watch, the watch chooses you."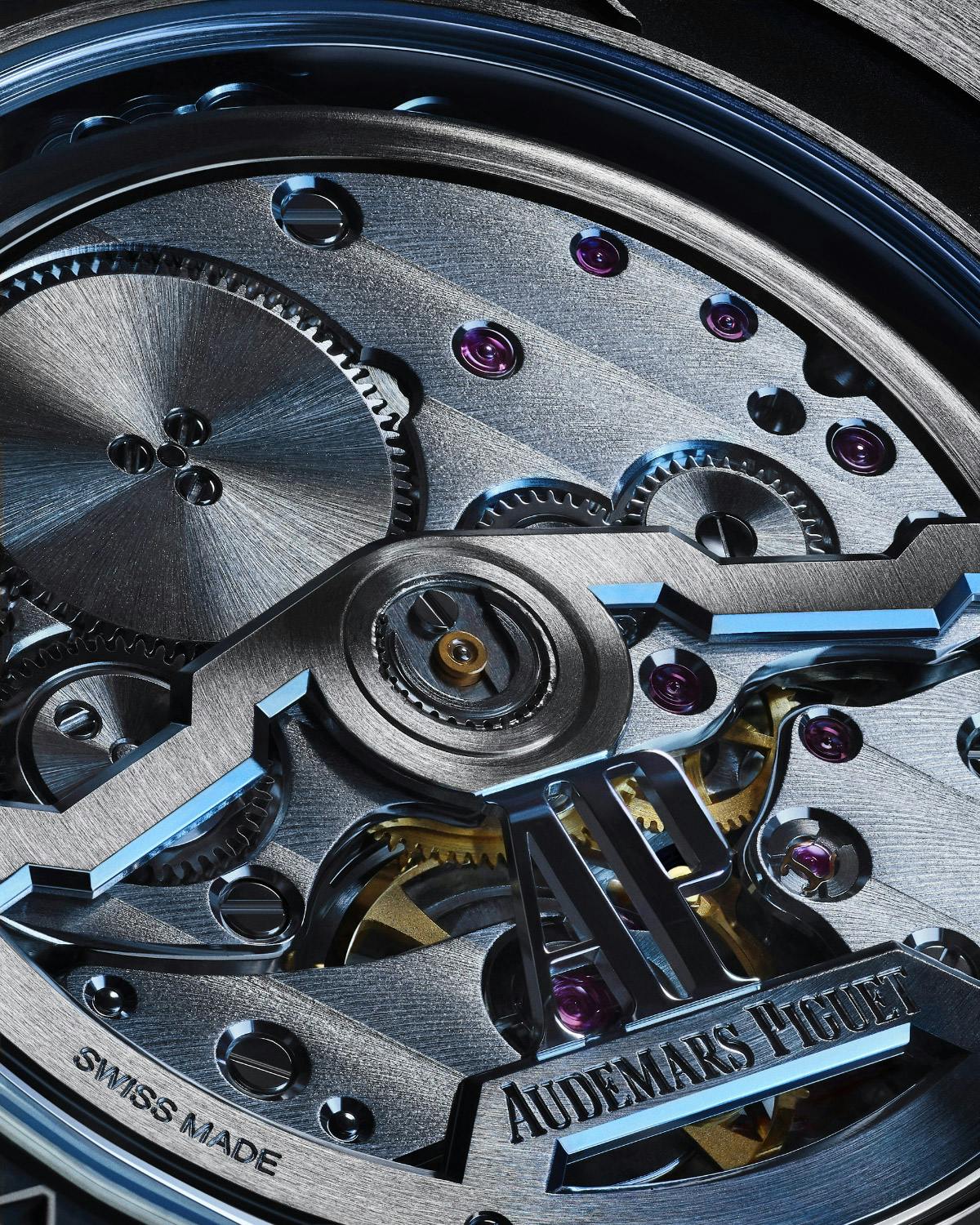 The AP watch collector Jon Gray is someone whom you can say was "chosen" by AP. Gray is a founder of the culinary collective Ghetto Gastro, which has reached world-wide success by connecting people around the world to the Carribean cuisine Gray was exposed to as a child growing up in the Bronx. Describing their mission, Gray has said in his TED talk, "We create experiences that challenge perceptions about the Bronx, the place that I call home." This involves traveling from Tokyo to Paris to Vancouver, introducing their cuisine and developing recipes for clients who range from Virgil Abloh to Martha Stewart.
He first heard about Audemars Piguet from a song by Beyoncé and Jay Z (a friend of the brand), whose rise from the streets to luxury mirrors Gray's own career success. In his TED talk, Gray said, "Out of systematic oppression, hip hop culture rose from the rubble and ashes like a phoenix." Gray also came from similar roots as Jay Z's: as a teenager, Gray dropped out of high school and began selling coke at 18. Though decades later, after attaining financial success, Gray and his collective have chosen not to "run from the ghetto," as he went on, but to "invest in the Bronx." This includes launching products, and collaborating with Italian chef Massimo Maturo in creating a "refutorio" in the Bronx: a "design-focused soup kitchen and community center."
At a pop-up dinner hosted by the Danish restaurant Noma, he met then CEO of Audemars Piguet North America and they immediately bonded over a shared love for Gray's passion, Caribbean cuisine. Since then, Gray has maintained a close relationship with Audemars Piguet. He dons a Royal Oak of his own, and when I ask him what it means to him, he says, "I've had brushes with the law and faced significant jail time, and my brother was sentenced to 18 years last year. So for me—in a deeply personal way—I'm reminded that life is complicated, and to value time when I glance at my wrist."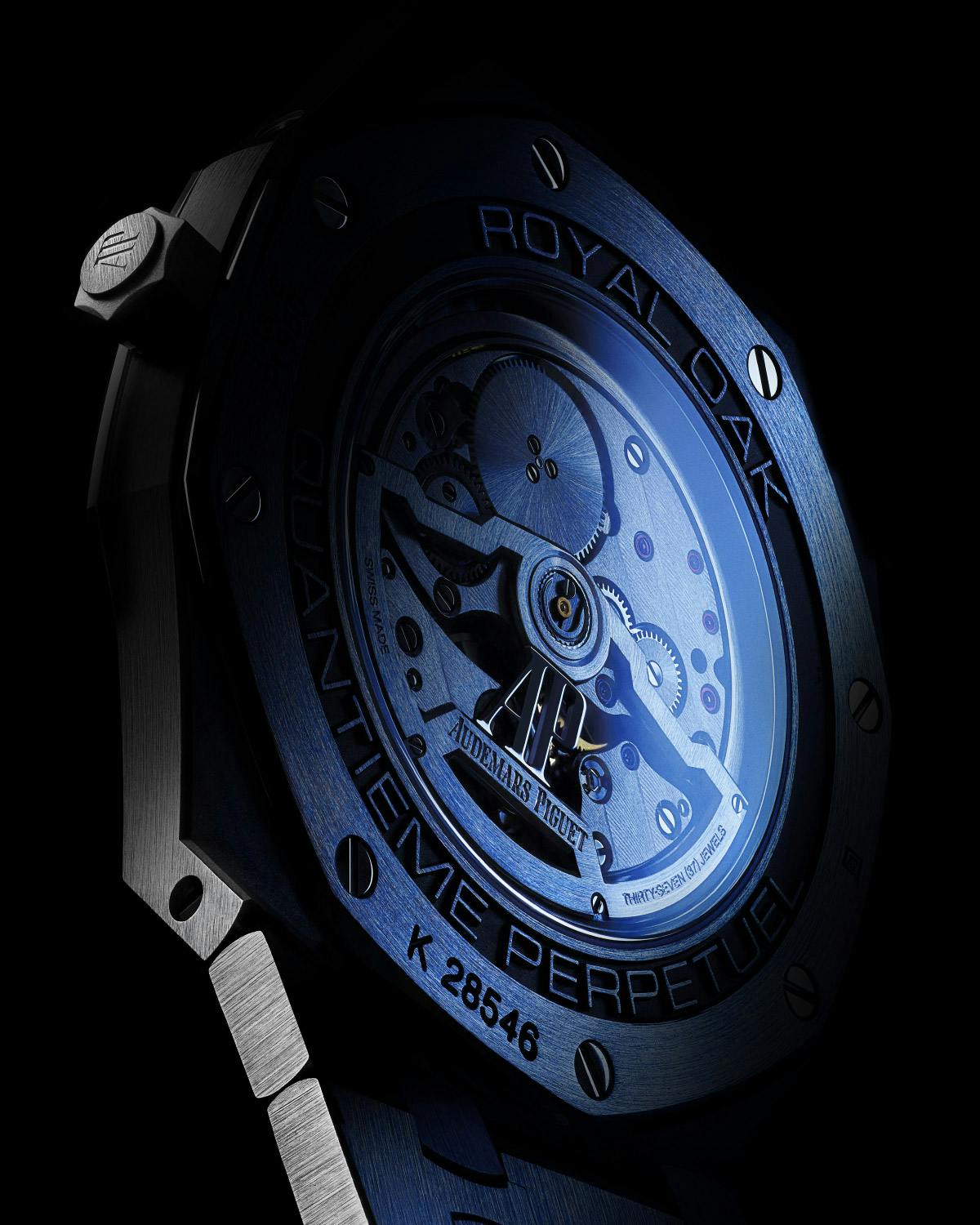 For Gray, Audemars Piguet represents excellence in craftsmanship, yes, but what makes the brand call out to him specifically is its presence and relevance to hip hop culture. "I think hip hop and Audemars Piguet work well like bread and butter," he tells me. "It's dope that it's been able to translate from Jay Z to the Migos."
Though it's important to Gray that the Royal Oak is somewhat understated—it's not supposed to be worn as a signal for wealth. Gray goes on, "I don't categorize Audemars Piguet as baroque because the real flash is inside of the watch. That humble rumble."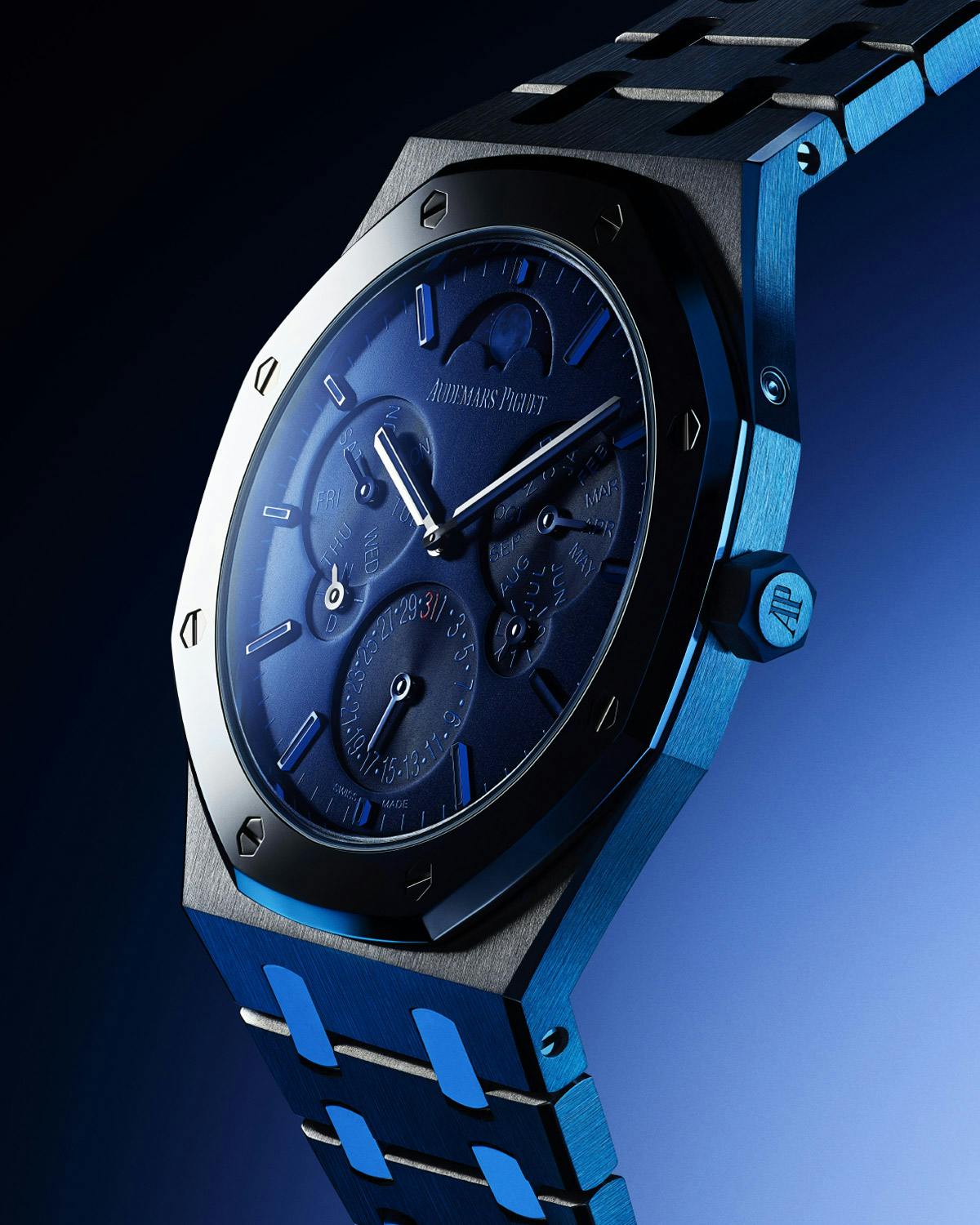 All of these minute considerations go into the lifelong practice of collecting, for anyone who's serious—or is interested in being serious—about fashion. Specifically for men, there are few everyday jewelry items to invest in outside of watches, which is a large reason why high-end watches are so coveted, almost fetishized, in menswear. On collecting watches, David Fischer says, "I personally care most about brands and watch models that are timeless and easy to wear day to day. You want a brand that delivers the most high quality product, with in-house made watch movements in a timeless design that ideally one day becomes or already is iconic."
The Audemars Piguet Royal Oak Selfwinding Perpetual Calendar Ultra-Thin is a true icon of today, and a bonafide staple of the new luxury. The Ultra-Thin is not for everyone, as there are very few people in the world who even own a Royal Oak. Though its place in the culture speaks volumes in the rich history of the communities Audemars Piguet has chosen to invest in. It's that signature mix of iconoclasm, innovation, tradition, and irreverence that makes the Royal Oak Ultra-Thin something everyone who cares about fashion should know about.
Whether the Royal Oak is the right watch for you is something only you can decide, even if now is not the time, or even ten or twenty years from now. But for the lucky few who will one day own this watch, just remember this: you know when you know.