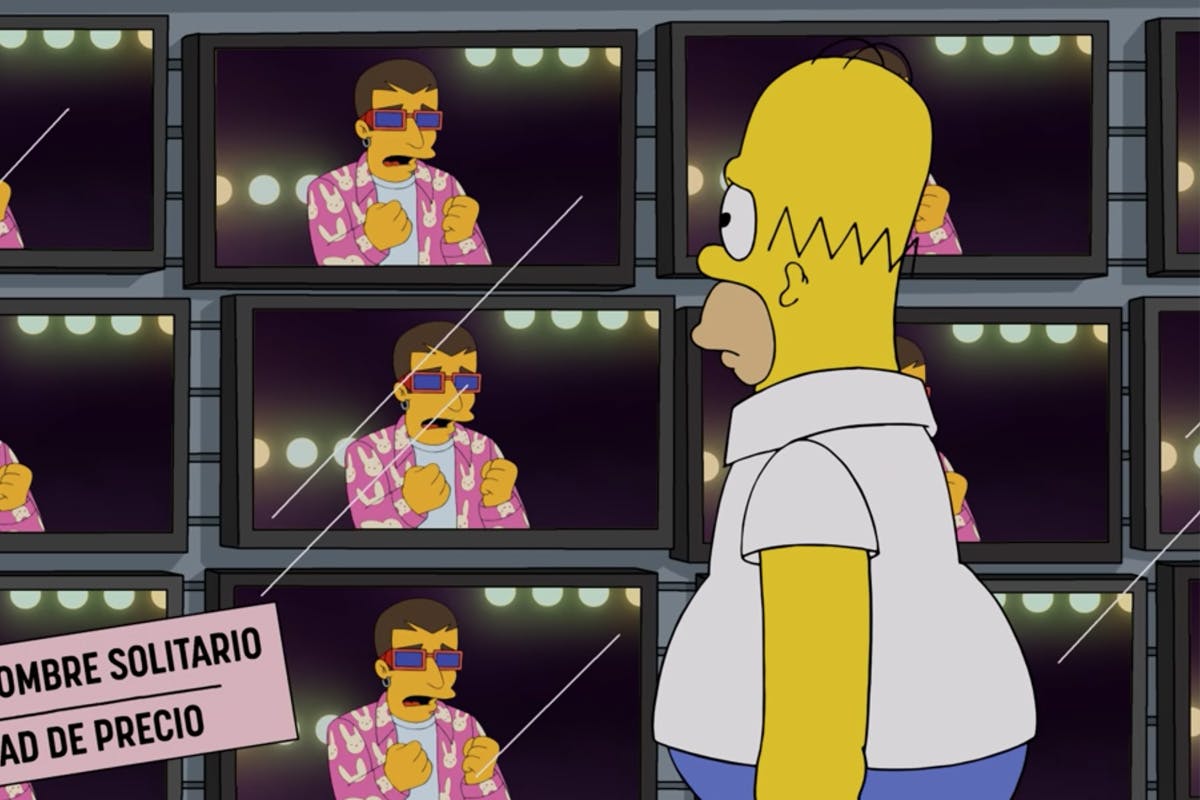 Bad Bunny enlisted 'The Simpsons' to help him with his new music video for "Te Deseo Lo Major." The music video was directed by David Silverman, who has also directed several episodes of the animated series.
In the video, Marge is seen arguing with Homer, who misses family dinner because he's obsessed with his phone. She and the children end up leaving Homer, who is pictured spending all of his time alone, visibly upset at being left. In his sorrow, Homer listens to Bad Bunny songs at a diner before going to a concert featuring the artist. There, he sees Marge and the children, whom he wins over with the help of Bad Bunny (and by giving up his phone).
"Te Deseo Lo Mejor" translates to "I wish you the best" and was featured on the Puerto Rican's third studio album El Último Tour Del Mundo. Watch the music video below.