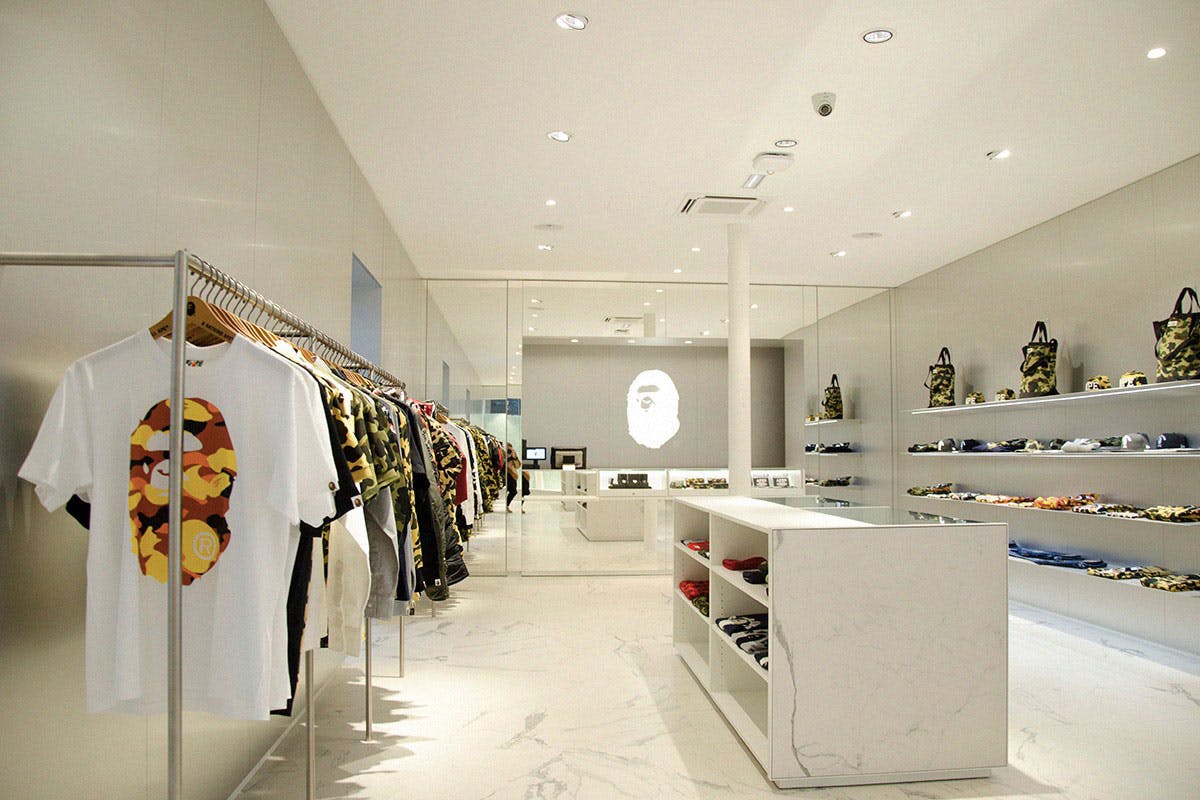 BAPE has teased a new Miami location. A Bape Store Miami page has popped up on Facebook along with a confirmation from the Japanese streetwear label that a new store in Miami's design district would be "coming soon." The location in question is known for its modern architecture, interior design stores, private galleries, and public art.
The news of the new store comes as the city prepares for Art Basel Miami this weekend. LeBron James' UNKNWN clothing boutique will officially open its Miami location this weekend, too. BAPE, Just Don and Chinatown Market and a host of other brands have created a series of exclusive products that will drop every day throughout the opening weekend.
Since its acquisition by Hong Kong fashion conglomerate I.T in 2o10, BAPE has grown its locations outside of Japan, opening stores in London, Paris, New York, and beyond. Stay tuned for the opening date and exact location of the Miami storefront.