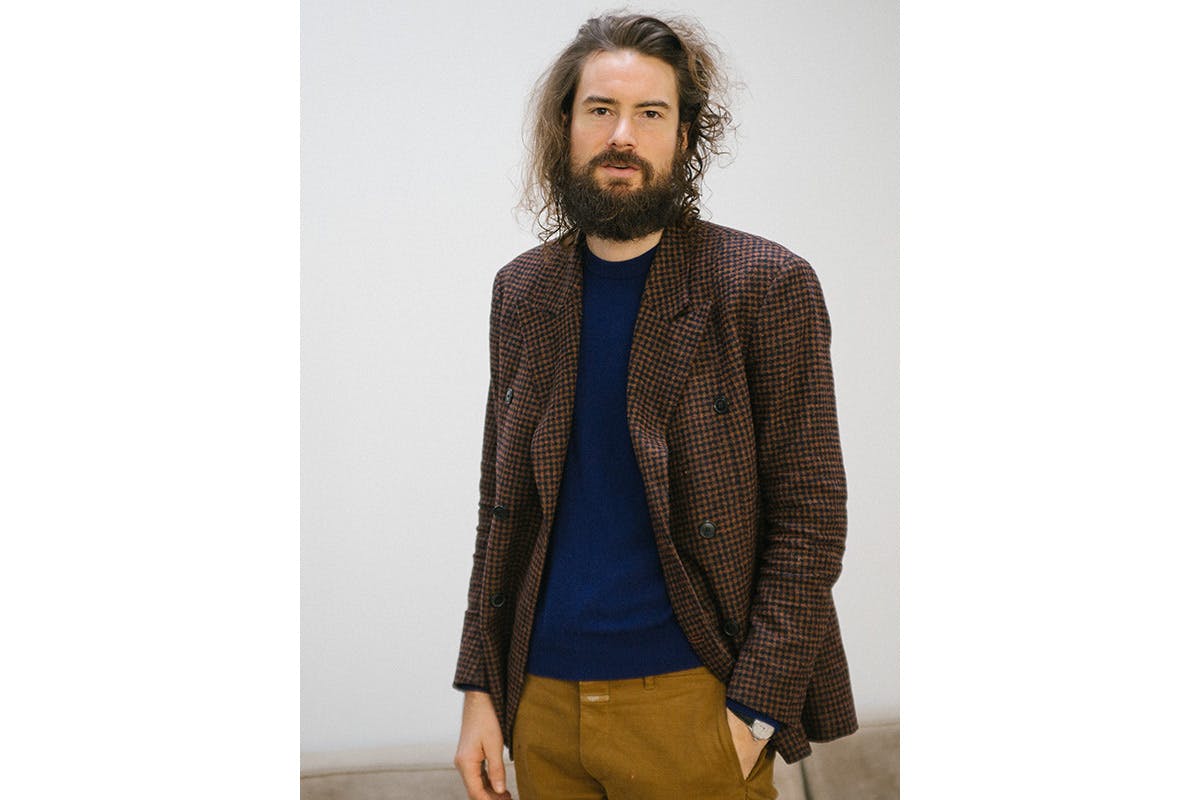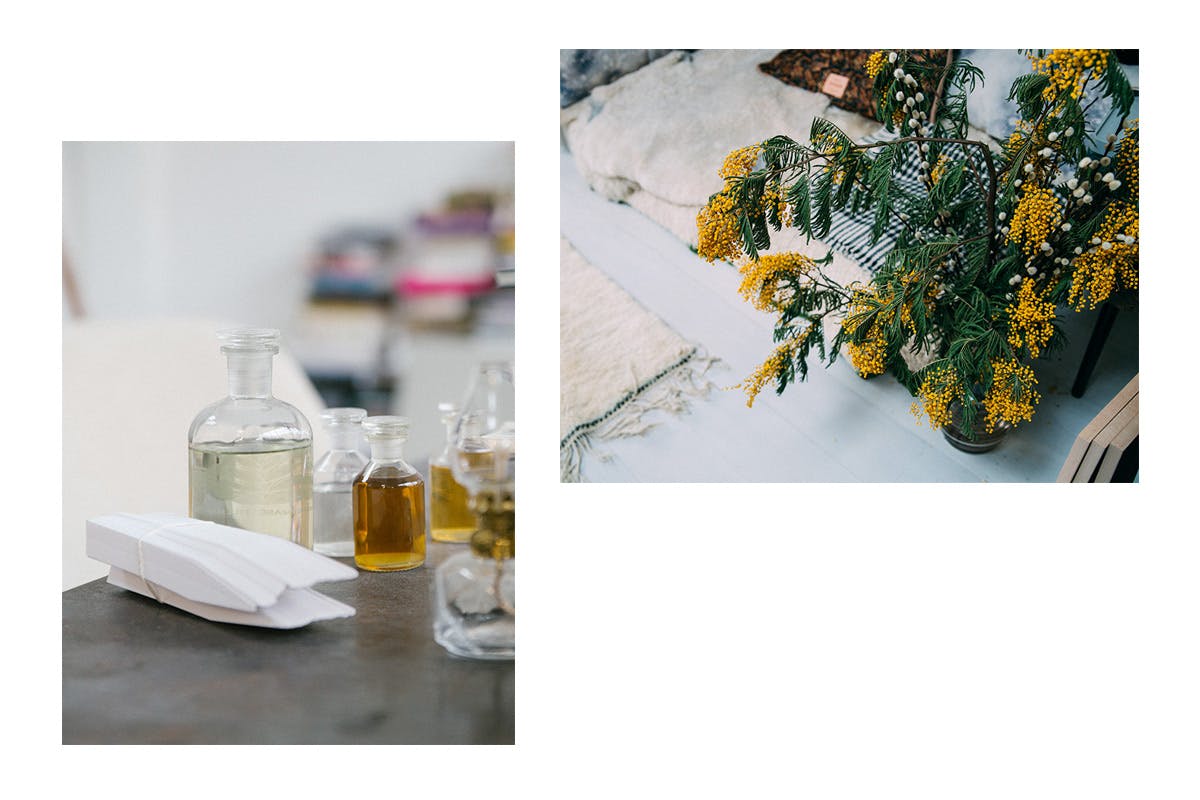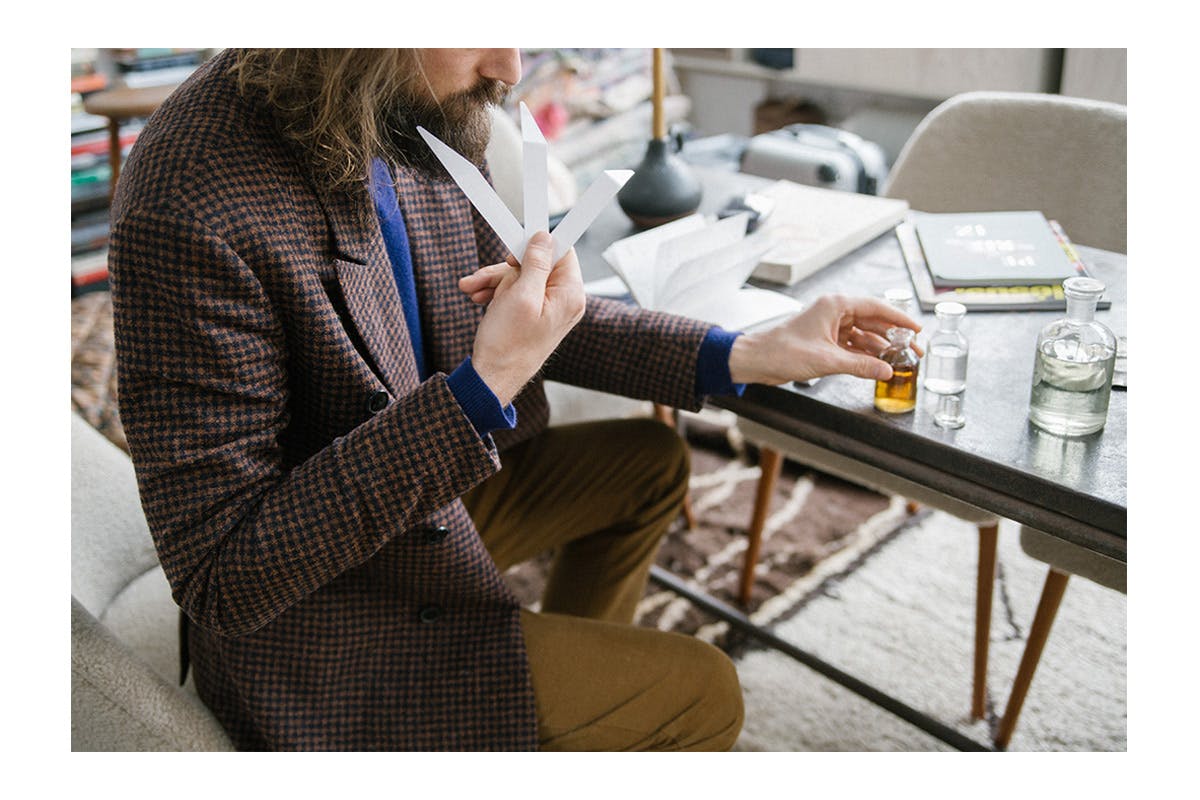 Chinos are a contemporary fashion icon and a wardrobe staple: in our latest editorial project, we celebrate the popular pants and their supreme diversity with heritage brand Closed. Together we selected five avant-garde fashion experts to style its expertly designed fits and share their fashion insights.
Closed was launched by three friends in 1978; they'd met while studying business in London and their continued friendship means the brand runs like a family business. Of course, the family has grown drastically since and today includes over 300 people spread across 12 countries worldwide. Having always focused on timeless design and premium materials, it's no wonder the brand really shines when designing essentials like chinos.
Milan-based fashion designer and stylist Emil Rebek was first to style the classic cuts. Next, we spent some time with Parisian perfume designer Barnabé Fillion whose official title is le nez (the nose). Fillion trained in the art of perfumery having discovered a passion for blending fragrances while studying botany. After years spent sharpening his sense of smell, he now designs perfumes as part of large projects with fragrance being an important part of the narrative. We talked to him about his unique profession, personal style and the power of perfume following our latest Closed shoot. Read the full interview below and check out the shoot spread throughout.
Explain who you are and what you do?
I am a nose, a perfume designer. My work revolves around the making of perfumes and spirits that I apply to various projects. I'm constantly researching new scent design methods and forms to push the limits of perfumery. I focus on craft-oriented processes where the perfume making is based on several perfume traditions, what is most important is maintaining the complexity and pure essence of the "materia prima."
My passion is to create olfactory designs and sculptures, using technical perfumery tools to translate very distinct memories and intuitions.
Tell us how you fell in love with perfumery and grew as a designer?
Everything started with an interest in creating home-made remedies and craft based drinks. I spent some time studying photography and collaborating closely with various fashion houses but my fascination for mixing and blending continued. In 2004, when I started studying botany and phytotherapy, I had the opportunity to be formally trained by a perfume specialist who helped me unlock some of the keys to olfactory design. From then on it was work, work, work —memorising scents and organizing them in my mind as an infinite narrative which is the story I share now through perfumes.
A smell's influence on people is very primal, how do you continue to innovate in perfumery without losing touch with those primal instincts?
You're right; perfumes can definitely connect with our most primal self, and this is fascinating, but I wouldn't say it is the part that interests me the most. I play with it and hope to transcend it however I am more inclined to celebrate the development of olfactory senses. I want to make it a more intellectual and personal process that goes beyond the cultural decadence of today's most successful mainstream perfumes.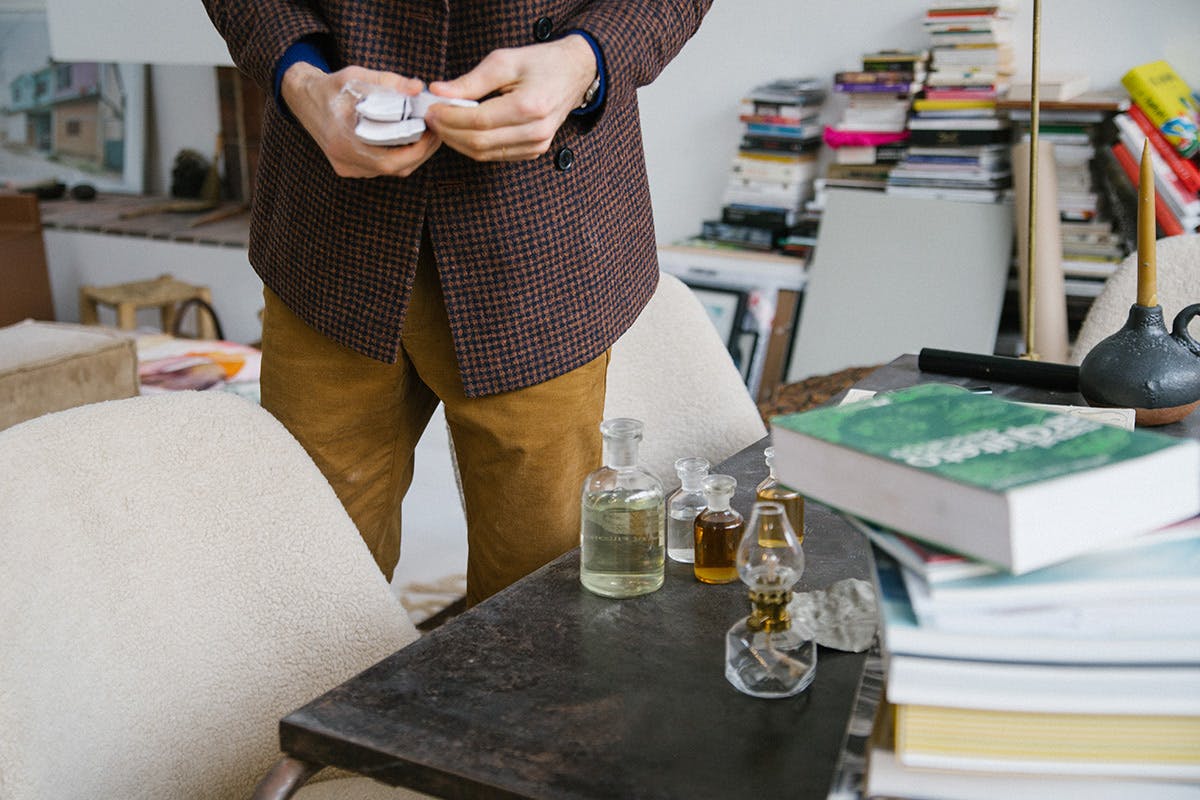 Scents and memories are so closely connected, how do you translate memories into fragrances?
By observing the sensations experienced in certain memories, writing the story of the memory's sensations and interpreting them through scents. A light or a color, for example, becomes a smell. I work a lot with visual memories to create perfume's textures.
Explain how you bring other senses into your craft? For example, do you visualize scents or can you bottle beautiful music in perfume form?
Music is very interesting to research in relation to scents; we use many words from music vocabulary to describe perfumes. I like imagining an ingredient is a musical key and from there looking for the higher key or octave.
How can an untrained person begin to match fragrance to suit a particular environment, mood or outfit?
Everyone should take their time when discovering new scents and really pay attention. Being alone when doing this is crucial, otherwise outside influences twist our intuitions. Perfumes are very personal. It is more interesting to see it as an extension of oneself, rather than as a seduction tool. You can tell a story with your perfume so that sometimes there is no need to speak.
Talk us through how you styled the chinos, what you wore with them and why?
I'm wearing a beautiful brown and black crossed check pattern jacket, brown, almost mustard chinos and a large wool pullover to keep me feeling cozy.
Why are chinos a modern menswear essential? What other menswear items can you not live without?
Chinos go with everything; they are chic, casual pants. I also love great knitwear and it is my favorite for capturing perfume.
With fashion moving so quickly and being so cheap and readily available, why should today's consumers be interested in brands focusing on quality like Closed?
I think it comes with maturity; you start to understand the superficiality of trends and prefer sticking to essentials which fit your taste and are of the best quality. Closed is a great example of this. With simple, straight lines and good quality fabrics, Closed items are something you will be able to wear for a long time, without them getting damaged or going out of style.
Shop Closed's chinos and all collections now via the link below and then read our interview with Hirofumi Kurino on United Arrows' collaboration with Closed.