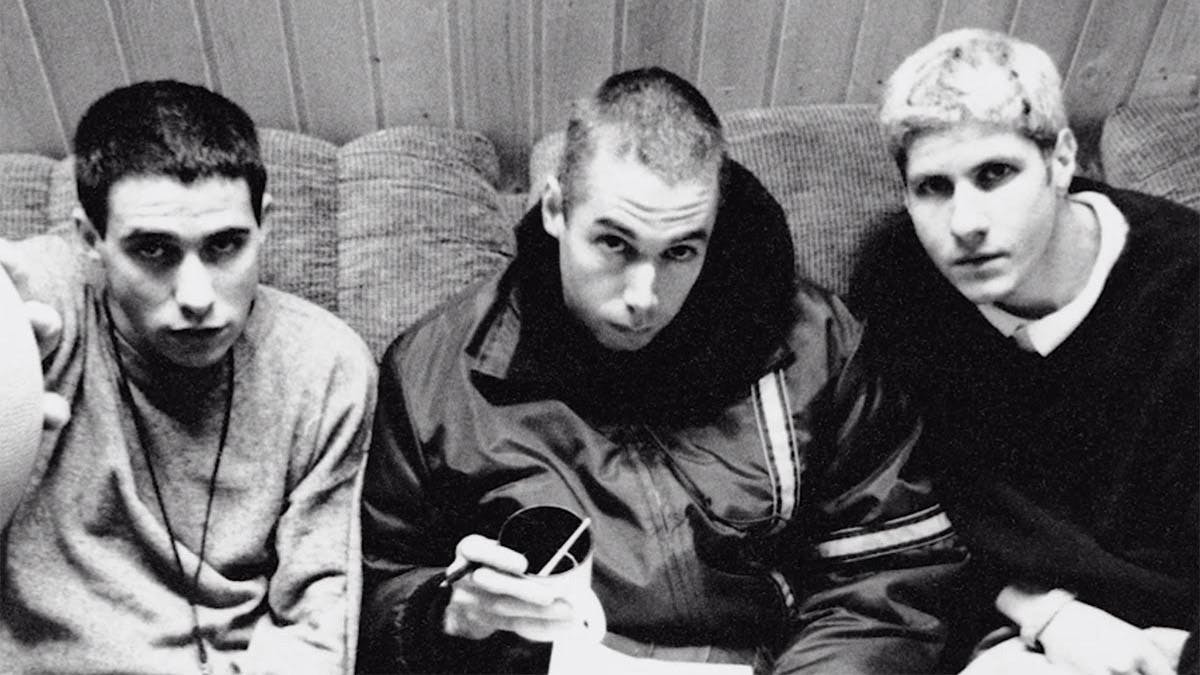 The Beastie Boys and filmmaker Spike Jonze are reuniting once again. The longtime collaborators are preparing to release a new photobook titled, Beastie Boys.
The book, which is due to release March 17 via Rizzoli for $55, will feature candid shots, spanning their collaborative career. The forthcoming publication will include photographs of the band taken by Jonze "from throughout their career, from the music video shoot for "Sabotage"—Jonze's first video for the band—to the cover shoot for their 1999 greatest hits album The Sounds of Science."
Spike Jonze is arguably responsible for some of the most iconic images of the band. This latest document offers never-before-seen moments; "the emphasis is on the candid, the unexpected, the behind-the-scenes, and the real."
Jonze has also contributed an afterword and both Mike D and Ad-Rock have contributed text.
Last year, the Her director delivered an off-beat live stage show about the history of the band. The almost four-hour-long stage show was based around the 2018 Beastie Boys Book.