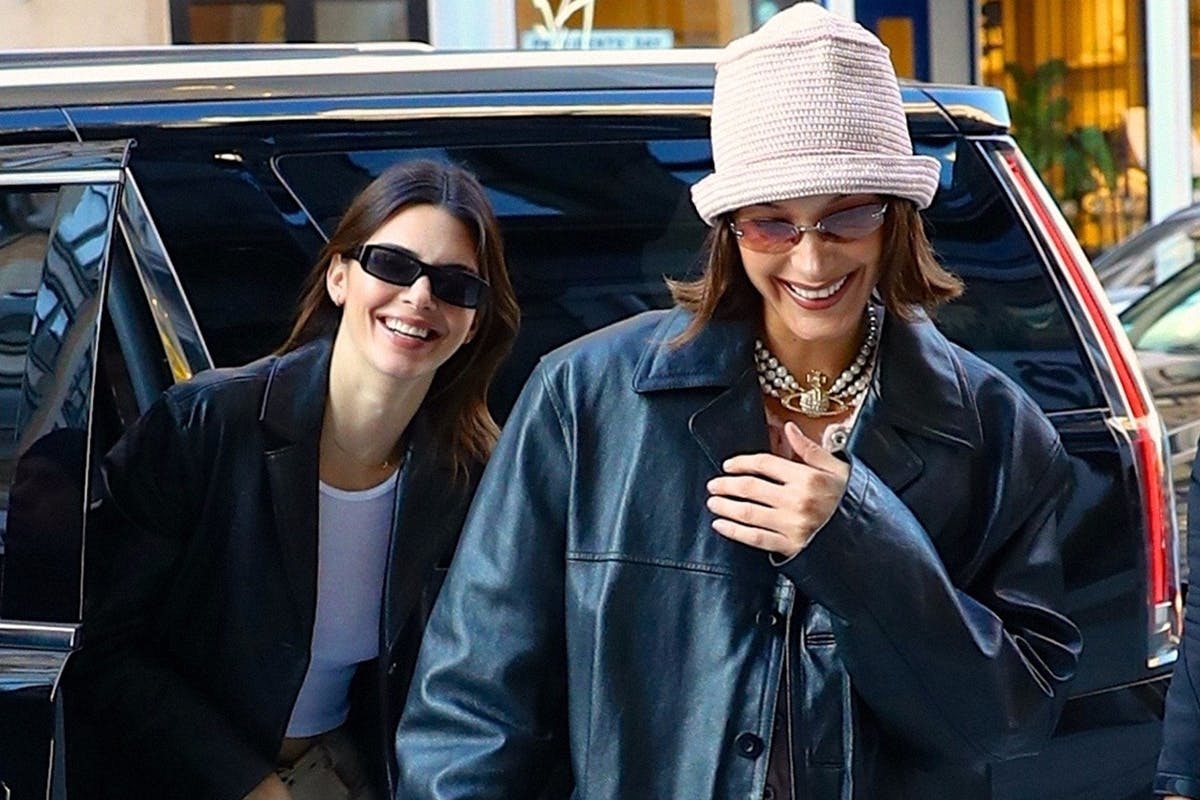 One day, we'll show off fits in real life again, even if it takes a little re-learning along the way. The Highsnobiety Summer Style Guide is here to help, ensuring that lightweight pieces still result in heavyweight looks
You know how the story goes. We got put under government-sanctioned lockdowns and became obsessed with the art of crochet. But this obsession with all things knit is spilling out of quarantined homes and into actual, real-world style. JW Anderson dropped a crochet pattern for his worn-by-Harry-Styles cardi. There are Valentino crochet sneakers. And this summer, crochet hats look set to make the bucket hat an endangered species. Nothing is safe, and we kind of love it.
No new thing happens without some sort of celebrity endorsement, and crochet hats have been blessed by the love of some of the world's biggest names. Bella Hadid declared knit headwear perfect for summer in a beach-taken IG post earlier this month, wearing a hat by the queen of crochet, and impossibly hard to cop, Memorial Day.
It's gone presidential, too. Ella Emhoff, step-daughter of Vice President Kamala Harris, recently showed off a crochet hat, bag, and bra trio on her IG. The model also collaborated with downtown NYC favorite and CFDA/ Vogue Fashion Fund Prize finalist Batsheva, on a limited-edition bag and crochet top release. Perhaps a collab crochet hat is on the way?
As Bella and Ella prove, knits shouldn't be the reserve of fall and winter alone. Just like the standard bucket hat, crochet hats provide ample shielding from the sun. There are added benefits to crochet hats, too. When temperatures dip on a summer's evening, pulling this plush headwear down over the ears will provide some snugness that canvas just can't.
The burgeoning presence of crochet hats in new collections from an ever-diverse list of labels is the result of a perfect storm. As well as the backing of famous faces, we're all sick to death of actually doing it yourself when it comes to DIY.
Scroll for 10 of the summer's best crochet hats.
Marc Jacobs Physcahdelic Knit Hat
Marc Jacob's recently launched Heaven, a new line of clothing with a campaign featuring Iris Law, Vegyn, and more. From the genderless capsule comes this lightweight knit hat in psychedelic colors. A summer of love is (hopefully) on the horizon.
Stüssy Knit Bucket Hat
Stüssy serves up a hand-knit hat that says "I only had one color of yarn at home." One for the purists.
Story MFG Snail Power Hat
If you've ever actually knitted yourself, you'll appreciate its slow-down effect. Along that same tranquil line, comes this handmade crochet snail hat from self-proclaimed slow brand Story MFG. From the brand's latest collection, this piece gets its earthy tones from non-toxic hand-dyed yarn. A crochet hat you can feel good about while you look it.
Urban Outfitters Bondi Hat
And on the other end of the monochrome spectrum to the Stüssy bucket above, this crochet hat looks perfect for a beach holiday in Greece. Or a staycation in your backyard. We'll see.
Nicholas Daley Hand Crochet Bucket Hat
Some crochet hats come weightier than others, like this one from London-based Nicholas Daley. The designer is known for bringing his dual-ethnic Scottish-Jamaican roots into his design vision, starting his label to spark conversations around multiculturalism in Britain.
Prada Crochet Logo Hat
You know the look is getting out of hand when even Prada gets involved. Giving its sacred logo plaque hat the crochet treatment and turning out a luxe white option that is absolutely perfect for summer, this one is knitting 2.0.
Amiri Crochet Bucket Hat
If you're not into how the loose build of a crochet hat makes them sit on the head, then Amiri might be able to help. The LA label has added a wired brim to this one, achieving a shape seldom seen in the crochet game.
Engineered Garments Dome Hat
Now a staple piece in the Engineered Garments catalog, this iteration of its dome hat comes from a collection that draws inspiration from jazz and the style of its most iconic musicians, of which statement headwear often played a key role.
Supreme Crusher Crochet Hat
I told you. From Prada to Supreme, the hold of the crochet hat is far-reaching. The "Crusher" crochet hat was part of the brand's FW20 mainline collection and is further evidence that this headwear is going nowhere. It's a good time to invest.
Want to keep browsing? Head to the Highsnobiety Shop for more products that we love. Highsnobiety has affiliate marketing partnerships, which means we may receive a commission from your purchase.