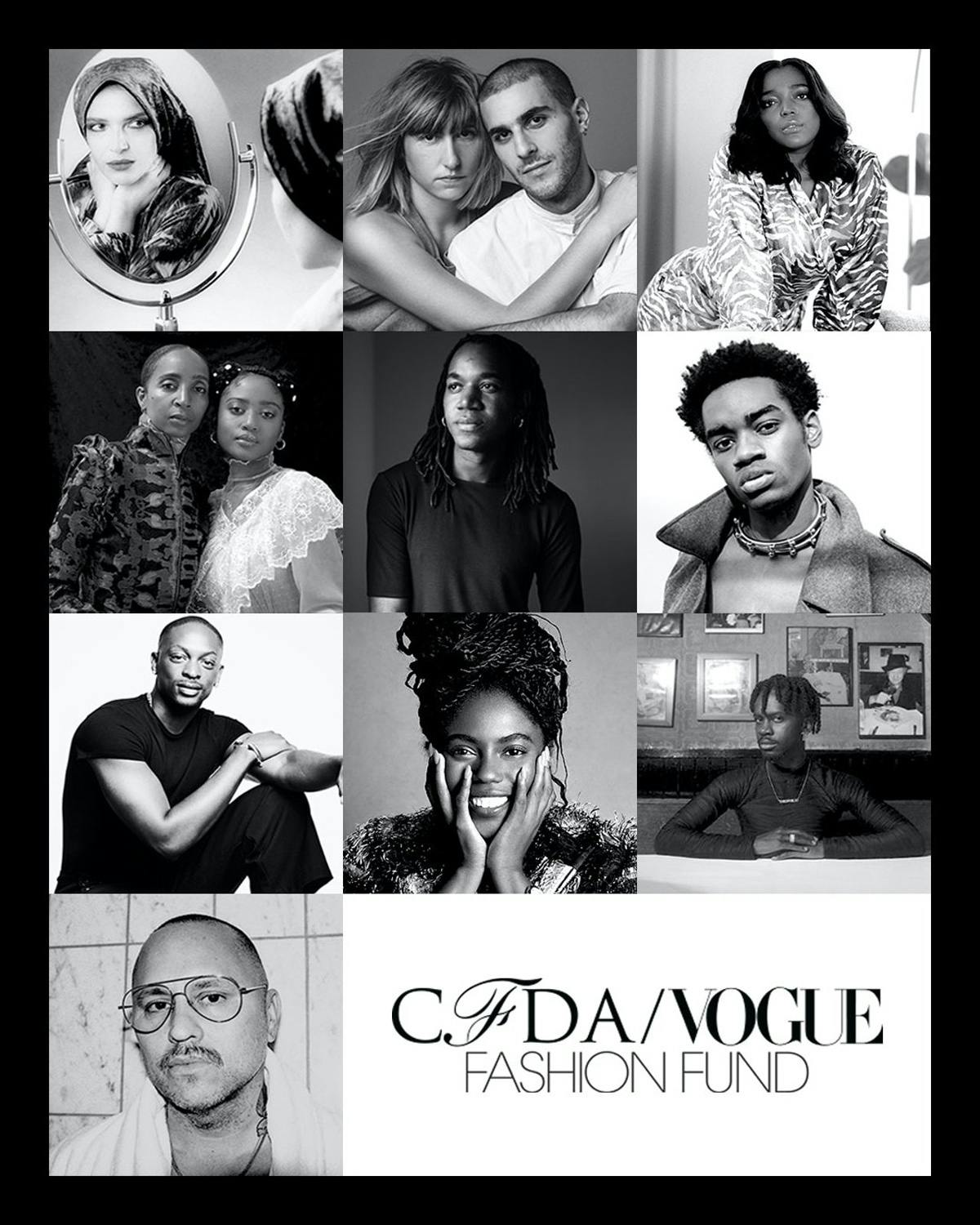 In past years, rising stars such as Pyer Moss and Christopher John Rogers collected $400,000 in grant money when they took out the CFDA/ Vogue Fashion Fund Prize. This year, however, all 10 designers will receive a grant.
CFDA chairman Tom Ford explained "This year's talented group of Fashion Fund finalists is facing an industry in the process of reinvention and transformation. The program's new format aims to help the designers better navigate and thrive in fashion's future." Along with funds, each finalist will also receive a personal mentorship with industry leaders based on "designated areas of need."
"After an incredibly challenging time for all of us in fashion, especially here in New York, we're thrilled that this year we are able to support all of our finalists," said Anna Wintour, global editorial director of Vogue and chief content officer of Condé Nast. "It's not only a vote of confidence in their talents, but in a brighter future for American fashion."
Scroll down to learn about this year's finalists.
Eckhaus Latta
Mike Eckhaus and Zoe Latta of Eckhaus Latta were among the first fashion labels to adapt to the changing environment and pivot their strategy during covid. The NYC-based label quickly tapped into their loyal downtown following of fans and friends to create their own content for their digital channels.  The label is known for its unconventional approach – championing gender-fluid designs, and offering garments that are defined by the wearer.
Batsheva
Lawyer-turned-designer Batsheva Hay started off designing clothes for herself – now her Victorian-Amish-Hasidic-style "house dresses" are worn by the likes Erykah Badu, Cindy Sherman, and Courtney Love.
Hanifa
Anifa Mvuemba is another designer who found a creative way to respond to the pandemic. She used 3-D animation to present a groundbreaking digital fashion "Pink Label Congo" show via Instagram Live. The largely self-taught designer is a favorite of Beyoncé's, Zendaya, and Tracee Ellis Ross.
House of Aama
House of Aama is a culturally inspired lifestyle brand rooted in the ethos of the African continent and diaspora. Beginning as an upcycling Etsy shop by a then-teenage Akua Shabaka and her mother Rebecca Henry, the Black-owned fashion label's latest offerings cater to "various skin tones that exist within Blackness."
Kenneth Nicholson 
Kenneth Nicholson is broadening the narrative of American menswear. After completing fashion studies at the Academy of Art in San Francisco, Nicholson enlisted in the United States Navy where he took notice of military dress. While he's made a name for himself by incorporating flowing silhouettes and decadent fabrics into menswear, he is opening up his label by incorporating female tailoring.
KHIRY 
KHIRY is a luxury brand inspired by the African Diaspora. With a focus on bold femininity and a goal of identifying and celebrating a global African aesthetic, KHIRY embodies strength, femininity, power, and romance. Jameel Mohammed founded the company in 2016 as a student at the University of Pennsylvania, with a Kickstarter campaign that raised $25,000 in less than a month.
Laquan Smith
Queens native Laquan Smith started his brand at the age of 21 after spending his youth learning from his grandmother who instilled a passion and skill for sewing and pattern making. His distinctive work has caught the attention of Beyoncé, Rihanna, Lady Gaga, and Kim Kardashian, all of whom were early supporters of the gifted designer.
Abrima Erwiah of Studio One Eighty Nine
Abrima Erwiah has more than 16 years of fashion and luxury experience. She is a former global marketing and communications executive for Bottega Veneta, a luxury-goods company under Kering (former Gucci Group/PPR) Group where she stayed for nearly a decade.
Edvin Thompson of Theophilio
Edvin Thompson's conceptual clothing brand Theophilio combines nostalgia from his youth in Jamaica with New York city's progressive culture; it is "a wearable biography." Thompson has been dropping a collection every September/October for the past four years with an aim to put Jamaica on the map.
Willy Chavarria 
Willy Chavarria's avante-garde approach to streetwear coupled with his socially-minded views has earned the designer a special place in fashion. The conceptual label is Chavarria's way to use fashion as both a political and creative outlet — the clothes are meant to be empowering and expressive in their approach to silhouette and fabrication.