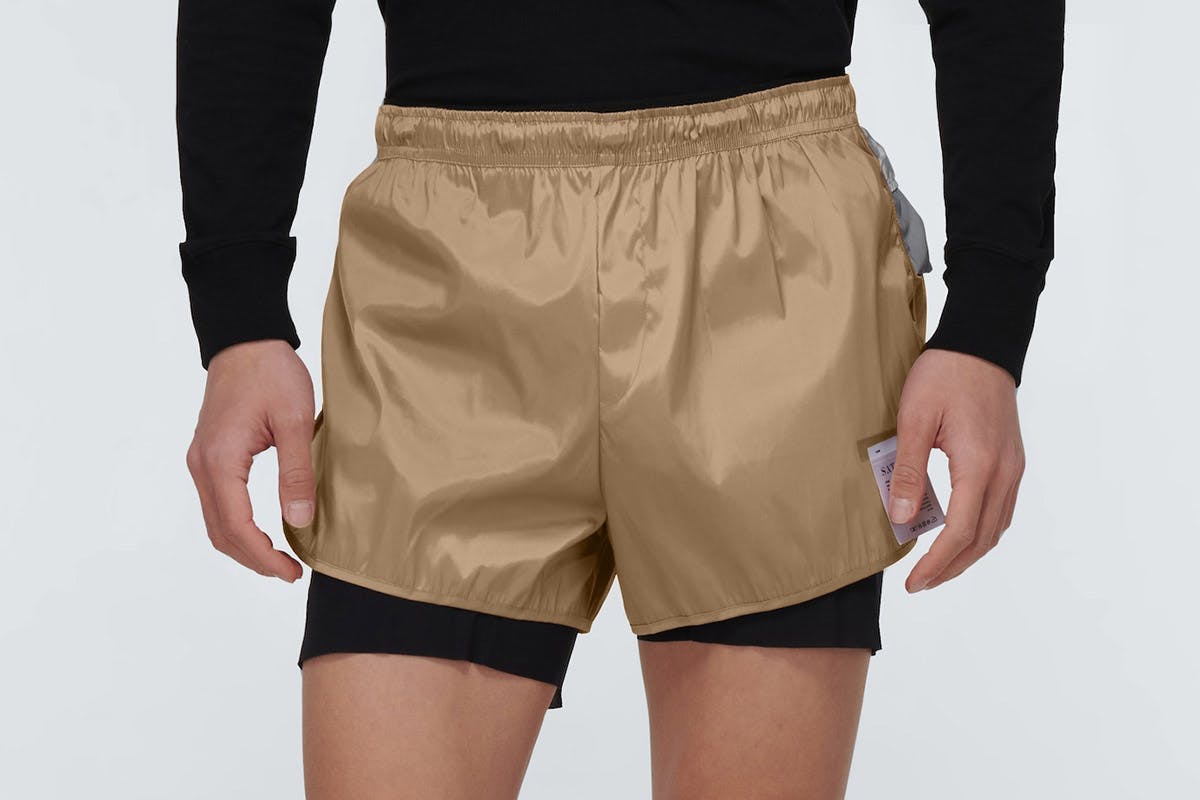 2020 birthed a new era of running as it became one of the only reasons to actually get out of the house. Luckily, with the arrival of the new year, this runnaissance has certainly not slowed down. Take it from us, though, you won't go breaking any personal bests in sweatpants and Air Max. Instead, the technically accomplished latest designs of sports giants and running specialists win out, and here we've narrowed down the very best pairs to get ahead of the race.
For enhanced support, the best men's running shorts come with either a mesh lining that prevents chafing, or an inner, form-fitting compression layer. The latter comes with the added benefit of improving circulation while you pound the pavement, and is favored by the pros for its extra level of compactness and aerodynamic ability.
But when it comes down to it, whichever you prefer is down to personal preference – as is your shorts' length. Running shorts tend to show off a lot more thigh than you'll be used to. Interestingly, after ancient Olympians bucked up their ideas and quit letting it all hang out, shorts cuts tended to be much longer than we see today. Unlike basketball shorts, however, which took the opposite route, inches kept disappearing over time, for the simple reason that longer shorts get in the way.
In our selection, you'll peep some of the sportswear brands that have been first past the post in this area for some time now, including New Balance and adidas. Alternatively, for those looking to spend an extra buck on the most technically on-point designs, shorts by Parisian label Satisfy and SOAR are sure to be the envy of all your opponents.
Keep scrolling to shop the best lightweight men's running shorts
Satisfy Trail Long Distance 3" Running Shorts
Parisian running label Satisfy has brought a raw, style-centric edge to the world of performance sportswear in recent seasons and this pair of 3" runners is concrete proof. The moonlight colorway is made of phosphorescent fabric with reflective accents for when you're running in the dark.
New Balance Fast Flight 2-in-1 7 Inch Short
Spandex shorts form the basis of New Balance's Fast Flight Shorts which are cut from New Balance's proprietary NB Dry fabric which brings moisture-wicking goodness to an all-black smash in the running arena.
adidas Run It Shorts
Made with proprietary AEROREADY tech that wicks sweat, adidas' breathable Run It Shorts are the no-fuss, lightweight components you need in your running kit. Branding is kept to a minimum with a reflective Three-Stripes hit to the hem.
ASICS Future Camo Shorts
ASICS is a perpetual leader of the pack when it comes to performance. With style in mind, ASICS opts for a future camo pattern to give your running ensemble a visual punch. Expert detailing like slits to the hems offer a smooth run every time.
SOAR Taupe Reflective Elite Race 4.0 Shorts
SOAR is a component in the prevalent group of rising stars in running gear. An eye for contemporary style exists alongside an exacting eye for detail and performance credentials This pair features a short leg, reflective logos, and taped zips for an all-conditions approach.
Thom Browne Flyweight Tech 4-Bar Running Shorts
Yes, Thom Browne does running gear, too. A technical satin construction leaves all detailing to a small tricolor stripe to the reverse of the waistband that brands the pair as certified luxury workout wear.
UNIQLO Dry-Ex Ultra Stretch Active Shorts
A single, lightweight layer of UNIQLO's DRY-EX fabric is all that's needed here. The simplicity of the Ultra Stretch Active Shorts is where their beauty lies. Completely devoid of branding or detailing, this pair is as clean as running shorts come.
On Panelled Running Shorts
Swiss running powerhouse On can do no wrong right now thanks to its technical perfection. This pair of paneled running shorts offers an ergonomic construction to ensure that you feel unencumbered when you're pounding the pavement.
Lululemon Vital Drive 10" Shorts
If we're talking unencumbered then it doesn't get any better than a pair of tighties. Lululemon offers up a good place to start with the Vital Drive Shorts.
JACQUES Compression Performance Shorts
Bonded seams and four-way stretch fabric give JACQUES' Compression Shorts serious comfort value as well as odor-resistance and heat-control. That's just about everything you could want from your running shorts.
District Vision Simon Shorts
While some runners swear by a liner layer, others like to feel it all. For the purists, this pair of Simon Shorts by District Vision gets full marks.
Nike Flex Stride
Two-in-one shorts are the way to go if you're planning on ignoring the weather. Complete with a skin-tight, thermal base layer, Nike's Flex Stride Shorts offer sweat-wicking and insulation when you need it.
To stay up to date with more Shopping content from Highsnobiety, follow @Highsnobietyshopping on Instagram and @Highsnobdrops on Twitter.
Our designated shopping section features products that we love and want to share with you. Highsnobiety has affiliate marketing partnerships, which means we may receive a commission from your purchase.