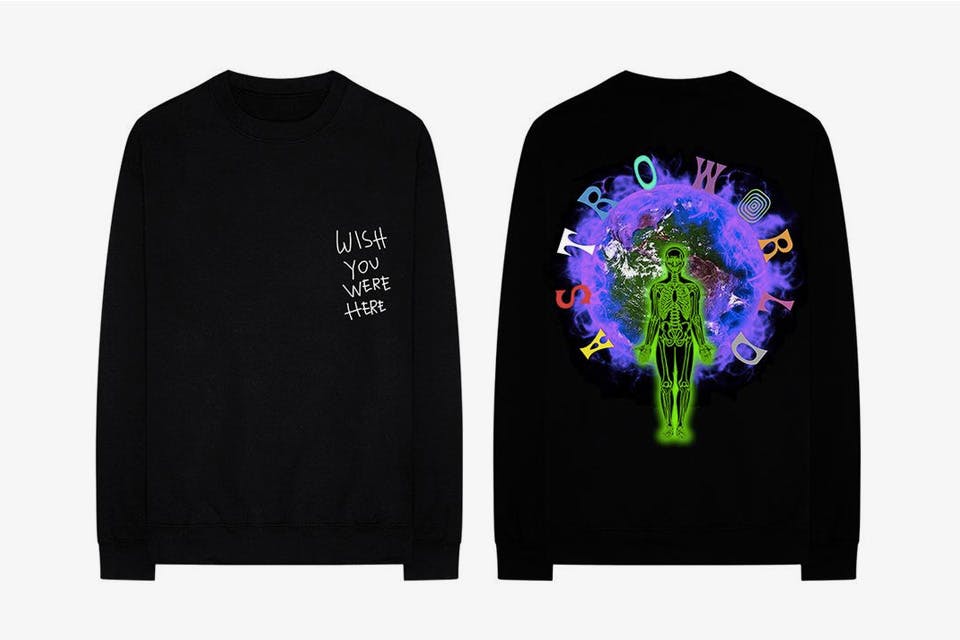 In terms of rap and hip-hop merch collections, the last eight months have been good to us. With new album releases, tours, and more G.O.O.D. Music than you can shake a YEEZY at, it can be hard to know which artist to fling your hard-earned bread at.
To make the decision a little easier, we've ranked all the major hip-hop merch from 2018 in one place, with our favorite drop at the bottom. None of this is a comment on an artist's musical output, so dont @ us about that — this is all about who has the dopest gear. Disagree with us on that? Sound off in the comments.
10. A$AP Ferg
Tour: "Mad Man"
Editor's Notes: To coincide with his "Mad Man Tour" in March, A$AP Ferg partnered with Sony Music merch company The Thread Shop to unleash a selection of goods that carried a skater aesthetic. The offering was small but bold enough: white with purple and yellow graphics, and a cropped black hoodie.
9. Teyana Taylor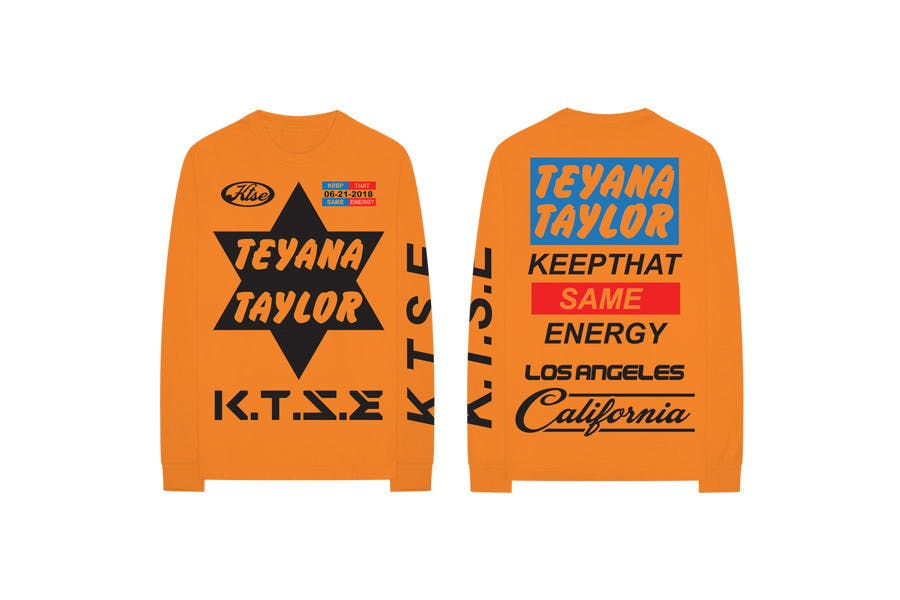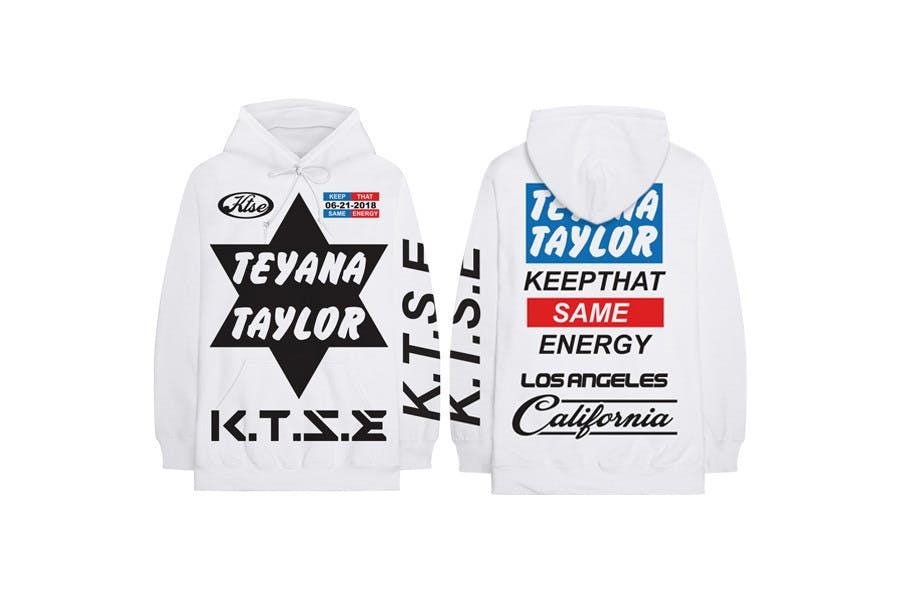 Album: K.T.S.E.
Editor's Notes: Bright AF is one way to describe Teyana Taylor's merch line, which dropped to coincide with her G.O.O.D. Music album K.T.S.E. Unmissable would be another. The long-sleeve tees and hoodies arrived in blinding colorways and are stacked with graphics that lend a skater-meets-race car driver vibe that we're more than here for.
8. Pusha-T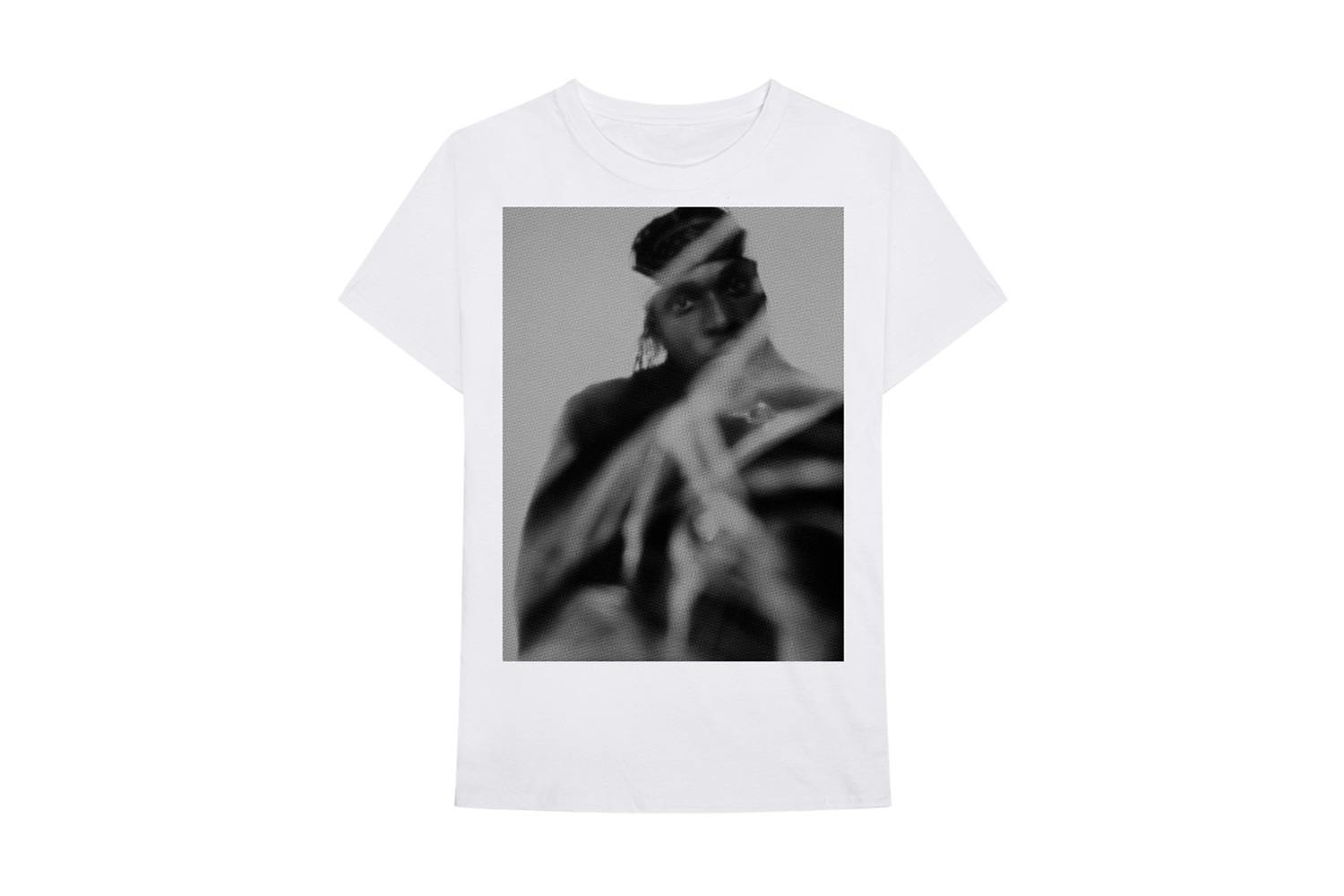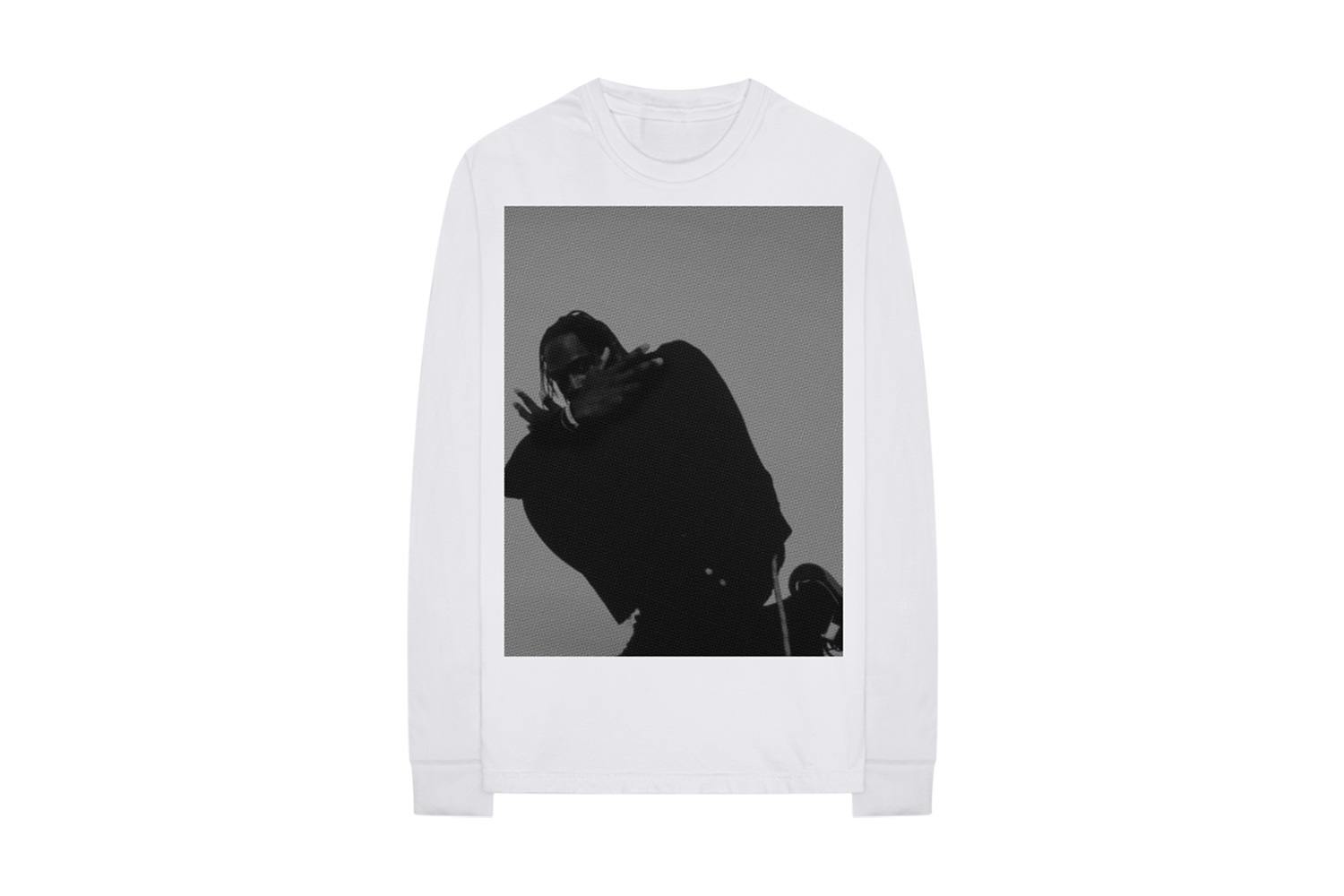 Album: DAYTONA
Editor's Notes: Another of the many G.O.O.D. Music albums to feature on this list of best rap merch of 2018, Pusha-T's DAYTONA garb was perhaps the most muted of the bunch — color-wise, at least — but that's in no way a bad thing. The pieces either featured huge black-and-white photographs of the artist or phrases such as "THE ONLY RAPPER SOLD MORE DOPE THAN ME IS EAZY-E."
7. Drake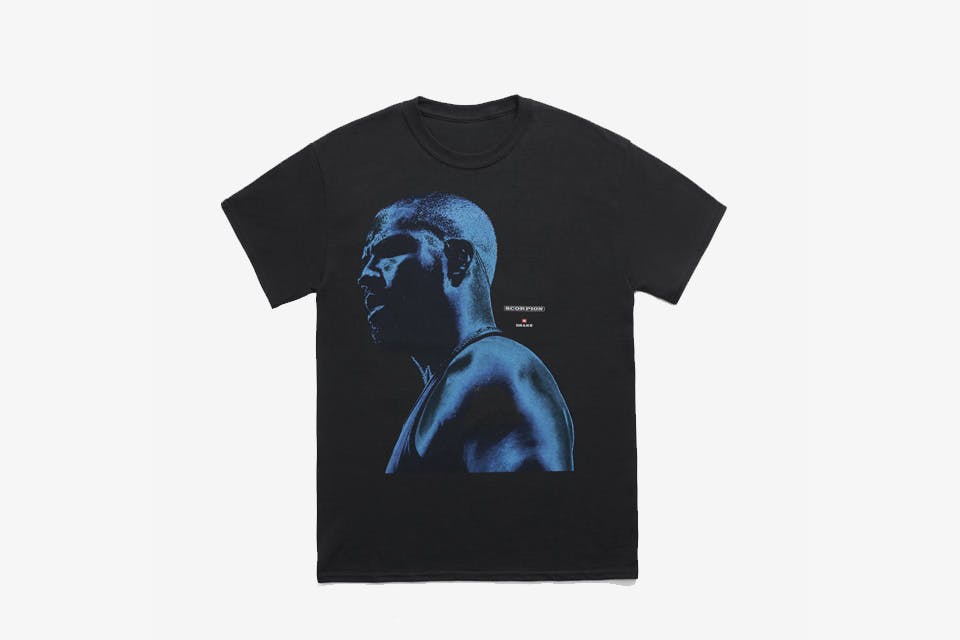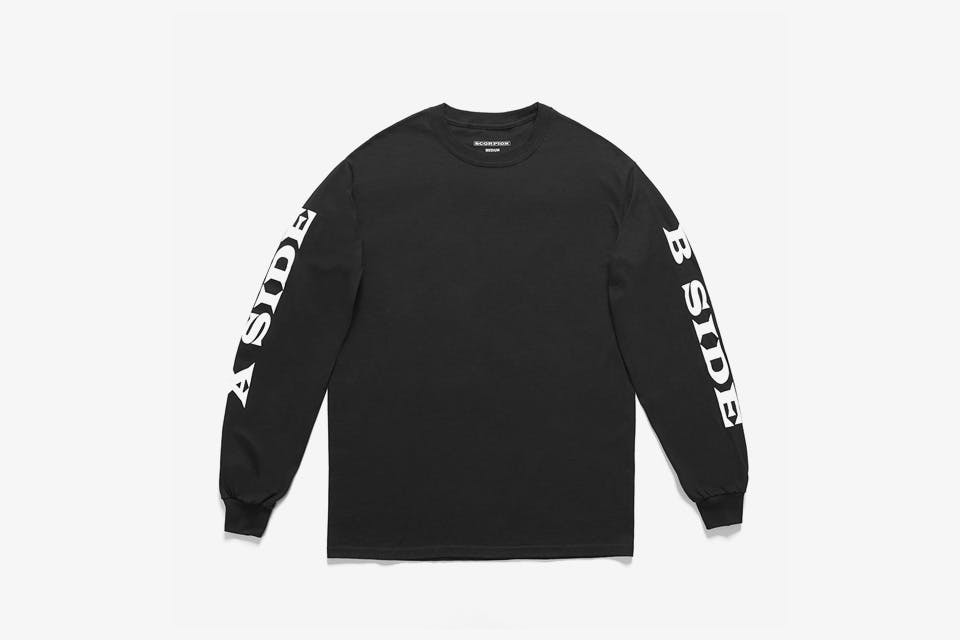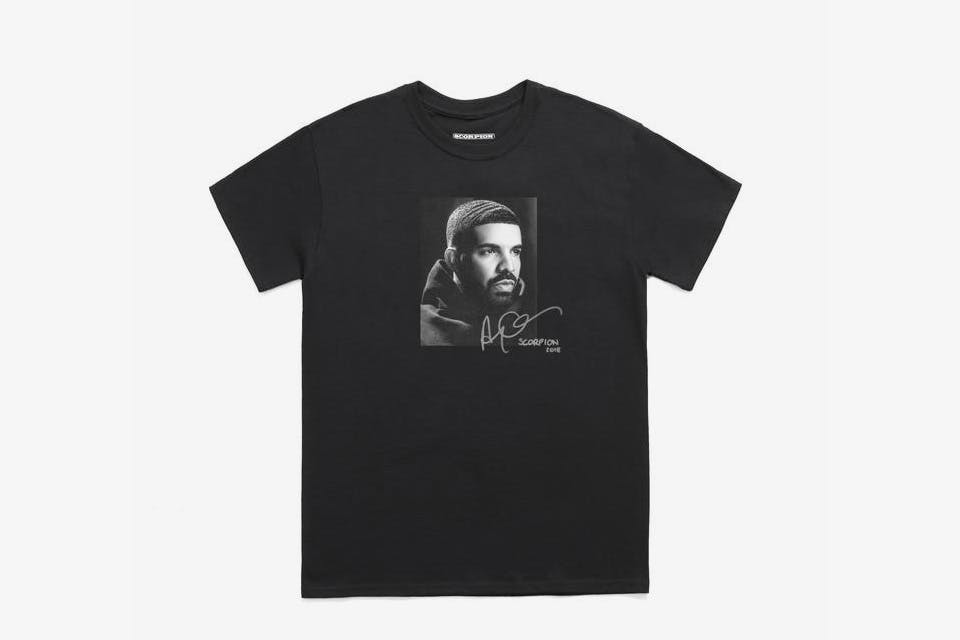 Tour: "Aubrey & the Three Migos"
Editor's Notes: To coincide with Drake's tour with Migos, the Toronto rapper dropped a strong Scorpion-based merch selection that was full of must-buy items. Our personal favorites included the "COLDBLOOD" hoodie, "A SIDE/B SIDE" long-sleeve, and red "SCORPION" hat. While it might not be the most exciting rap merch to arrive this year in the eyes of some, for Drake fans, there were plenty of coppable choices.
6. Nas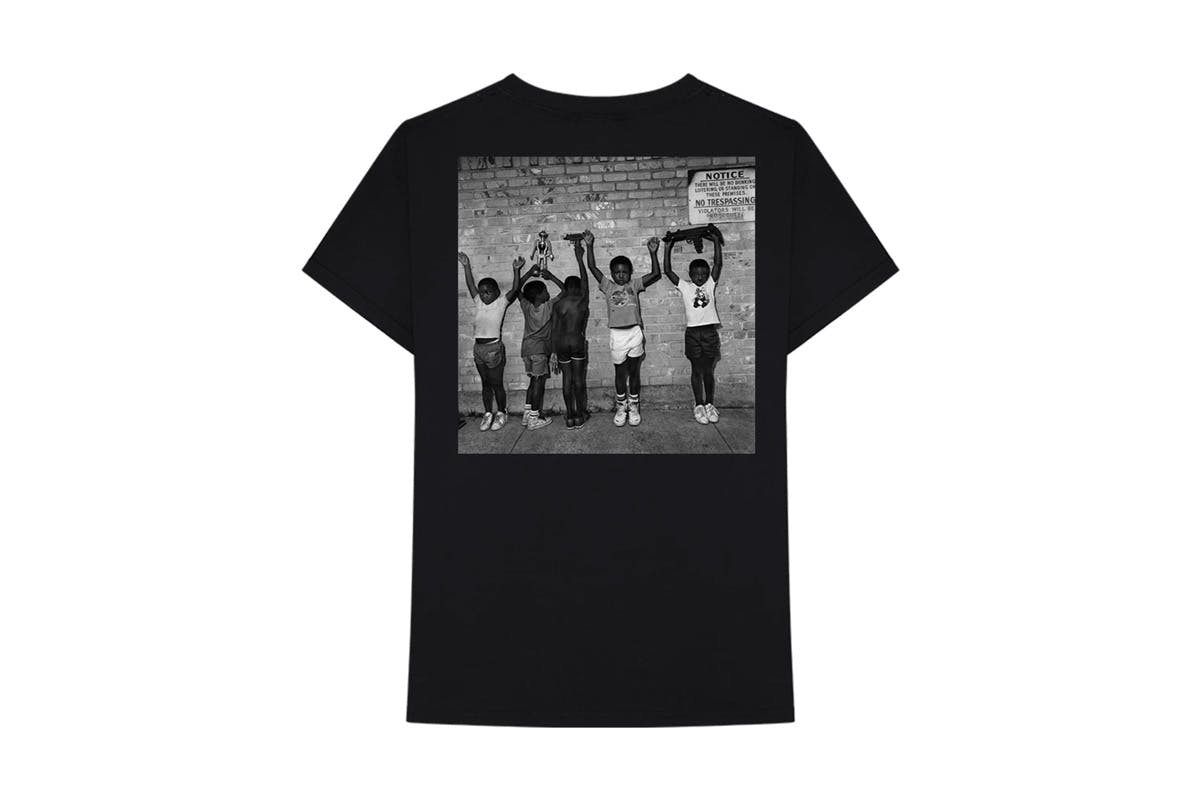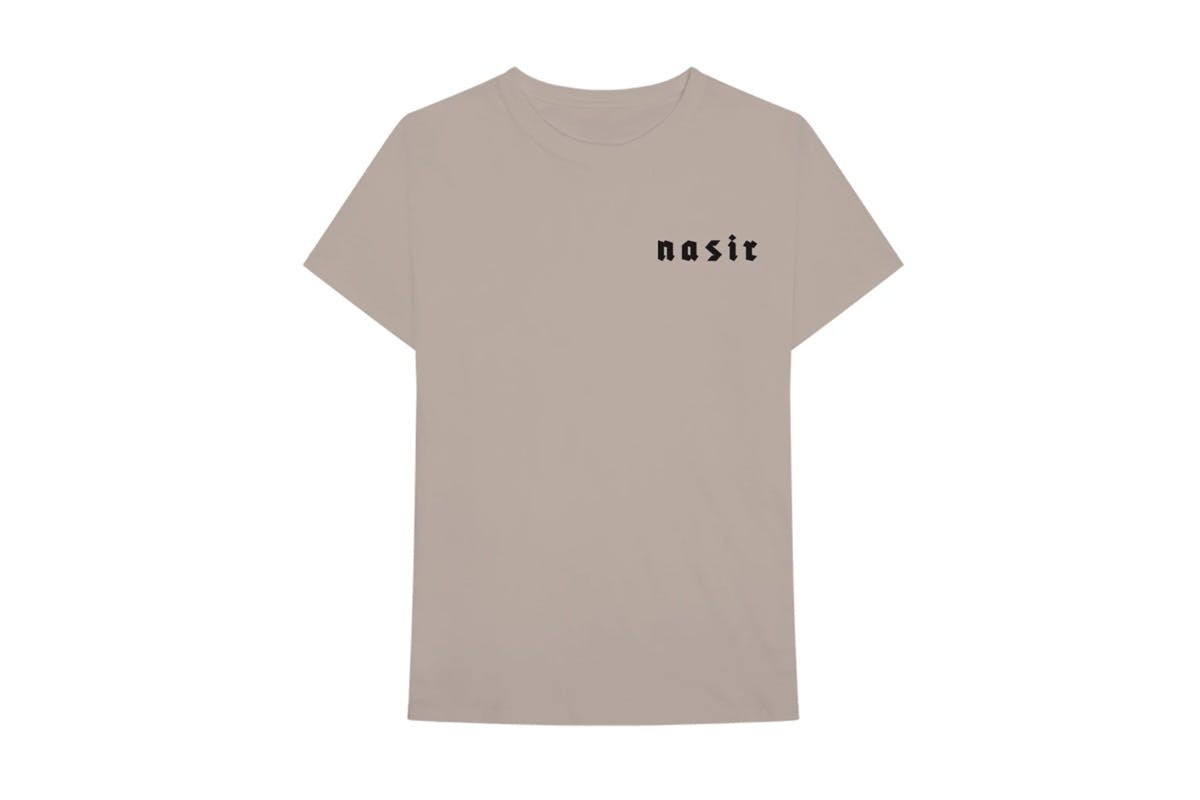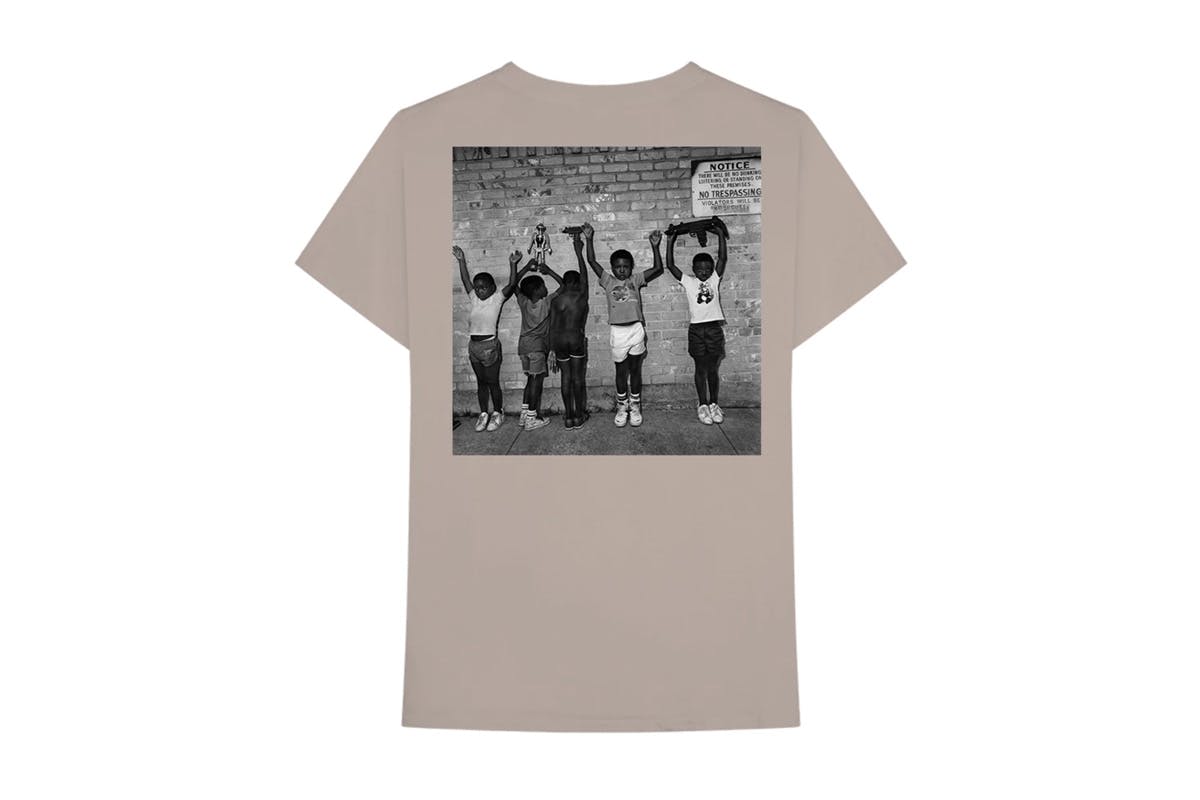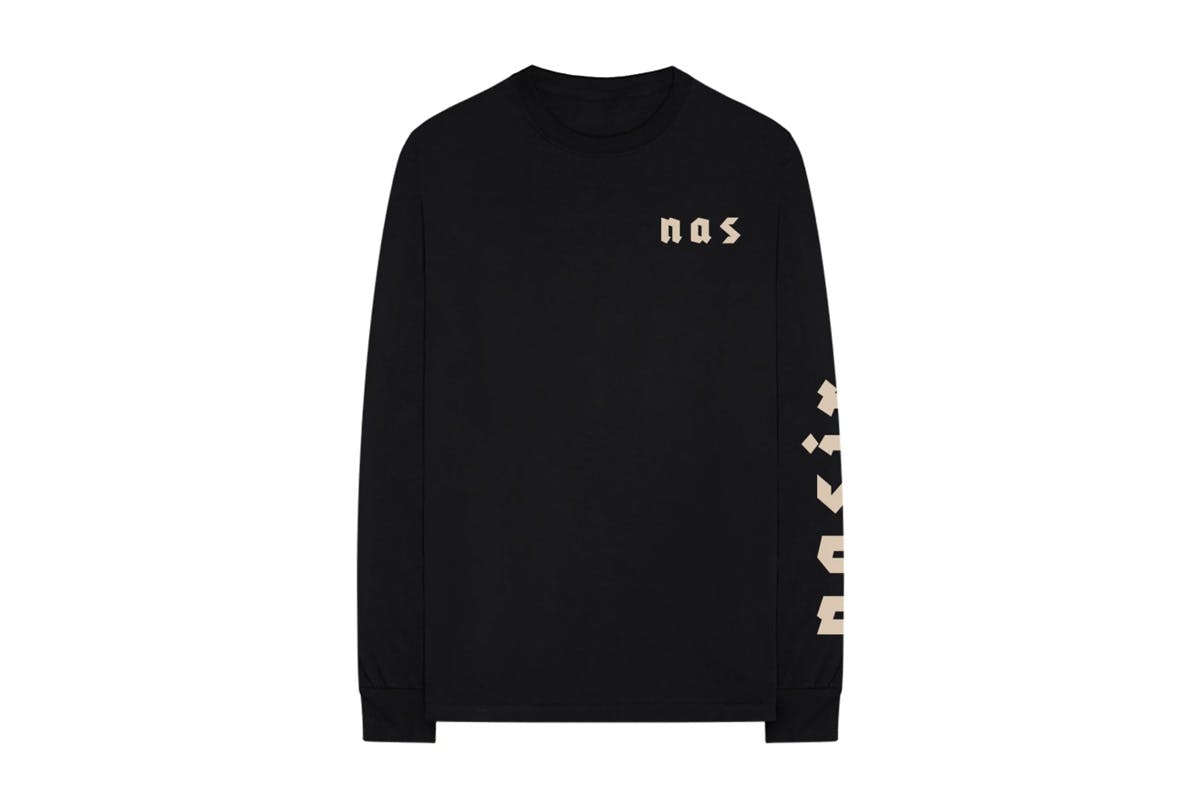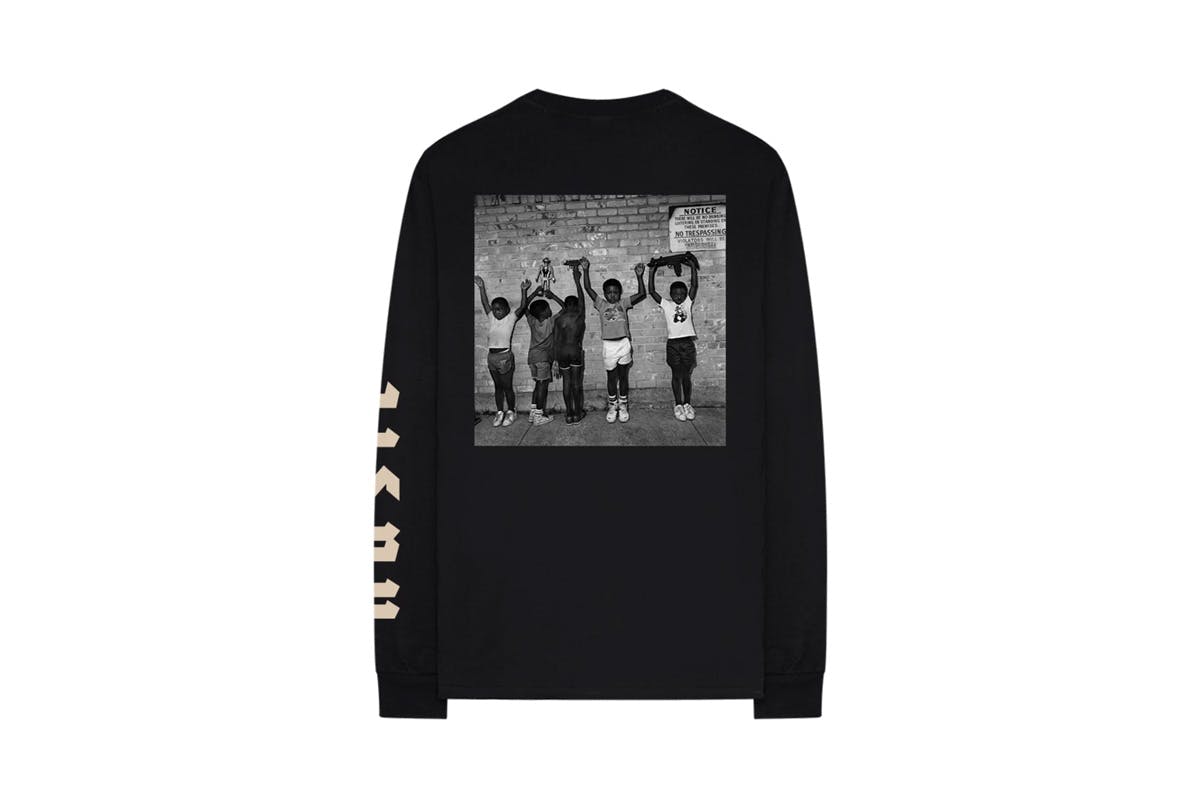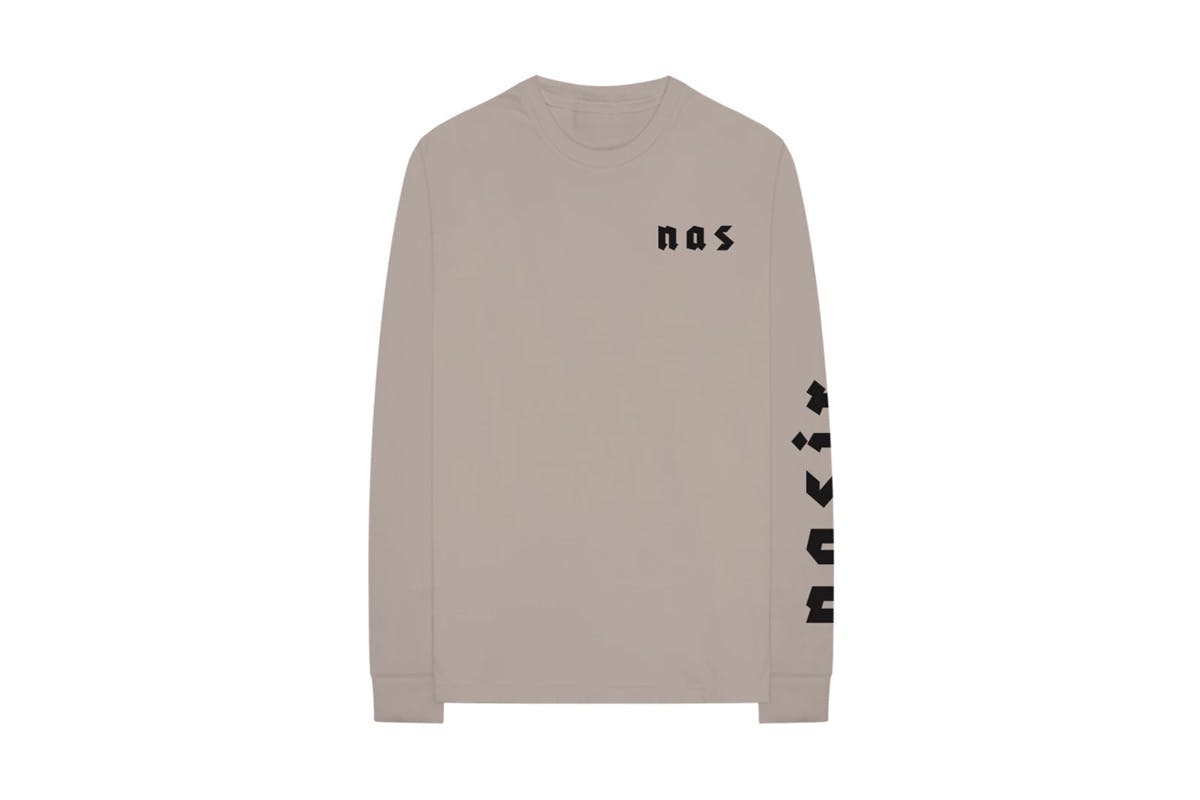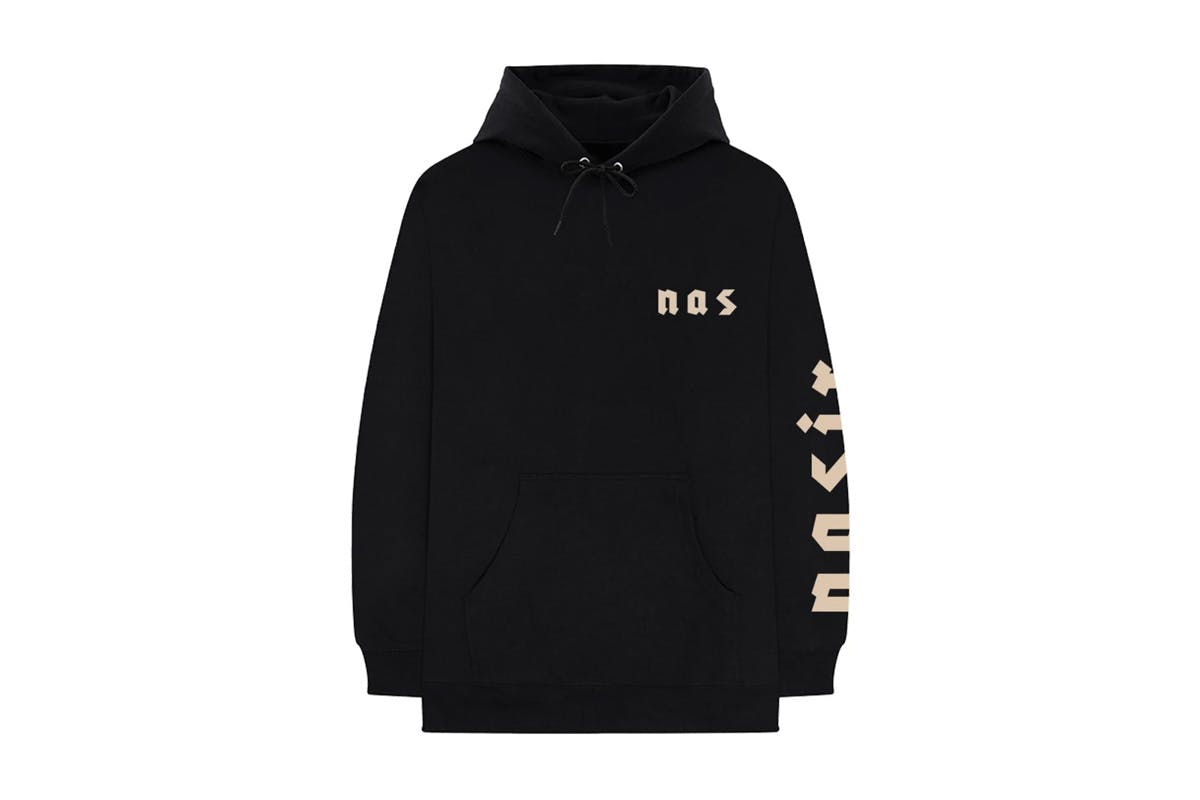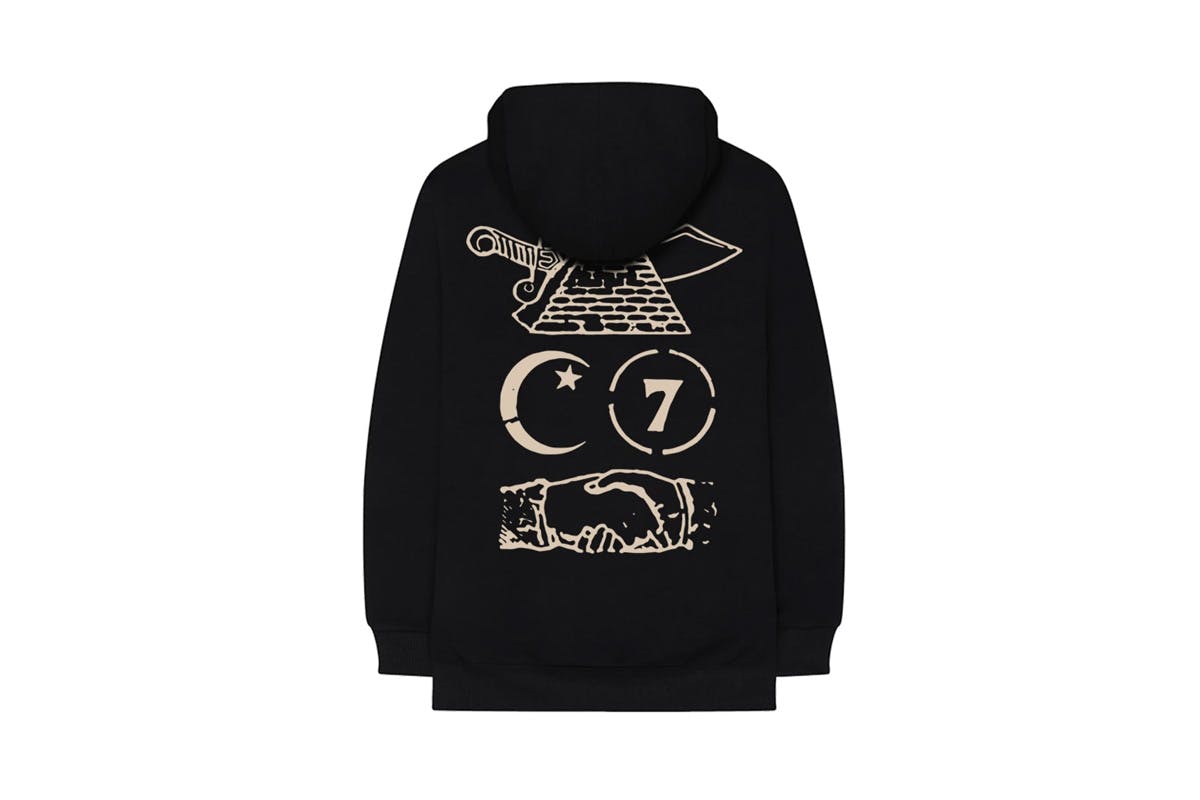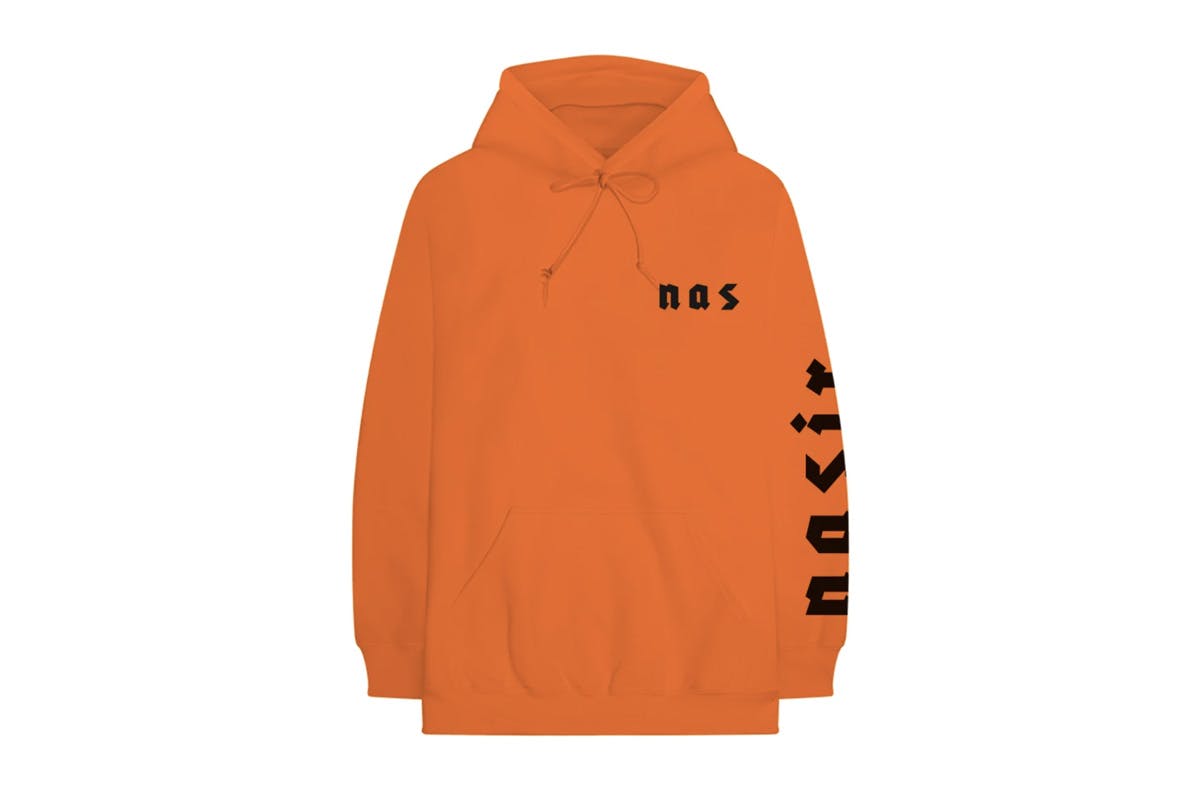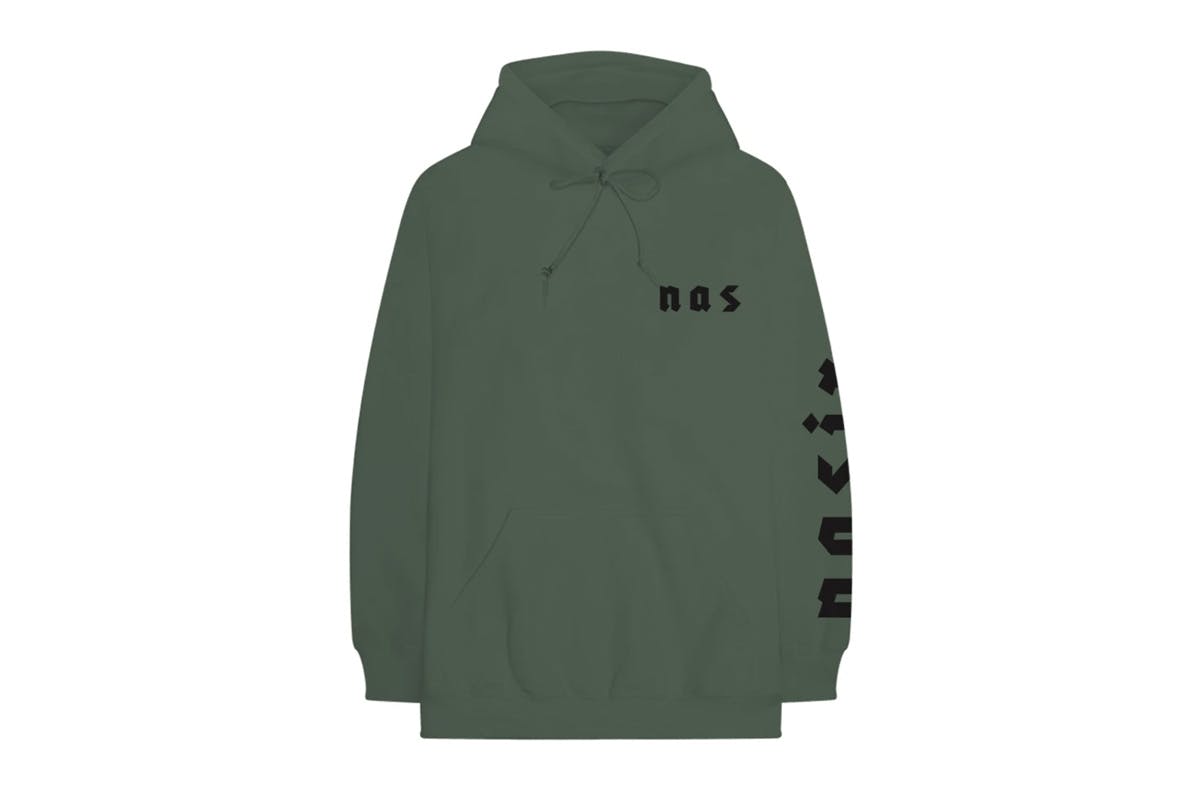 Album: Nasir
Editor's Notes: Hoodies, crewnecks, and tees comprised the majority of Nas' June merch collection, which dropped alongside his 11th album, Nasir. Arriving in a range of earthy shades (with some brighter options for the bold among us), pieces championed the album's artwork, specifically the black and white photograph on the cover. For us, though, the pieces decked out with artist Cali Thornhill DeWitt's symbols were the most intriguing.
5. Kanye West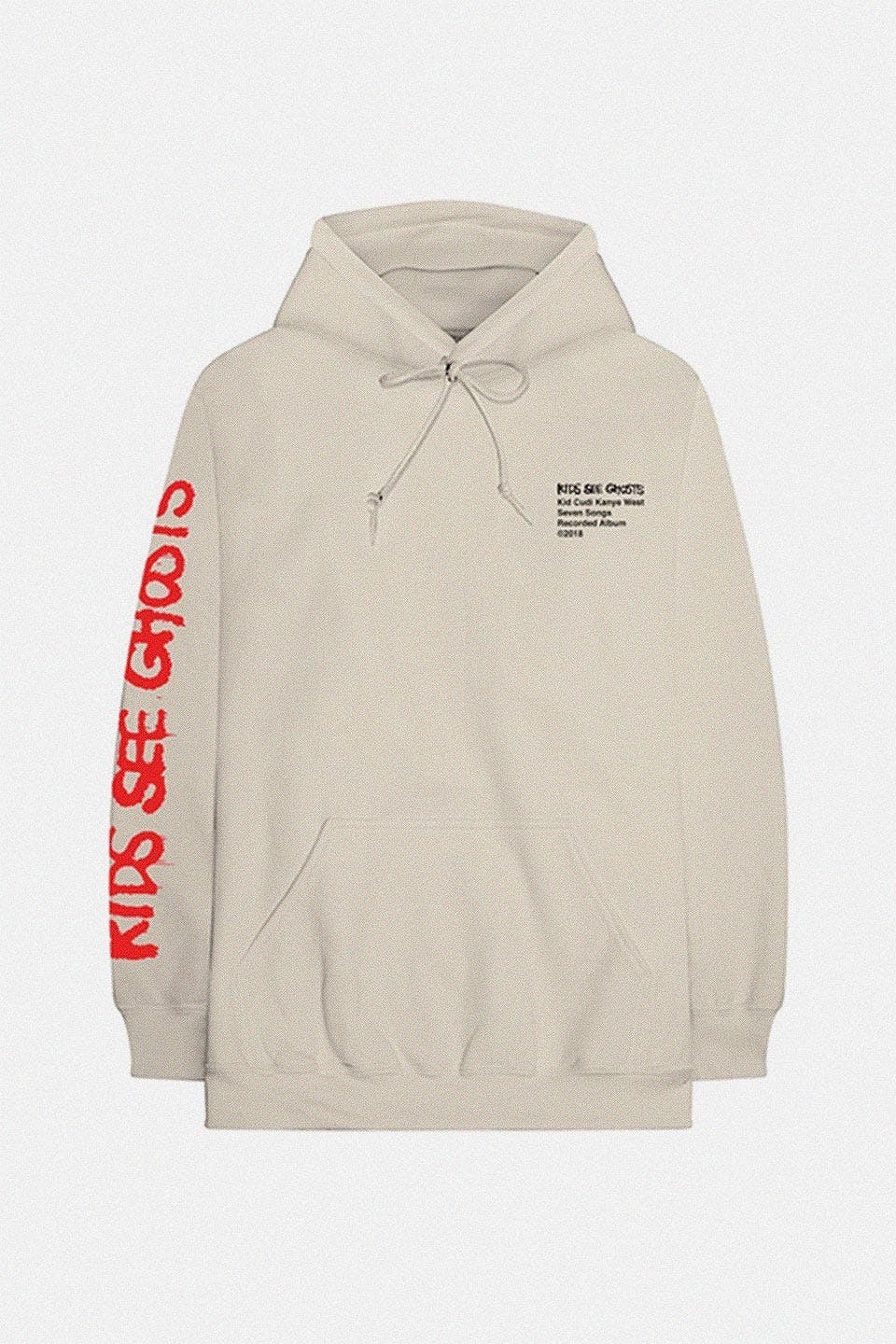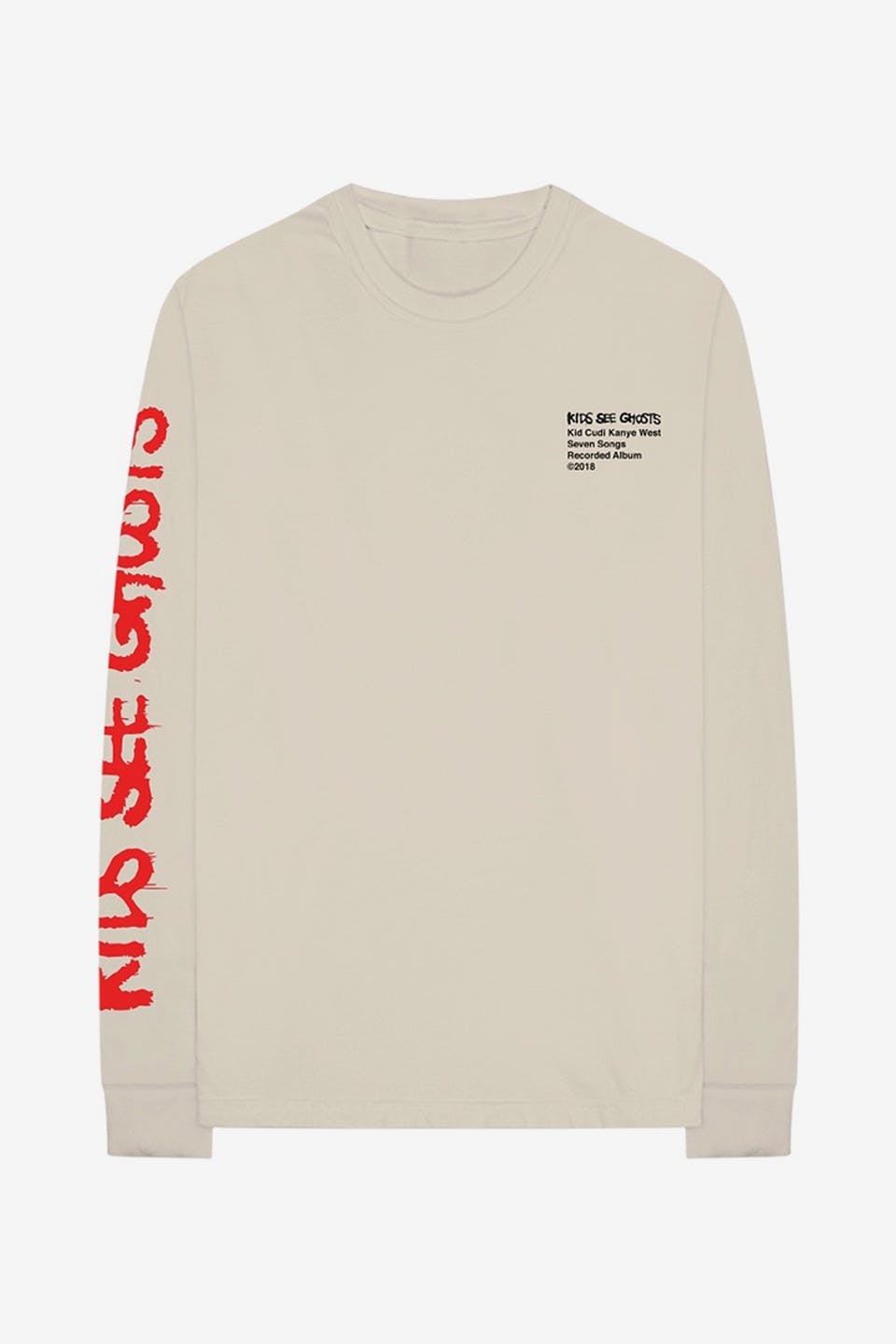 Album: Kids See Ghosts
Editor's Notes: There wasn't a huge selection on offer for Kanye West and Kid Cudi's Kids See Ghosts collaboration, which arrived in June. In fact, the collection only had three pieces, but they were all adorned with artwork by Takashi Murakami, which more than makes up for the small offering. Our favorite was the coach jacket, a lightweight black piece with the colorful album art on the reverse.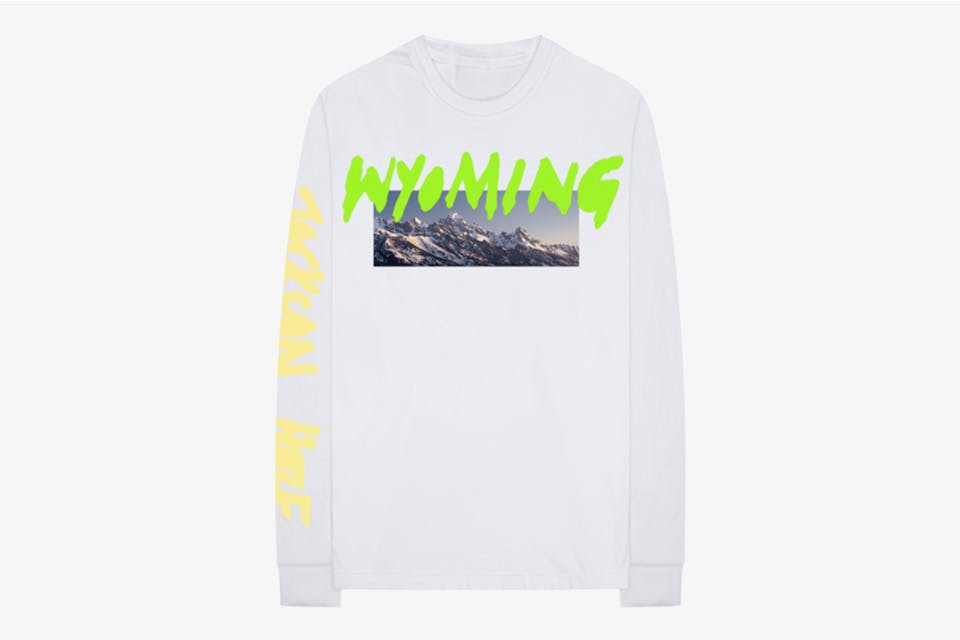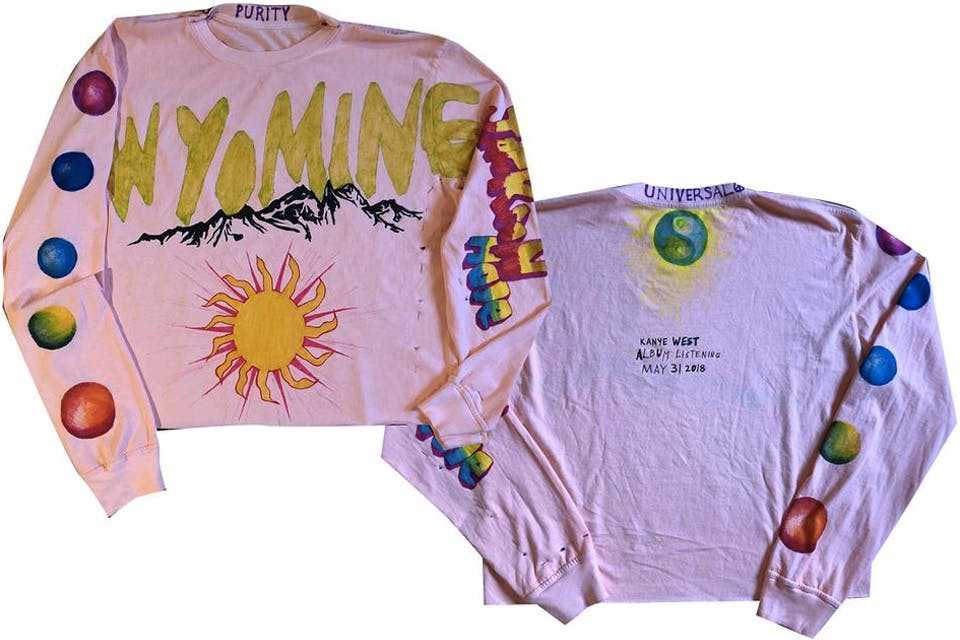 Album: ye
Editor's Notes: West sold $500,000 worth of ye merch in under 30 minutes when it dropped back in June. There wasn't a huge amount on offer, but that obviously didn't stop fans from swooping in and scooping up the long-sleeve T-shirts and hoodies adorned with Wyoming's snowy landscapes and a neon font scrawled across the chest and down the sleeves.
4. Migos Album: Culture II
Editor's Notes: After what felt like a lifetime of waiting for Migos' Culture II to drop, the merch collection that arrived with it in January made our patience worthwhile. Brimming with Gucci-esque vibes, the capsule incorporated a "designer-vintage" feel and comprised bomber jackets, New Era snapbacks, hoodies, tees, baseball tops, and sweaters. Each piece was adorned with graphic prints such as tigers, heads, pin-up girls, UFOs, roses, scorpions, and the album's title.
3. Tyler, the Creator Album: Flower Boy
Editor's Notes: Although Tyler, the Creator's Flower Boy arrived in July 2017, the accompanying merch collection was re-upped in March this year, bringing a decent dose of that feel-good buzz along with it. Stacked with entomological references — bees were everywhere — and classic GOLF logos, here we found bright printed hoodies, tees, caps (the "SCUM FUCK FLOWER BOY" pink hat is a particular favorite), socks, side bags, and an awesome quilted black bomber jacket.
2. Travis Scott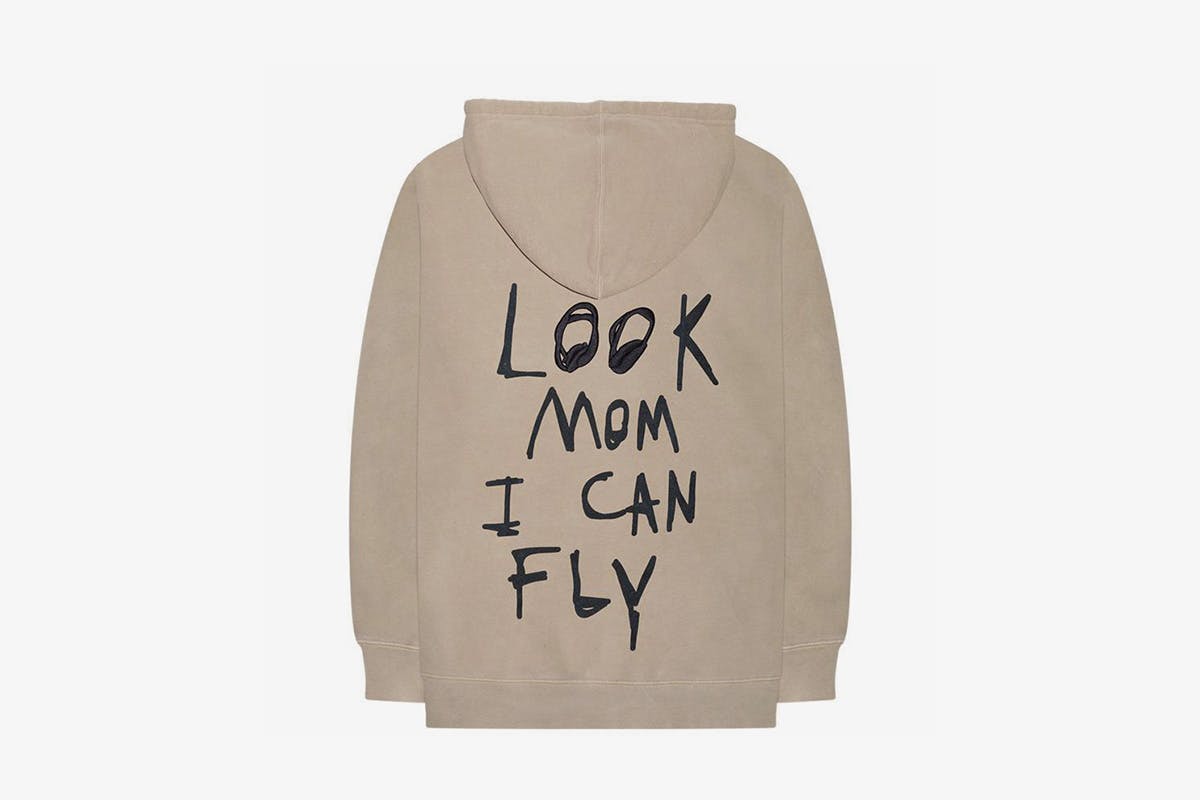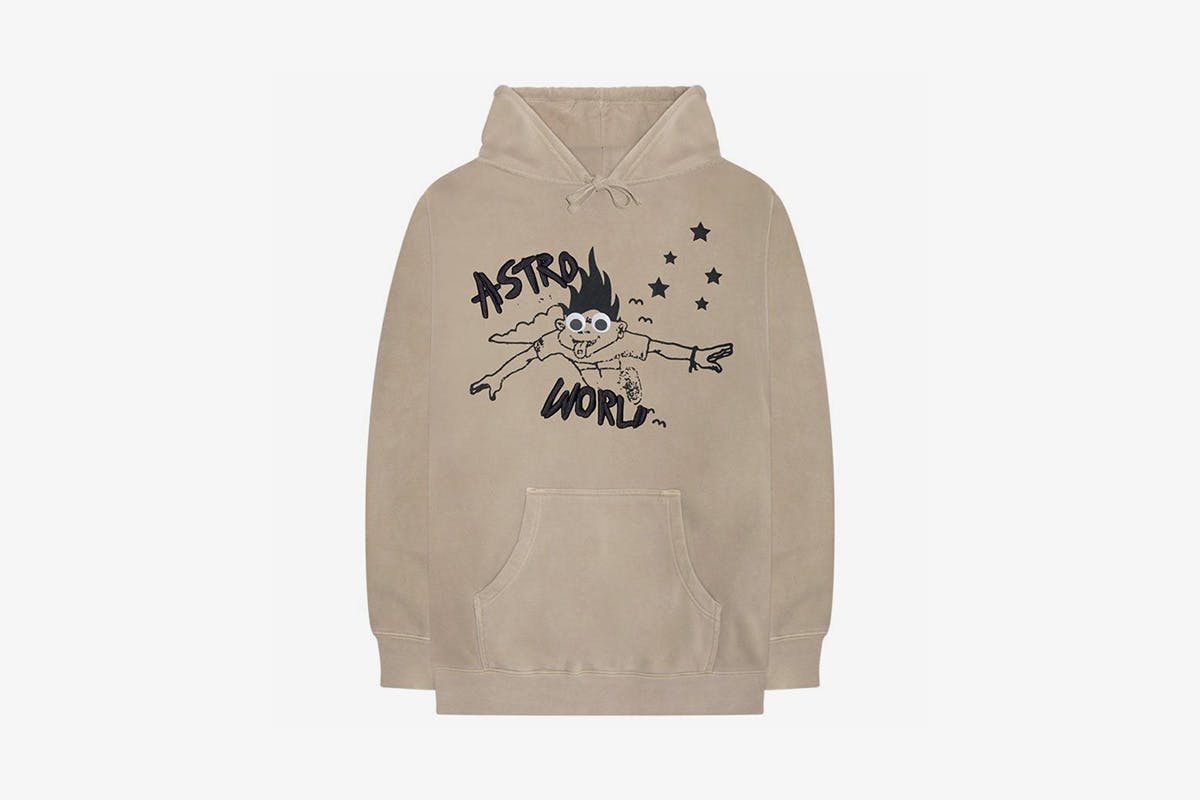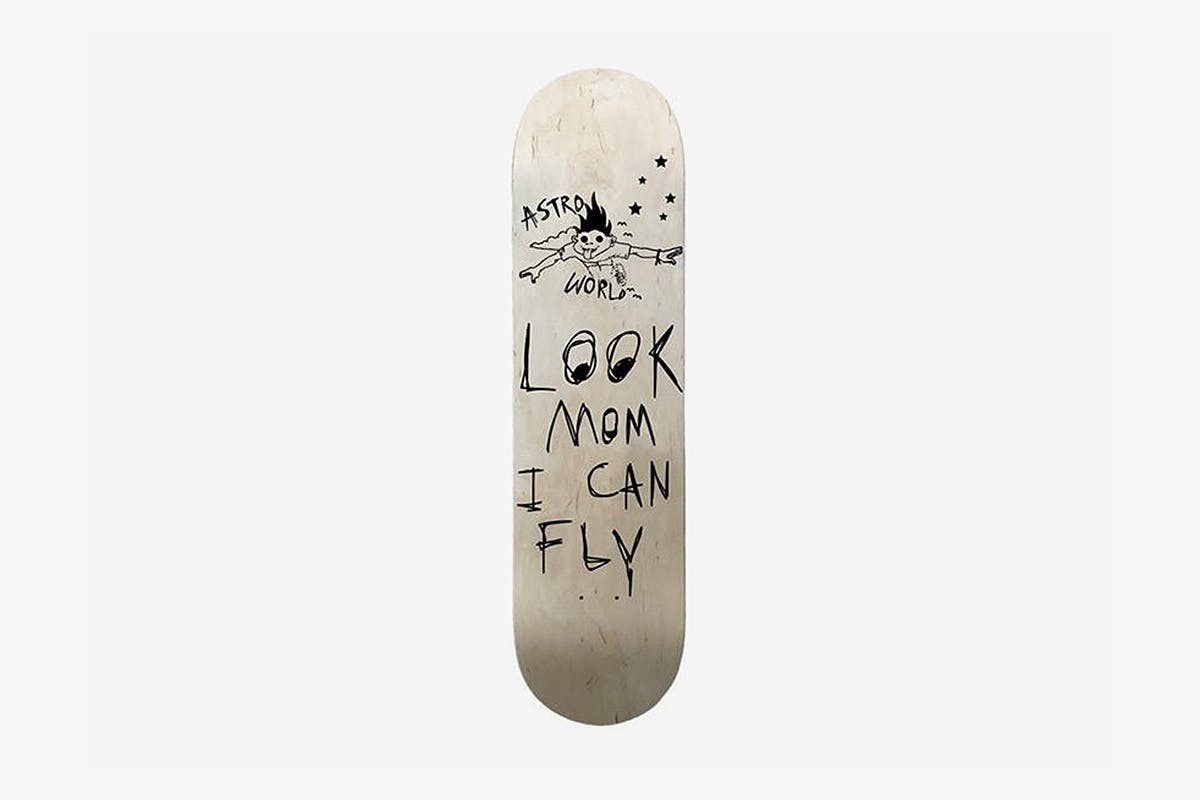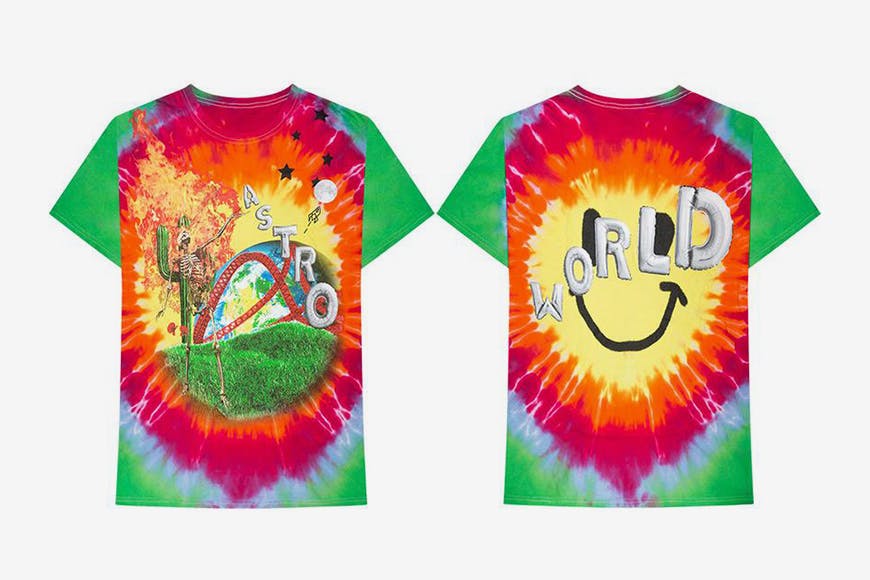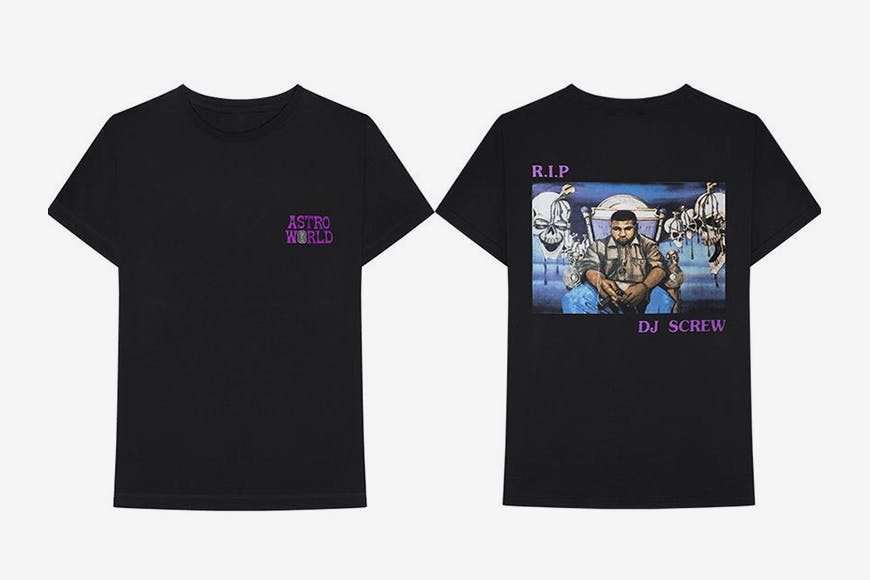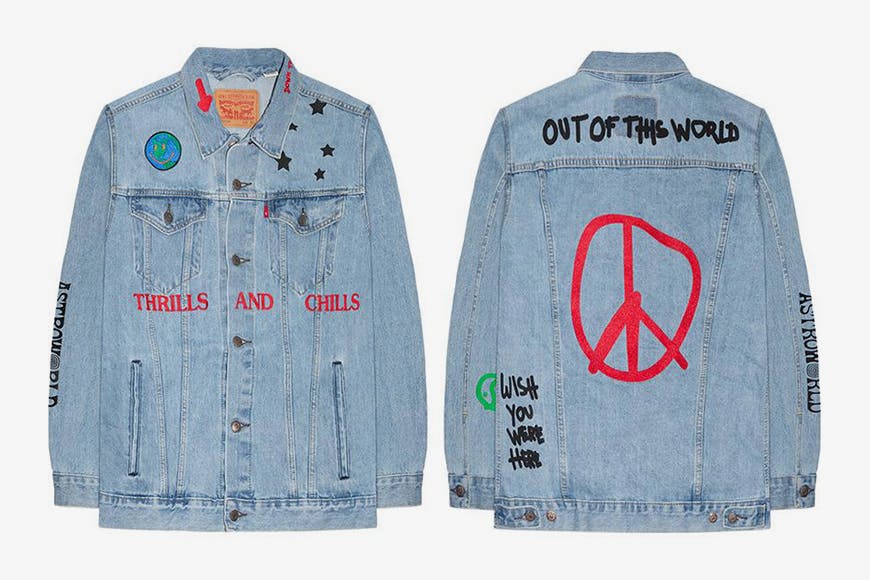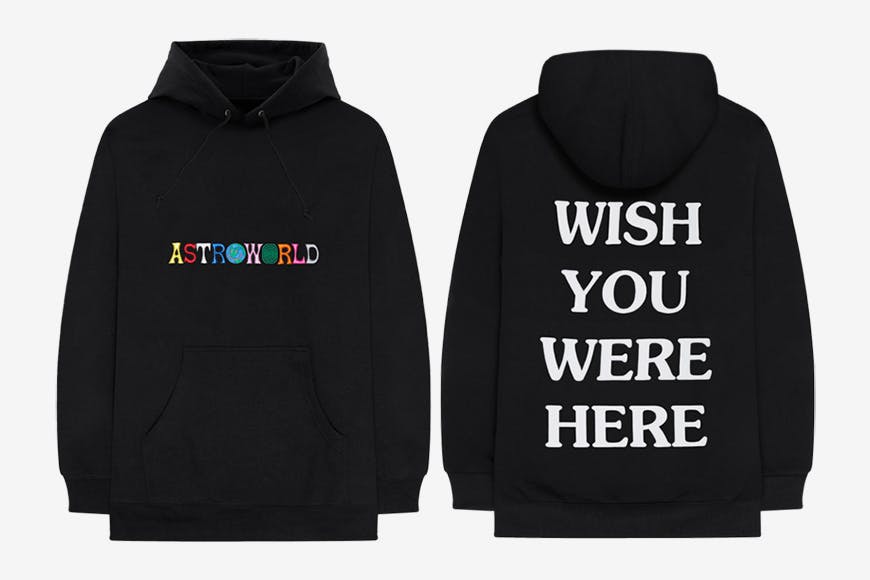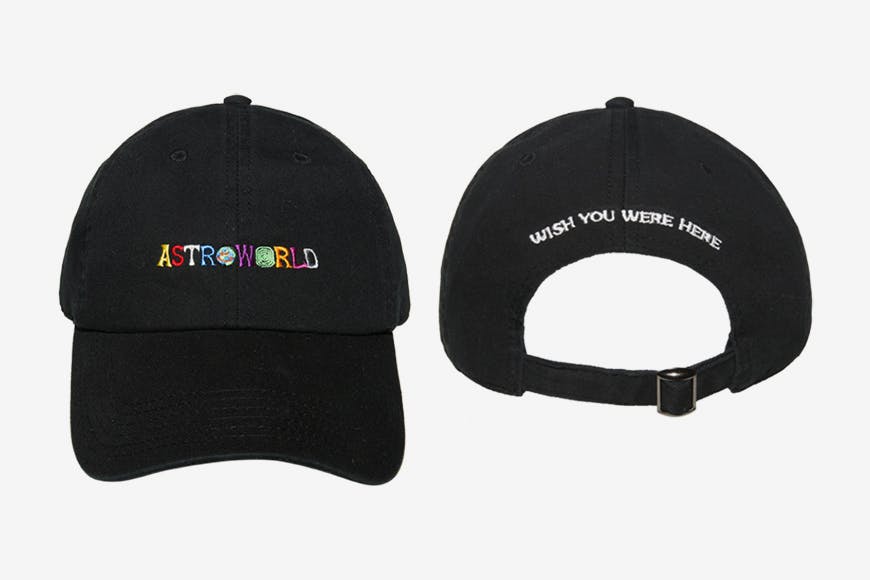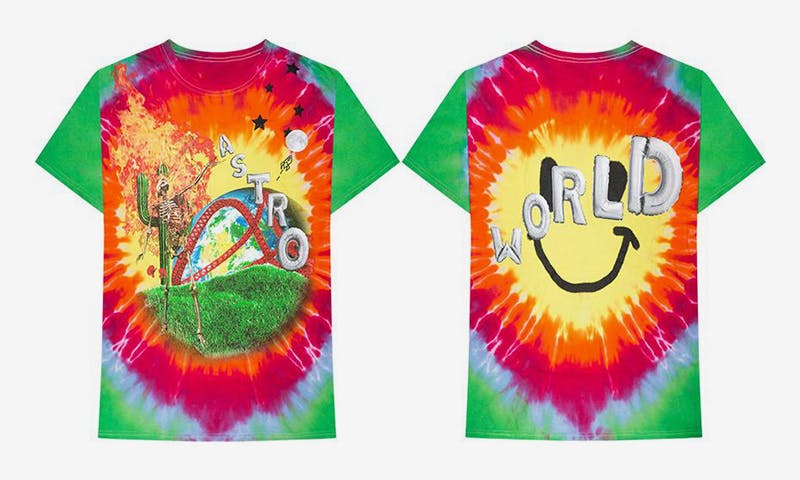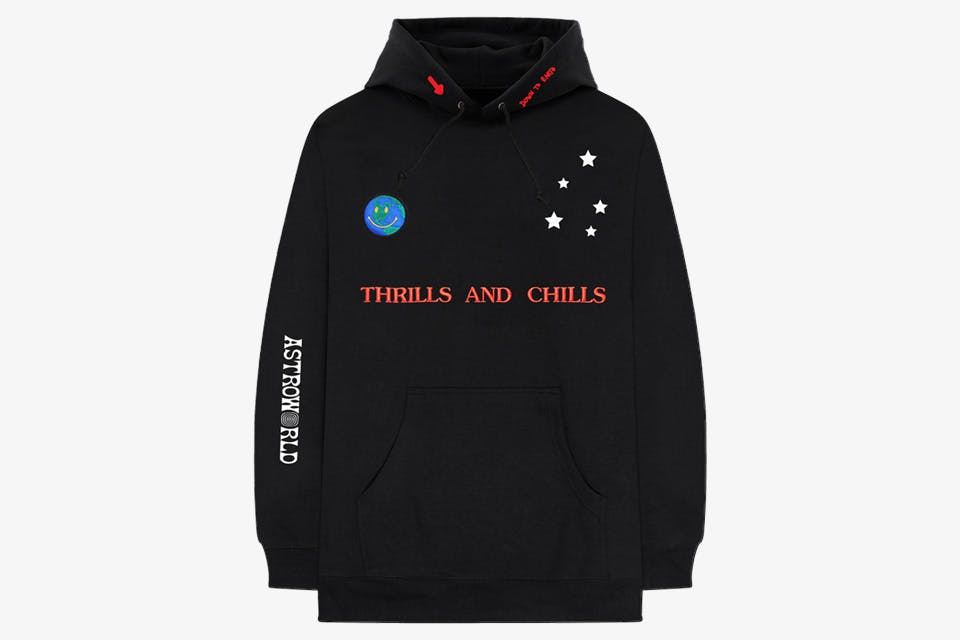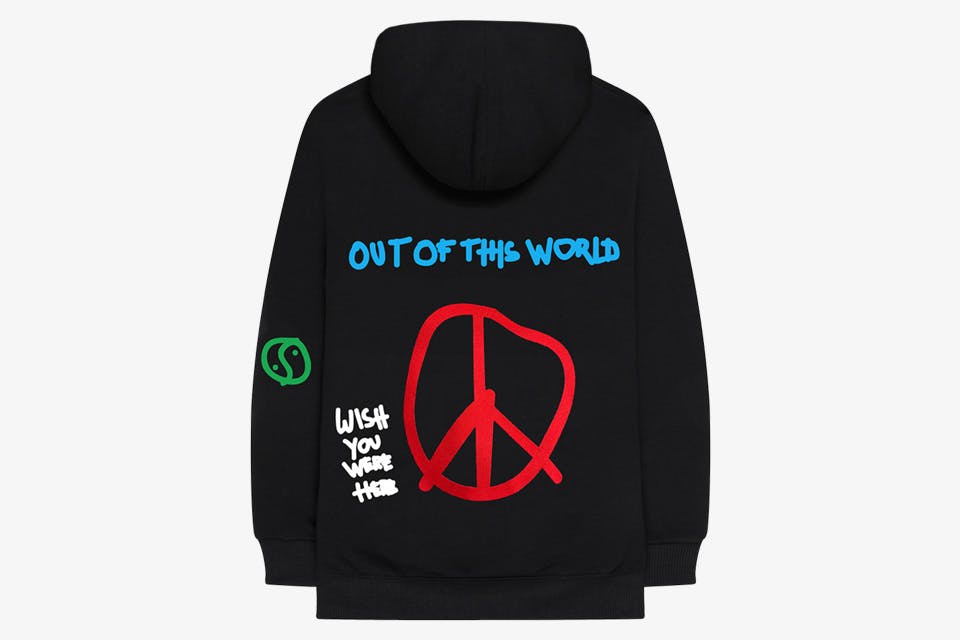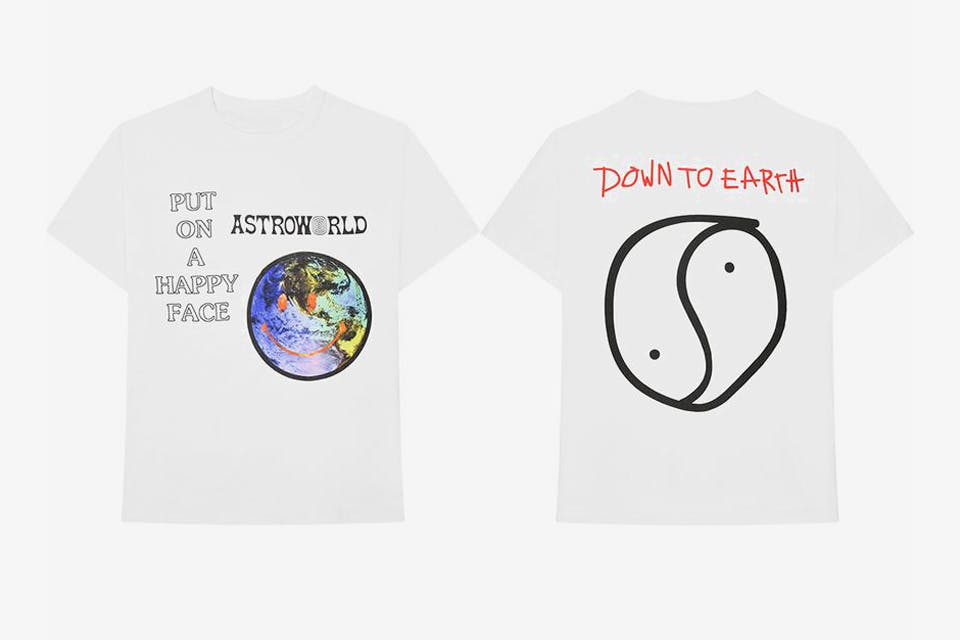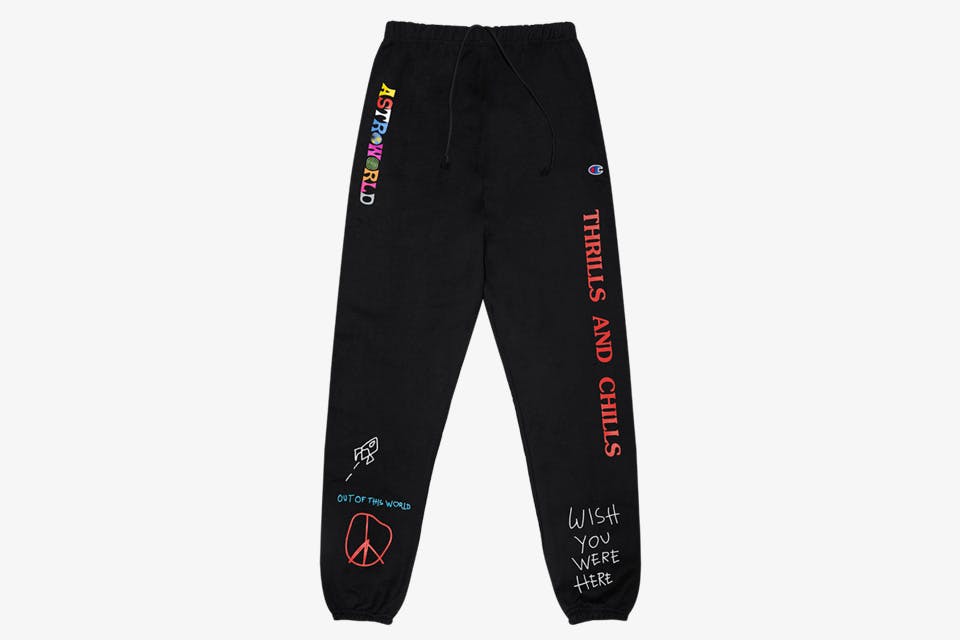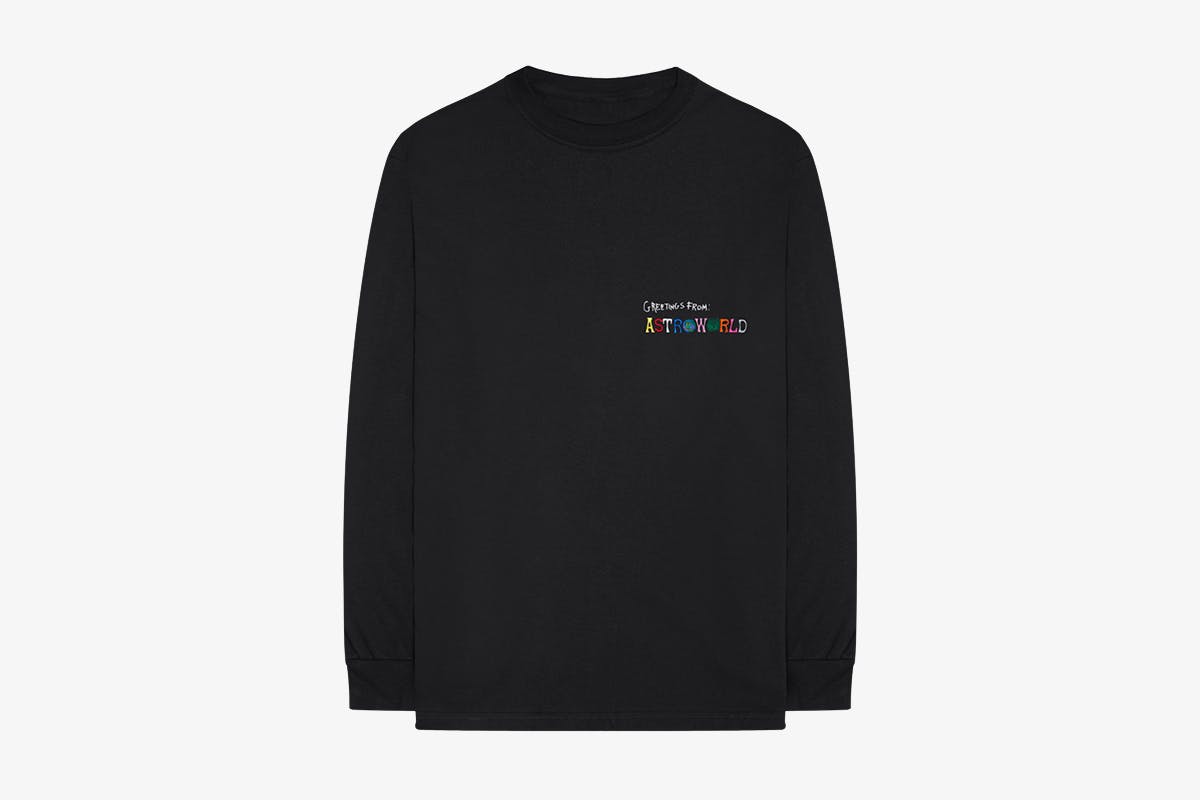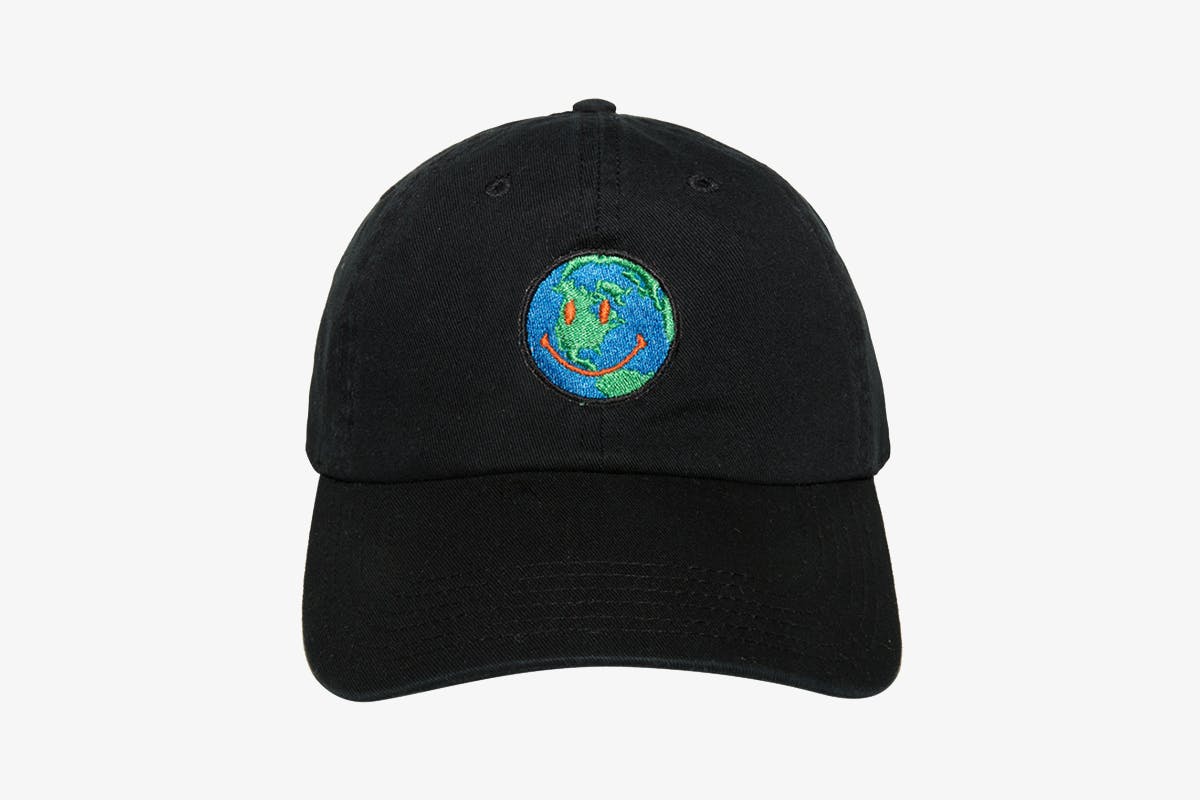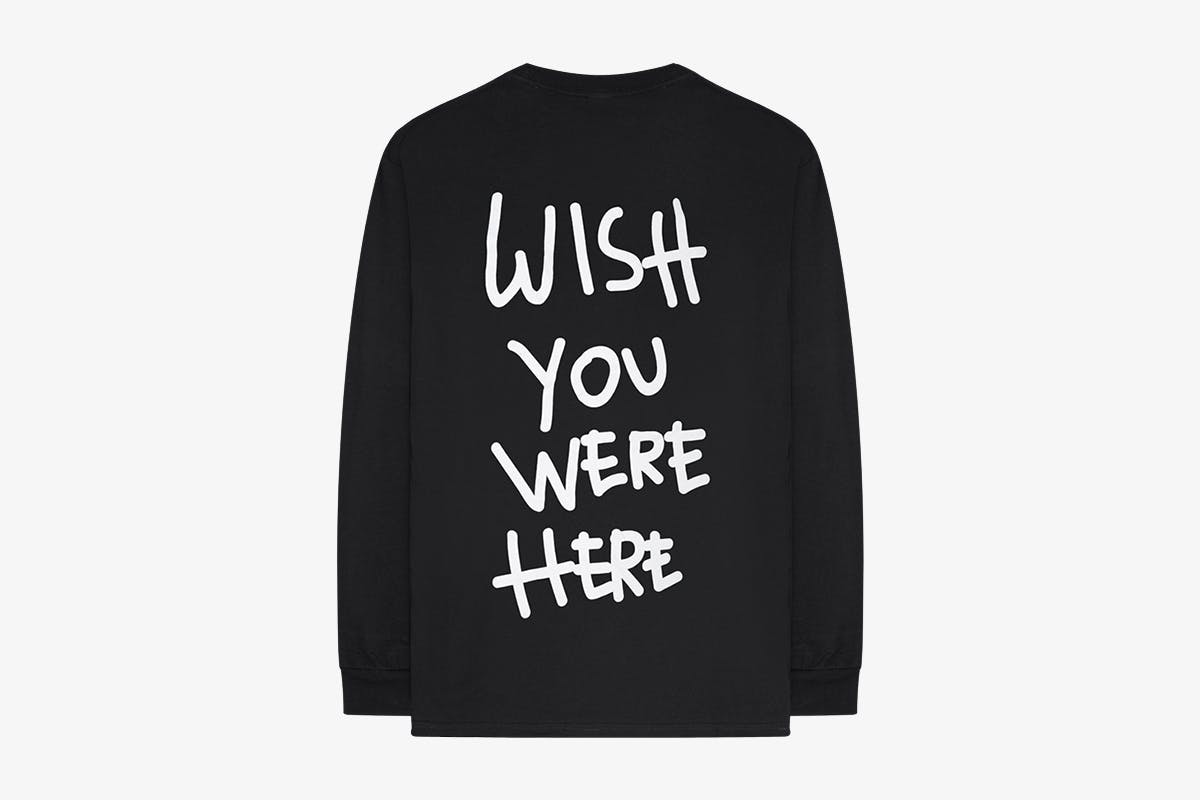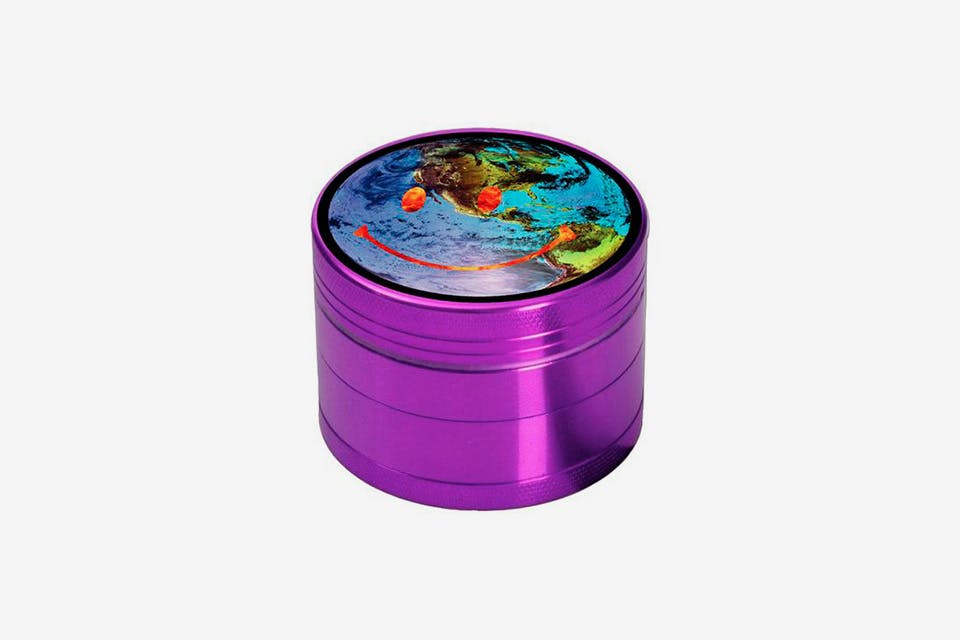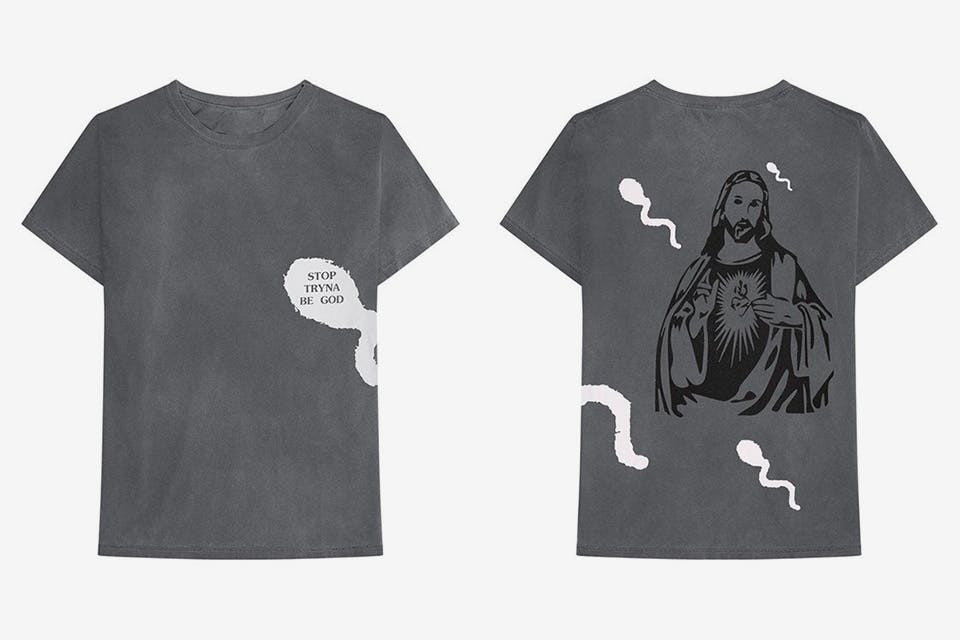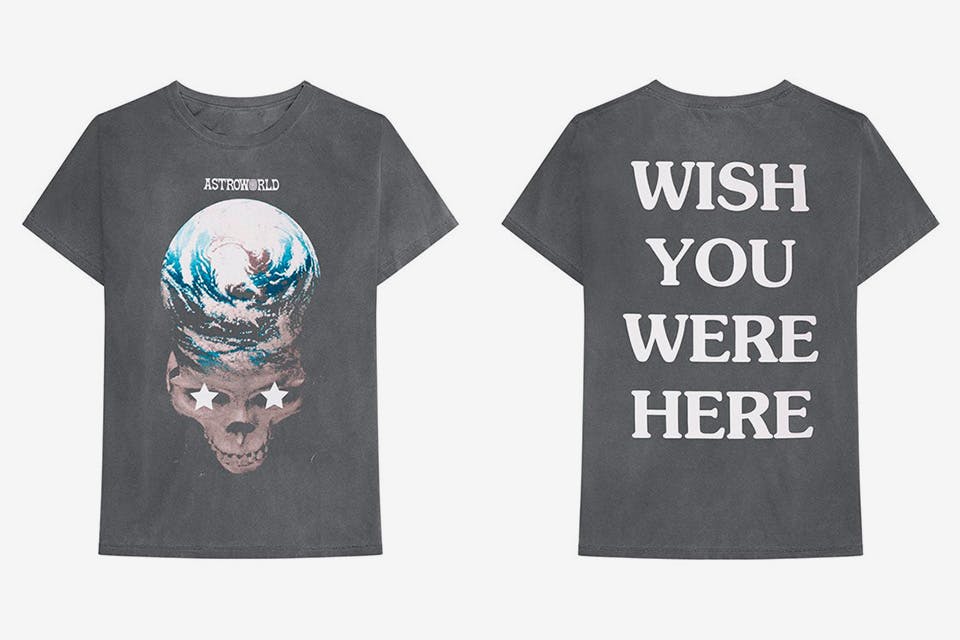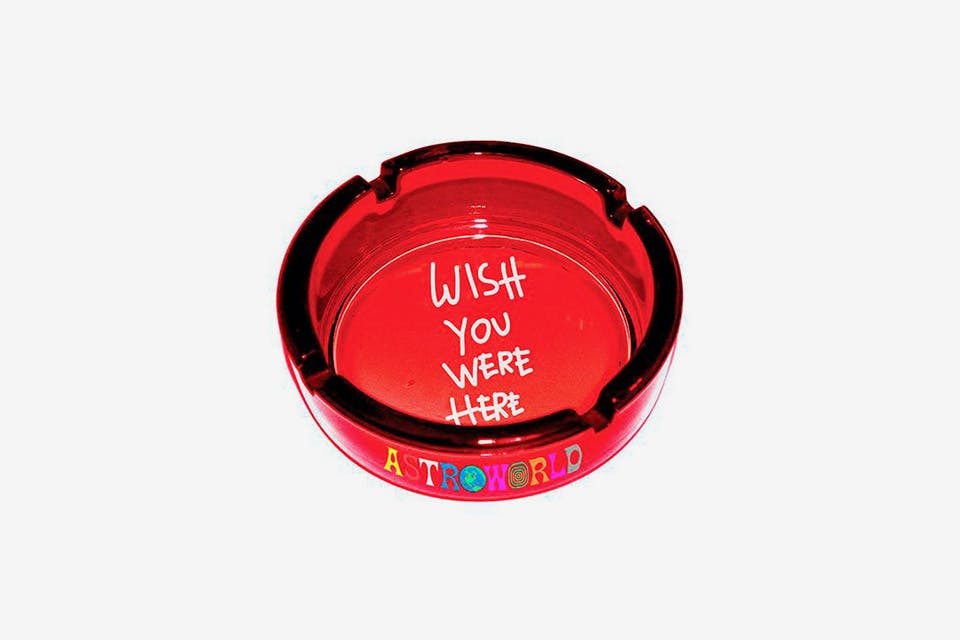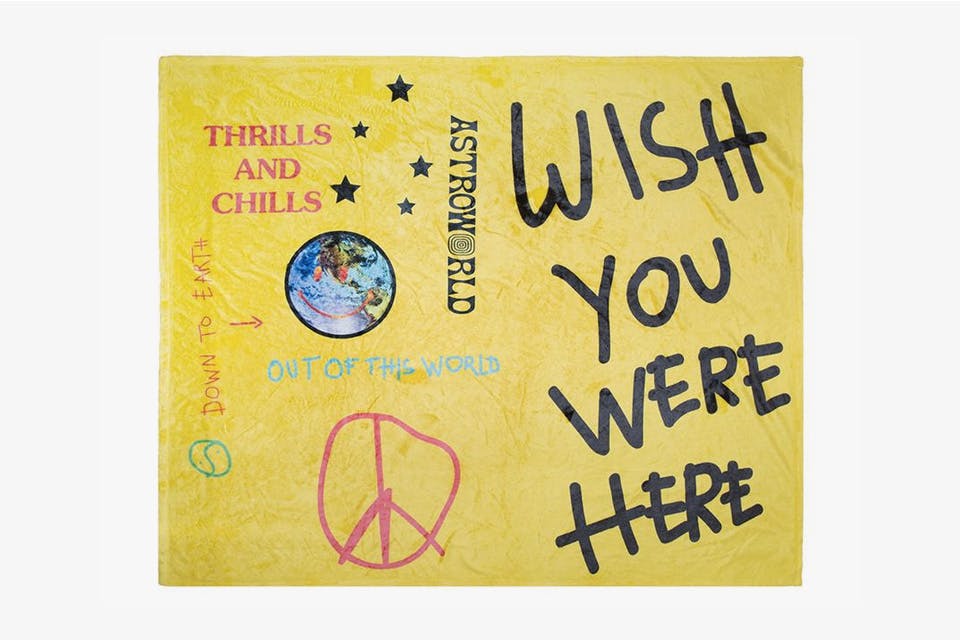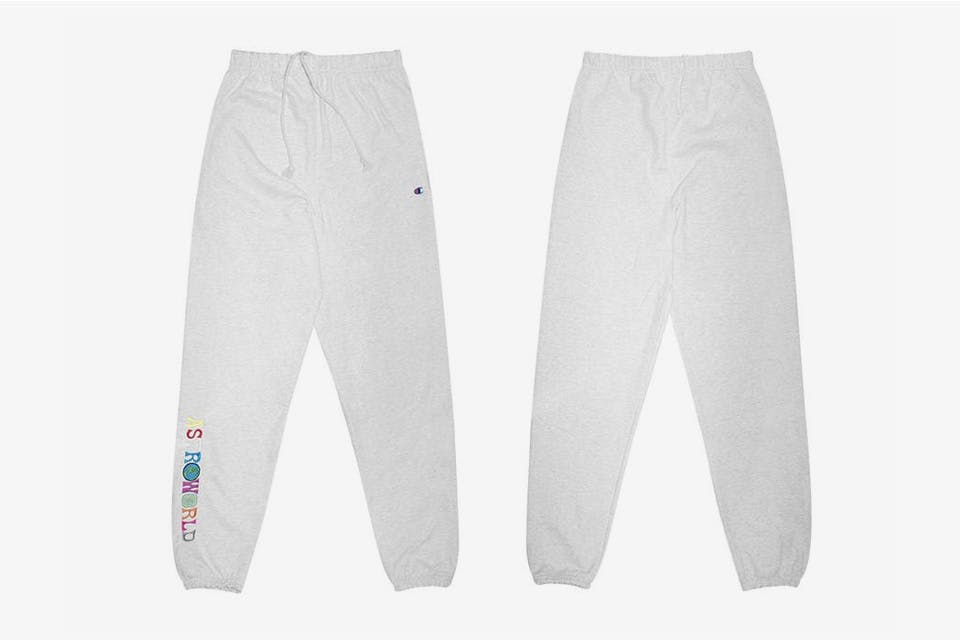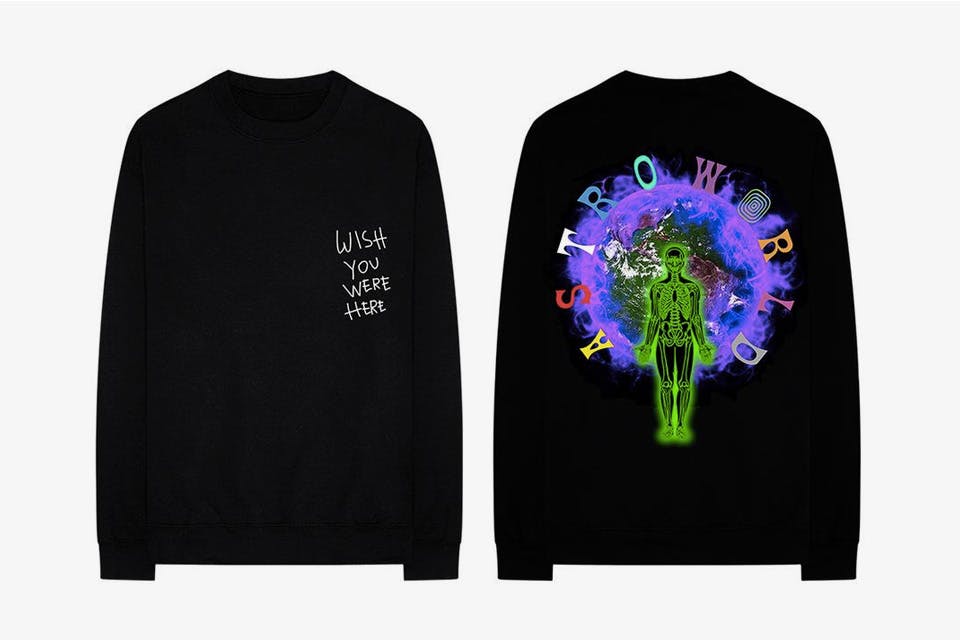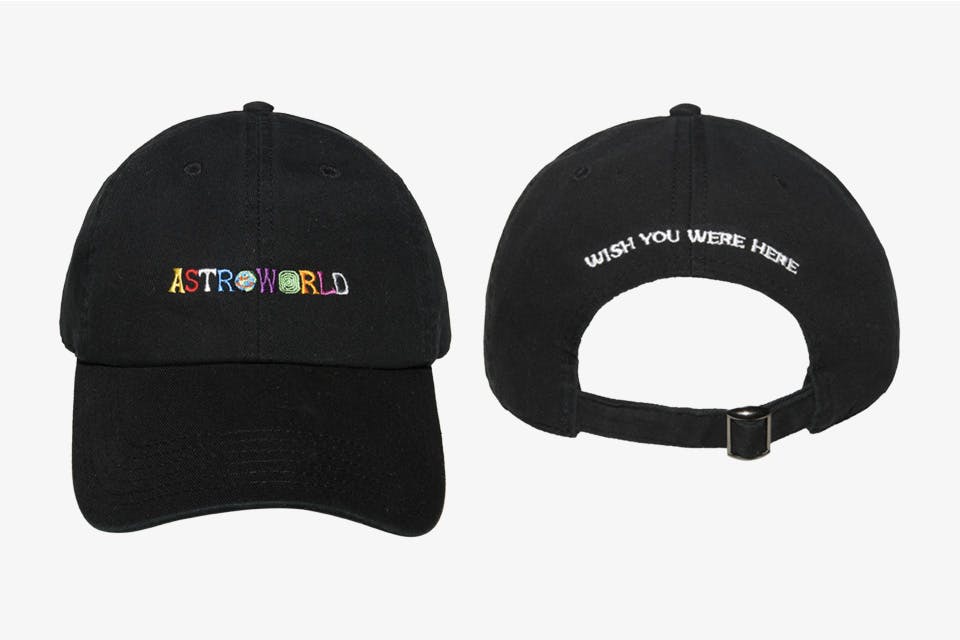 Album: Astroworld
Editor's Note: To celebrate the release of Astroworld this August, Travis Scott dropped a merch capsule that was only available for a 24-hour period. In short, the collection was fire and absolutely huge. Composed of graffitied, oversized denim jackets, "WISH YOU WERE HERE" printed tees, tie-dyed smiley face tees, Jesus print tees with wiggling sperm across the reverse, hoodies, decks, hats, and loads more, there was enough product here to build an Astroworld-themed planet and live on it forever.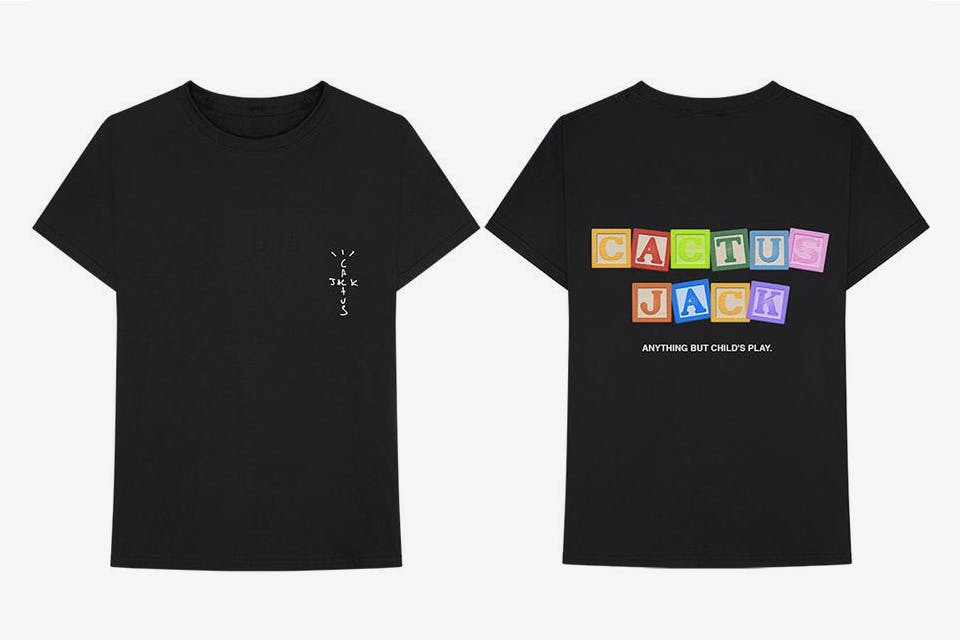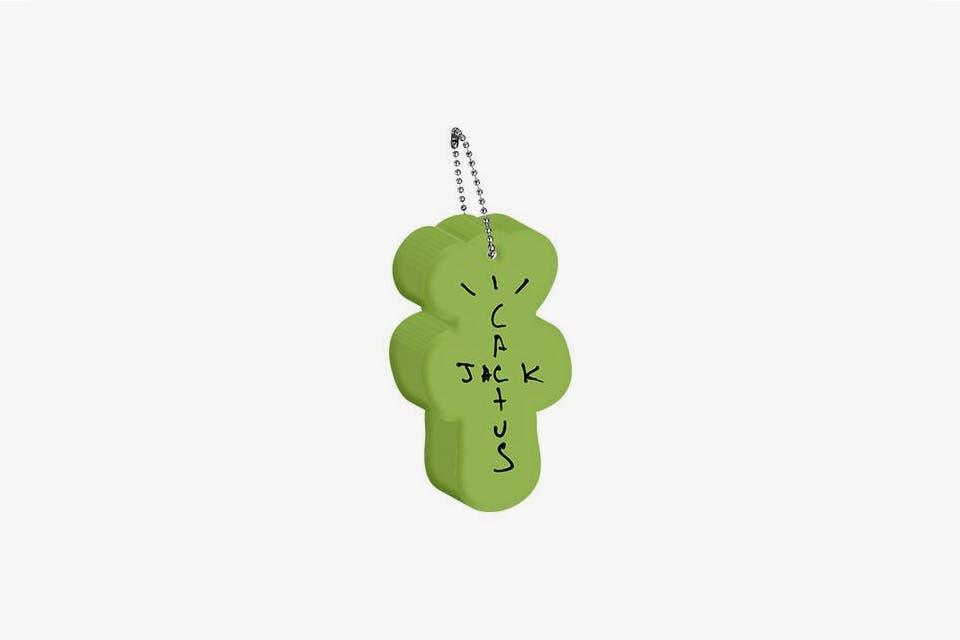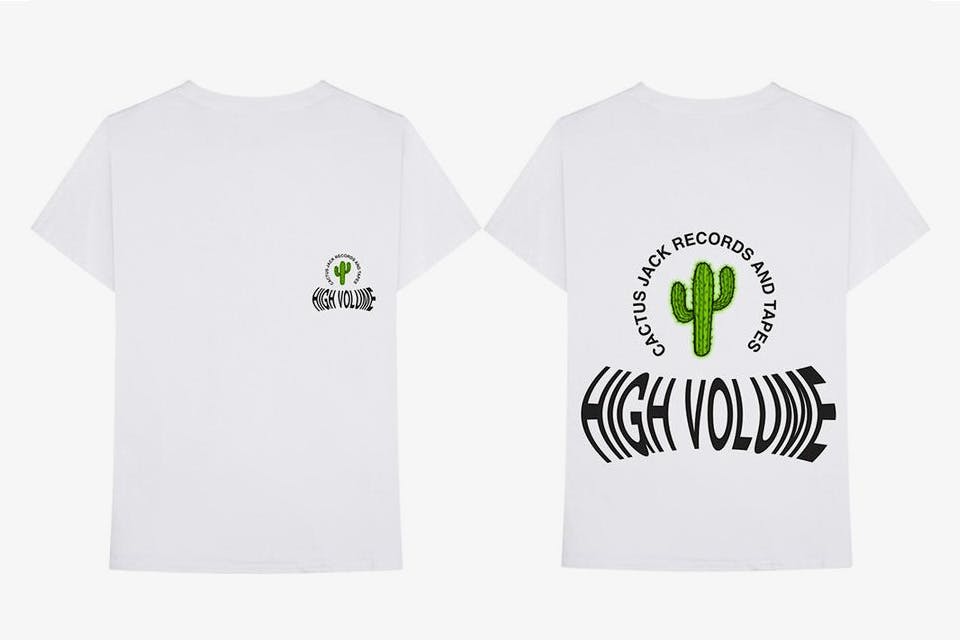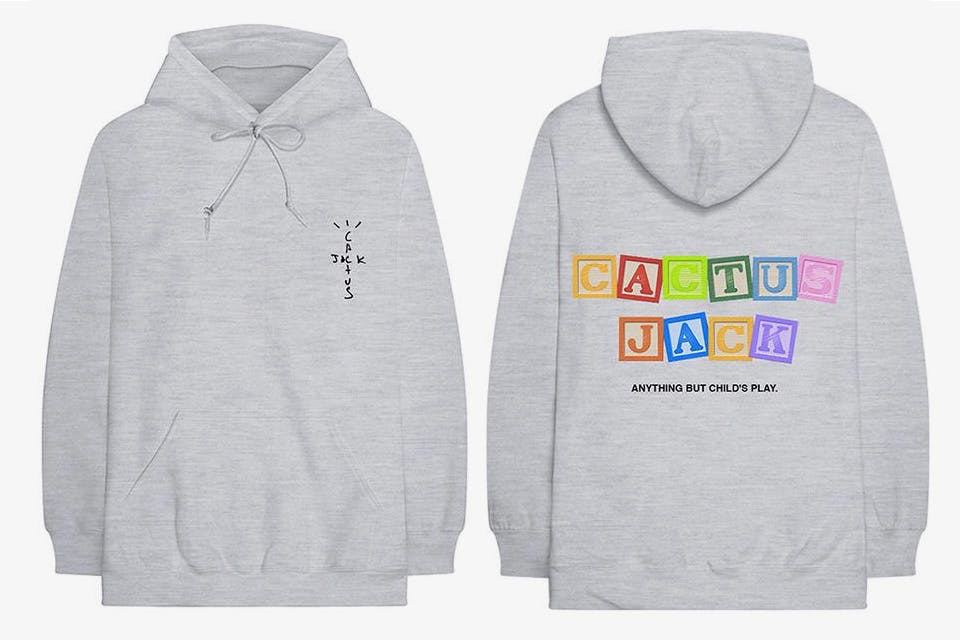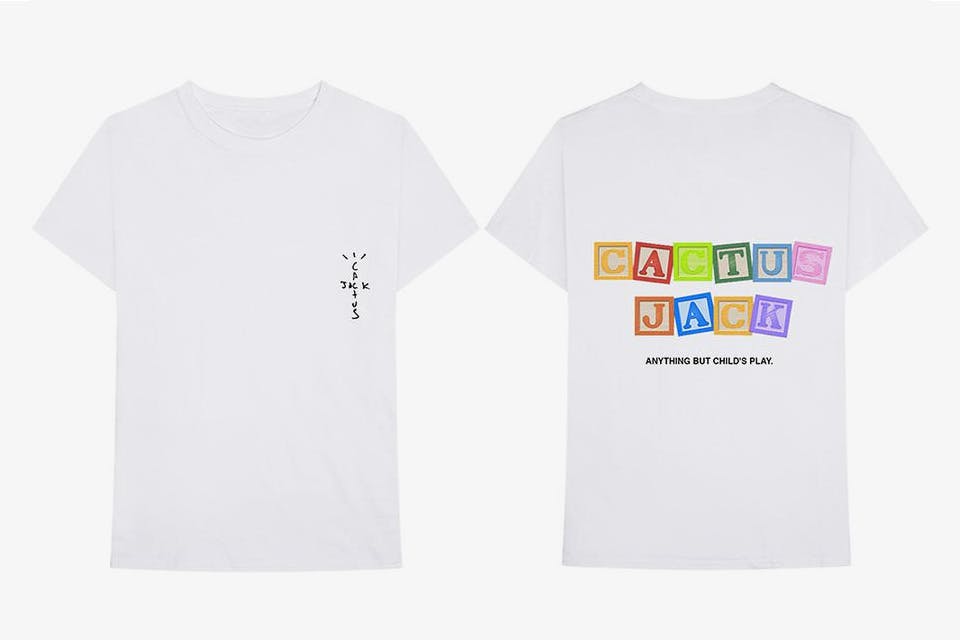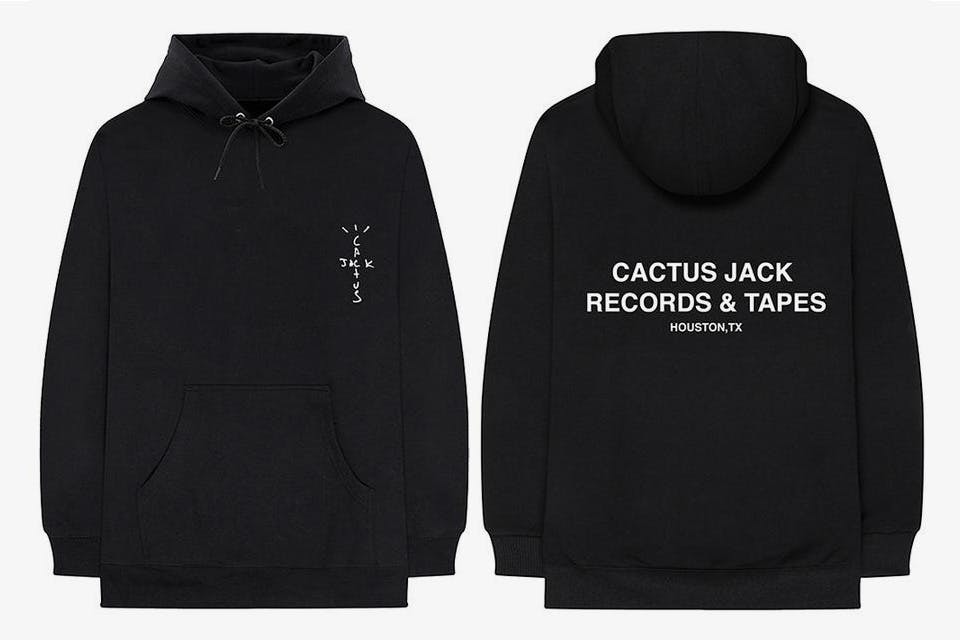 Around the same time, Scott also dropped a Cactus Jack-themed merch line that paid tribute to the prickly plant with hand-drawn branding scrawled across tees, hoodies, and an adorable cactus-shaped keychain.
1. BROCKHAMPTON Reason: don't need one
Editor's Note: While BROCKHAMPTON's March merch didn't coincide with a tour or album launch (despite it arriving days after they'd announced PUPPY is coming), the release stands out as our favorite rap merch of 2018 so far. It isn't the loudest by any stretch — put it next to Teyana Taylor's, for example, and it'd be lost — but that's the reason we like it so much. Super-wearable, fun, and a bit retro, standout pieces include the red "POWER" sweater, "WILLY WILLY" print ringer tee, and "Gay" socks. The drop even included a BROCKHAMPTON-branded water bottle, because hydration is important, kids.
Do you have a favorite hip-hop merch line from 2018? Share your thoughts in the comments.
Now find out which Young Thug tracks Highsnobiety staff like most.
To stay up to date with more Shopping content from Highsnobiety, follow @Highsnobietyshopping on Instagram and @Highsnobdrops on Twitter.