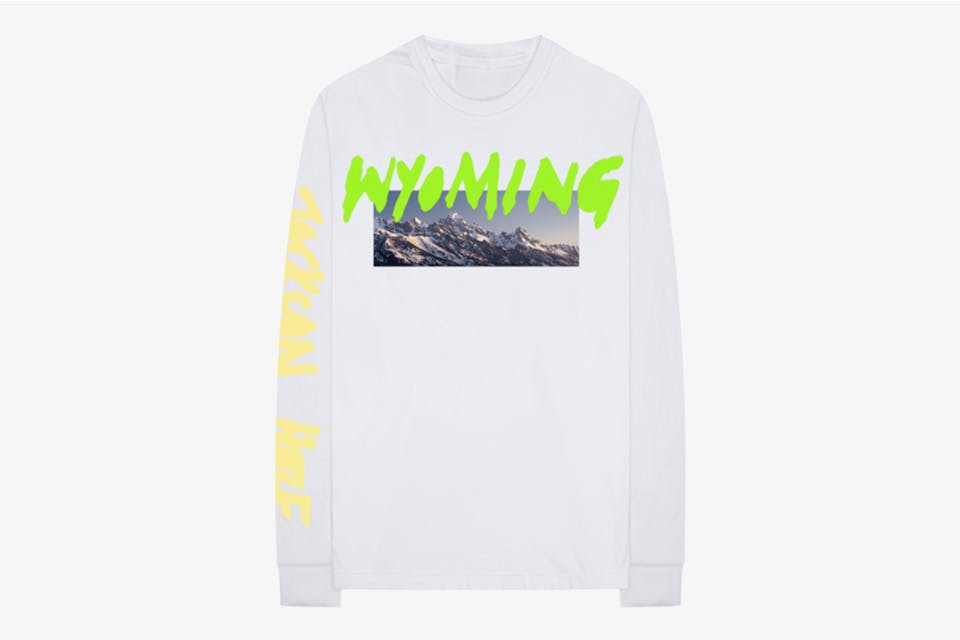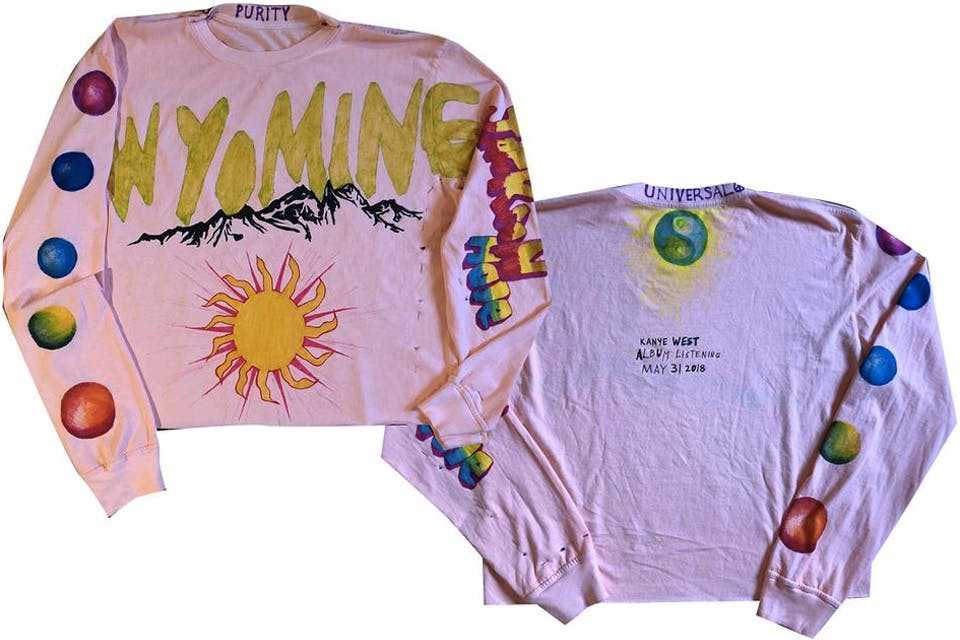 Brand: Kanye West
Season: Summer 2018
Key Pieces: The orange "Wyoming" hoodie and long-sleeve tee offer your summer wardrobe warm, bright tones and playful graphics.
Release Date: Available now
Buy: Kanye West
Editor's Notes: Kanye West sold $500,000-worth of his "Wyoming" merch in just 30 minutes — that's half a million dollars in half an hour.
The ye album merch dropped shortly after his star-studded listening party in Wyoming. During an interview with L.A. radio station Power 106, West's former manager Scooter Braun interrupted to tell Kanye the good news.
For the drop, West teamed up with supplier Bravado, which also helped supply logistics for YEEZUS and The Life of Pablo memorabilia. As seen in the gallery, the new collection features a bright blend of text and graphics, as well as a special handpainted T-shirt in pink. On offer is a small number of long-sleeve T-shirts and hoodies with a picture of Wyoming's snowy landscapes beneath a neon green font. Similar to the drop for Pablo, the sleeves feature bold text print. Prices range from $65 to $145.
For those looking to cop, the "Wyoming" merch is available now and ships worldwide.
In case you missed it, here's what went down at Kanye West's album streaming party.