It's difficult to comment on what a year can mean in the grand history of the sneaker world without some distance from it. But as we assess what 2022 has meant for the industry, up close it feels like a moment of transition.
For better or worse, the scene looks drastically different than it did when the year began. Much of this has to do with the influx of new voices and the ascent of brands which, five years ago, didn't hold nearly as much influence as they do now. We're a far cry from the days of best-of lists made up exclusively of Air Jordan collabs. New Yeezy silhouettes failed to break through in any significant way, and the performance shoe space is a long ways from where it was when KITH was crafting sought-after heat for LeBron's on-court rotation.
Trends come and go, sure, but the last year has marked the end of an era in more concrete ways. From Virgil Abloh's passing in November of 2021, the tragedy at Travis Scott's Astroworld festival, and Ye's public fall from grace and split with adidas, figureheads that have defined the last decade of sneaker culture have left voids in need of filling. In their place are new culture drivers eager to challenge the status quo and make their mark with comparatively quieter brands who aren't afraid to let them be bold, be weird, and take big swings. Their work is what's largely reflected in the year's standouts. Five years from now we may look back on 2022 not as the end of what came before but rather the beginning of something new - and perhaps better.
NIKE KOBE 6 'MAMBACITA'
One of the biggest stories in the sneaker world in 2021 concerned Vanessa Bryant, the widow of the late Kobe Bryant, allowing her husband's contract with Nike to expire after the brand was unable to agree to a new set of terms for renewal. Just over a year after his death, Nike would abruptly cease production of Bryant's signature line.
In March 2022, it was announced that the Bryant estate and Nike had agreed to a new contract that would see production numbers increase and a pronounced focus on youth basketball outreach. The first shoe to launch post-partnership is the Kobe 6 Protro 'Mambacita,' a colorway designed in tribute to Vanessa and Kobe's late daughter, GiGi. It's a clean black and white take on one of the Mamba's most beloved silhouettes and includes details paying homage to Kobe and GiGi alike. All proceeds from the shoe were donated to the Mamba and Mambacita Sports Foundation, a nonprofit founded by the Bryant family dedicated to working with underserved athletes. It's not the first pair of Kobes released since his passing but it's one that marks a new beginning in the place of what had long seemed like a definitive ending.
JJJJOUND NEW BALANCE 990v3 [BROWN]
2022 isn't the first time Montreal-based design studio JJJJound collaborated with New Balance (they first jammed together on a New Balance 990v3 back in 2018), but it's the year the partnership between the two brands jumped from cult classic to genuine hype phenomenon. It's not the only JJJJound joint to wind up on this list (and it might not even be the one with the highest profile) but when your shoe is so hot that even Ukrainian President Volodymyr Zelensky has to cop a pair, flowers are owed.
JJJJOUND ASICS GEL-KAYANO 14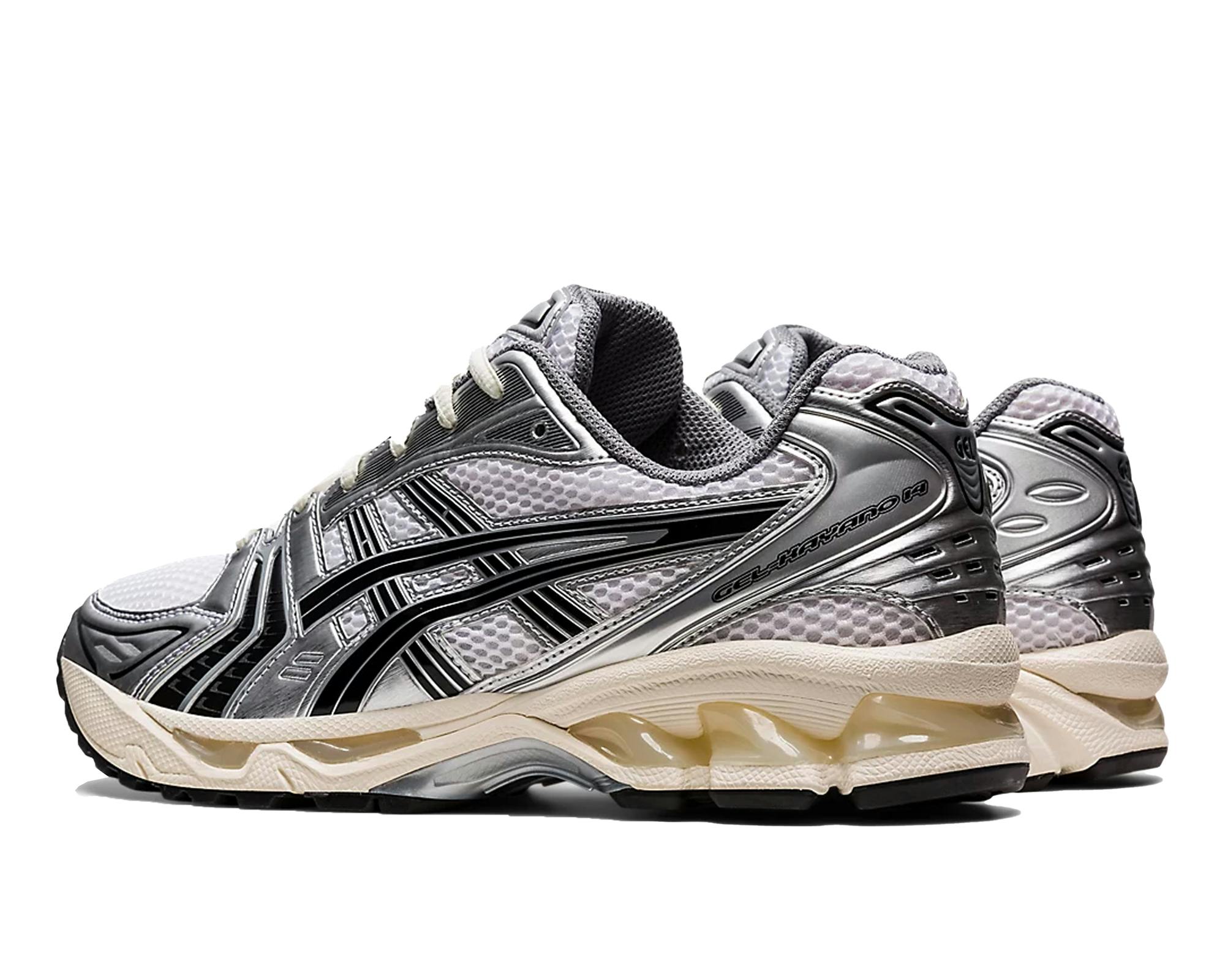 Any question as to whether or not the sneaker world has moved past the dad shoe moment is answered in where JJJJound directed their focus in 2022. Not only did they drop a collaboration with the end-all-be-all dad shoe brand, they also managed to get hypebeasts to clamor over a reflective mesh runner. The house's take on ASICS' Gel-Kayano 14 (a shoe mostly seen on the feet of people who put zero thought into what shoes they wear) became one of the hottest drops of the year. Critics pointed out that JJJJound basically got people to pay crazy resale prices for a shoe you can find the rough equivalent of on ASICS website for under a hundred bucks. They aren't wrong, but making a sneaker like this stand out in a wildly oversaturated market is kind of an accomplishment in and of itself.
CROCS POLLEX CLOG BY SALEHE BEMBURY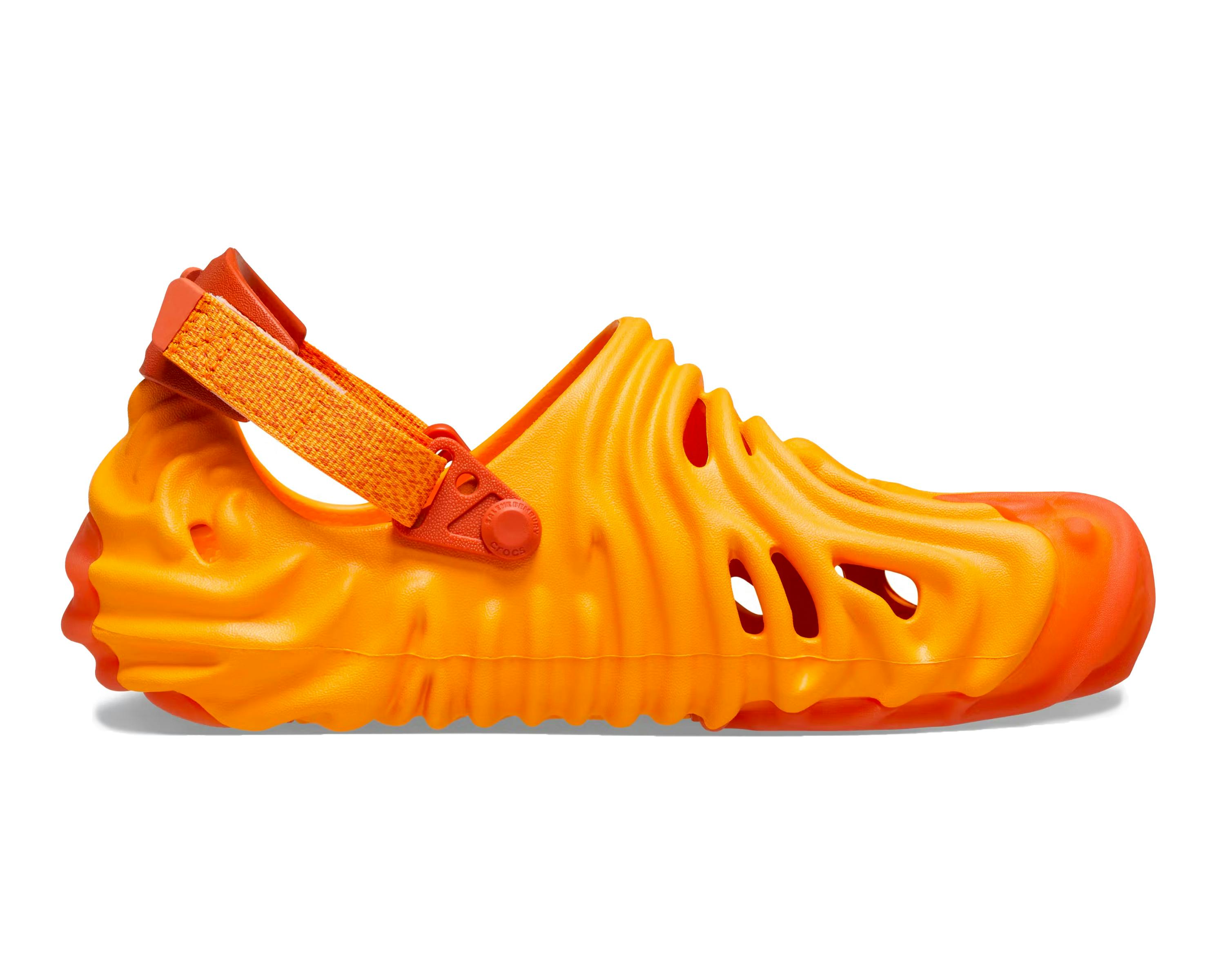 The pseudo-ironic resurgence of Crocs became a regular resurgence in 2022, no qualifiers. There's nobody more responsible for this than Salehe Bembury, who's spent the last couple of years carving out an eclectic niche in the field. His work often operates on the fringes of mainstream sneakers (his work with Anta is particularly niche), with New Balance and Vans being his most prominent collaborators. Still, none of his work made an impression this year quite like his Pollex clog, a collaboration with Crocs. His weird, wavy take on the brand's classic spongy kicks proved inescapable in 2022, the rare Croc you can wear without so much as a wink.
NIKECRAFT GENERAL PURPOSE SHOE TOM SACHS
Call it a recession, call it a bubble bursting, call it whatever you want. The fact of the matter is that sneakerheads in 2022 seemed to start to take on something of a new ethos: buy less, wear more. After years of accumulating crazy rare silhouettes and colorways but never actually lacing them up, legendary Nike collaborator Tom Sachs released a sneaker designed to upend preexisting notions of what we should look for in the shoes we wear.
Dubbed the General Purpose Shoe, Sachs' latest contribution to the sneaker world is made with the intention to be worn well and worn often. Nike produced massive quantities of the shoes, ensuring anyone who wanted a pair had an honest chance at buying them, and even released them at select Kohl's locations across the country.
NEW BALANCE X JOE FRESHGOODS 9060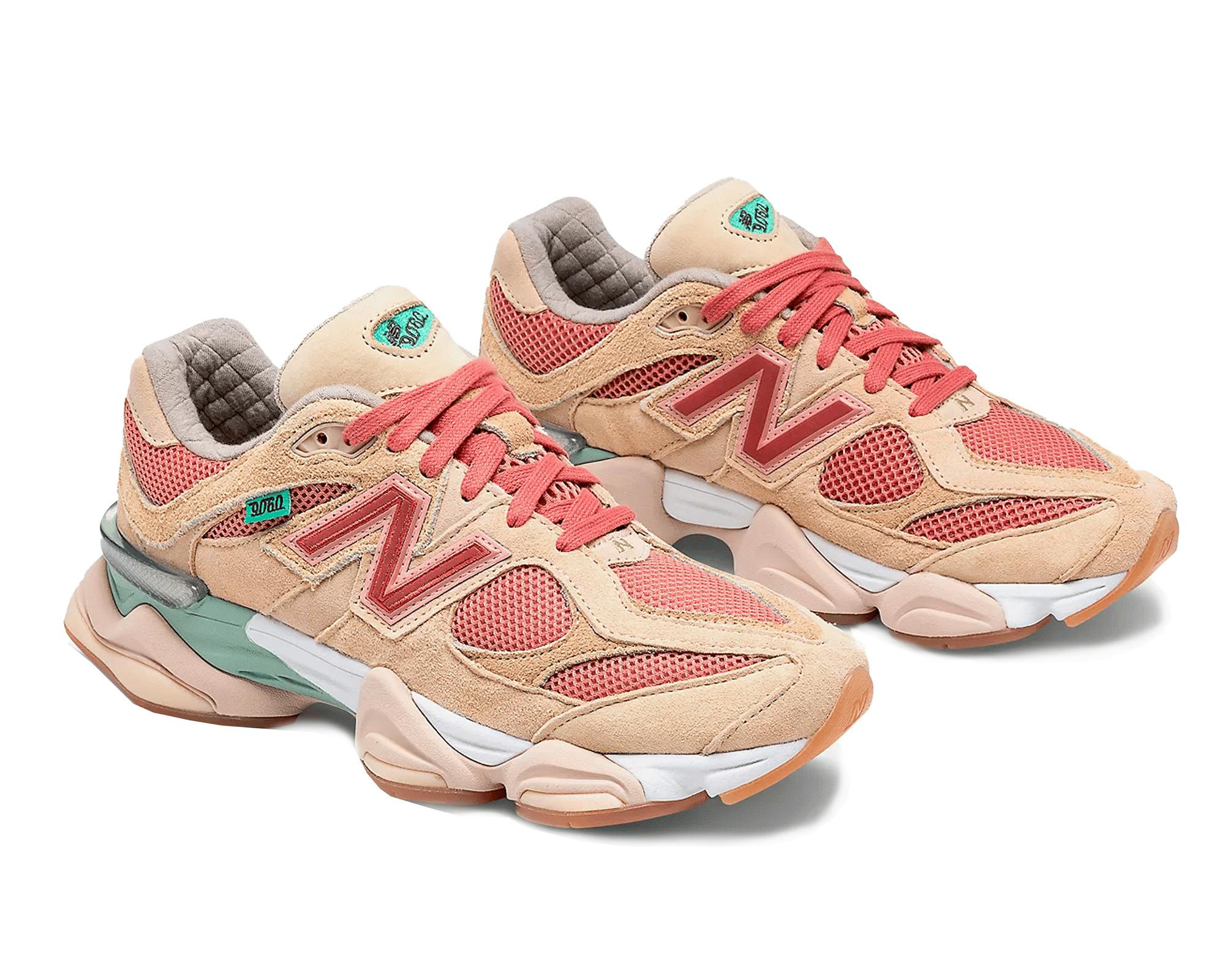 Joe Freshgoods is hardly new to the world of New Balance but his collaboration with the brand leveled up in 2022. The standout is his take on the New Balance 9060, a silhouette with a chunky, asymmetrical sole and muted suede uppers offset with his now-signature pastels. The singular creator's work puts an emphasis on storytelling and aims to thread together overarching narratives centering the Black experience in America. His 9060, also dubbed the "Inside Voices" colorway, builds on this with a photo and video campaign exploring family ties and etiquette. As New Balance builds out a steady stable of interesting collaborators, Joe Freshgoods remains a can't-miss name on the brand's roster.
NEW BALANCE MADE IN USA 990V3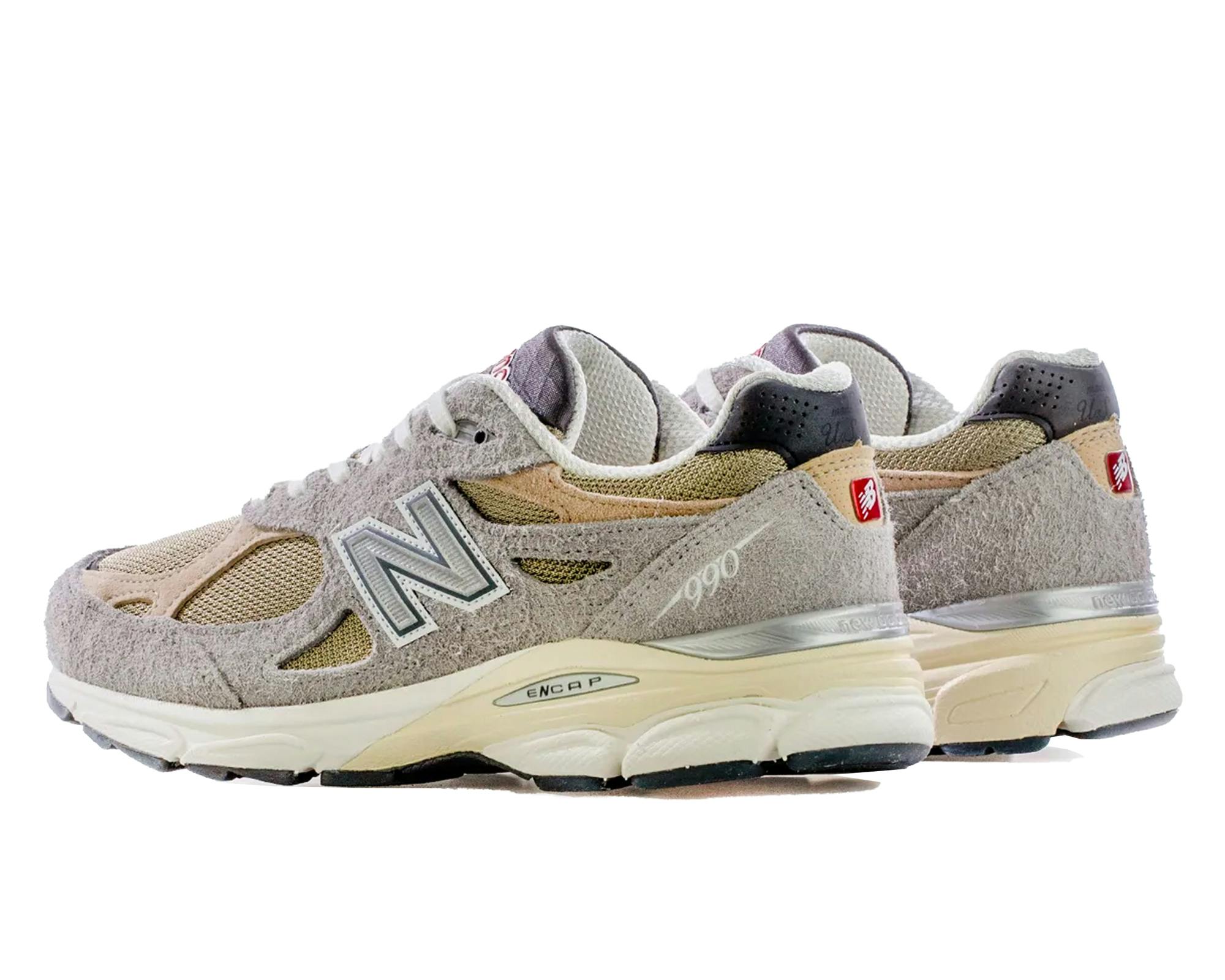 If you're noticing a lot of New Balance on this list it's because, well, they had themselves a year. The brand has steadily been gaining speed over the last few years, finally emerging as the juggernaut in the sneaker scene in 2022. These days it seems like everything they touch turns to gold, and it's thanks in no small part to one of the brand's newest creative directors: Teddy Santis.
Santis is the man behind Aime Leon Dore, one of the hottest streetwear brands in the world today. The brand's collaborations with New Balance have been foundational in building NB into the biggest name in sneakers right now, and they took the partnership to a new level in 2021 by appointing Santis as the creative head of the Made in USA division. That partnership finally bore fruit this year with the first of Santis's MiUSA sneakers dropping back in the spring. They bear the unmistakable touch of Santis, a simple revamped classicism with one foot firmly planted in the brand's rich history, another in the present day. In 2022, Teddy Santis made general release New Balance sneakers sell out. Welcome to the future.
AIR JORDAN 1 'LOST AND FOUND'
We can talk all day about trends, brands on the rise, collaborators who had breakout years, whatever. At the end of the day, if Jordan Brand puts out a retro of the greatest sneaker of all time, it's going on the end-of-year best sneakers list. It's a sure thing in the sneaker world, the sort of perennial favorite that will always trump even the loudest of celebrity designers releasing their take on MJ's kicks. Jordan's latest take on the classic Chicago 1 (which hasn't seen a proper retro since 2015) is a beauty, with subtle cracked leather and yellowed soles to give the shoes a vintage vibe, as though you really came across a deadstock pair of '85s in the basement of a mom-and-pop sporting goods store. Chicago 1s are always can't-miss but this new take on them is really can't-miss.
NIKE X LOUIS VUITTON AIR FORCE ONE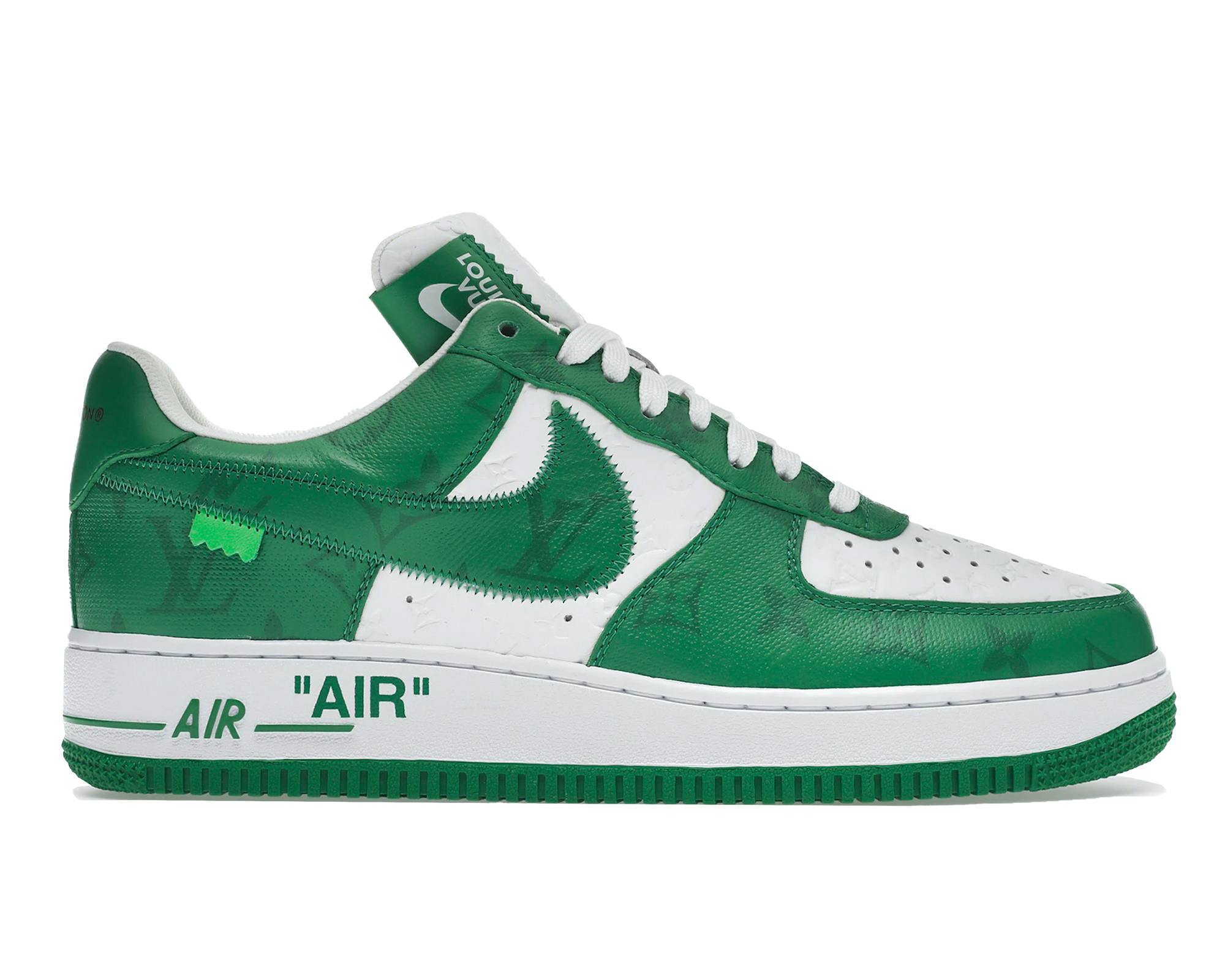 Virgil Abloh's passing in 2021 sent shockwaves throughout the community, his work having bridged the gap between sneakers, streetwear, and luxury fashion. As the artistic director of Louis Vuitton, Abloh had long been working on a high-end collaboration between the iconic fashion house and Nike. The result, an expansive collection of luxury interpretations of the Air Force One, became the most coveted shoe of 2022. To recount what the shoes sold for or the prices they're fetching on retail sites right now is moot; these shoes are as close to priceless as sneakers get. The Nike x Louis Vuitton Air Force One stands as a celebration of one of the most innovative and influential voices the sneaker world has ever seen.