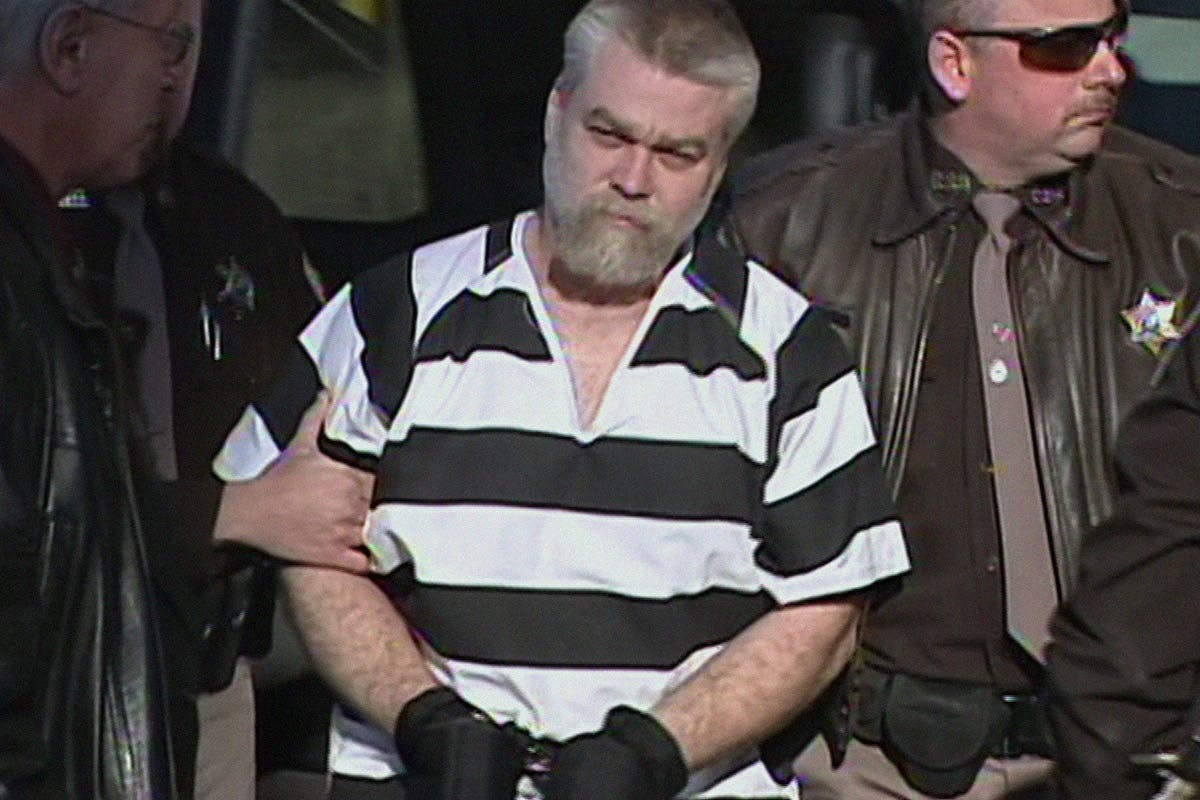 The rise in popularity of true crime documentaries may seem like a contemporary phenomenon — thanks to the binge-able series model on Netflix which allow filmmakers to take a deeper dive compared to a traditional two-hour film — but of course, industry creatives have been exploring criminality, bizarre behavior, and mysterious circumstances for decades. Perhaps only now, however, do these real-life stories seem that much more terrifying because we can dissect the plot twists along the way like amateur sleuths.
But what exactly makes a good true crime documentary? Is it the pursuit of justice? Is it the exoneration of an innocent person? Is it the emotional resonance that what you're watching actually occurred? Perhaps when it comes to true crime, it's all three.
For those of you who truly believe that the truth is stranger than fiction, here are the 29 best true crime documentaries that every Highsnobiety reader should see at least once.
*minor spoilers follow*
Evil Genius: The True Story of America's Most Diabolical Bank Heist
Year: 2018 Director: Barbara Schroeder Rotten Tomatoes: 80 percent Editor's note: What often makes a great true crime documentary is that there is one part of you that feels like the subject is glaringly innocent, and another part of you that feels it's obvious that they've been complicit in the crime. Such is the case in Evil Genius. A pizza man is seemingly the victim of an elaborate plot when he is outfitted with a bomb around his neck and told to go rob a bank. When it ends poorly, police are left to assess whether or not he played a role in his own demise.
The Keepers
Year: 2017 Director: Ryan White Rotten Tomatoes: 97 percent Editor's note: The Keepers feels very identifiable even if you're never set foot inside a Catholic church. Focusing on two women in their 60s whose lives were shaped for the better by a teacher, Sister Cathy, the duo attempts to figure out what happened to her when she seemingly vanished out of thin air. As they dig into Cathy's movements on the days and hours before she disappeared, they uncover a deeper, darker set of crimes along the way.
The Staircase
Year: 2004 Director: Jean-Xavier de Lestrade Rotten Tomatoes: 94 percent Editor's note: The Staircase is a testament to filmmaker Jean-Xavier de Lestrade's commitment to the truth. What began in 2004 bubbled up again to the surface in 2018 as developments in the case continued to occur. Rolling cameras from the very beginning — unlike other true crime documentaries that rely on after-the-fact recollections — the viewer is invited inside the inner circle of a man charged with murdering his wife on a staircase. Since the film takes place over a lengthy period of time, the physical toll on Michael Peterson is something that is undeniable whether you feel he is innocent or guilty.
The Innocent Man
Year: 2018 Director: Ross M. Dinerstein & Clay Tweel Rotten Tomatoes: 71 percent Editor's note: In his long and illustrious career, writer John Grisham has only ever delved into the non-fiction genre once. Choosing to focus his attention on a string of grisly murders in small-town Ada, Oklahoma, The Innocent Man is a scathing indictment of law enforcement and the state's unwillingness to right a perceived wrong.
The Jinx: The Life and Deaths of Robert Durst
Year: 2015 Director: Andrew Jarecki Rotten Tomatoes: 95 percent Editor's note: It's almost impossible to provide a concise summary for The Jinx due to the absolutely insane behavior of the title subject, Robert Durst. What we can say is that oftentimes true crime documentaries are criticized — or feel half-cooked — because audiences want definitive answers at the end. In the case of The Jinx, you get something as close to validation as you're ever going to get on screen.
Tickled
Year: 2016 Director: David Farrier & Dylan Reeve Rotten Tomatoes: 94 percent Editor's note: "Competitive endurance tickling" sounds like something you'd come up with in a book of Mad Libs. And yet, it's something very real that intrigued journalist David Farrier who set out to investigate what he thought would be simply a weird and whimsical "sport" like people who play Quidditch from Harry Potter. Instead, Farrier found a diabolical horror story that felt like a fetish film gone completely wrong.
The Imposter
Year: 2012 Director: Bart Layton Rotten Tomatoes: 96 percent Editor's note: In 1994, 13-year-old Nicholas Barclay went missing in San Antonio. After three years, his family assumed the worst had happened, but were overjoyed when they got a call from Spanish officials saying they had found him. The only problem; Nicholas was blue-eyed and blonde-haired, and this newer version had brown eyes and a French accent. Overjoyed that Nicholas was back in their lives, his family was wiling to overlook the fact that it was clearly an imposter posing as their son.
Soaked in Bleach
Year: 2015 Director: Benjamin Statler Rotten Tomatoes: 76 percent Editor's note: The whole world seemed to mourn when Nirvana frontman, Kurt Cobain, took his own life in 1994 — accepting the fact that severe depression had caused him to pick up a gun. Told through the point of view of Tom Grant, the PI who was hired by Courtney Love, he unpacks several details he finds disproves the long-held theory — like the amount of drugs in Cobain's system — and the way the shotgun shell landed.
Dear Zachary: A Letter to a Son About His Father
Year: 2008 Director: Kurt Kuenne Rotten Tomatoes: 94 percent Editor's note: Dear Zachary: A Letter to a Son About His Father is equal parts murder investigation as it is a gut-wrenching family drama. When 28-year-old Dr. Andrew Bagby was found dead in a park, officials honed in on his ex-girlfriend, Shirley Jane Turner. Turner eventually fled to Canada, and promptly announced that she was pregnant with the victim's child (Zachary). The filmmaker, Kurt Kuenne, had known Bagby, and had originally intended to interview relatives and friends so that Zachary could have a sense of what Andrew was like. As tends to be the case in true crime documentaries, Kuenne's story takes him from loving homage to absolute horror.
Long Shot
Year: 2017 Director: Jacob LaMendola Rotten Tomatoes: 85 percent Editor's note: One of the hallmark attributes of Larry David's Curb Your Enthusiasm is that his crass personality gets him into terrible situations. In Long Shot, the opposite is actually in effect. Focusing on Juan Catalan, who was arrested for a murder he says he didn't commit, he believes his alibi will come from the raw footage shot while David filmed Curb Your Enthusiasm at a Los Angeles Dodgers game.
Wild Wild Country
Year: 2018 Director: Maclain Way & Chapman Way Rotten Tomatoes: 98 percent Editor's note: Wild Wild Country is another true crime doc that doesn't fit in a tidy synopsis. While that may indicate a muddled storyline, that couldn't be further from the truth. Instead, it's a story with layered textures that combines elements of trans-Atlantic religious pilgrimages, a quasi-utopian society, mass poisoning, and attempted murder. And of course, there's Ma Anand Sheela, one of the most interesting figures in recent memory.
Paradise Lost: The Child Murders at Robin Hood Hills
Year: 1996 Director: Joe Berlinger & Bruce Sinofsky Rotten Tomatoes: 100 percent Editor's note: When the bodies of three young boys are found in a ditch in a wooded area of West Memphis, Arkansas — known as "Robin Hood Hills" — police arrest three teenagers who will be come to know in popular culture as the "West Memphis Three" (as part of a trilogy of films about the same topic). Citing a connection to satanism, there's a rush to judgement about the teenagers' character which illustrates that their due process was trampled along the way.
The Thin Blue Line
Year: 1988 Director: Errol Morris Rotten Tomatoes: 100 percent Editor's note: Without Errol Morris' The Thin Blue Line, the true crime documentary genre probably wouldn't even exist. Focusing on Randall Dale Adams, a drifter who was charged with the murder of a Dallas police officer and sent to death row, the film incorporates all the elements we know associate with a tastefully told true-life story; artfully shot recreations, enlightening interviews, and a haunting score.
Making a Murderer
Year: 2015 Director: Laura Ricciardi & Moira Demos Rotten Tomatoes: 84 percent Editor's note: If there were a contemporary streaming example of the impact The Thin Blue Line had on true crime in cinema in the late '80s/early '90s, it's definitely Making a Murderer. Having spent 18 years in prison for the wrongful conviction of sexual assault, Steven Avery is seemingly going to get on with his life. But his time on the outside was fleeting when he was re-arrested on a separate murder charge that he adamantly denied committing. The filmmakers tear into what they believe is a bias by local police enforcement, and heavily examines the impact of coercion techniques used against intellectually deficient minors.
There's Something Wrong With Aunt Diane
Year: 2011 Director: Liz Garbus Rotten Tomatoes: 62 percent Editor's note: While driving a minivan the wrong way on New York's Taconic State Parkway, Diane Schuler, a 36-year-old Long Island resident, ending up killing herself, her 2-year-old daughter, three nieces, and the three men that she hit head on. The subsequent autopsy revealed that Schuler had marijuana in her system and a blood alcohol level of .19 (more than twice the legal limit). While this would suggest a pattern of substance abuse, those that knew Schuler were baffled by what triggered such a tragic and out-of-character lapse in judgement.
The Central Park Five
Year: 2012 Director: Ken Burns Rotten Tomatoes: 93 percent Editor's note: Ken Burns is another documentarian filmmaker whose reputation precedes him — having covered topics ranging from America's pastime to jazz. The Central Park Five focuses on the brutal 1989 assault of Trisha Meili inside New York's popular grassy parcel of land. Five black and Latino teenagers from Harlem were convicted of the crime after hours of interrogation which led to a confession. However, they had nothing to do with it.
Cocaine Cowboys
Year: 2006 Director: Billy Corben Rotten Tomatoes: 69 percent Editor's note: When cocaine penetrated the United States marketplace, the result was twofold; for those that consumed the drugs, it was a party that would seemingly never end, and for those tangibly involved in the smuggling and trade, there was a bloody war to control the industry. Although it doesn't delve into a particular murder or a specific crime, the film is rich in detail about the ins and outs of the narcotics trade.
Gringo: The Dangerous Life of John McAfee
Year: 2016 Director: Nanette Burstein Rotten Tomatoes: 100 percent Editor's note: There was a time when John McAfee's name was most commonly associated with the anti-virus software he created for PC at the time when people were just starting to heavily use the internet, and fear of an attack on an operating system was heightened thanks to the nightly news. While one might assume that John McAFee shared the same character traits as other Silicon Valley luminaries like Steve Jobs or Bill Gates, the man actually shared closer ties to a warlord after he ventured to Belize, formed a makeshift militia, and became the chief suspect in the murder of one of his neighbors.
The Inventor: Out for Blood in Silicon Valley
Year: 2019 Director: Alex Gibney Rotten Tomatoes: 75 percent Editor's note: The Inventor is another film that doesn't necessarily scream "true crime," but as you unpack the story of Elizabeth Holmes, you can see that some type of massive fraud took place. Holmes' company, Theranos, was looking to disrupt the multi-billion dollar blood testing industry with a magic box of sorts which could use a single drop of capillary blood to run over 200 tests. If it sounds too good to be true, it's because it was.
Murder Mountain
Year: 2018 Director: Joshua Zeman Rotten Tomatoes: 81 percent Editor's note: With marijuana laws changing across the country, people have probably come to the assumption that the shift in its status at the state level completely drove out the criminal element. Murder Mountain works on two levels. The first, focuses on the disappearance of Garret Rodriguez, a cannabis grower, who vanished in the Alderpoint section of Humboldt County, CA — which had earned the dubious nickname "Murder Mountain" because it had become a hub for missing person's cases. Secondly, the film does an admirable job attempting to show that a grey market exists between the world of legal and illegal grow operations.
The Act of Killing
Year: 2013 Director: Joshua Oppenheimer Rotten Tomatoes: 95 percent Editor's note: The Act of Killing plays out like a fever dream. Filmmaker, Joshua Oppenheimer, chose to explore a mass Indonesian genocide from 1965-1966 using first-hand accounts of those who had been involved in the slaughter. Although one would expect simple interviews, instead, the film uses elaborate recreations — from genres you wouldn't expect like musicals and westerns — to get subjects comfortable enough to talk about what really happened.
Operation Odessa
Year: 2018 Director: Tiller Russell Rotten Tomatoes: 100 percent Editor's note: Despite the rather innocuous title, Operation Odessa is a rich character study about a Miami playboy, Russian gangster, and Cuban drug smuggler who ended up befriending one another. At first, this friendship results in some low-level chicanery. But the trio starts thinking bigger; as the Soviet Union is collapsing, they believe it's possible to buy a submarine and sell it to members of Colombia's Cali drug cartel.
American Vandal
Year: 2017 Director: Tony Yacenda Rotten Tomatoes: 98 percent Editor's note: The major knock against the true crime genre is that they cover heavy topics that make viewing very challenging. American Vandal completely turns the genre on its head with a parody approach that never manages to acknowledge that it's a comedy in the first place. They treat the crime — someone vandalized a bunch of cars by drawing dicks on the exterior — with the seriousness, recreations, and mysteries we associate with a more traditional approach.
The Witness
Year: 2015 Director: James Solomon Rotten Tomatoes: 90 percent Editor's note: When Kitty Genovese was savagely murdered in Kew Gardens, Queens, New York, 38 people saw the crime occur. One would think that someone saw something which would aid in the investigation. Instead, it revealed how apathy on the part of bystanders was and still is a major issue in solving a crime. 50 years later, her younger brother, Bill, took up the case to not only get justice but understand why those on the periphery were unwilling to help on that fateful day.
Into the Abyss
Year: 2011 Director: Werner Herzog Rotten Tomatoes: 92 percent Editor's note: Werner Herzog's meditation on capital punishment is realized through the lives of two convicted killers; Michael Perry who was on Death Row in Huntsville, Texas, and his accomplice, Jason Burkett, who received a 40-year sentence. Since both are incarcerated, the film is less about the pursuit of justice, and more about the thought process behind not only their crimes, but how we as a society continue to support capital punishment.
The Disappearance of Madeline McCann
Year: 2019 Director: Chris Smith Rotten Tomatoes: 50 percent Editor's note: For those in the UK, The Disappearance of Madeline McCann is a film that may rehash sentiments about a crime that has already been heavily examined. But for a worldwide audience, the case is fascinating and new. When a young girl goes missing from her family's holiday suite in Portugal, there's an outpouring support for the family. But as the missing person's case drags past the 100-day mark, attention then focuses on the parents themselves. While the series is far from perfect, it captures the claustrophobia of the media circus rather well.
Don't F**k With Cats: Hunting an Internet Killer
Year: 2019 Director: Dimitri Doganis, Adam Hawkins Rotten Tomatoes: 67 percent Editor's note: When a sadistic video emerges of someone torturing cats hits the internet, several amateur sleuths come together in an attempt to expose him. What starts as an investigation into animal cruelty turns into a full-fledged murder mystery.
FYRE: The Greatest Party That Never Happened
Year: 2019 Director: Chris Smith Rotten Tomatoes: 92 percent Editor's note: By now, most people are aware of the catastrophe that was the Fyre Festival. But what exactly was it like to be on the ground at the ill-fated gathering, and how exactly did the powers-that-be manage to con so many people into thinking this would be paradise?
The Confession Killer
Year: 2019 Director: Rober Kenner and Taki Oldham Rotten Tomatoes: 100 percent Editor's note: Most true crime documentaries rely on a simple formula of police attempting to track down a killer. That premise gets turned on its head in The Confession Killer when Henry Lee Lucas begins confessing to seemingly every unexplained murder in the United States. Did he really do it, or is this the case of the criminal justice system accepting easy answers?