Setting our sights to the Great White North, we take a look at the 20 best Canadian brands every Highsnob reader should know.
Canada is proving itself more and more as a country that has something tangible to offer to the menswear landscape. Largely skirting the overparticular and ostentatious scope of the fashion world, Canadian brands are respecting the basics, and then lofting those basics into products that are compelling, functional and modern. As a country that is predisposed to the outdoors, many elements of outerwear, workwear and sportswear have seeped into Canadian apparel offerings and this is evident when examining the country's key contenders, which are becoming influential on the global fashion scene now more than ever.
Let's take take a look at the 20 Canadian brands every Highsnob reader should know.
Norda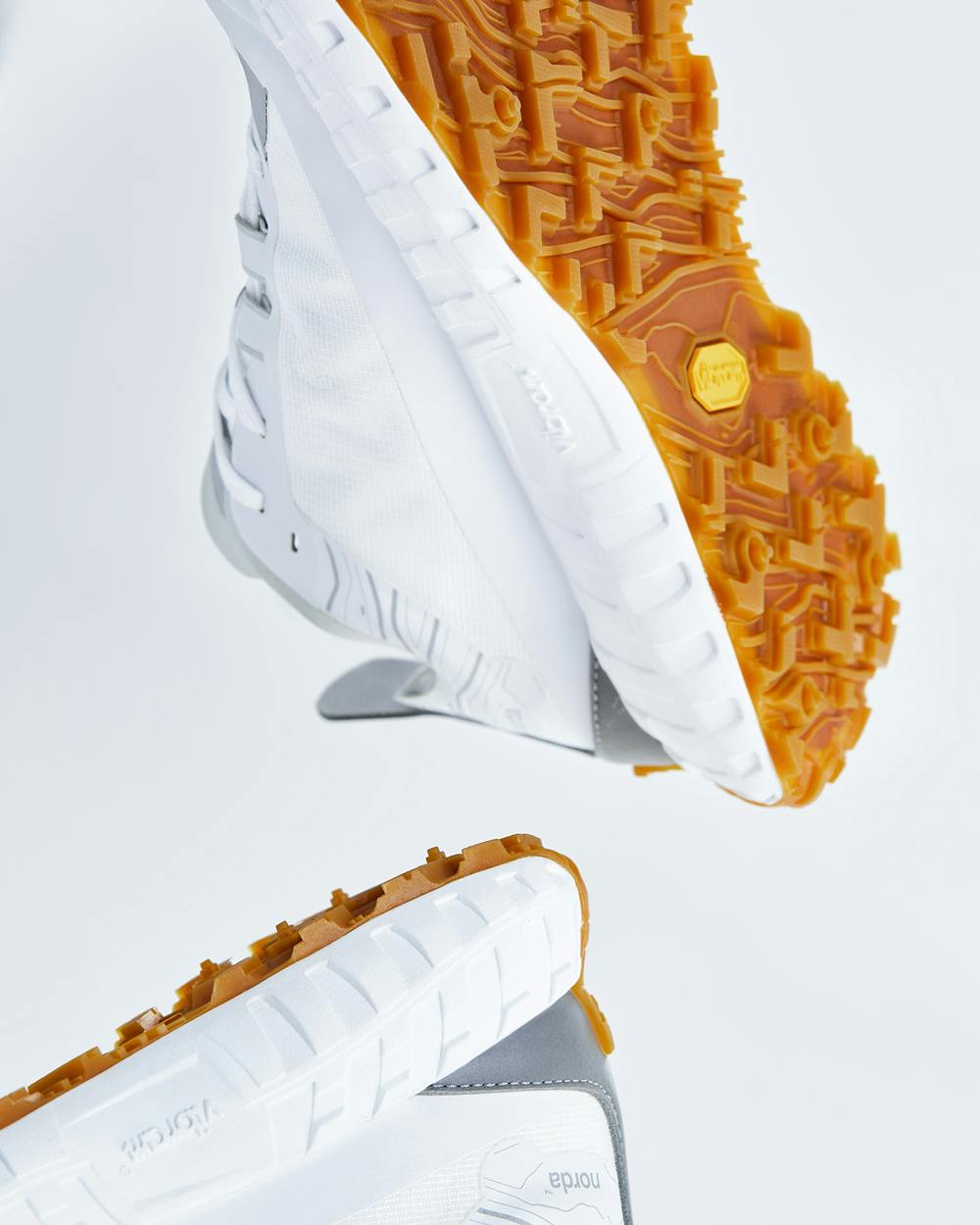 By far one of the most exciting Canadian brands in the fashion world today is the high-tech outdoor footwear brand Norda. They offer sneakers that combine some of the most future-forward design with innovative footwear technology on the market, all the while never losing a chance to make them aesthetically so appealing and fit for every gorpcore and outdoor outfit.
Reigning Champ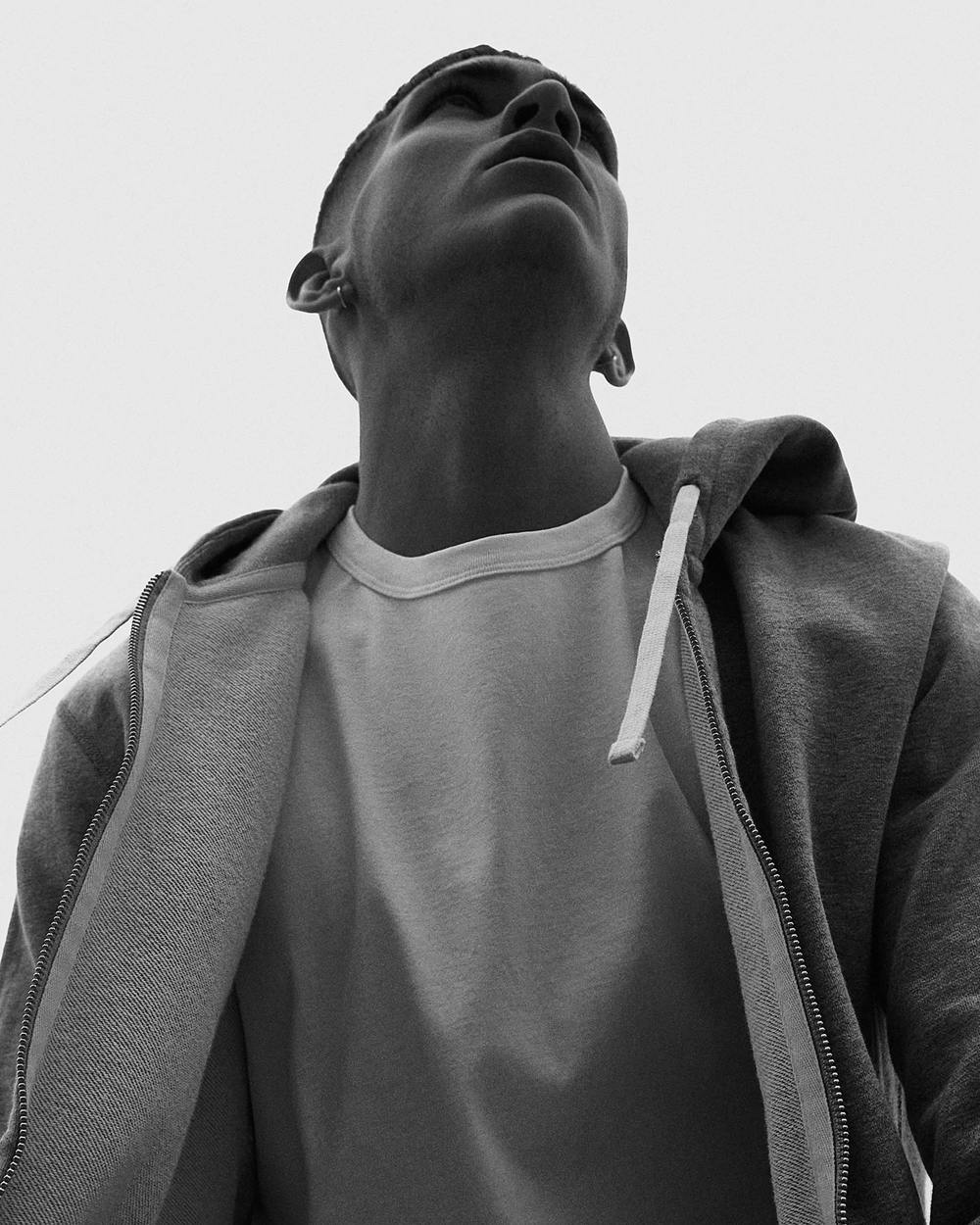 The Reigning Champ ethos orbits around Canadian-made basics. Cozy is the name of the game and Reigning Champ has positioned itself gainfully as a go-to Canadian clothing brand for essential wardrobe items that aren't over-branded. A huge selling point for Reigning Champ, and that makes it one of the best Canadian brands out there, is fabric and the label has made a name for its luxurious twill terry, tiger fleece, knit jersey and other quintessentially Canadian fabrics. The brand makes a point of reenforcing the athletic undertones in each collection by carefully choosing collaborative partners like Everlast and Converse.
wings+horns
Affiliate company to Reigning Champ, wings+horns falls into the same wheelhouse of Canadian-made basics, yet possesses a discernible air of Japanese and military influences mixed in. Many overseas markets have a great appreciation for clothes made in Canada and wings+horns is one of the best examples of the perceived quality in North American clothing. Recently, wings+horns' 10th anniversary ushered in some key collaborations with names like Canada Goose and Porter.
Mr. Saturday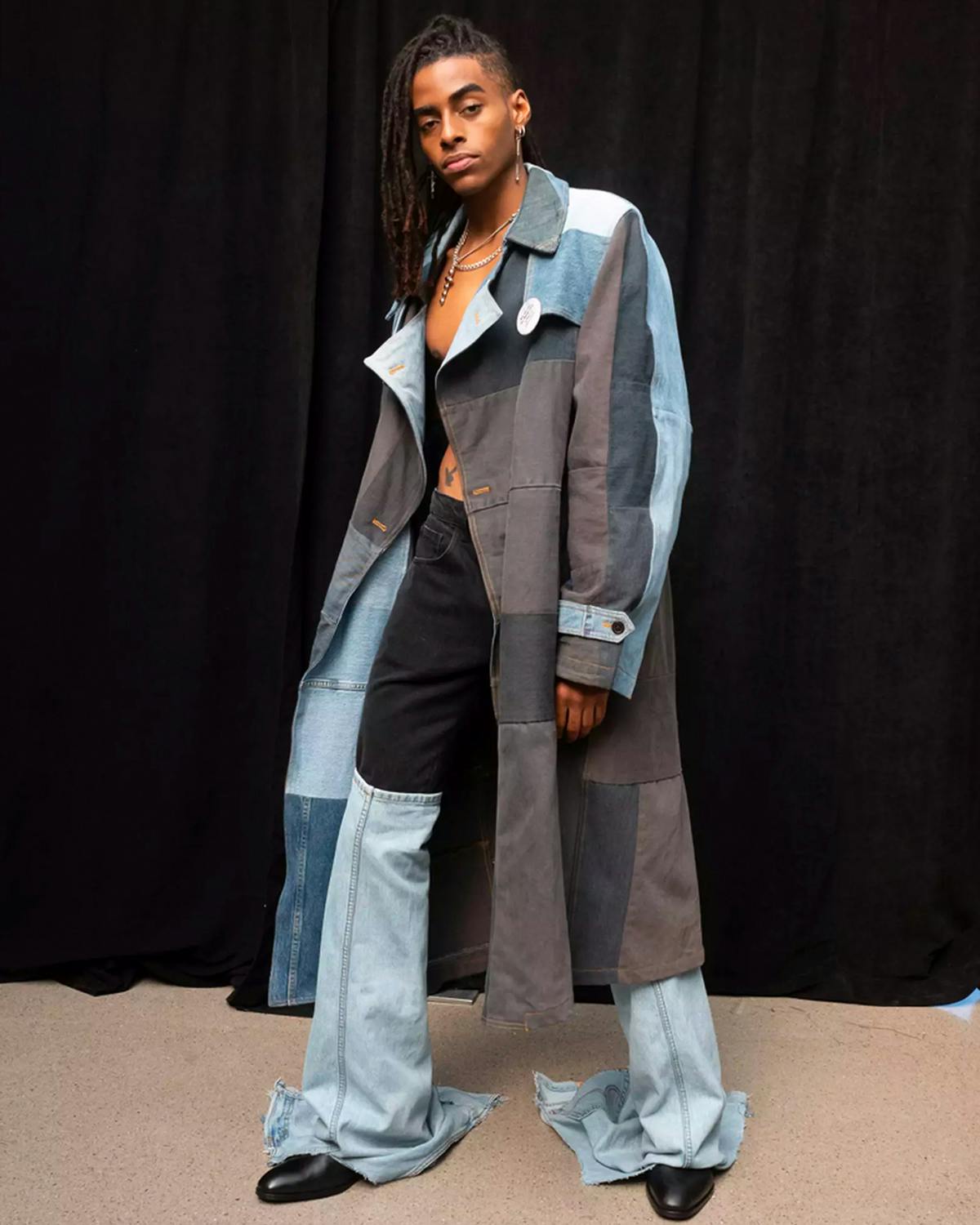 Mr. Saturday is a Canadian fashion brand that is dedicated to telling stories through its designs. It was established by Joey Gollish, a young designer based in Toronto, who is a part of HXOUSE, a creative incubator that supports emerging talent. The brand's designs focus on the party and nightlife subcultures. The brand debuted its Fall/Winter 2020 collection during Paris Fashion Week Men's and presented its Spring/Summer 2021 collection in a digital runway show as part of Highsnobiety's "Not in Paris" initiative.
Where Mr. Saturday's previous collections were all about rave-ready-to-wear attire, the new efforts go in a completely different direction, focusing on sustainable tailoring.
Herschel Supply Co.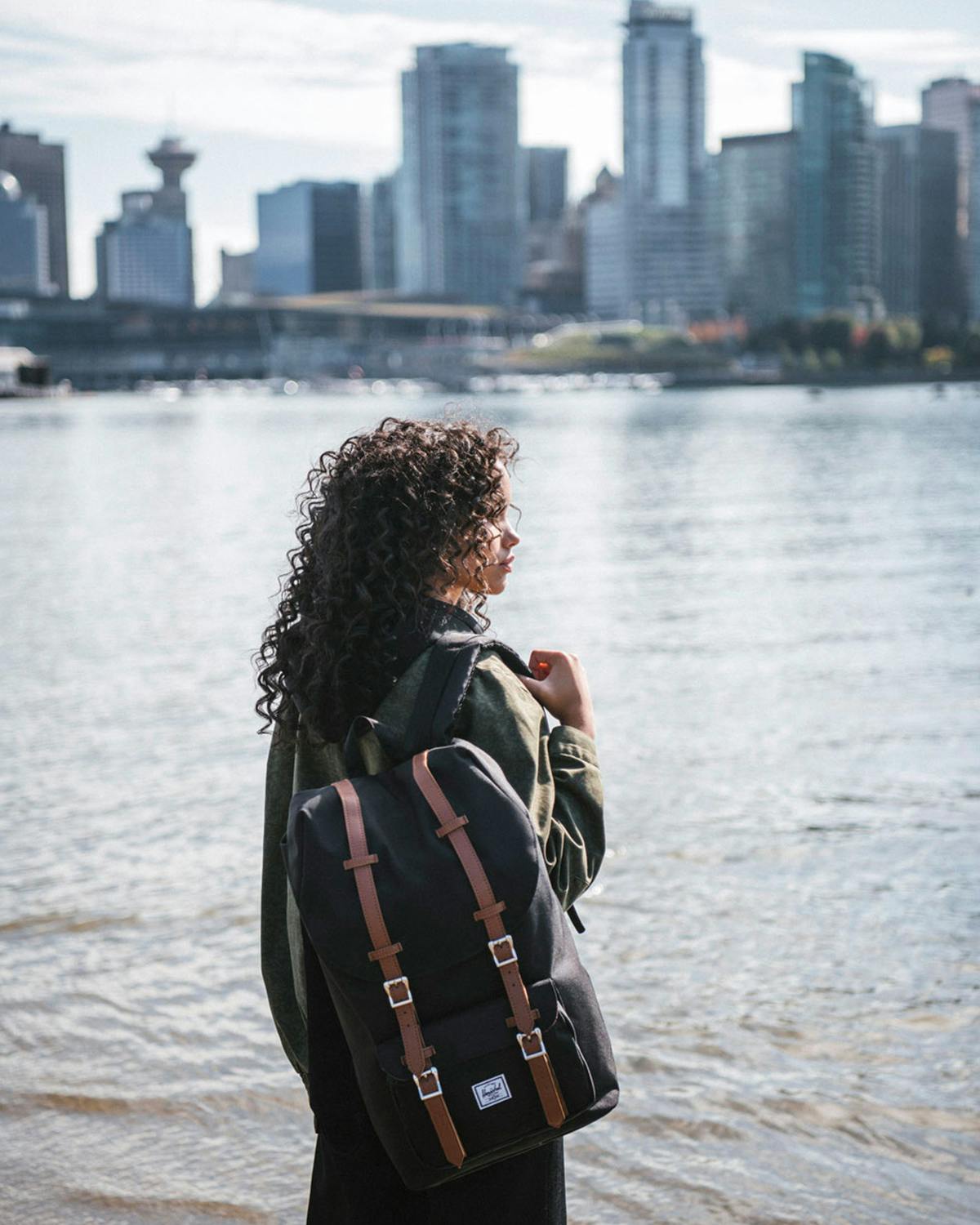 Herschel backpacks, bags, travel goods and accessories have resonated nicely on a global level, thanks to the Canadian brand's timeless approach to design. Drawing inspiration from all corners of the world, the brand still maintains a real sense of Canadian ruggedness. Herschel also possesses a strong catalog of illustrated patterns and prints that have been mixed into past collections, including the "Fine China" and "Pacific" releases.
HAVEN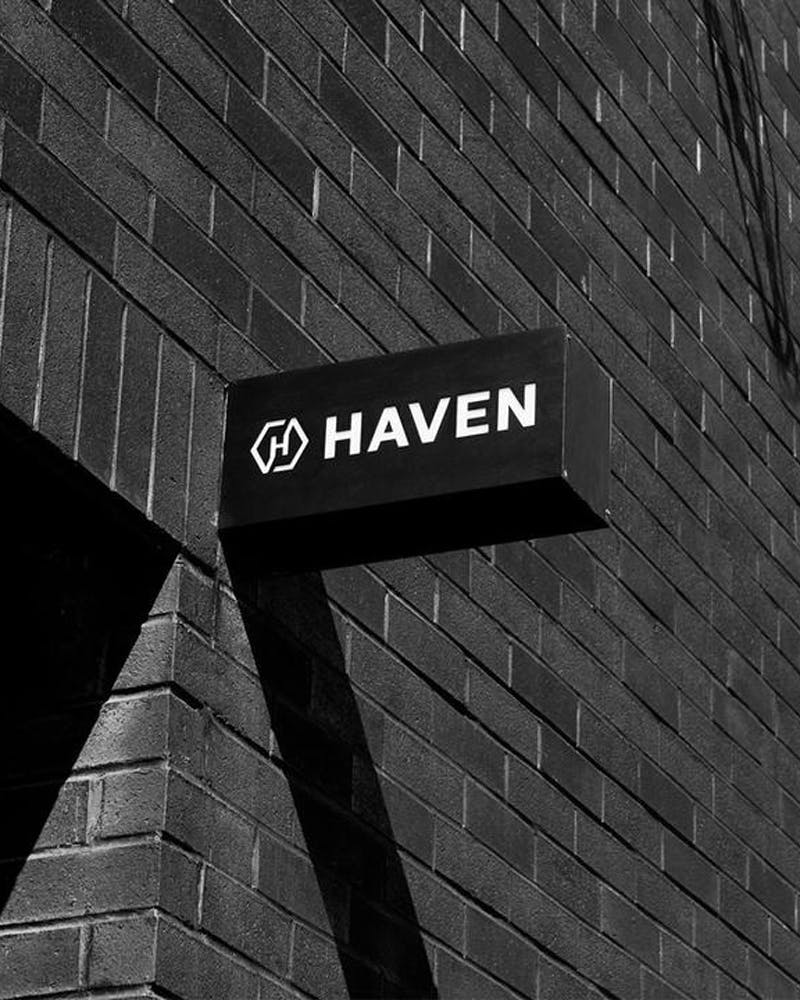 HAVEN is a clothing brand that focuses on creating functional and high-quality clothing aka gorpcore. With roots dating back to 2006, the company was founded with a commitment to authentic design, craftsmanship, and innovation. The HAVEN collection is inspired by the four seasons in Canada and applies a practical design approach to modern clothing. The brand prioritizes comfort, performance, and utility while using top-notch materials and innovative technologies. The Canadian brand, based in Vancouver, works closely with manufacturing partners in Canada and Japan to produce durable, timeless clothing. HAVEN has retail stores in Vancouver and Toronto and also offers a carefully selected range of products from top Japanese and international brands, such as On, The North Face and Stone Island.
Raised By Wolves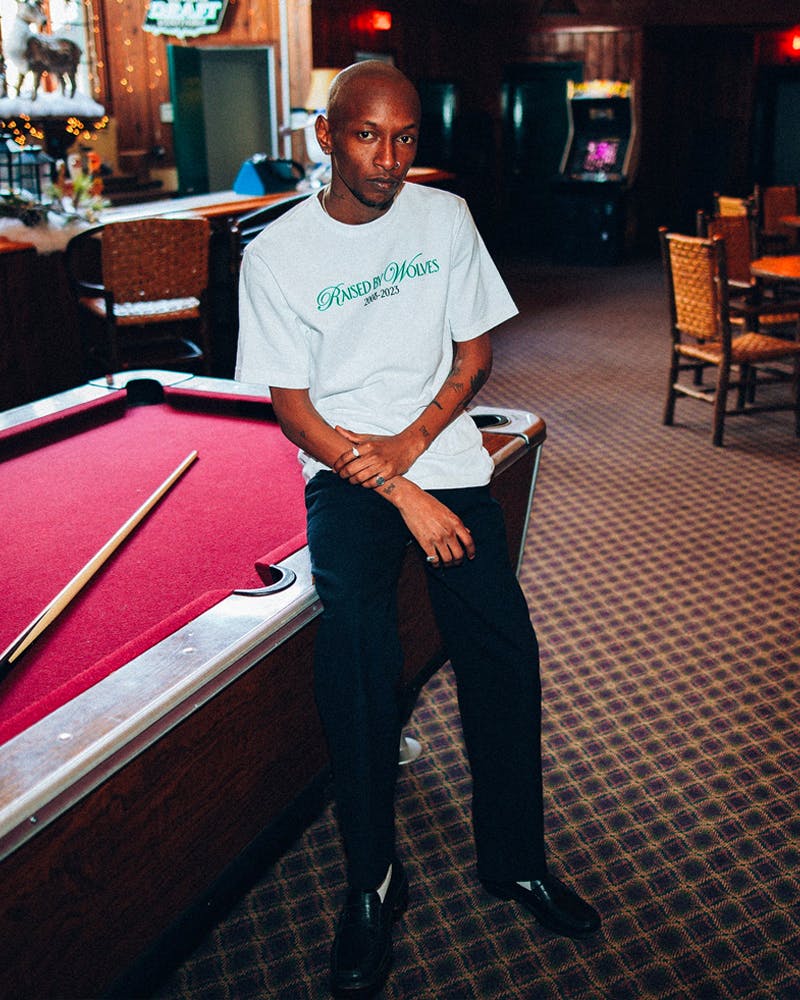 At its core, Raised By Wolves presents classic streetwear seen through a Canadian perspective. The brand has taken elements of outerwear and spun them into an off-duty streetwear aesthetic that nicely represents Canadian staples, while maintaining a strong basis of graphics and branding. As the seasons go on, Raised By Wolves continues to develop an acute sense of art direction and design, opting to create trends rather than bow to them and slowly but surely securing their place as one of the best Canadian brands in the industry.
Aritzia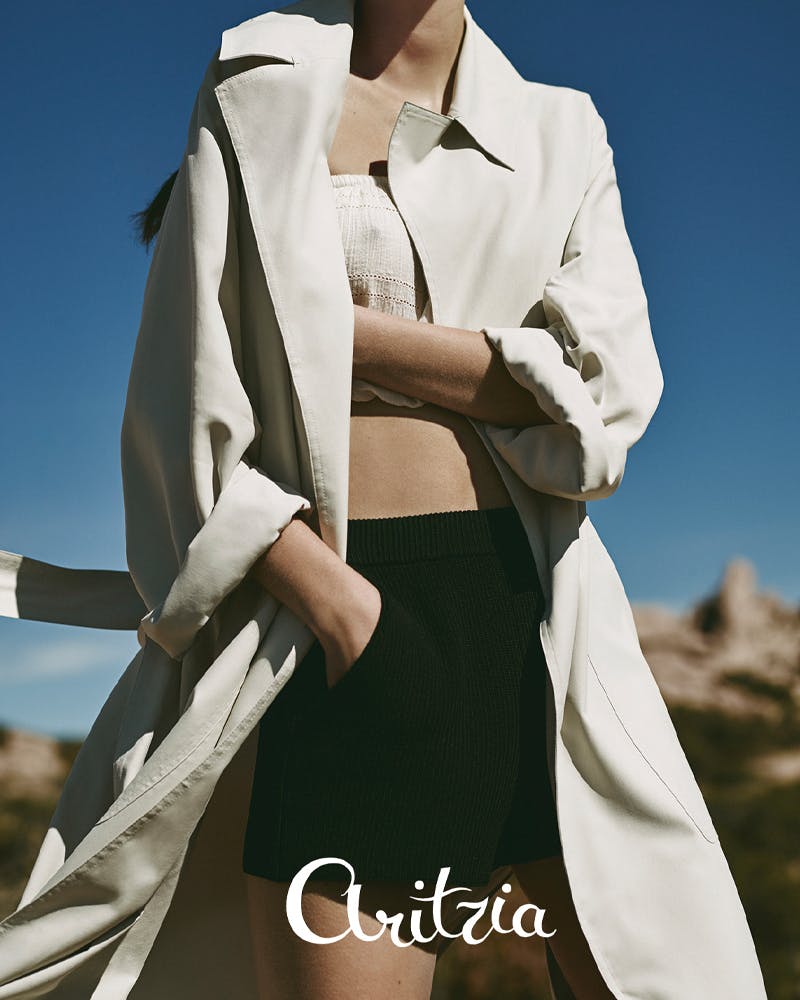 When it comes to the best Canadian brands for women, Aritzia tops the list as the go-to destination for women looking to elevate their wardrobe. The Vancouver-based fashion retailer offers a curated collection of must-have clothing, accessories, and outerwear that mix classic and contemporary styles. With a focus on empowering women and creating a sense of community, Aritzia is all about helping you look and feel your best.
Dime
If you scroll through Dime's Facebook page, the abundance of skate flicks instead of product images may belie what a truly dope clothing brand it is. The Canadian brand is still in full support of grassroots skateboarding circles in its home city of Montreal, however co-signs are certainly bankrolling the brand; from the likes of the late grate Virgil Abloh, who had been seen to rock Dime T-shirts and Supreme, which carries Dime goods in its stateside locations.
Lululemon
From gropcore to outdoor to luxury fashion, this list of the best Canadian brands couldn't be complete without including one of the giants of the industry - Lululemon athletica inc.. The multinational athletic apparel retailer headquartered in British Columbia was founded in 1998 as a retailer of yoga pants and other yoga wear, but it has quickly expanded to also sell athletic wear, lifestyle apparel, accessories, and personal care products, and cementing itself as one of the best athleisure brand in the world.
PIERRE BASSENE WORLD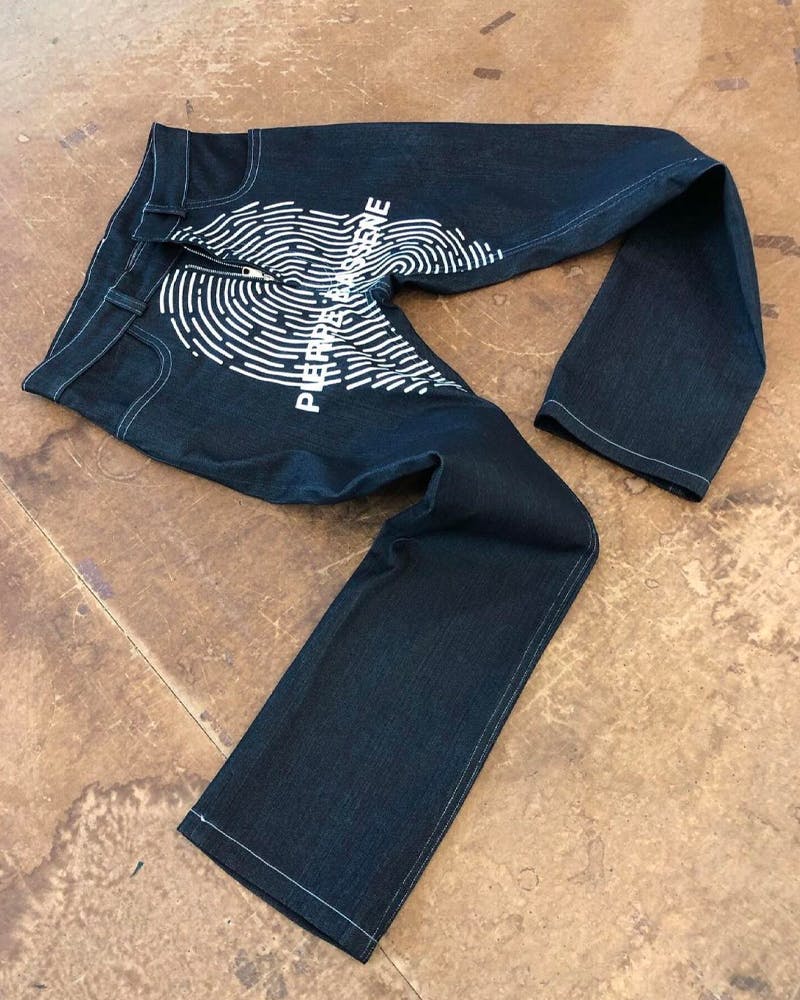 Toronto-based, France-born Pierre Bassene is the creative mind behind the new and fresh brand in Canadian fashion - PIERRE BASSENE WORLD. He founded the brand in 2018 and thanks to its unique "fingerprint" design and the digital aesthetic through which he presents his clothing (none of the items are showcased on humans, there's no editorials, and no models) he has gained a cult following. Be sure to check out the brand in the future as this is one you don't want to miss out on!
OVO
If Drake, the Canadian rapper and global superstar, creates a fashion label you will rest assured it will become a huge success. In 2011 him, his tour manager Oliver El-Khatib and producer Noah "40" Shebib started the clothing line OVO (an acronym for October's Very Own), an expression of a collective rooted in 2008 with the birth of the online platform of the same name, in which artistic, musical, and photographic content was disseminated, and which found further space in the fashion field.
OVO's first collaborations take place with Canada Goose and Roots, and continue successfully over the years crossing over with other brands, including Jordan Brand, Clarks, Timberland, Dsquared2, BAPE, and artist Takashi Murakami.
He recently also launched a new OVO x NFL collection. So yes, thanks to the many collabs, iconic owl logo and eclectic personality of Drake, OVO is by far one of the most exciting Canadian brands out there.
Naked & Famous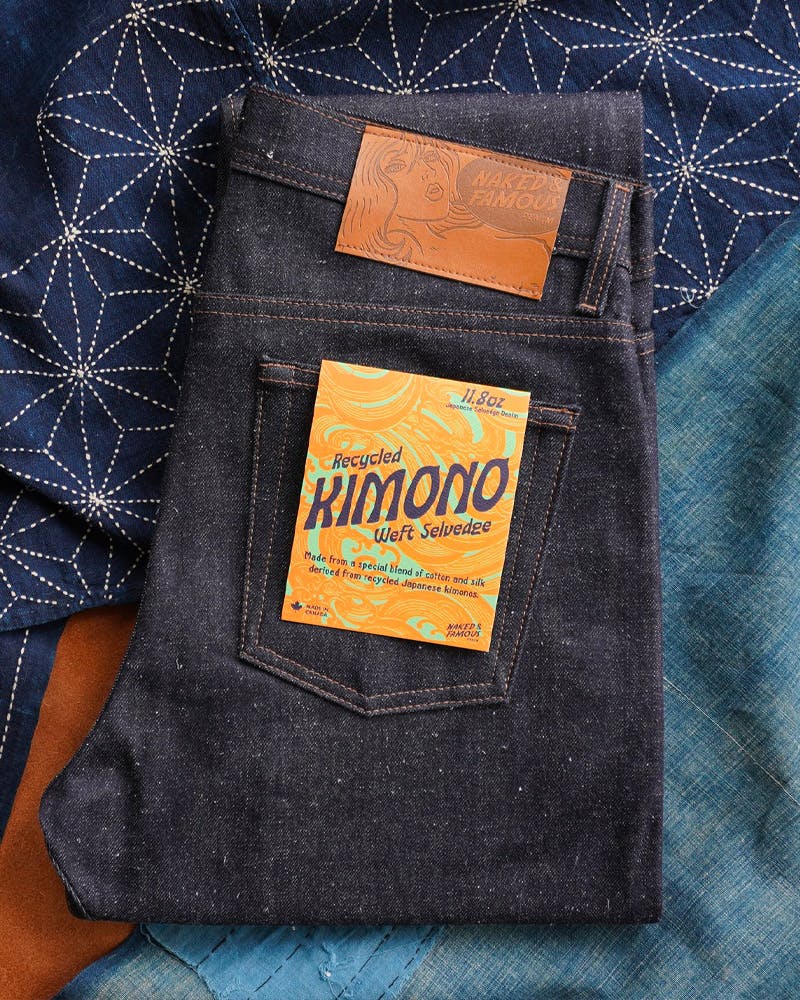 The wacky and wild creations of Naked & Famous have won the affection of denimheads all over the world. With ingenious creations like scratch-and-sniff and glow-in-the-dark jeans, founder Brandon Svarc hollowed out a notable niche for himself in the denim market and ever growing big name in the best Canadian brands conversations. Svarc's family owned factories in Québec are the base for rolls of unique and rare denim fabrics from Japan to be metamorphosed into the distinctive denim goods that are stocked around the world.
Ransom Holding Co.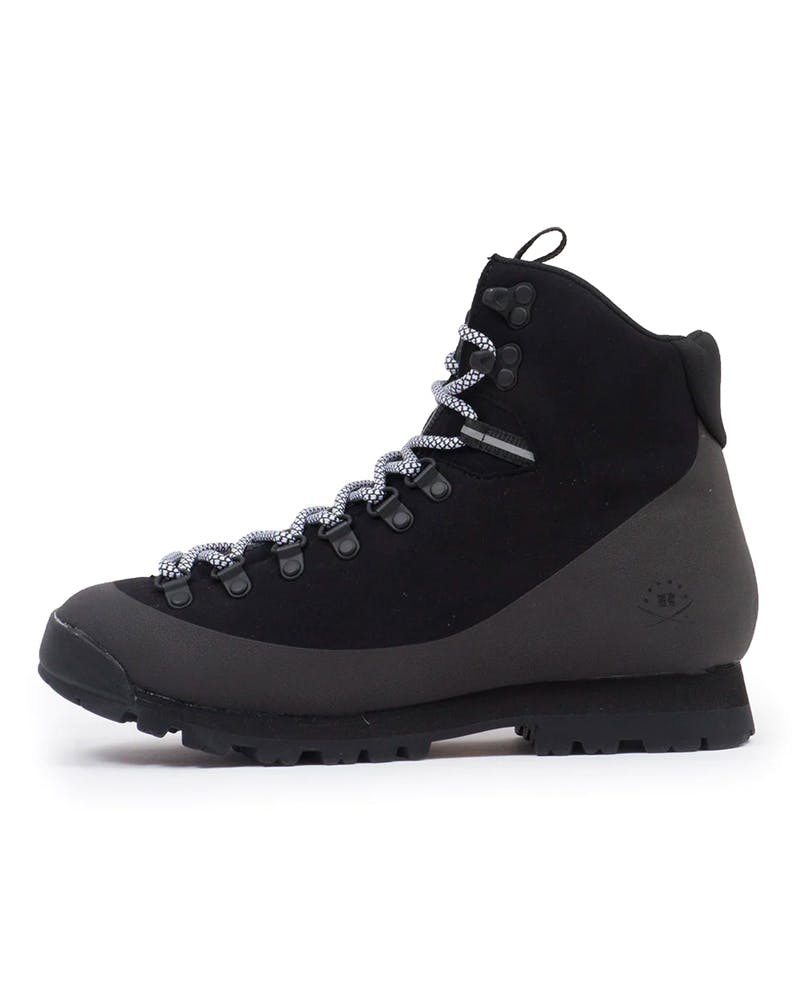 Starting as a retailer and apparel brand in its early days, Ransom was linked closely with now-defunct shop Goodfoot. As one of Canada's original streetwear presences, the label produced basics like T-shirts, sweaters and caps, before choosing to fold its cards around 2010, citing critical market changes as the reason. In recent years, the Ransom brand has been revived as a footwear entity, which offers a number of streetwear and outerwear-inspired silhouettes.
Nobis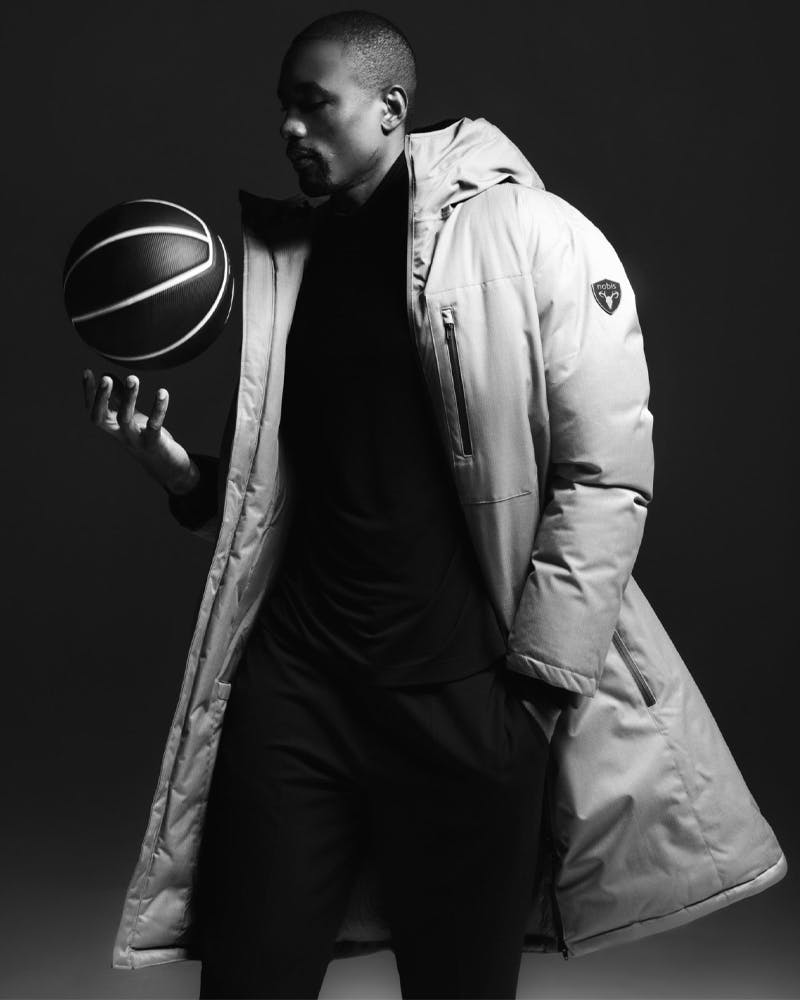 The Canadian luxury outerwear brand Nobis takes performance textiles and technological innovations for outerwear, footwear and accessories, and applies them to timeless silhouettes designed to embrace all the natural elements. It is also one of the most sustainable and ethical brands, as all their collections are made with sustainable and traceable materials.
Arc'teryx Veilance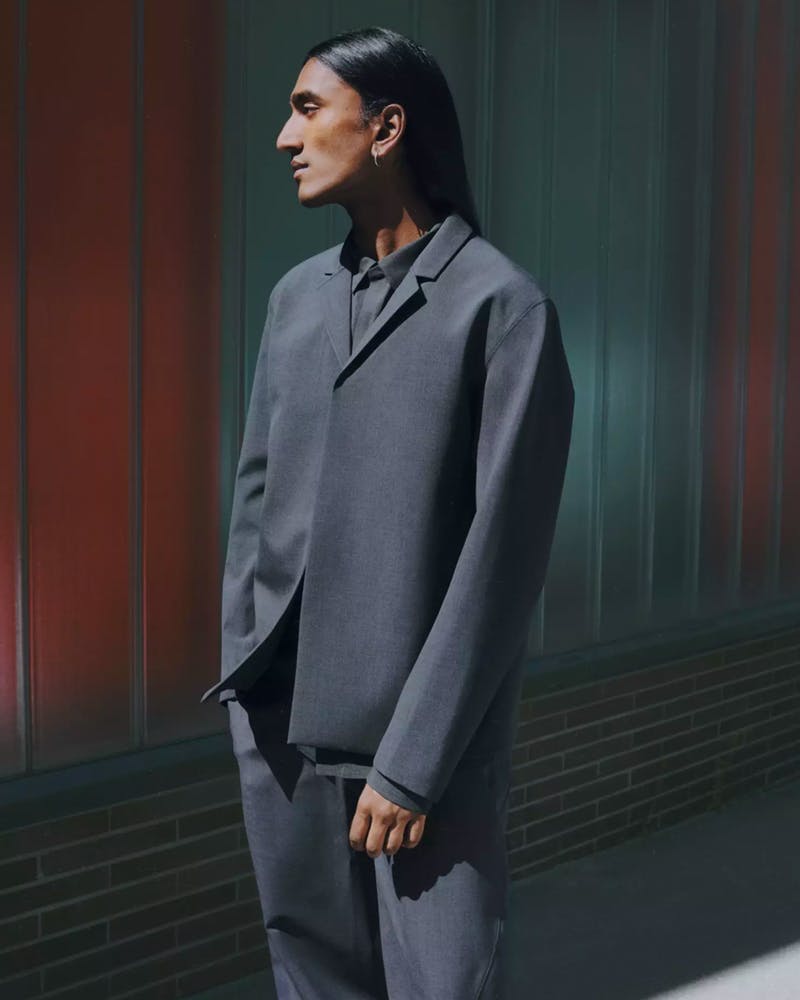 Offshoot of outdoor gear brand Arc'teryx, the Veilance line is a vision of minimalistic technical apparel. Utilitarian strands run throughout the line, which blends aspects of a performance brand with highly articulated fits, culminating in superior specimens of function. The range of apparel is made in North Vancouver and in many ways the city's rainy and mountainous climate is the ideal inspiration, and therefore for the perfect birthplace for Arc'teryx Veilance.
MEC Mountain Equipment Company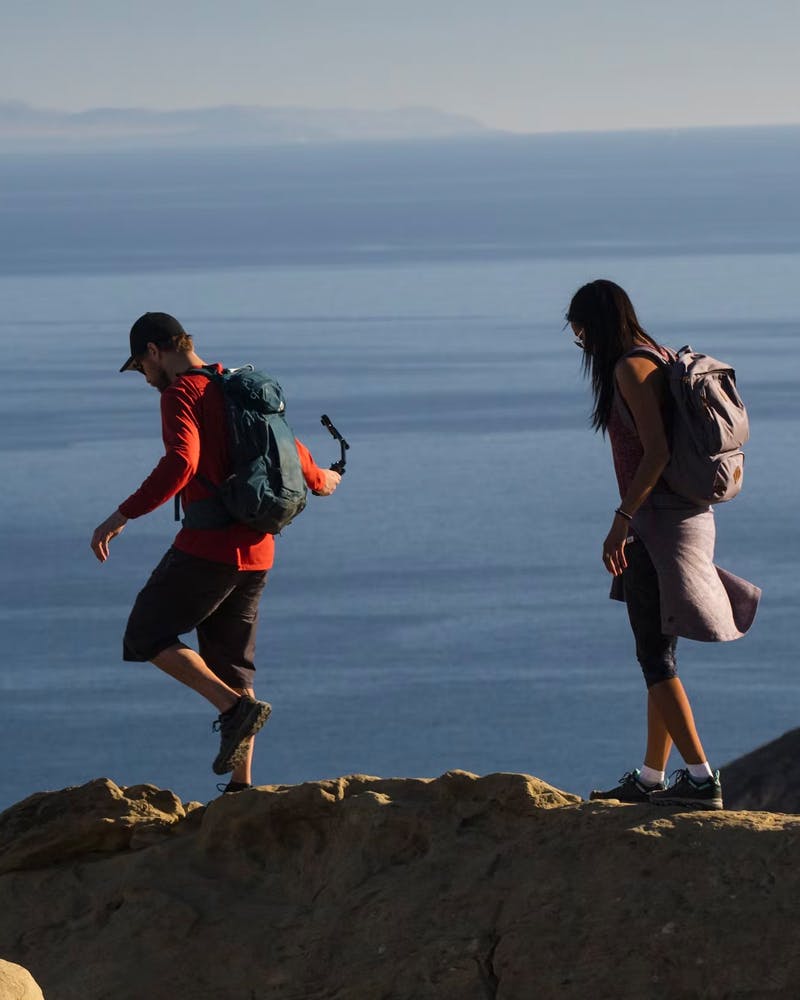 Another Canadian outdoor brand with a focus on sustainability is MEC. Founded in 1971 with the mission of providing high-quality, sustainable gear to outdoor enthusiasts, the brand offers a wide range of products for activities such as camping, hiking, climbing, skiing, snowboarding, cycling, and paddling. MEC is also a leader in outdoor education and offers courses and workshops on a variety of outdoor activities, so whether you're a seasoned adventurer or just starting out, MEC has the gear, clothing, and advice you need to have an enjoyable and safe time in the great outdoors.
Muttonhead
You only need three words to accurately describe what Muttonhead is about: Canadian unisex sportswear. What makes Muttonhead one of the best Canadian brands out there has to do with the brand's philosophy of responding to fast-fashion, while keeping production local in the brand's hometown of Toronto. Heavy activewear and outerwear cues seep through the label's collection, manifesting through baseball pants, quilted jackets, and sweats.
Saintwoods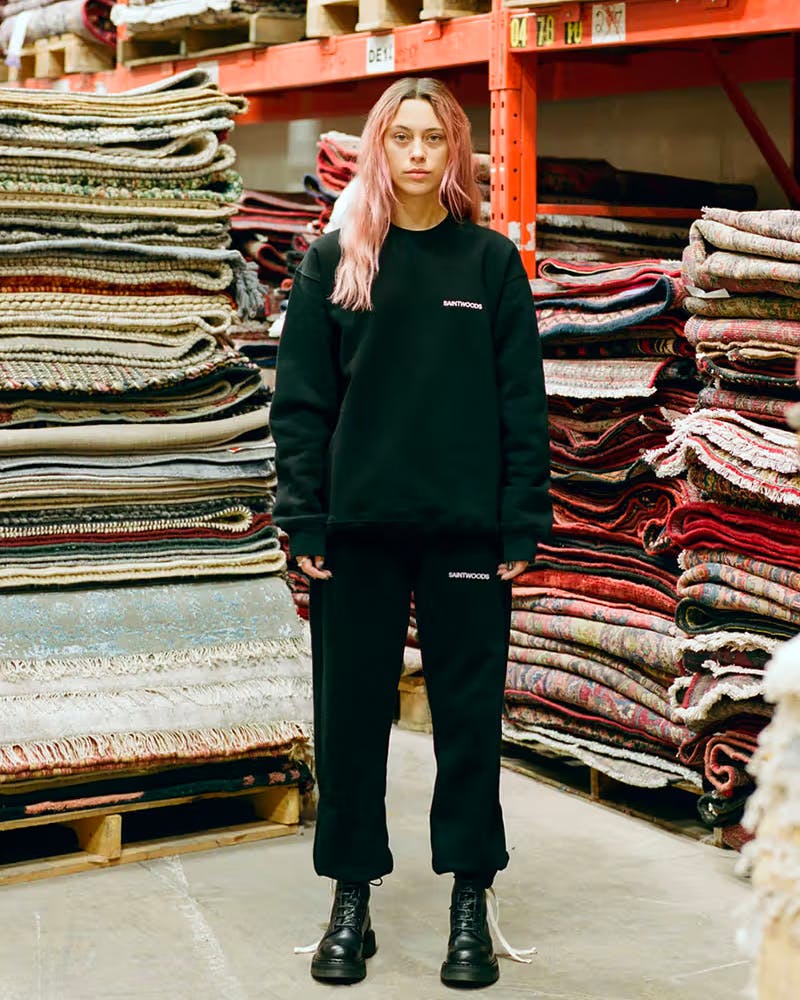 Another classic in the world of Canadian streetwear. Known for its bold and daring designs, Saintwoods reflects the best of what streetwear fashion has to offer. It is also a synonym for affordable quality apparel as well as promoting a fun and carefree attitude through its marketing campaigns and social media channels. A fun and fresh take on streetwear for a brand destined to make more and more noise in the years to come.
WANT Les Essentiels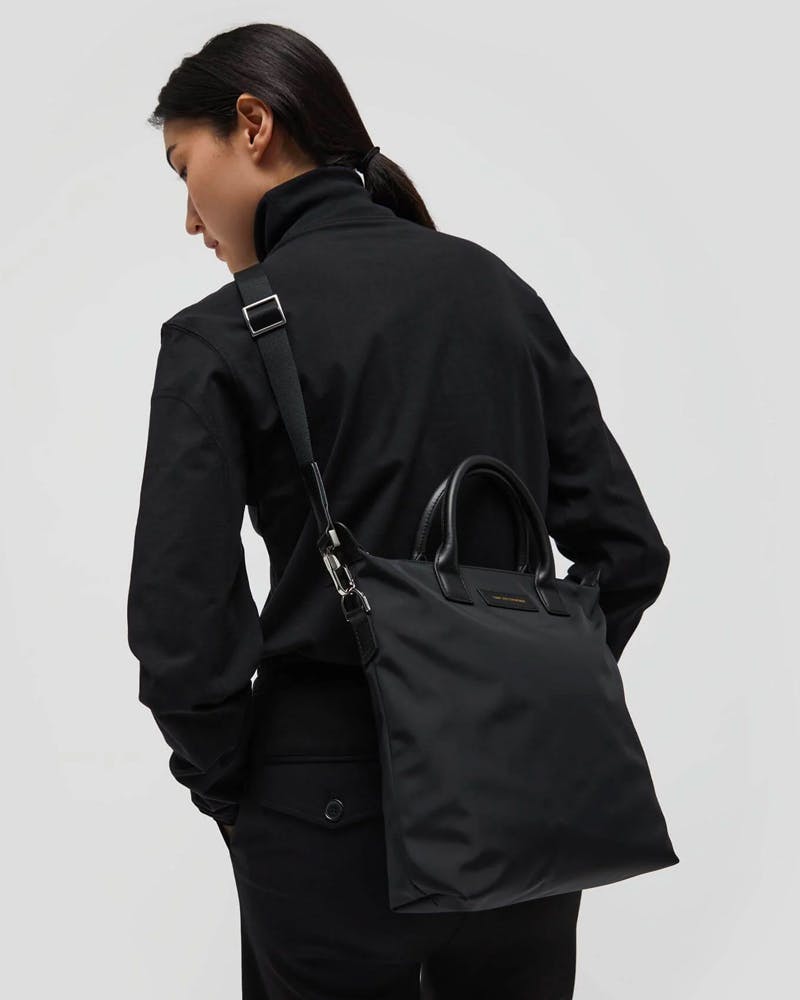 WANT Les Essentiels is all about highly discerning luggage and accessories. Deriving inspiration from the idea that travel is just as much about the journey as it is the destination, the French-Canadian twins behind the brand are as sophisticated as the product they create. Punctuating the brand's range of accessories are design cues are taken from architecture and design.
Canada Goose
In many ways, no brand has cashed out on Canada's stereotypically rugged and cold climate more than Canada Goose has. Although it's true, Canada Goose does equip arctic explorers in insanely cold temperatures, however, the Canadian brand has also been killing it in lifestyle markets all over North America and Europe.
3.PARADIS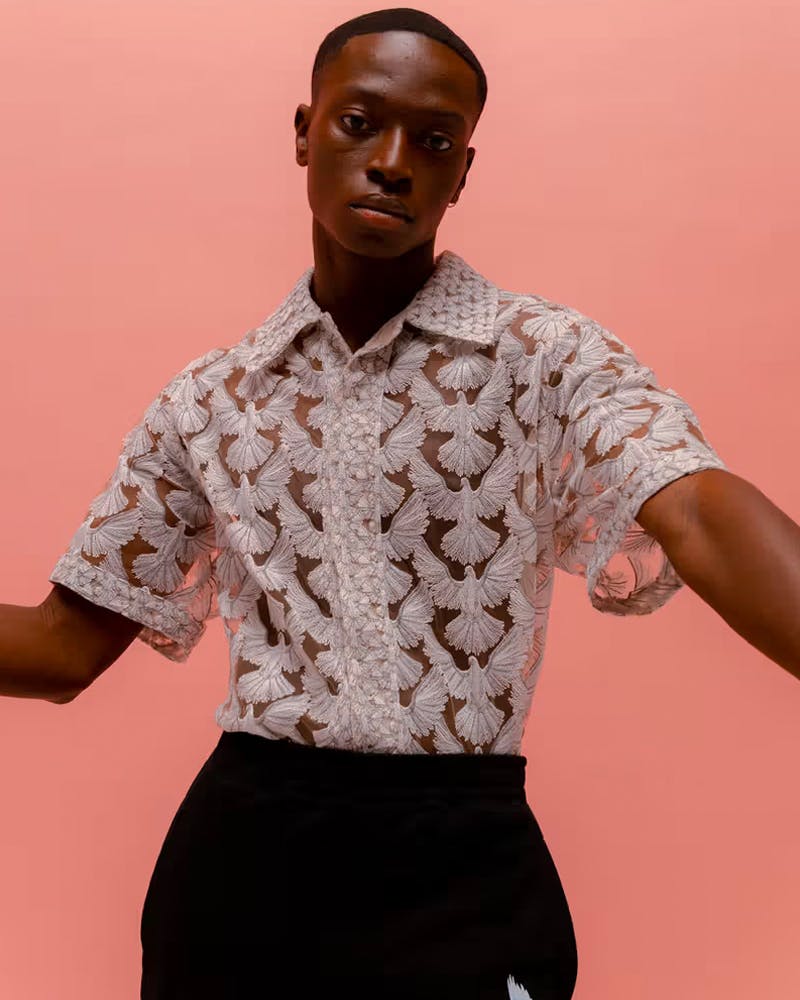 Ever since its conception in 2013, 3.Paradis has nourished a distinctive aesthetic influenced by pop culture and streetwear. The Canadian brand is lead by the Parisian-born and Canadian-raised Emeric Tchatchoua and is distinguished by luxury easy-to-wear clothing, unconventional tailoring and graphic prints and all linked together by thought-provoking campaigns laced with spiritual and social commentary.
Roots
Any Canadian will be very familiar with Roots. The brand with the beaver has been epitomizing Canadian cozywear for decades and even Drake tapped the label for a run of October's Very Own tour jackets. The brand's nostalgic qualities will allow it to always have a place amongst Canadian fashion.
Hudson's Bay Company (HBC)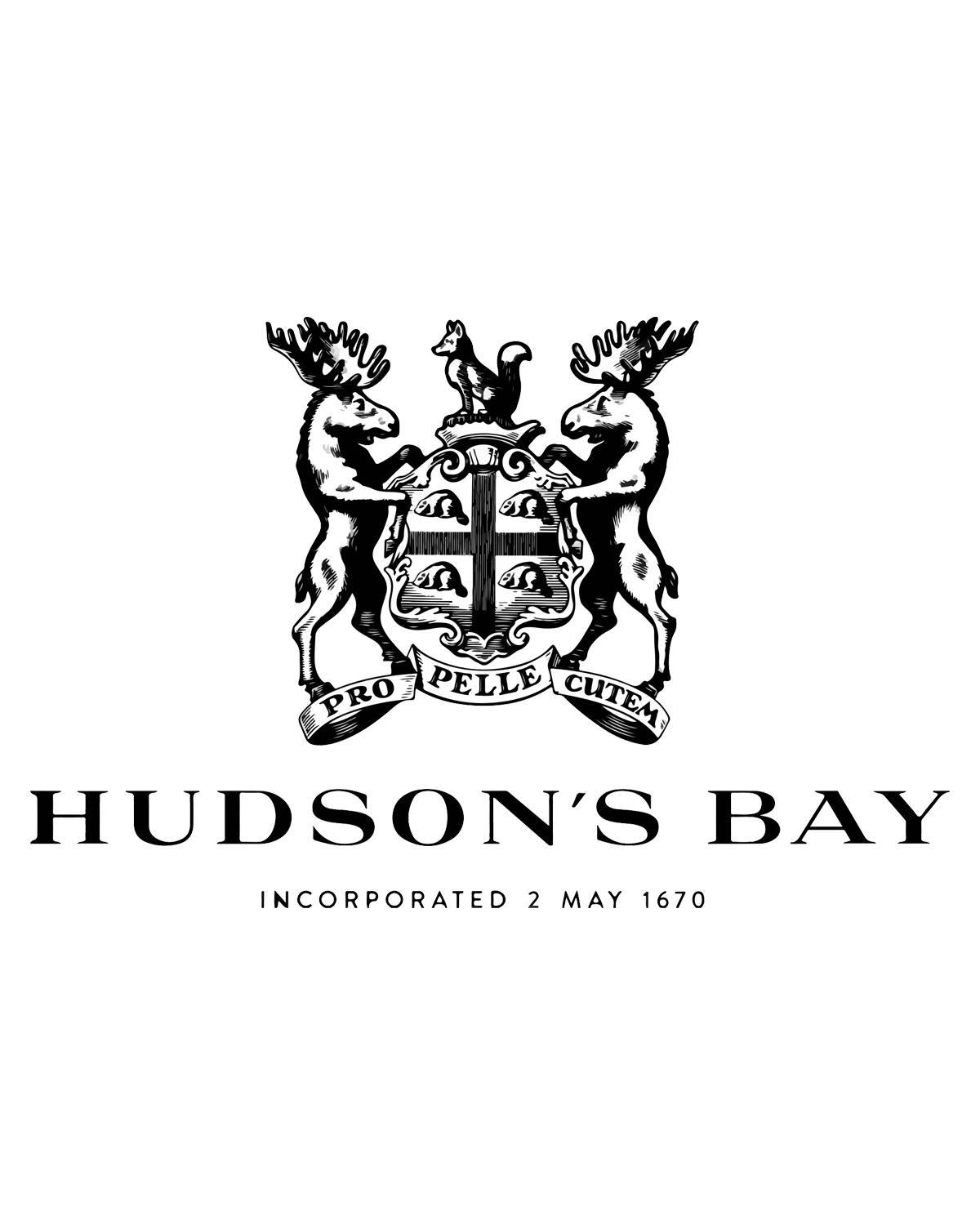 The early days of Hudson's Bay Company were astonishingly in 1670, when it received an official co-sign from the British magistrate to be established as "The Governor and Company of Adventurers of England trading into Hudson's Bay." HBC initially existed as a series of fur trading outposts and has since evolved into a chain of iconic department stores. HBC's iconic colored stripes have been used most famously across wool blankets and also a coveted Converse collaboration.
SOREL
One of the world's best-selling cold weather boots, SOREL was founded in Ontario in 1962. The Canadian brand went bankrupt and was picked up by outerwear giant Columbia in 2000 and has since gone on to successfully re-vamp its operations. The brand even collaborated with A Bathing Ape on a winter boot in 2008, and is still a go-to name for quality and warmth during winter.
If we left you craving for more, make sure to check out our list of the best German, Italian and Japanese brands.