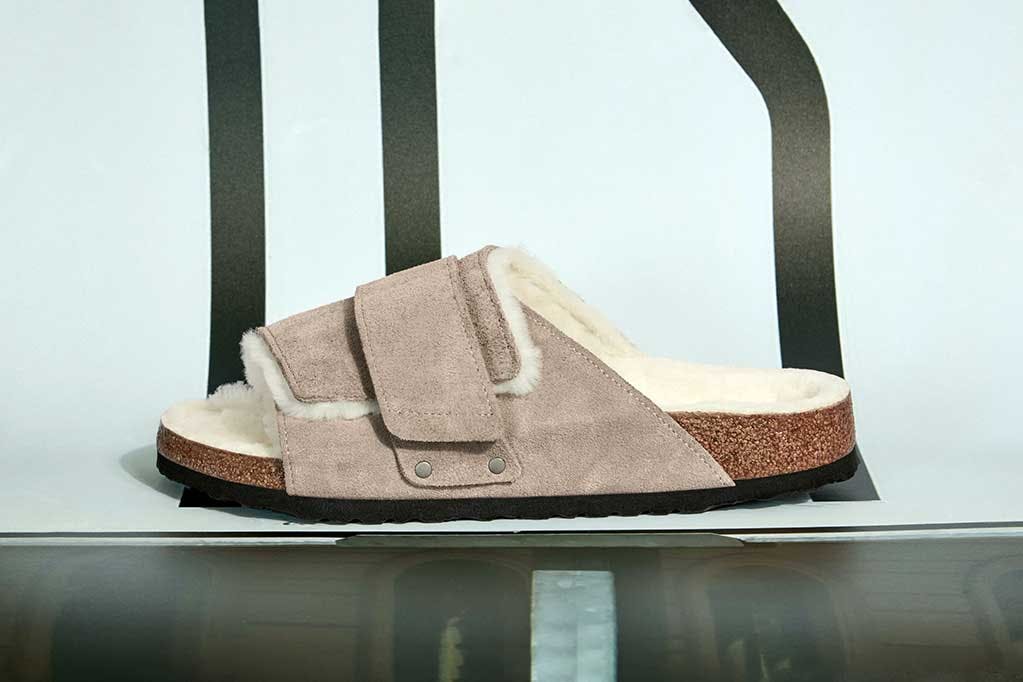 It's not unfair to say that Birkenstock is most commonly considered a warm weather brand. Its signature sandals, the two-strap Arizona and Boston clog, are perfect summer slip-ons and useful even through transitional weather. But, really, Birkenstock ought to be viewed as a year-round brand.
For instance, consider the fur-lined Birkenstock Kyoto, the German company's latest insulating slide designed with winter in mind.
The Kyoto is itself a fairly young Birkenstock style, having only been rolled out a couple years ago. It follows in the footsteps of the Zurich sandal but swaps the buckled straps for velcro, a welcome quality of life change.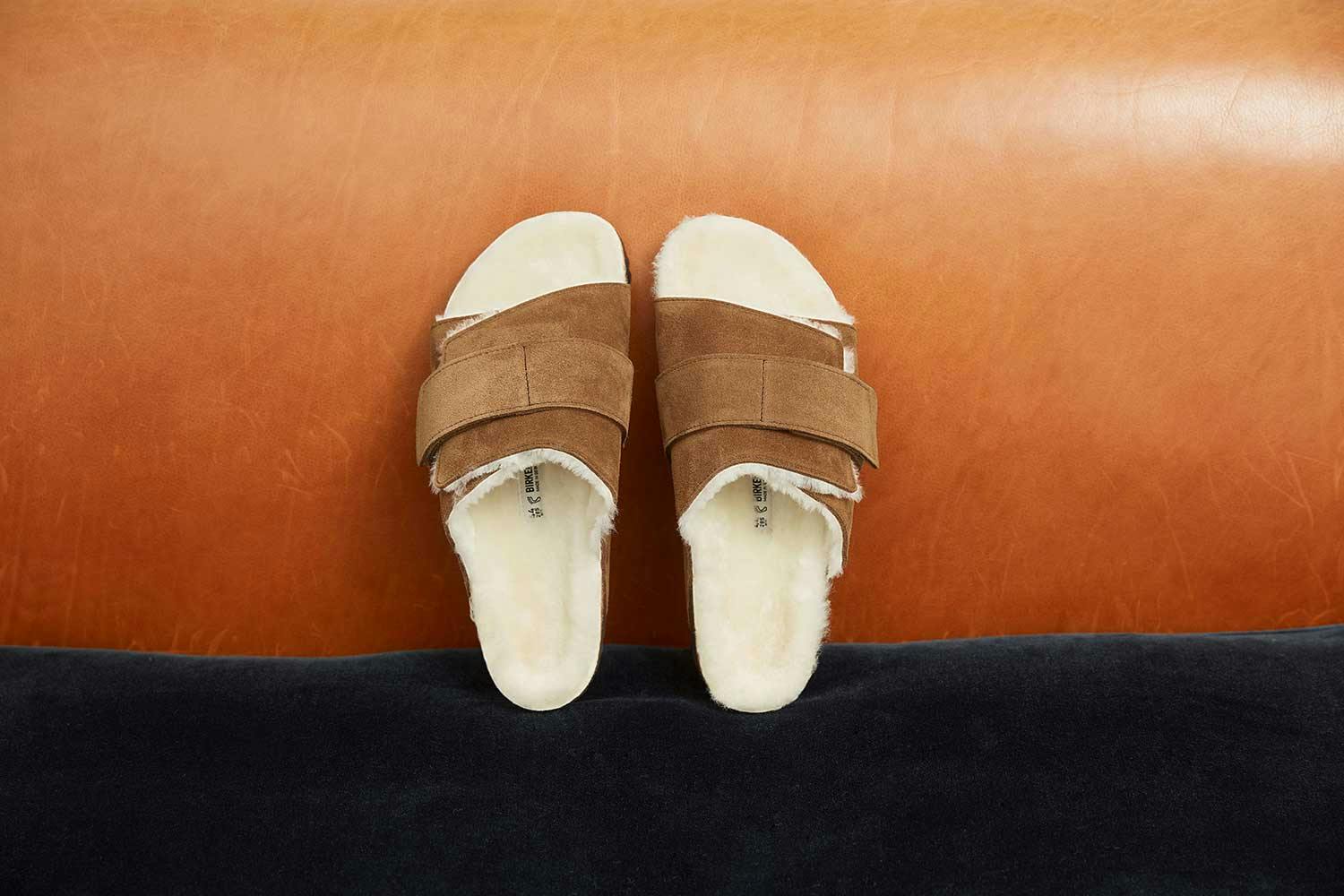 In its typical form, the Kyoto sports only a thick suede forefoot strap to lock the foot in place, a nod to the kimono collars that inspired its design.
But, come fall 2022, it'll be available in a toasty fur-lined iteration, the first dramatic reinvention of the Kyoto since its inception, unless you count a couple new materials for the strap.
The furry Kyoto follows in the cozy, orthopedic footsteps of the teddy shearling Birkenstocks, an ultra-popular footwear line that debuted in late 2021
Accented by big buckles, another recent Birkenstock development, the new line of teddy shearling sandals are already available on Birkenstock's website.
They're living proof that Birkenstocks aren't a seasonal fling but a permanent wardrobe staple, if a bit ostentatious with their neon-dyed fluff.
But there are plenty of alternatives for anyone seeking a more subtle cold weather sandal.
The fur-lined Kyoto, which launch first in early September through Japanese stores, is a good example.
Birkenstocks are very much cool again, by the way.
Not that they've ever not been cool, but trend-obsessed TikTokers are following in the footsteps of well-shod celebrities by snapping up so many pairs of Birkenstock Boston clogs that the backless shoe can hardly be kept in stock.
It's proof of Birkenstock's ephemeral appeal, yes, but also a sign that the shoe company knows exactly what its doing by expanding its offering to include both heritage styles and new shapes that include off-road shoes and sneakers
Basically, there isn't a climate, season, or terrain that'll stop you from wearing Birkenstocks.