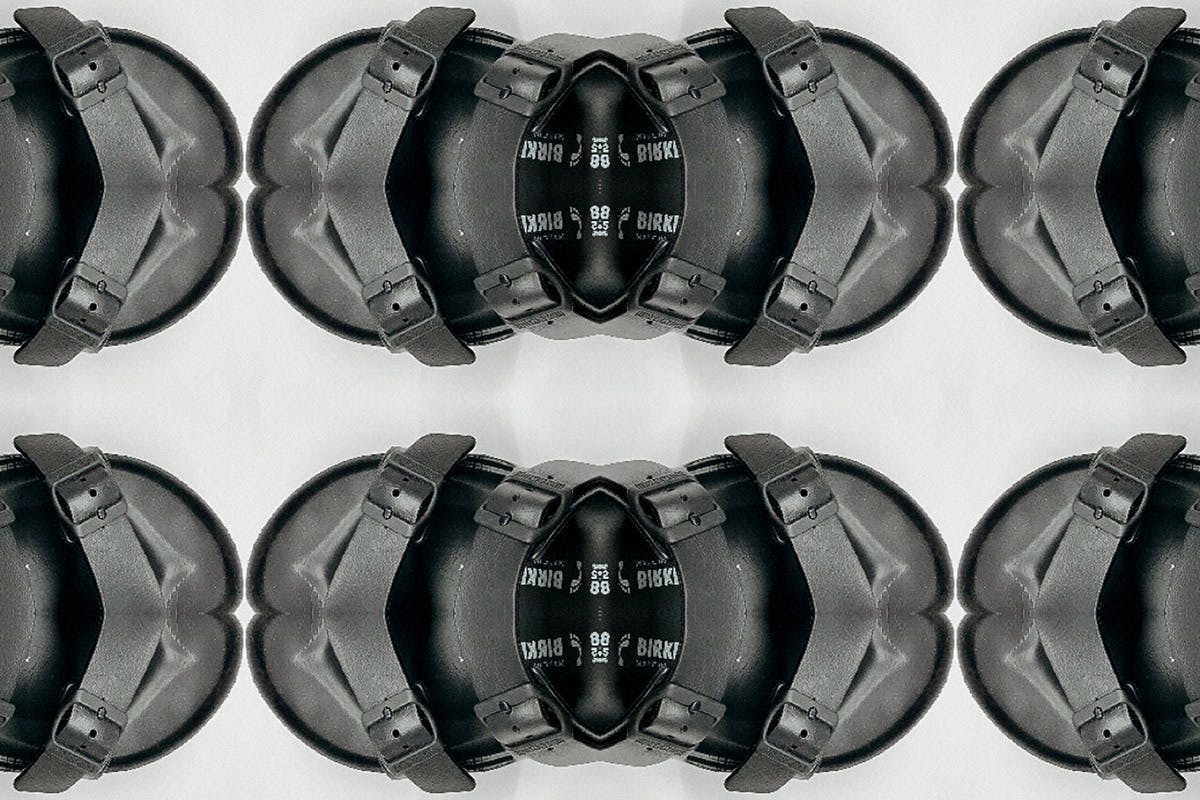 It's no exaggeration to say that Birkenstock, the family-owned German sandal brand, has withstood the test of time. Founded in 1774 (and thus older than the United States of America), the brand has been able to sustain a level of cool most contemporary labels spend their entire existence chasing. And that's in spite of the age-old German tourist wearing socks and sandals stereotype working against it.
The brand is perhaps best known for its two-strap Arizona sandal, which in recent times has been just as at home on Paris Fashion Week runways as it has been in your grandparents' garden. The mark of a truly transcendent brand, item, or idea, is that — though it may make incremental improvements or changes over the years — it stays remarkably true to its original form. As reliable as Newton's laws of motion, with Birkenstock, you know what you're going to get and you've known it for centuries.
The sandals weren't always considered cool among the fashion conscious crowd — that's more of a recent phenomenon. But as with most iconic products, the shoes have been highly popular among subcultures for as long as they've existed. Birkenstock started out by inventing what is now called the footbed, which was meant to be comfortable, functional, and good for your feet. Well-being has always been at the forefront of their designs.
"Even if you hate the style and you don't like the shape or your toes, wear them because they're good for you," says Birkenstock CEO Oliver Reichert. "It's like medicine, you know?"
A big part of why Birkenstock first exploded in popularity in the 20th century was because the sandals were worn by soldiers returning from World War II. The men were recommended Birkenstock over other footwear options by their doctors, due to the orthopedic support the sandals offered. This is very similar to the emergence of other popular products in our world, the best example being the German Army Trainer. Rather than military equipment being adopted by civilians, though, an everyday sandal turned into the footwear of choice for returning soldiers.
Since the late '40s and early '50s, Birkenstock has been adopted and given the all-important stamp of approval by several different subcultures. As Mordechai Rubinstein tells us: "I do see them on Deadheads. I think they're still heavy into the Birkenstock. It's a very non 'look at me' sandal, which is kind of cool. So I love seeing older Heads on the lot with them."
Once Birkenstocks belonged to certain subcultures, they also became a uniform of sorts, worn for function rather than style — something Mordechai was keen to fill us in on: "So many people are wearing it for a specific reason. Like the lady in scrubs on the train every morning with her Birkenstocks," he says. "It's beauty in the everyday uniform but they're wearing it for a purpose. I think it's very Upper West Side, the Arizona, and I love that."
In the 2010s, Birkenstocks broke free from subcultures and entered the mainstream, as more and more high school kids and young adults started to wear them (likely due to the cyclical nature of fashion and that trends tend to skip a generation). Urban Outfitters, of all places, stocked the brand.
Fast-forward to 2020, and Birkenstock are still considered cool. People are more aware now than they may have ever been about grooming and wellness.Forbes reported that skincare sales grew the fastest among men's grooming products, and industry that officially became a multi-billion industry worldwide in 2016. In addition, research has shown that social issues and authenticity are a big deal for younger consumers, and Birkenstock is as authentic as it gets.
There is also the fact that high-end labels have embraced Birkenstock. Phoebe Philo debuted fur-clad versions on the SS13 Celine runway; since then, a number of luxury brands have followed suit. There have also been collaborations with brands including Opening Ceremony, Rick Owens, and most recently Valentino. Now, people are wearing Birkenstock for style, in addition to the wellness and functionality factor.
"[Birkenstock] is not slept on but it's so normcore. It's so normal, not fucked with, it's so classic," Mordechai explains. "I like how selective Birkenstock is with their collaborations."
It's become clear that you can't underestimate wellness when it comes to why Birkenstocks are still considered cool, some 250 years after their debut. But other things, like the cyclical nature of fashion and trends that come and go, authenticity, and belonging to a uniform all play a part in Birkenstocks sustained level of coolness.