It's as if someone's suddenly turned on the light. From the growing public awareness of the climate crisis to the questioning of technology's role in our lives, everywhere we look there's a new sense of urgency about the future, and what kind of future we want. Two themes: that of sustainability and the environment, and future forms of connection and community aided by technology seem to underpin these debates.
These two themes are what guided Dutch conceptual artist Daan Roosegaarde — known for his large innovative installations — in his work with BMW i for the two's collaborative design installation, premiering this week at Art Basel in the Swiss city.
Titled SYNC, the playful and immersive installation — set to an immersive soundtrack from celebrated Italian electronic music producers Tale Of US — allows people to visually realize their own space and connect with others. A combination of a flexible membrane, light, and music responds to touch and pressure as people step onto the artwork's membrane. The pressure is then reflected down to the floor, revealing a circle of blue light that interacts with each guest's behavior. As more people interact with the artwork, more spaces of light are created, making new interactive connections between people possible.
"Art is a great way to inspire people to be curious about the future," explains Roosegaarde over the phone to me outside his installation in Basel. "Maybe we live in a world where there's not a lack of technology, but a lack of imagination [about] how we want that future world to look like. I consider it sort of my job to make proposals [for] how it can look like. Sustainability is important. Clean air, clean water, clean energy. But also, the importance of creativity and human interaction, human communication."
"Maybe ten years ago, sustainability and environmental issues were about doing less," he adds. "Less cars, less showering, less light — that we should do less, but I think we should also do more. I think my projects are about showing that we can do more, and we can make the world smarter and more beautiful at the same time."
Directly inspired by the BMW i Vision iNEXT concept car, also present at Art Basel, the vehicle is designed to provide first answers to the question: "What does a car look like that no longer needs to be driven by a person, but which could be if wanted to?" Combining autonomous driving with a futuristic interior design using shy-tech inspired Roosegaarde to translate its core messages – interior design, interaction, and connectivity between humans, vehicles and their surroundings – into SYNC. Of course, BMW is a longstanding global partner of the shows in Basel, Hong Kong, and Miami.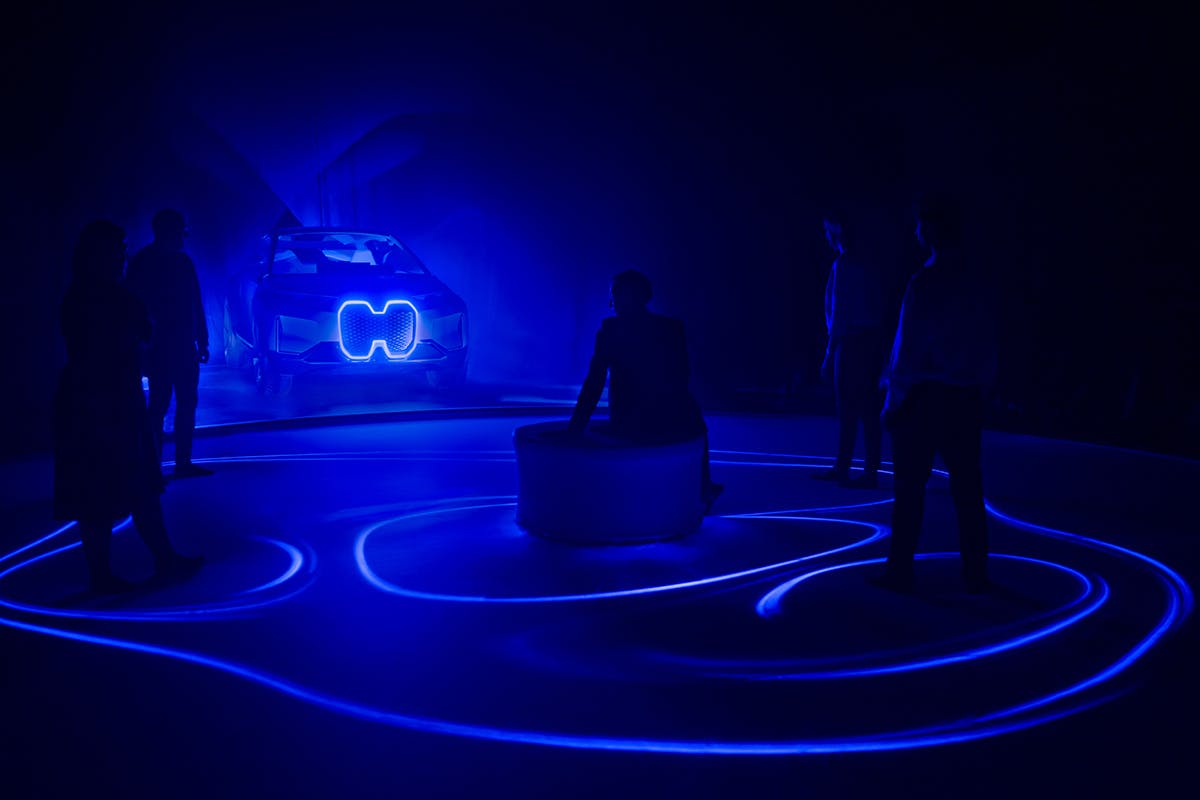 "Collaborations with designers and artists are a very valuable source of inspiration for me and my team," explained senior vice president BMW Group Design Adrian van Hooydonk about Studio Roosegaarde's creative approach of transforming human-centered design into an art installation.
"The creative exchange with Daan Roosegaarde and his approach encouraged us to research and experiment with new forms of interaction. SYNC is an emotional approach to the integration of high tech, which we have called 'Shy-Tech' in our BMW Vision iNEXT," he adds.
"Right now cars, 80% of the time are standing still in our landscapes, occupying space, pollution and what I like about the collaboration that we have with BMW was that it was not meant purely advertising or a logo but it was really a very open dialog," adds Roosegaarde.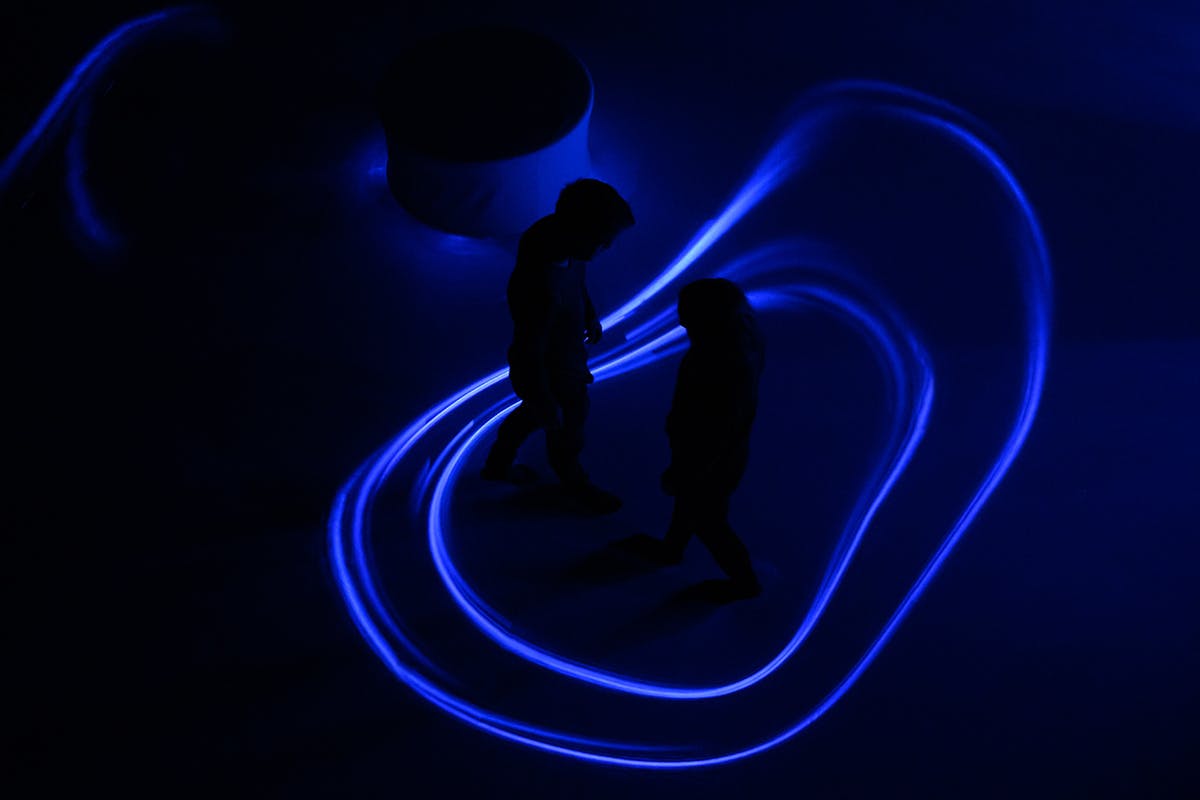 SYNC is open to the public Thursday, June 13 – Saturday, June 15 starting 10 a.m. until 8 p.m. as well as Sunday, June 16, starting 10 a.m. until 6 p.m. at Voltahalle, Voltastrasse 27, 4056 Basel.