2023 is poised to be the year of Bottega Veneta. #NewBottega (or is that #NewNewBottega?) is in full swing as creative director Matthieu Blazy further unravels his thoughtful vision for the half-century-old luxury maison.
The next step in Blazy's plan? Another new handbag, his second for Bottega and a worthy follow-up to 2022's Kalimero bag. Meet the Andiamo (Italian for "Let's go!") bag, the first major accessory from Bottega Veneta Spring/Summer 2023.
The Andiamo, revealed in Blazy's Bottega Veneta Summer 2023 campaign, speaks to the picture Blazy's painting for BV.
This is a fashion house that's branched out into gummy chairs and bags inspired by New York's legendary Strand bookstore, remember. Regular is irrelevant.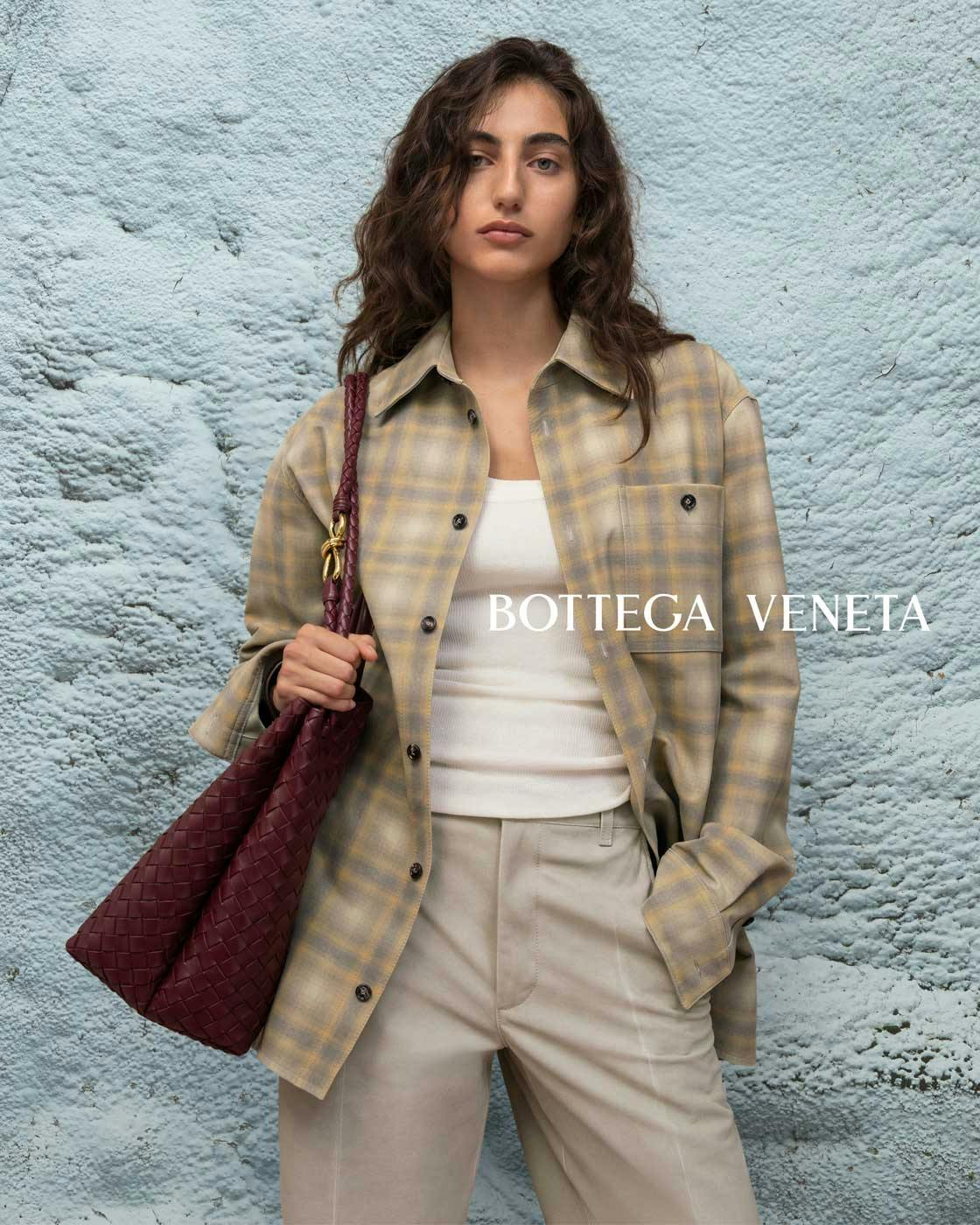 At the same time, though, Blazy must acknowledge Bottega Veneta's legacy as a house of quiet opulence. Like old money, BV does not shout, it whispers. Yet Bottega must court the new generation to stay relevant. What's Blazy to do?
The Andiamo bag is a worthy mission statement.
Available on Bottega Veneta's website and stores from February 7, the Andiamo tangibly weaves Bottega Veneta's legacy into the present through its paper calf leather intrecciato body, cutting a figure informed by the spirit of travel.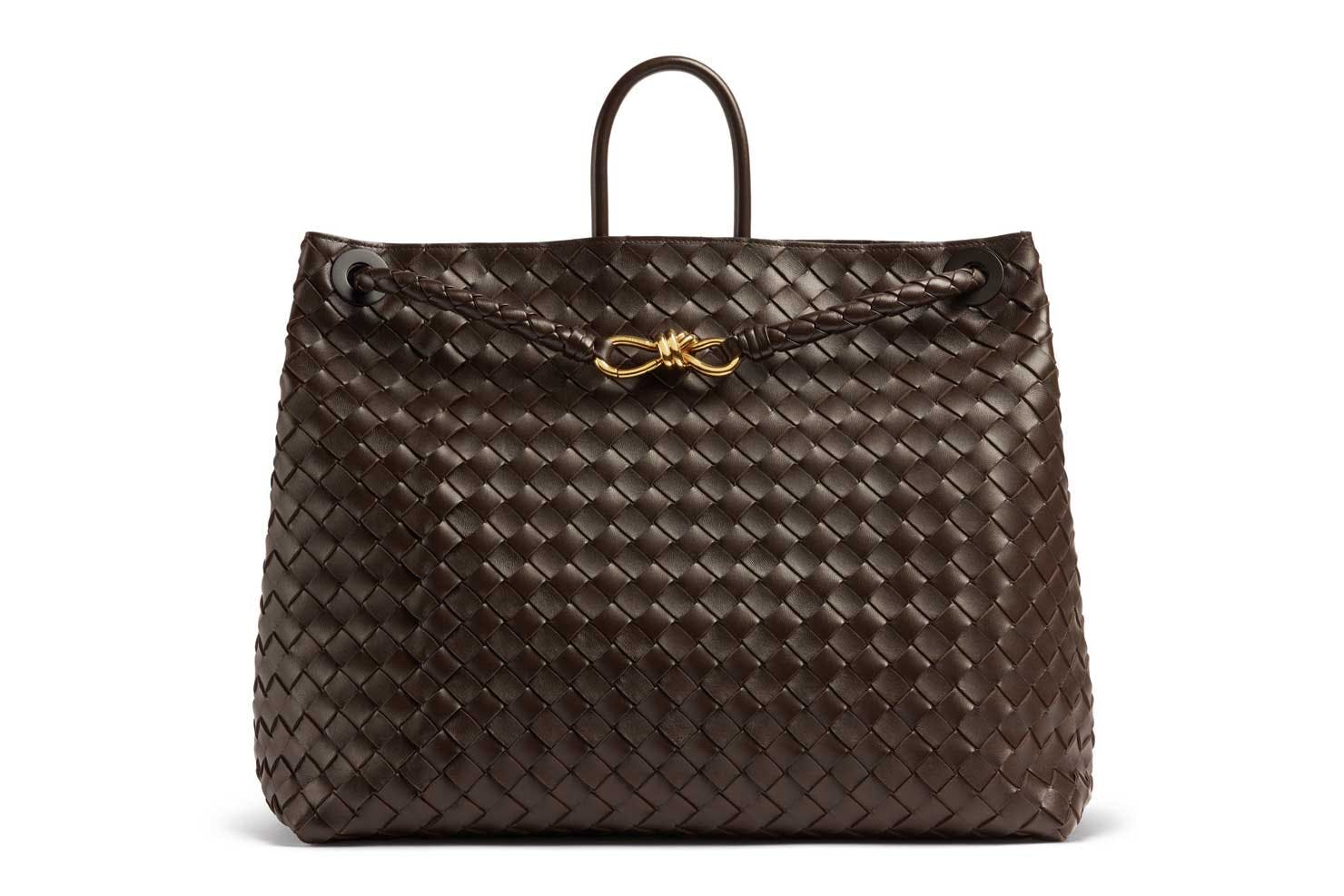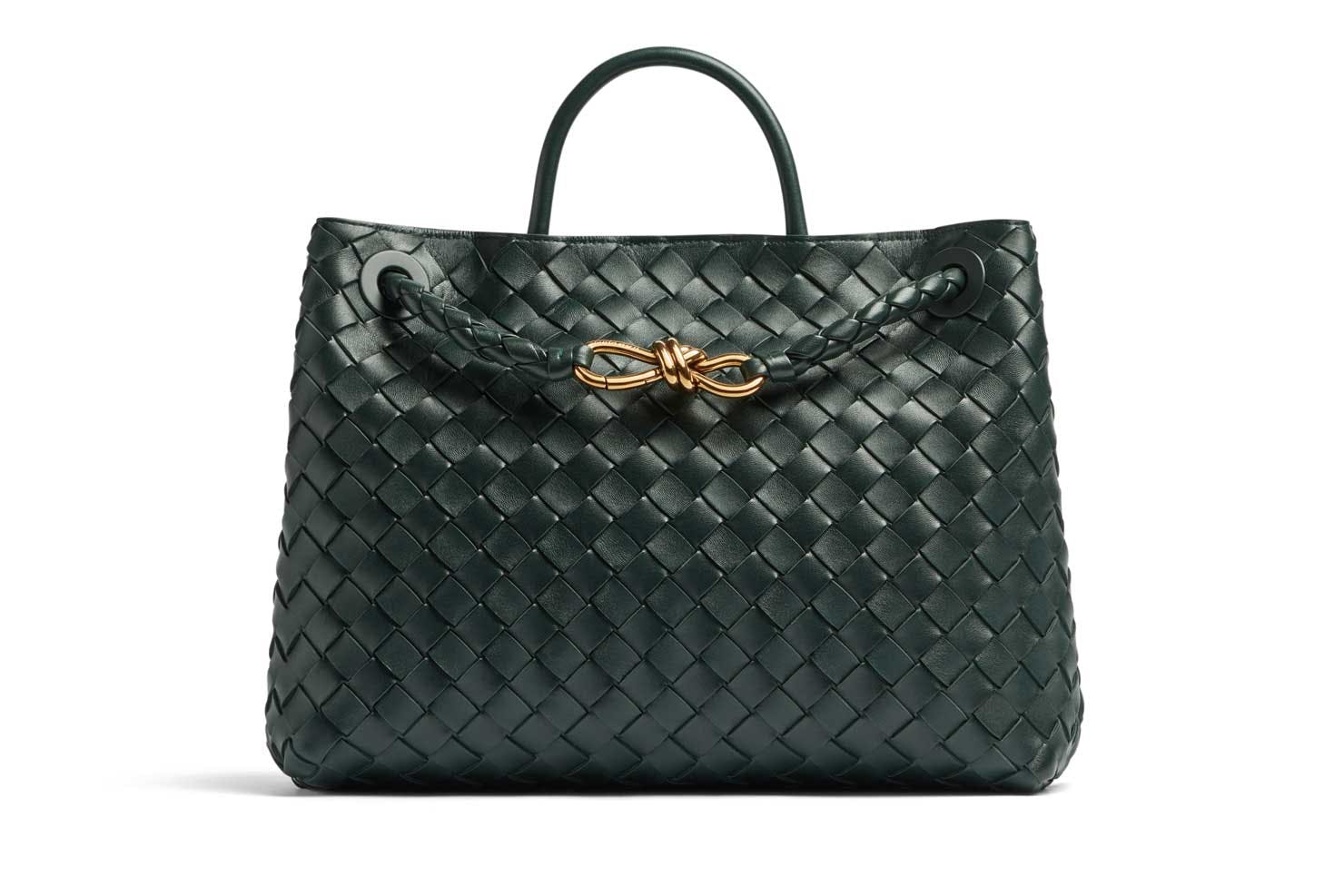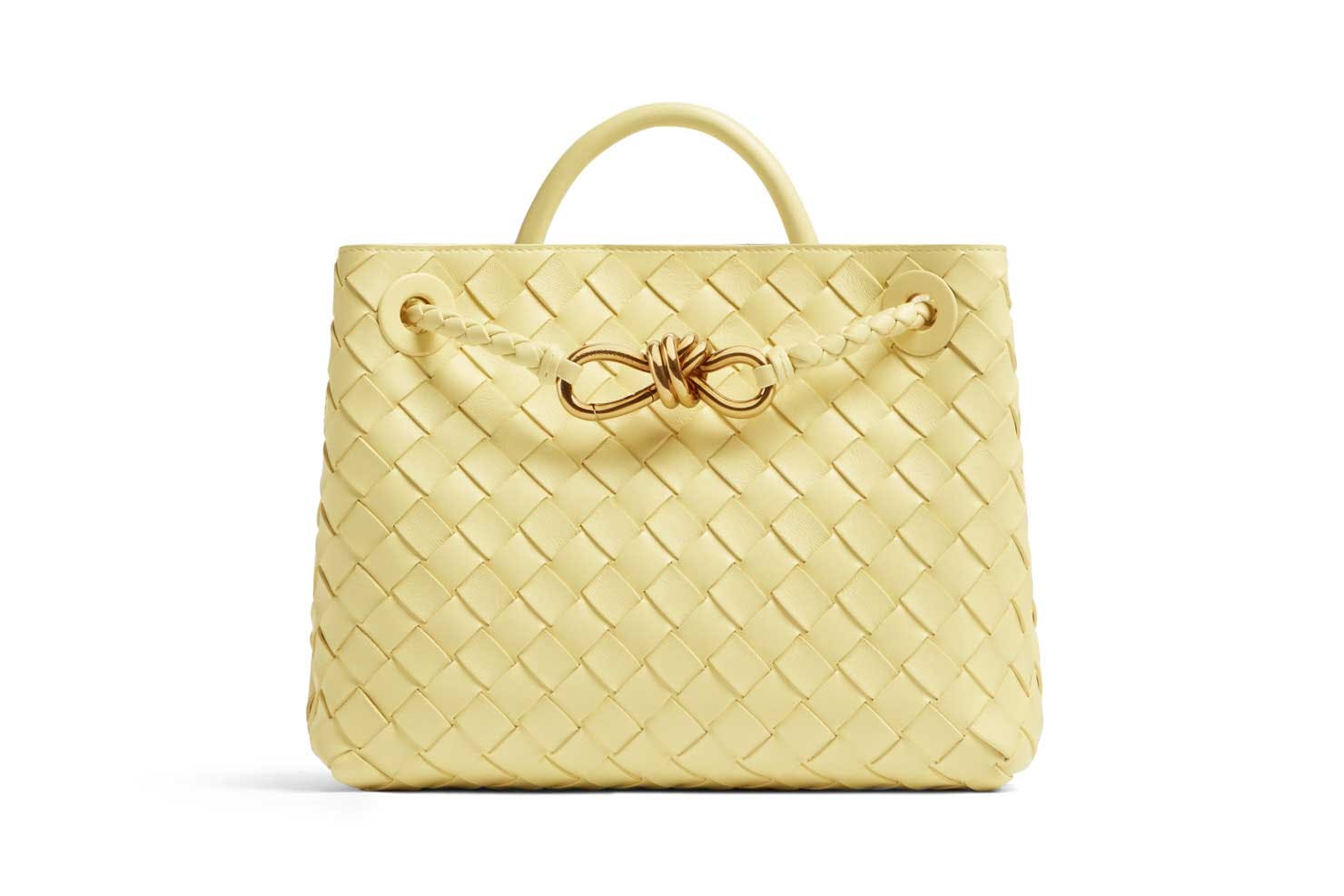 You can see that the Andiamo is inspired by weekender bags, for instance, but this is no ordinary carry-all: the Andiamo's braided straps and gilded metal knot elevate it to indulgent ally for stylish folks on the move, equal parts handy and handsome but ultimately humble.
That's Blazy's Bottega in a nutshell, underscored by the patiently chic clothing that accompanies the Andiamo in its debut campaign.
It's all quite effortless by design, a comprehensive selection of clothing and accessories that require little to no thought to put together into aspirationally elegant ensembles. Not only is it indicative of Bottega Veneta's ever-expanding legacy but it's perfect for travelers seeking reliable style. No muss, no fuss, no rush.
Bottega Veneta, an airport essential: who knew?
Shop our favorite products