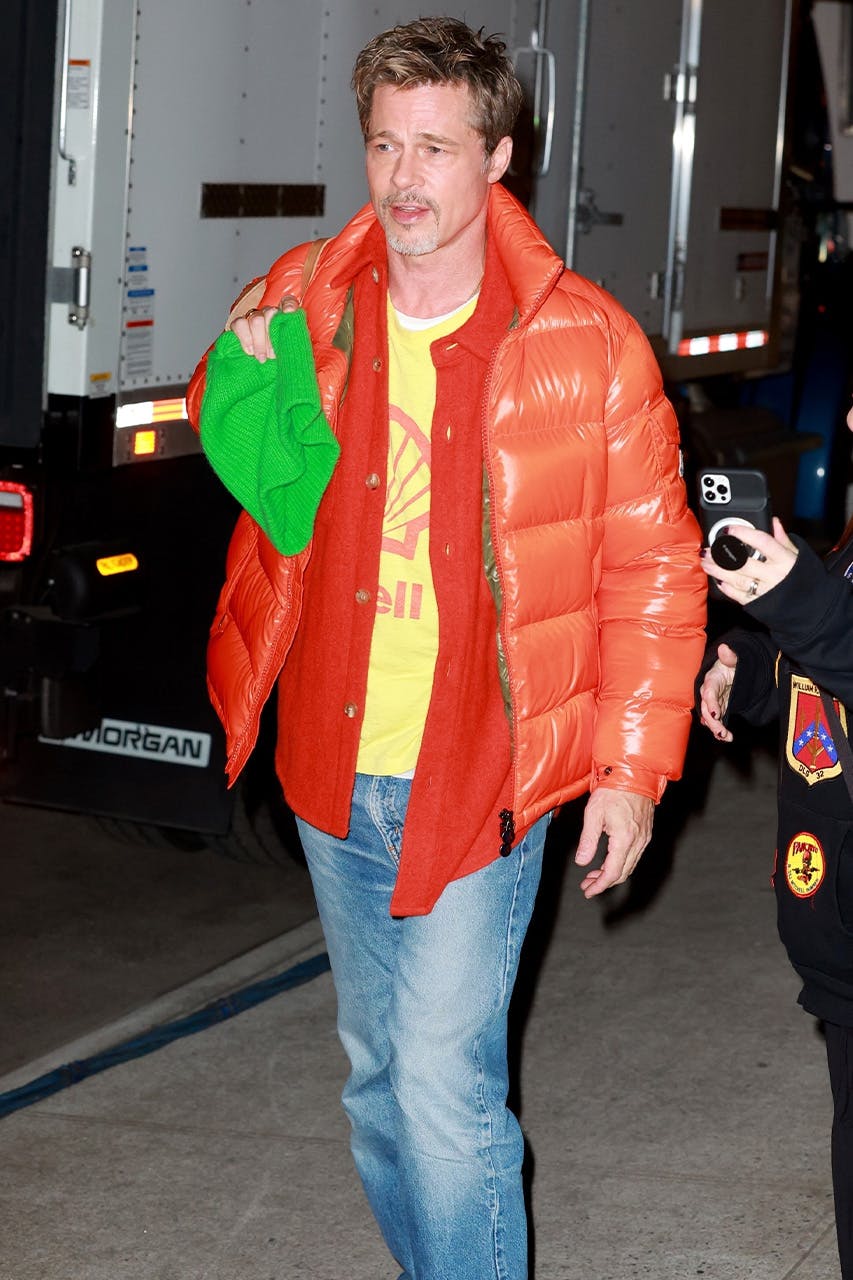 I've said it before and I'll say it again: Brad Pitt looks good in absolutely anything. Period.
Whether he's in a gaudy green suit, a skirt, or dressed as Tyler Durden, Pitt knows his onions from his potatoes — which is a good thing, by the way.
As it happens, the 59 year old's puffer jacket game isn't too bad either, a play he demonstrated when he turned up to the set of his new Wolves movie in Chinatown, New York, wearing a tasty Moncler number.
Pitt — who arrived at the LA premiere of Bullet Train in a pair of those adidas x Gucci Gazelles back in July — is, of course, no stranger to sporting a luxury label or two, not least because he's a literal Hollywood star.
Last year the actor launched his very own skincare line titled Le Domaine, a collection that included a $385 USD grape serum, which saw Highsnobiety dub 2022 Pitt's "Goop Era".
But it's now 2023 and we're over it, albeit covered in grape serum. Nevertheless, let's take a moment to appreciate the puffer, and the Shell t-shirt, for that.
Shop our favorite sneakers