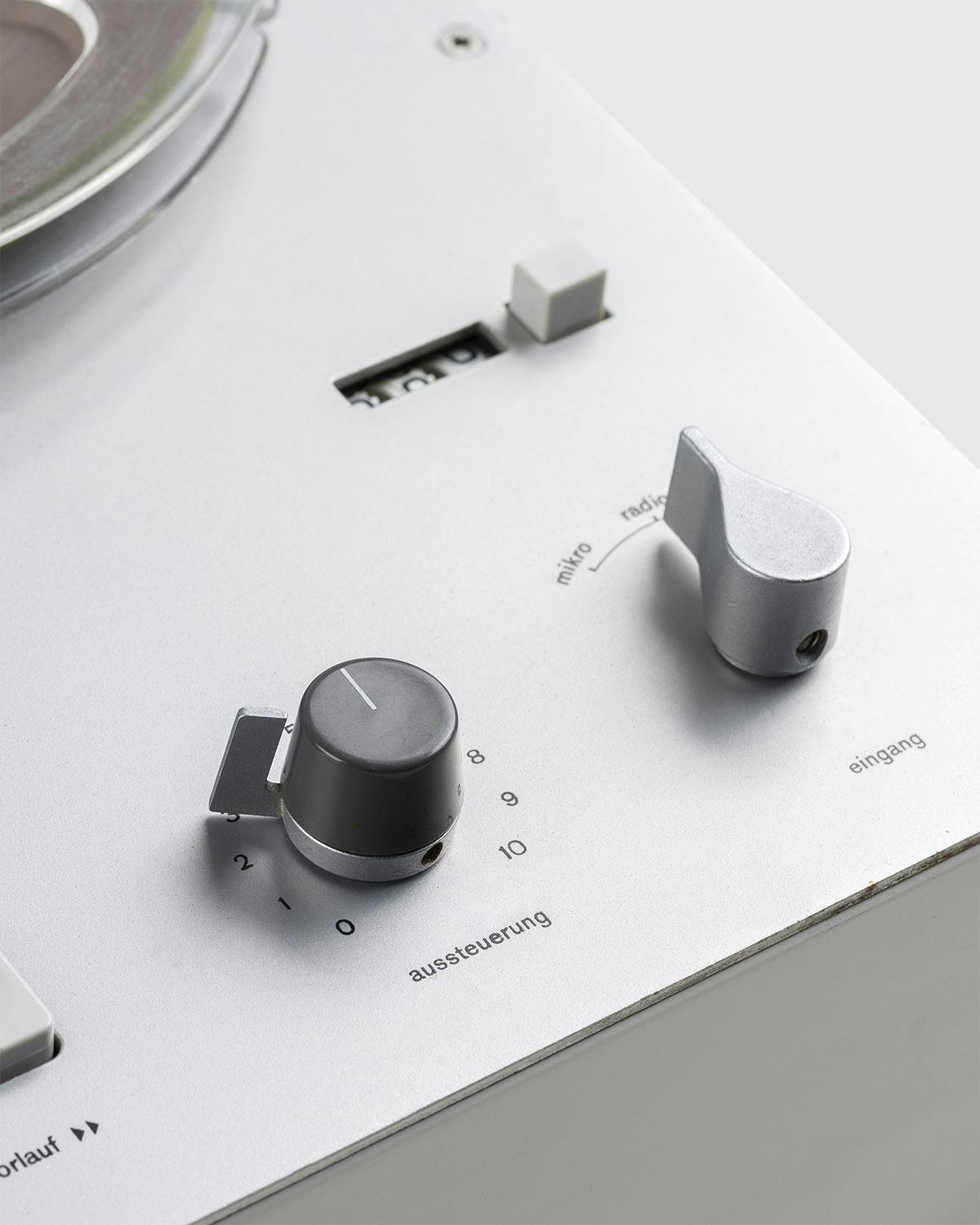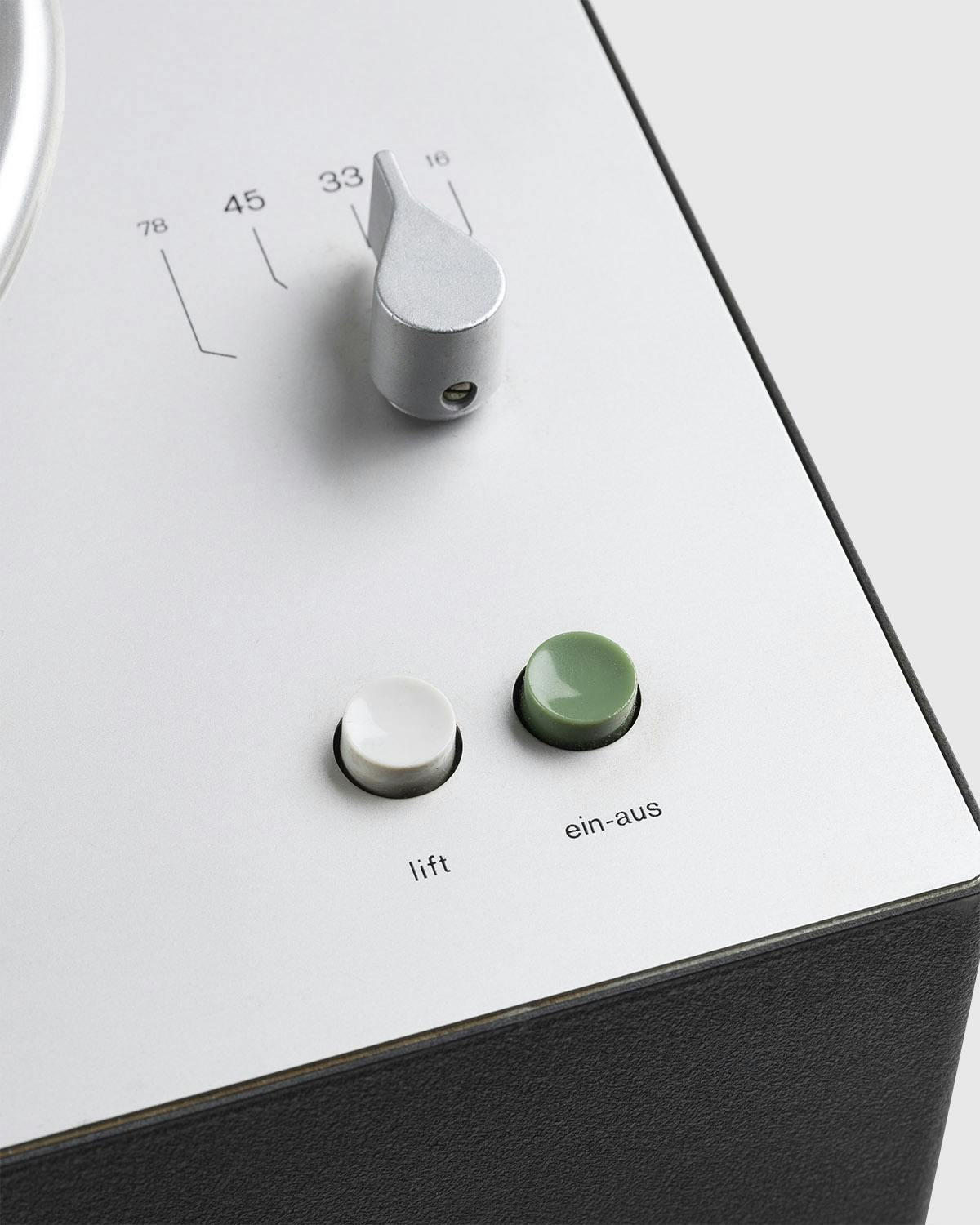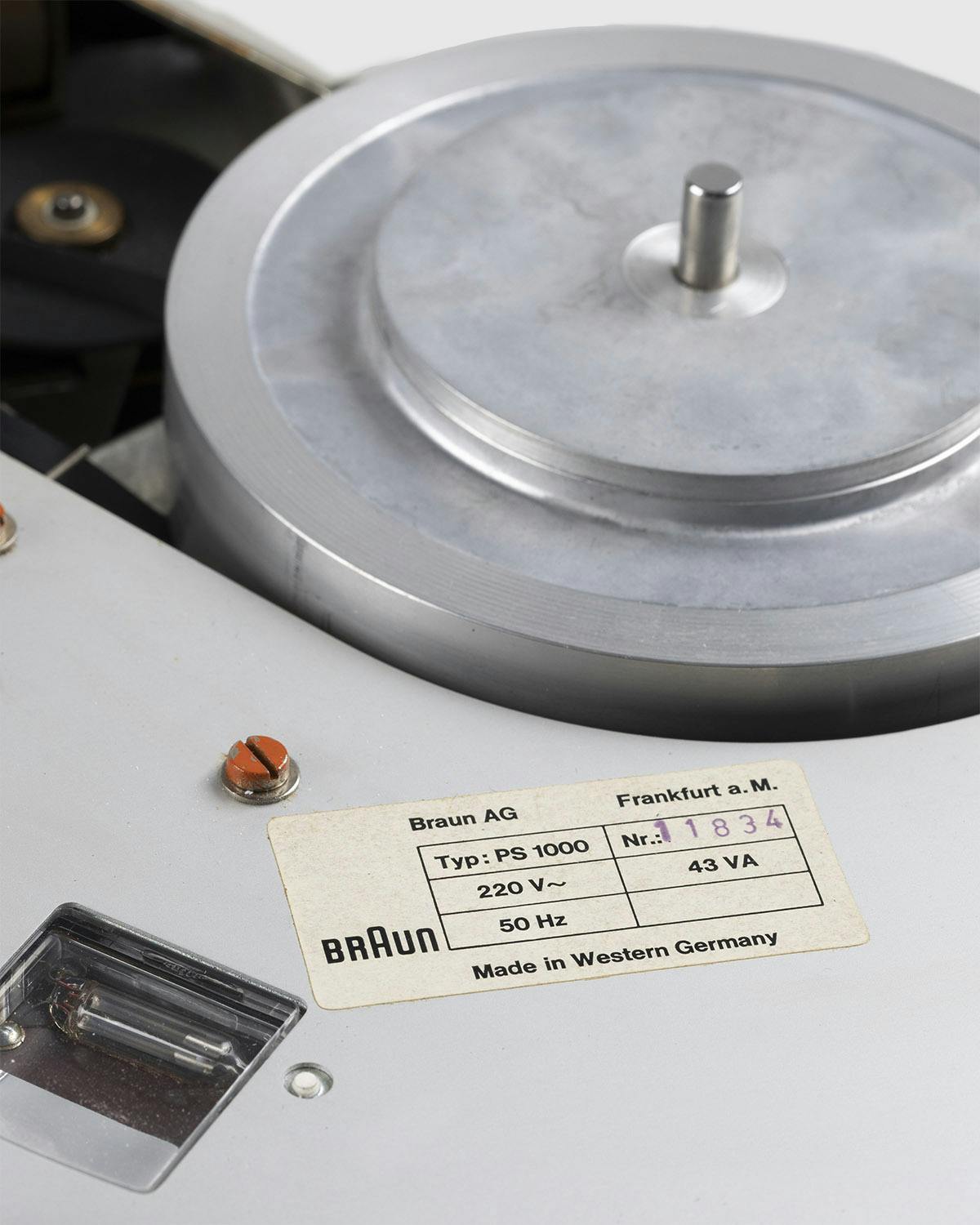 To celebrate Highsnobiety's historic collaboration with Braun, we've teamed up with the iconic German brand to auction off one of its most quintessential products ever: a Dieter Rams-designed Wandanlage.
The Hi-Fi speaker system, which sits on your wall (Wandanlage means wall unit in German) was first released in 1961 and designed by Rams. Earlier this year, the brand tapped Virgil Abloh to present his take on the iconic Wandanlage design, turning it into a "functional art" piece. "I jumped at the opportunity to reimagine this iconic braun product and challenge what we have come to expect from design," Abloh said at the time.
Braun, who celebrated 100 years of existence recently, is best known for boiling product design to its bare essentials: sleek, minimal, stylish, and functional. Its shavers, sound systems, and radios are renowned the world over, but the Wandanlage is its chef-d'œuvre. The Wandanlage was regarded as the best audio device of its time in the 1960s. Recognized as the original hi-fi wall unit, it combines a control unit, tape recorder, and turntable with flat loudspeakers in a design that has gone on to win numerous awards.
The unit that Highsnobiety and Braun are auctioning off together is an original, Rams-designed 1964/65 Wandanlage. Included in the system are the TS 45 Receiver, TG 60 Tape Recorder, PS 1000 Turntable, two L 450 Loudspeakers, Vitsoe wall mounts, and a shelf.
The TS 45 Receiver acts as the control unit for the Wandanlage, featuring an amplifier section with inputs for tape, a turntable, and radio receiver for multiple brands. It boasts a field intensity display and a stereo indicator lamp. The Wandanlage's TG 60 Tape Recorder is specially calibrated to the Braun TB 631 tape. It includes three separate half-track heads for erasing, recording, and playback, as the 18 cm reel can playback roughly 45 minutes of stereo recordings at a speed of 19cm/s.
The PS-1000 turntable's tonearm, which has a lift for manual operation, features intricate adjustment options for record playback. You can still reorder the needles for the PS 1000 to this day. To distribute sound, the Wandanlage harnesses the power of Braun's L 450 speakers, which were specially designed to match the TS 45 and the Audio 2 compact system. They are equipped with a 5.1-inch woofer and a 1.3-inch high-range loudspeaker, transition frequency at 2,600 Hz, and power rating of 20 watt at 4 ohm, as the frequency range goes from 35 to 25000 Hz.
The Wandanlage is rarely offered as a complete, working unit, making this auction a chance to own a piece of history. In addition to giving you the chance to buy the Wandanlage, the winning bid will contribute to Stiftung Deutsches Design Museum in Frankfurt, Germany. The proceeds will go towards raising awareness for and exposure to design through various programs and activities.
Head to eBay to check out the auction listing and place a bid.
Shop our Braun collection below