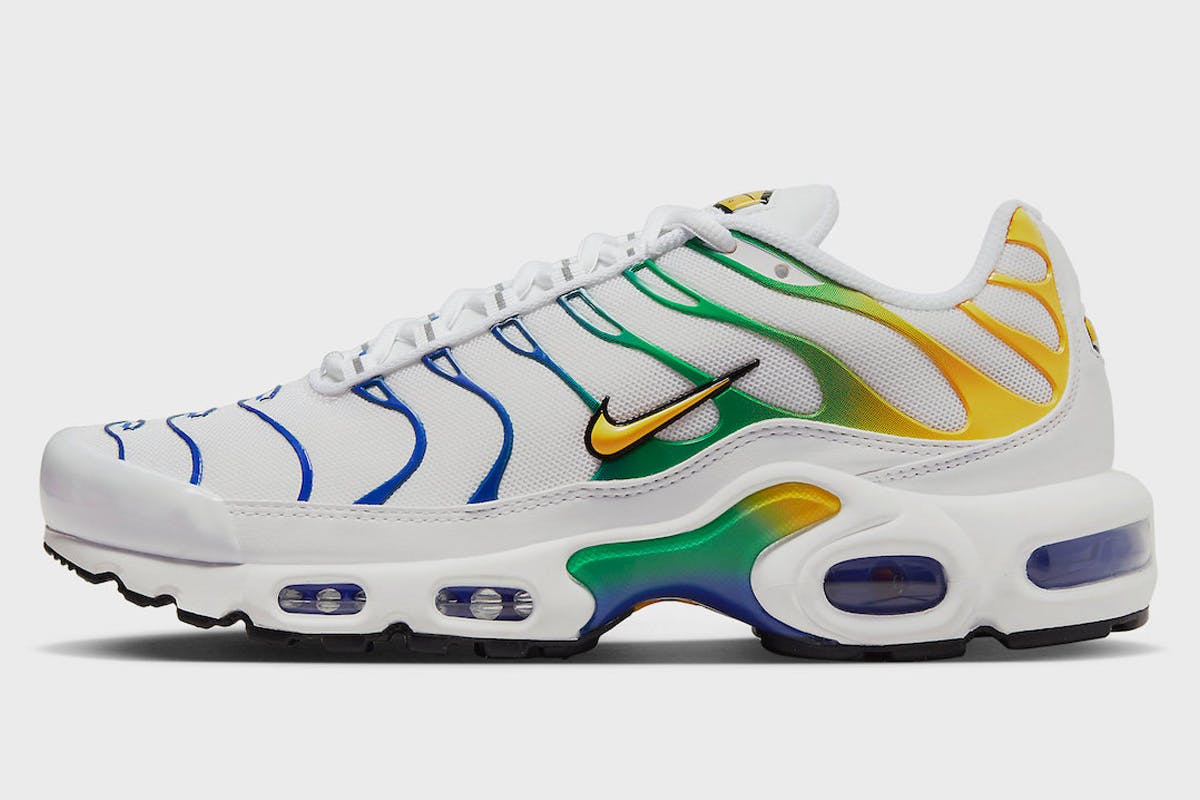 If you've ever set eyes on a pair of Nike Air Max Plus, or TNs, as they're so affectionately known across the UK and continental Europe, you'll be familiar with the hypnotic qualities they possess.
I don't know about you, but there's something about TNs that is extremely captivating. Perhaps it's the tiger stripe-like veins that extend across the shoe, reaching from bottom to top like electrically charged fingers or the streamlined early 2000e style that exudes speed; whatever it is, there's nothing quite like it.
Even though the silhouette has a dedicated cult following across much of Europe, specifically within countries in the east, extending into Italy, the UK, and as far as Australia (where its audience is the most loyal of all), it often feels like TNs are somewhat overrated, mostly moving and existing within rave circles.
Raver or not, you can't go wrong with a pair within your daily rotation, and if you're looking for the right sneakers to kick you down the rabbit hole, why not Brazil's affectionate creation?
In the 27 years they've been working together as creative partners, Nike and Brazil have delivered countless unforgettable national kits and training gear, weaving the centerpieces of seven world cups – which includes one of the team's five wins.
Although 2022 didn't see Brazil achieve its sixth World Cup win, 2023 sees it win big on the Air Max Plus with a flag-themed palette that's perfect for the summer months.
Blue, green, and yellow fill the sneaker's iconic veins, midsole clip, and Swoosh branding atop a base of stark white, resulting in a warming gradient that's a work of art from front to back.
Shop our favorite products