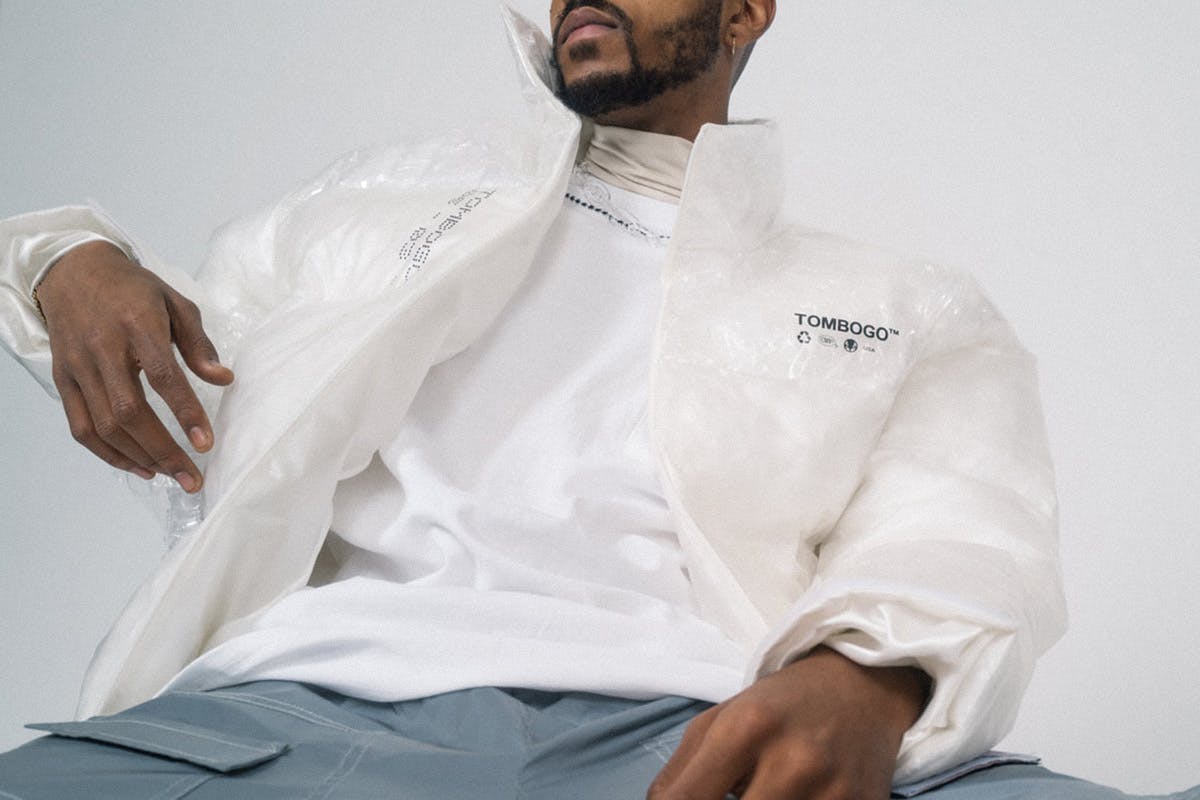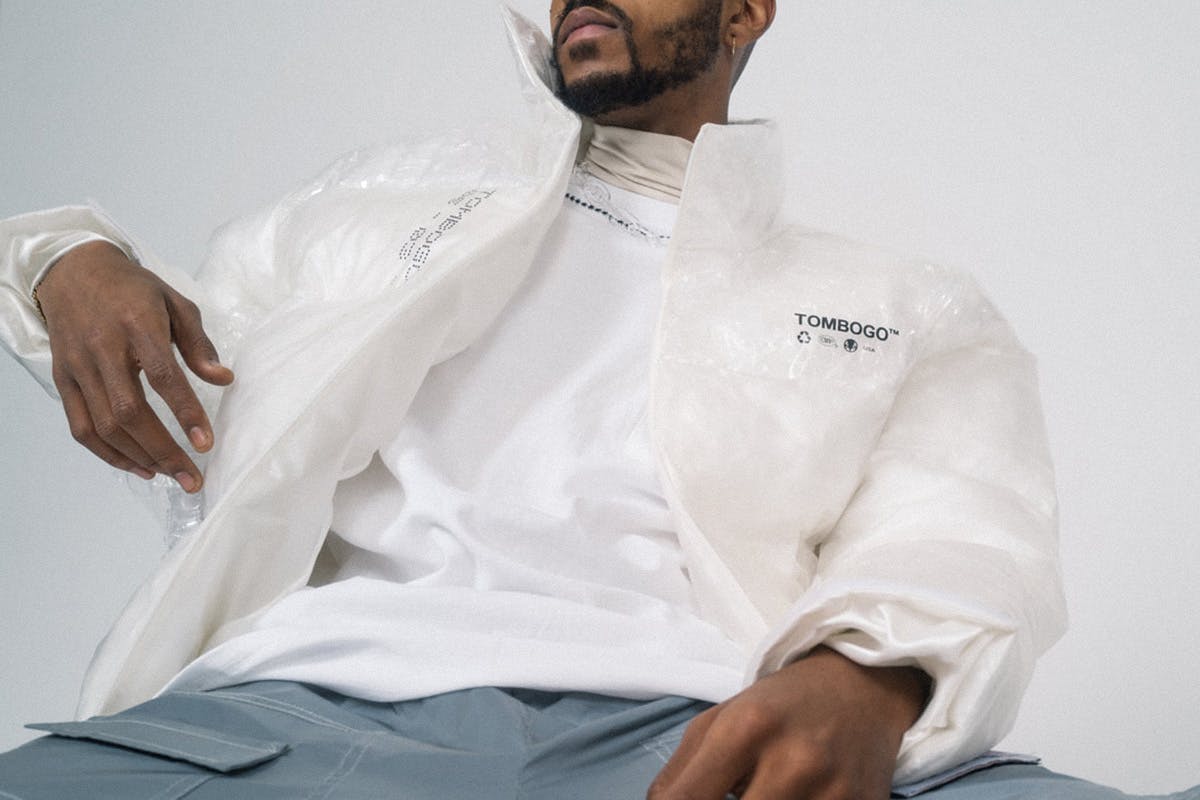 Jian DeLeon and Noah Thomas start off this week's very special Dropcast episode from their respective home offices. The hosts are joined by Philip Post, the founder of Dertbag, and Bruce Pask, the Men's Fashion Director at Bergdorf Goodman and Neiman Marcus, who give advice and feedback to upcoming designers. Make sure to stick to the end as we announce the winner of our "New Shoe, Who Dis?" giveaway.
Philip and Bruce perform a quick Vibe Check by sharing their work from home situations before moving into the quick hits, Covid-19 edition. With luxury houses including Balenciaga and Saint Laurent producing surgical masks in their French workshops in order to fulfill escalating demands, the cast speaks on the industry's cooperative attitude and how situations such as this serve as important reminders of fashion's sense of community (4:30).
While designers and creatives are facing immediate challenges, they can't help but consider the implications ahead for fashion month (9:02). Despite the postponement of the Tokyo 2020 Olympics and cancelation of the Met Gala, Bruce sees this moment as an opportunity to reset from the traditional fashion cycle and shop for products during the same season when they're needed. Noah and Jian are looking forward to styling new purchases and having a chance to dress up, period. This includes the new Stussy x Nike Air Zoom Spiridon Caged 2, but only if the plug comes through (11:50).
Up-and-coming designers definitely came through by sharing their brands on the Dropcast hotline for this episode's Question of the Week (QOTW), and the pitchathon sees the top three featured in no particular order (15:37). First up is Tombogo with a mission to construct character through the design process. Tombogo's designer sees the brand as a reflection of himself as well as the world, an experiential learning outlet for him to think outside the box. Jian's drawn to Tombogo's originality and clear identity, which Philip believes will allow the brand to explore new grounds whether it be streetwear or potential collaborations with unconventional partners such as NASA.
Up next is Crescente Patricio, an upcycled denim brand based in Dallas, Texas (21:43). By adopting the approach of an indie rapper, Crescente Patricio's designer began making "clothing mixtapes" to get his name out. His designs are centered around this concept, with each "mixtape" and piece having their own titles and stories, resulting in narrative-driven clothing. The cast is all for Crescente Patricio's strong silhouettes, contrasting details, and overall presentation. Bruce makes a note on the importance of sustainability, which is reflected in both brands so far, leading to agreement that sustainability is sure to become an intrinsic component of design.
Flyson is a brand fusing elegance with sporty elements with an overall focus on providing complete looks rather than individual pieces to convey its idea of a modern uniform (28:08). The brand draws inspiration from both the tangible and intangible, including extreme sportswear, aerospace suiting, and architectural references to popular culture. Noah and Jian are impressed with Flyson's debut pieces, which Bruce believes are diverse yet cohesive. Flyson's uniform concept is one of its strong suits, quite literally, as the cast comments on the importance of establishing a clear identity and fashion universe for consumers to dive into.
Philip and Bruce wrap up the pitchfest with appreciation for the selection of forward-thinking designers who showcase and represent the array of different directions that new designers are taking. The guests share their expertise by offering specific advice for taking brands to the next level (33:25). Jian makes a shout out to Mr. Saturday who blew up the Dropcast hotline and answers his question on how to get editorial love.
A Dropcast episode isn't complete without a segment of "What'd You Cop?" (44:30). Philip's practical cops include protection for his kicks, and they double as inspiration for his next collection when the world is up in flames. Bruce picked up an Officine Generale chore jacket from his plug in preparation for the spring and summer, and Jian was gifted this episode's "Mule of the Week," the Neighborhood UGGs, a pair of cozy shearling-lined slippers perfect for the quarantine life.
On that note, Jian announces the winner of our "New Shoe, Who Dis?" giveaway, which asked readers of HIGHStyle, Highsnobiety's new magazine, to guess the sole of what's been revealed to be a pair of Balenciaga sneakers (47:07).
If you're looking to add routine to your WFH situation, keep your eyes on Highsnobiety's Instagram where next episode's QOTW will be posted. Leave a voicemail on The Dropcast hotline at 833-HIGHSNOB (833-444-4766) for a chance to be featured in a future episode.
Relevant Links