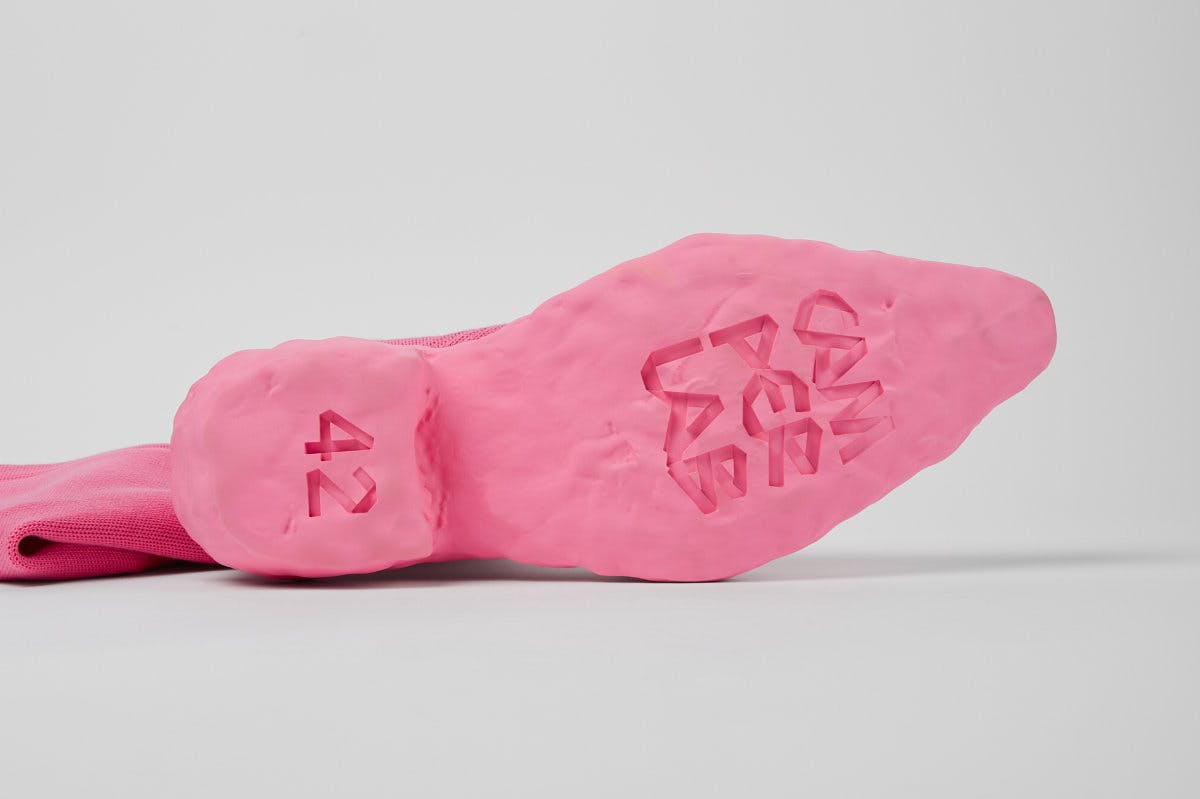 CAMPERLAB is the totally free and uninhibited sibling of the Spanish brand Camper. Like its name suggests, CAMPERLAB is a space for experimentation, a place where Creative Director Achilles Ion Gabriel lets his footwear fantasies run wild.
"For Spring/Summer 23, we were going for an aesthetic that was not so controlled", says Gabriel. "CAMPERLAB allows us to go all out in terms of innovation and creativity, so lately, we have been getting inventive and playing with abstract concepts and unexpected, intuitive choices," — and the proof really is in the pudding with this season's offerings. 
Continuing to explore its distinctive DNA, the SS23 shoes combine new styles and materials with established Camper classics and carried-over staples. Venga and Traktori, two of CAMPERLAB's most known silhouettes, unveil new clog versions with a cowboy twist and a color-block approach, and this season also sees the introduction of a new sneaker, the Roz. Loosely inspired by the Traktori, the shoe has a chunky vulcanized rubber outsole with a high-top cut and criss-crossed laces that give a little nod to retro basketball sneakers. To top it all off, the everyday Eki boots come in a new, offbeat rendition with extra-long calf hair, just to add that bit of flair and fun to your fit.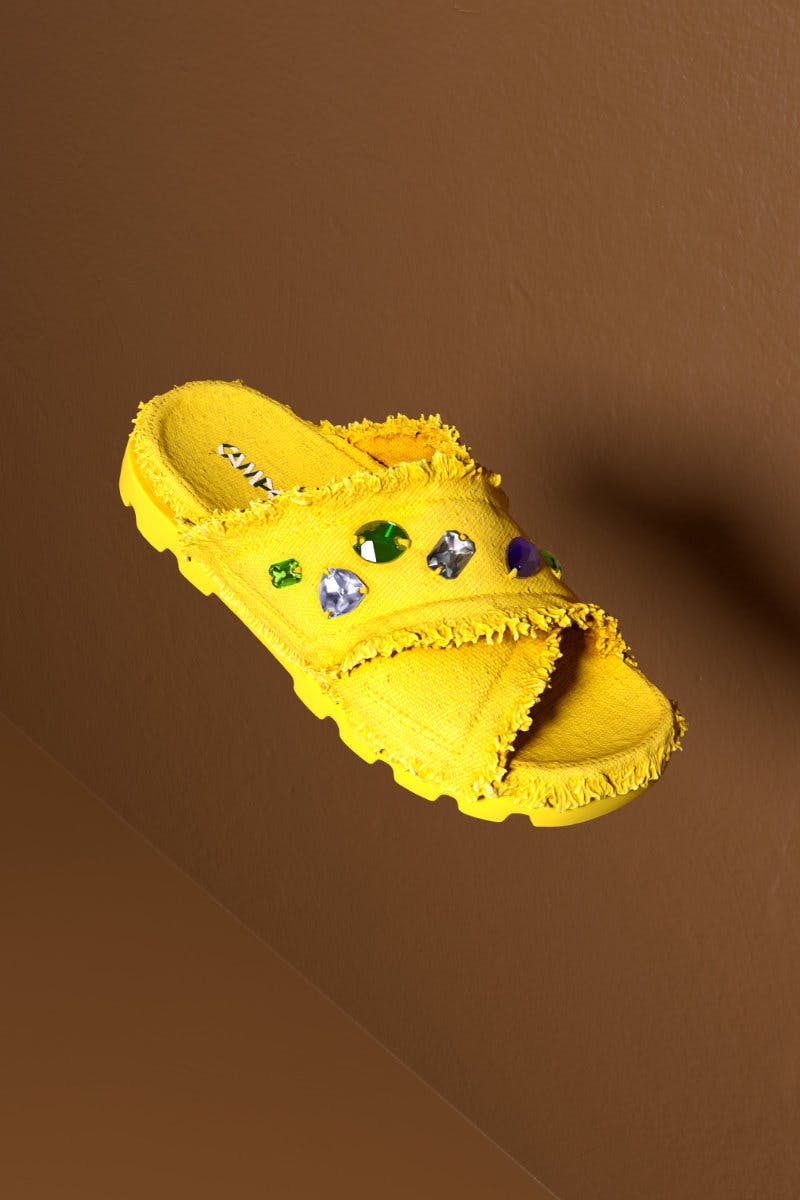 As ever, sustainability is at the core of the collection for CAMPERLAB. From ethically sourced natural textiles and leather to organic-based materials such as TENCEL, the brand is making sure it continues to push in the right green direction. The popular Tossu sneaker takes on a playful palette of bubble gum pink and forest green, with a fully circular zero-waste approach to its creation and design. The Brutus sandals, for example, have been designed in collaboration with the Ethical Fashion Initiative (EFI), featuring an organic cotton textile and hand-stitched Swarovski crystals. A funny juxtaposition of materiality yet a summery slip-on that is definitely ready for the sun, sea, and sand.
Clearly, all work and all play has made CAMPERLAB SS23 a lighthearted design delight.
Get your footwear fix soon on the Highsnobiety Shop, in selected Camper stores worldwide and at online here.