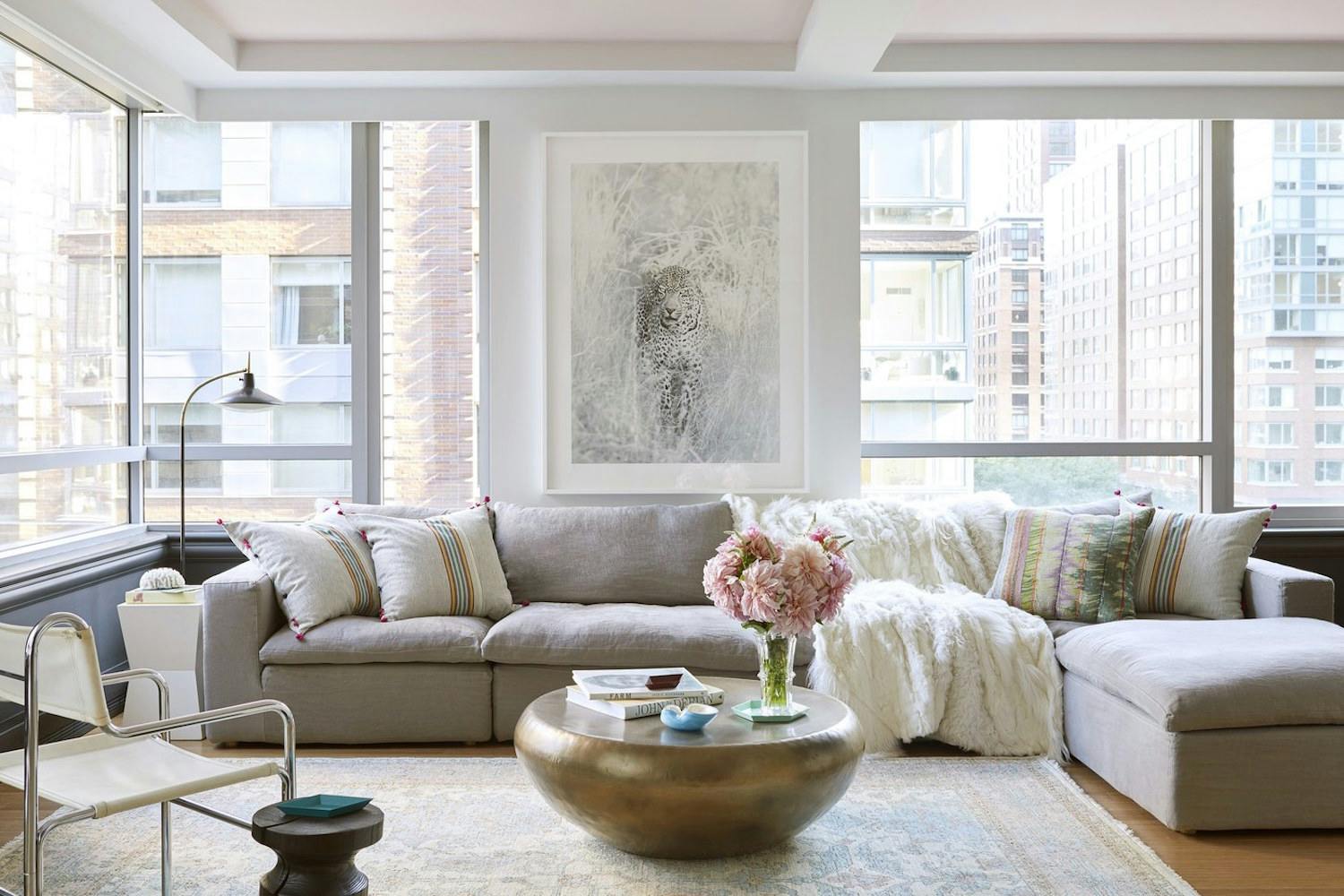 YouTuber and filmmaker Casey Neistat, along with his wife Candice Pool, who is a jewelry designer, provide a glimpse into their lavish home in a new interview with Architectural Digest.
Located in a high-rise apartment building in downtown Manhattan, the space exudes a zen-like atmosphere with its open plan layout, as AD describes it as "suburbia gone sky-high" and essentially a big contrast to Casey Neistat's busy working environment, which is a loft in SoHo.
The couple teamed up with interior designer Daun Curry to revamp the three-bedroom, three and a half bathroom apartment after purchasing it in 2017, and elevated the serene aesthetic with vibrant elements like dynamic patterned wallpaper, pops of color all over, black wainscoting and even a gold skateboard sculpture that they found on the Lower East Side. According to Curry, the theme of the space can be described as "Bohemian Aristocrat" and boasting an eclectic mix that is also "laid-back luxe."
"You don't understand how many times a week I walk in here and say, 'I love this apartment,'" Neistat told AD. "I've been in New York for almost 20 years, and I've only just survived in the city. This is the first apartment where I feel like I'm living in New York."
For the full story, head over to Architectural Digest.
Up next, check out Wiz Khalifa's $4.6 million Los Angeles home.