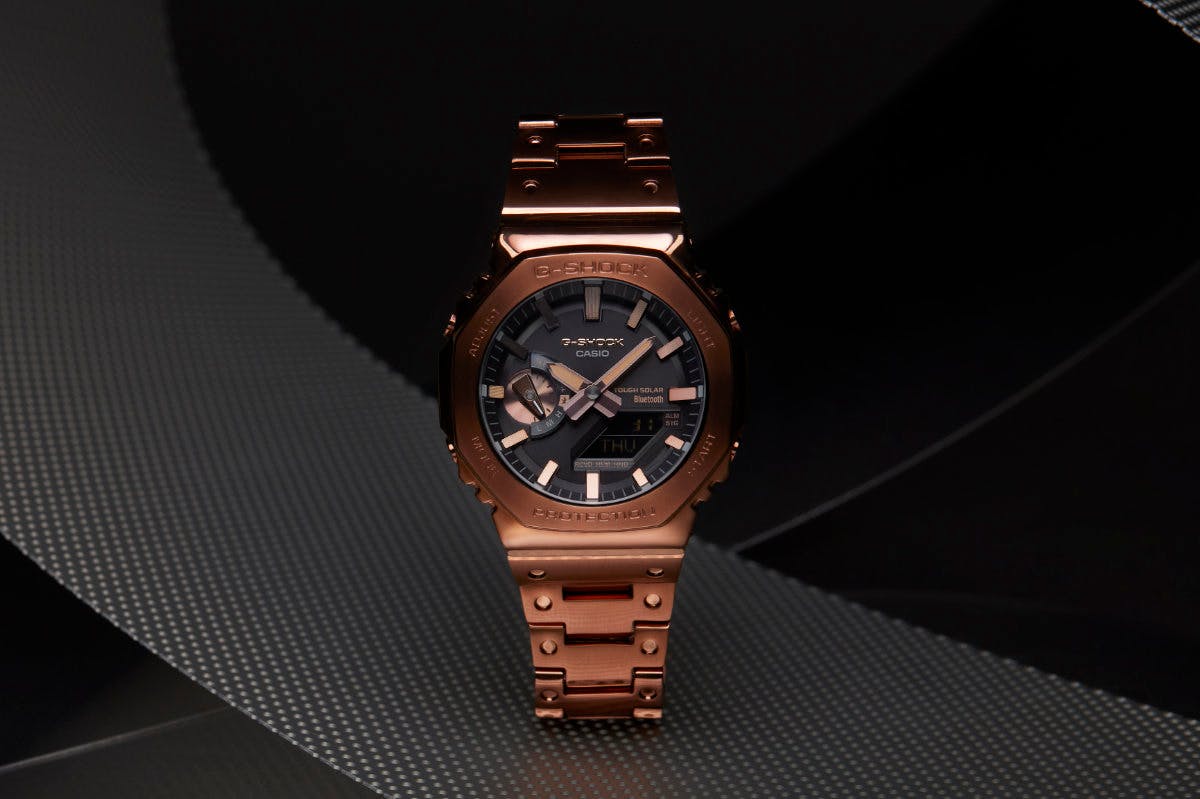 G-SHOCK has unveiled a line-up of four full-metal GM-B2100 timepieces. The bold new watches mark the latest additions to the iconic G-SHOCK 2100 series, which has been turning heads since its first release back in 2019.
The new shock-resistant watches are solid and streamlined, staying true to the simple, minimalist design that made the 2100 series an instant favorite in the first place. Yet the GM-B2100s push the line forward both in terms of construction and design.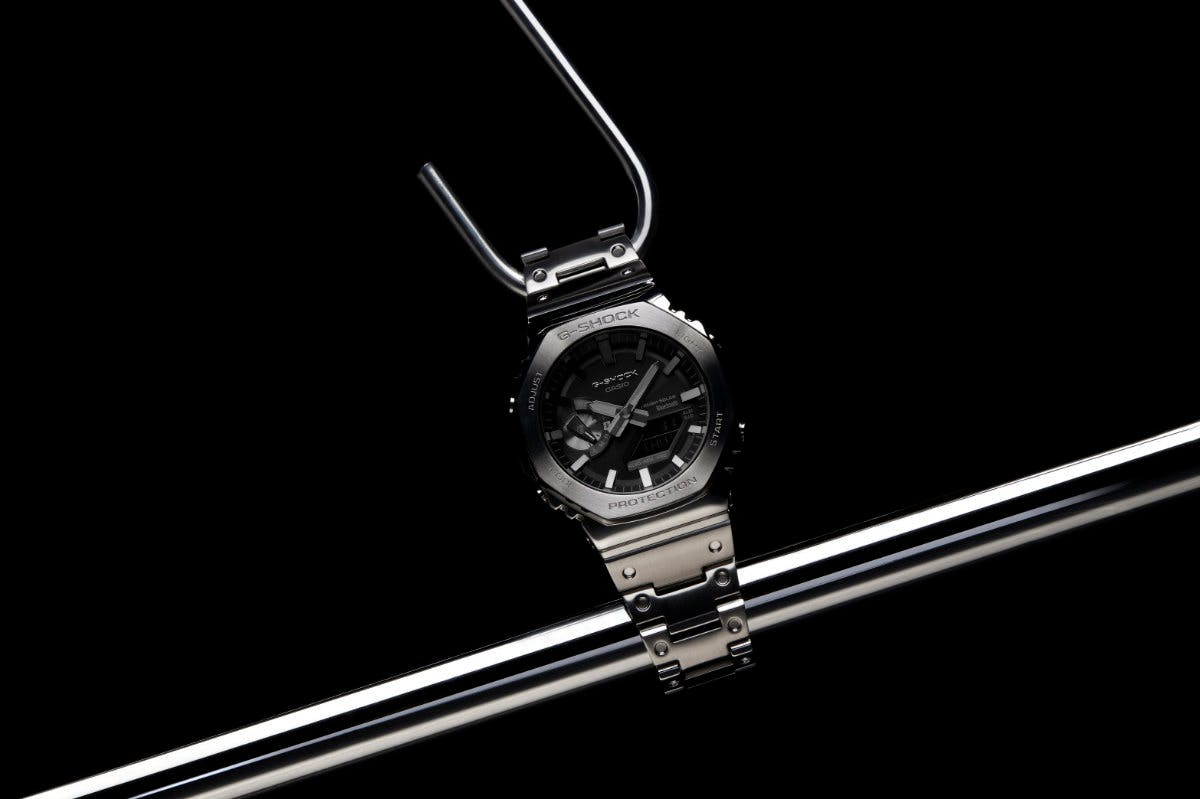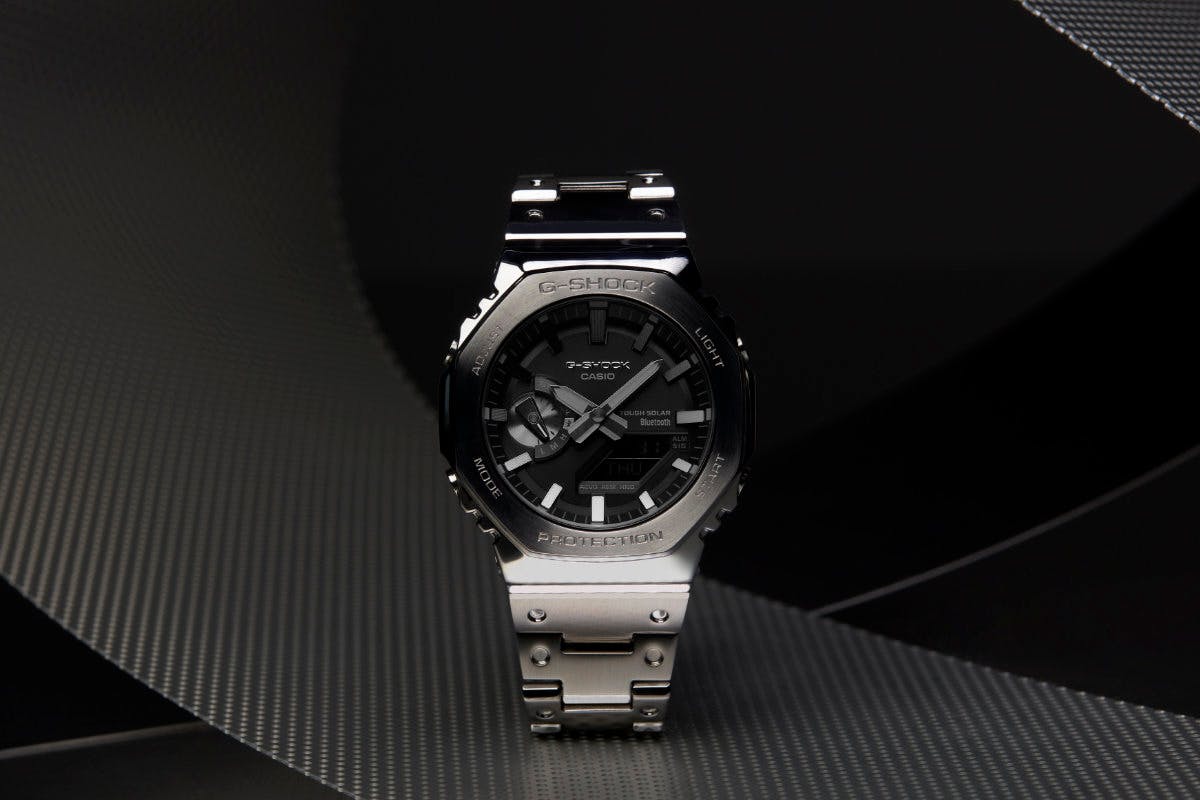 The watches boast an octagonal bezel, which is meticulously produced — forged, cut, and then polished using a circular hairline finish. The stainless steel band also receives a verticle hairline finish, and the bezel bevel, buttons, and case back are treated with a mirror finish. This attention to detail gives the watches depth and dimension and an air of quality that sets them on another level.
The series arrives in four different looks — classic silver (GM-B2100D),  black ion plating (GM-B2100BD), yellow gold (GM-B2100GD-9A) and rose gold (GM-B2100GD-5A). All four are certified statements, though the black is our personal choice if you're looking to inject a utilitarian vibe into your rotation.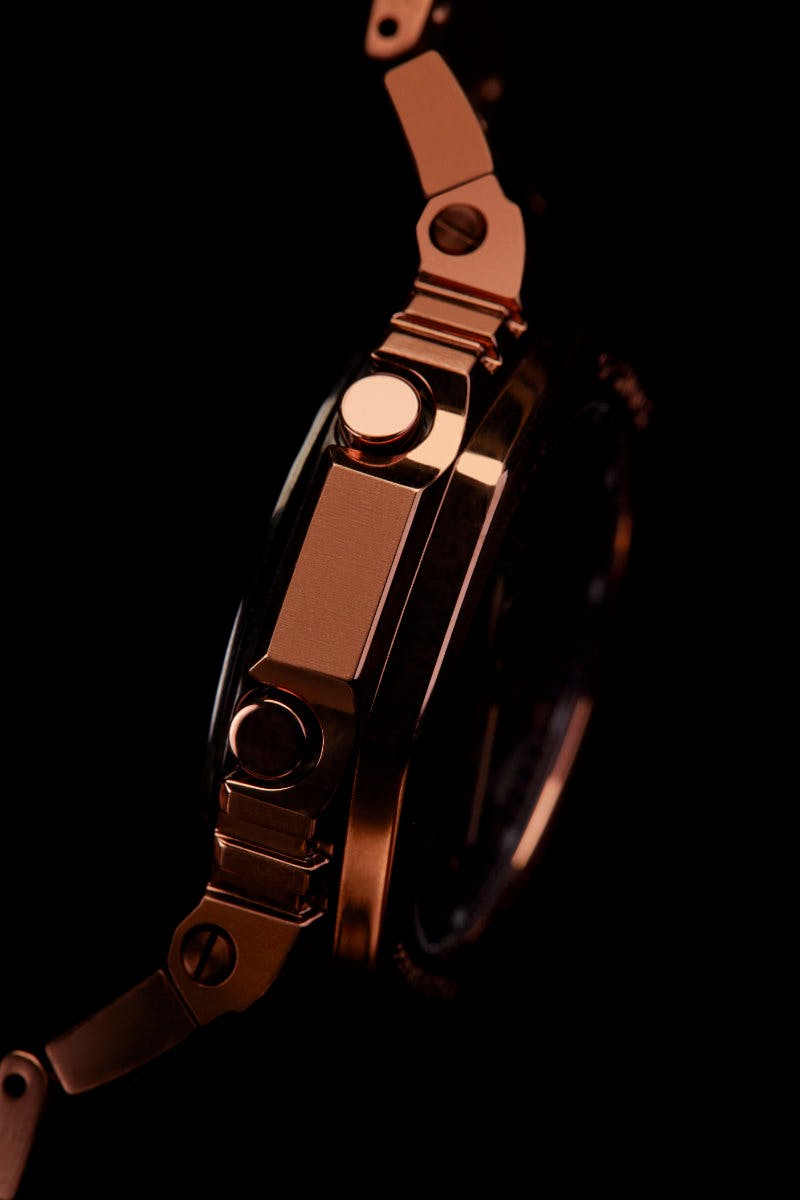 They're super practical, too; the watches feature a Tough Solar charging system, meaning the annoying days of replacing batteries are gone. They're also equipped with Bluetooth capabilities, meaning setting alarms, world times, countdown timers, and all other timely needs are easily controllable via a smartphone app.
Find out more about the G-SHOCK which is out now over at Casio.