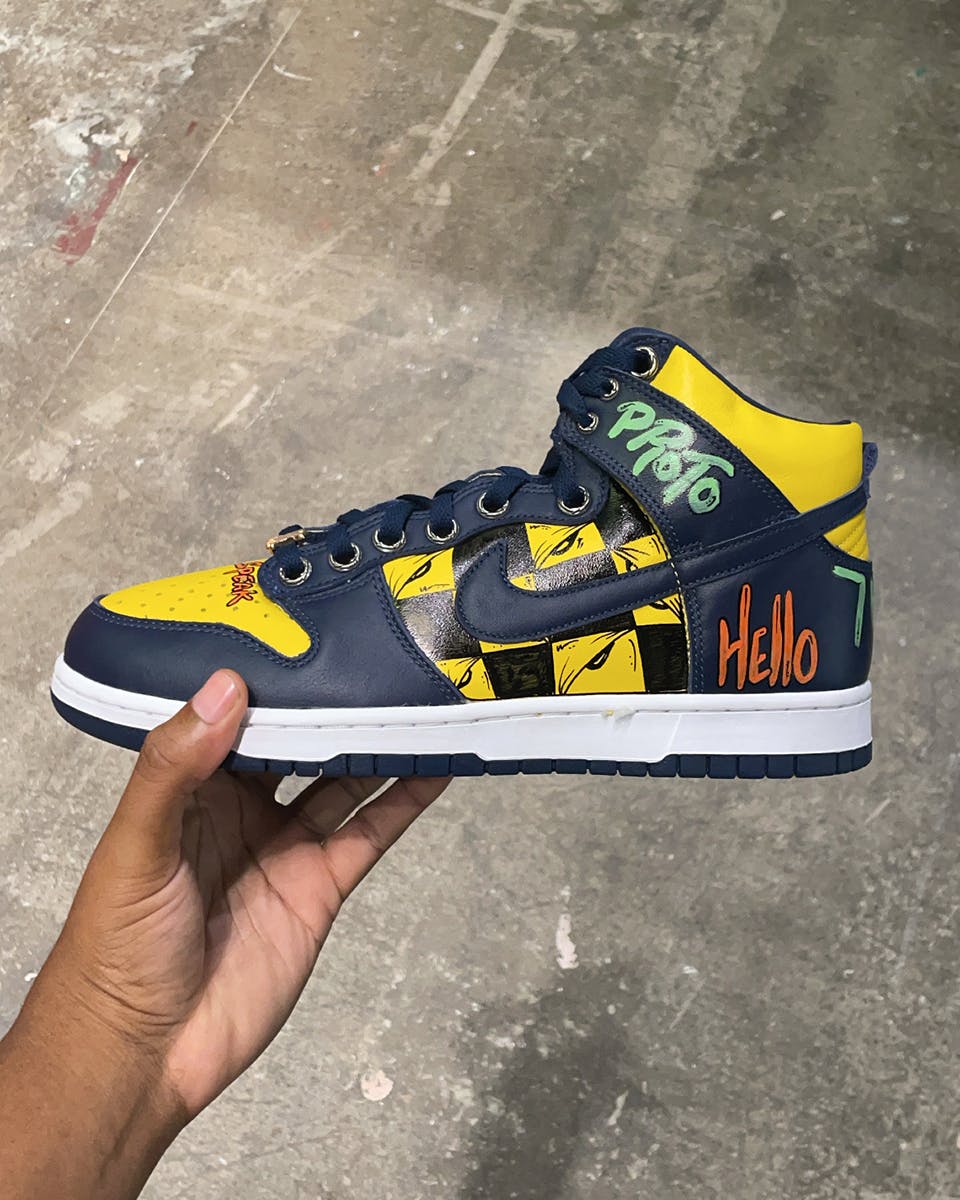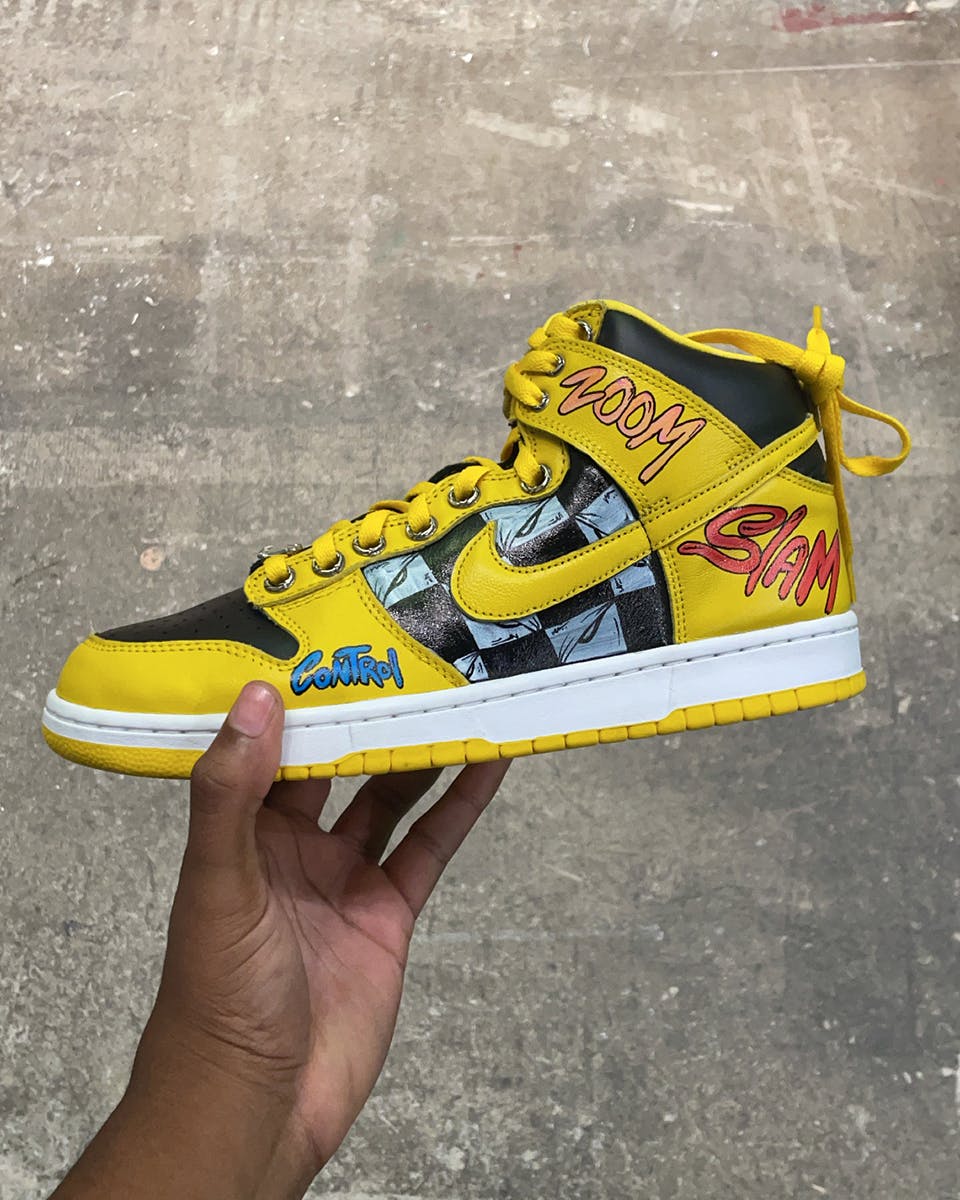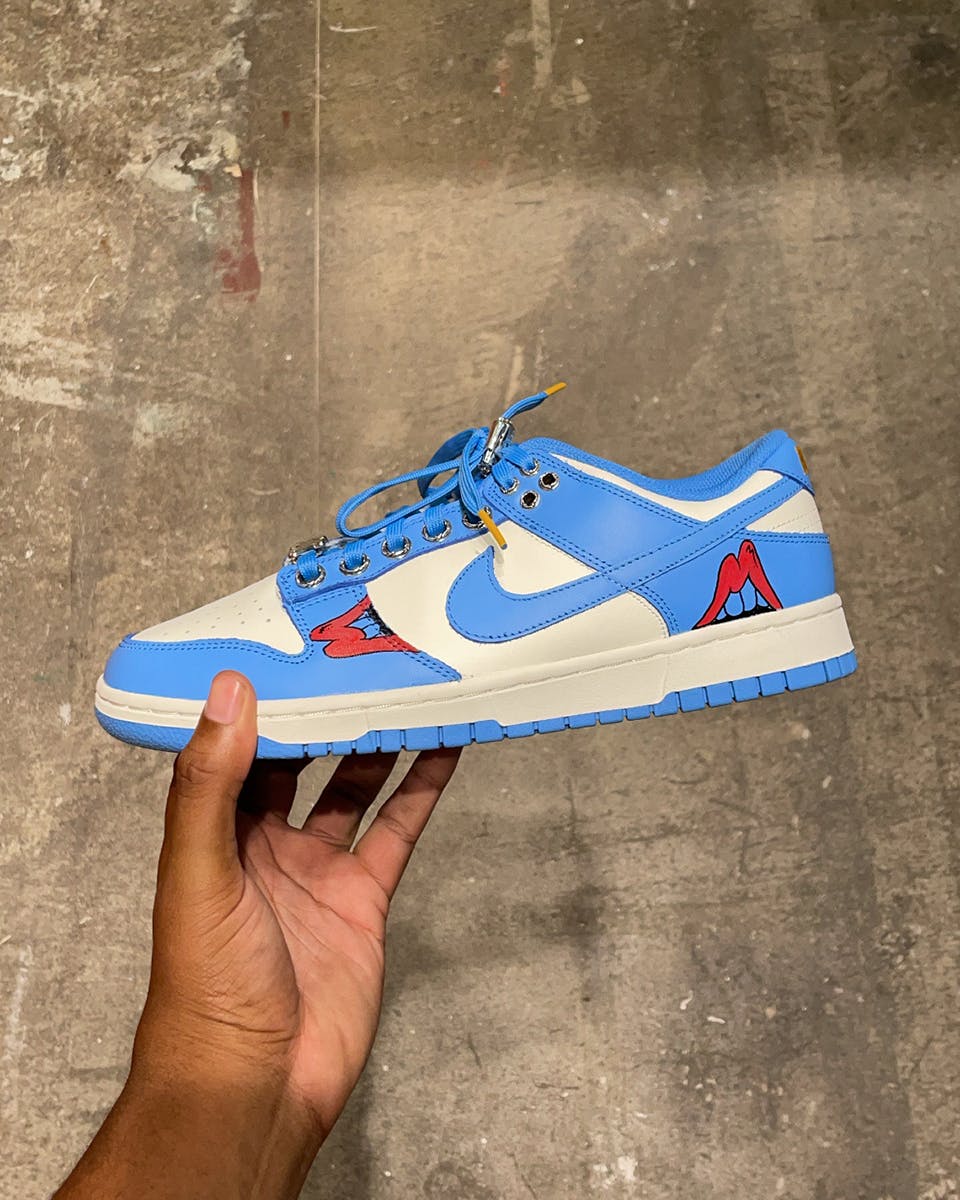 Chrome Hearts doesn't do anything halfway, clearly. As part of its Sex Records New York pop-up, the venerable American luxury label is applying its inimitable taste for cheeky opulence to all kinda one-off collectibles, including toy cars, toilet paper, and some recognizable sneakers.
Yup, those are Chrome Hearts-customized Nike Dunks on display in the pop-up, taking up an entire wall inside the new annex space, which is adjacent to Chrome Hearts' West Village flagship.
There, you'll see all manner of high and low-top Dunks laden with one-of-one artwork painted by hand onto each sneaker. There's thematic "SEX" branding, checkerboard patterns, swirly ghost things, and more.
Of course, because this is a Chrome Hearts joint, all of the Dunks' metal bits have been swapped for solid silver and gold, from the aglets to the dubraes to the pulls that gather the laces.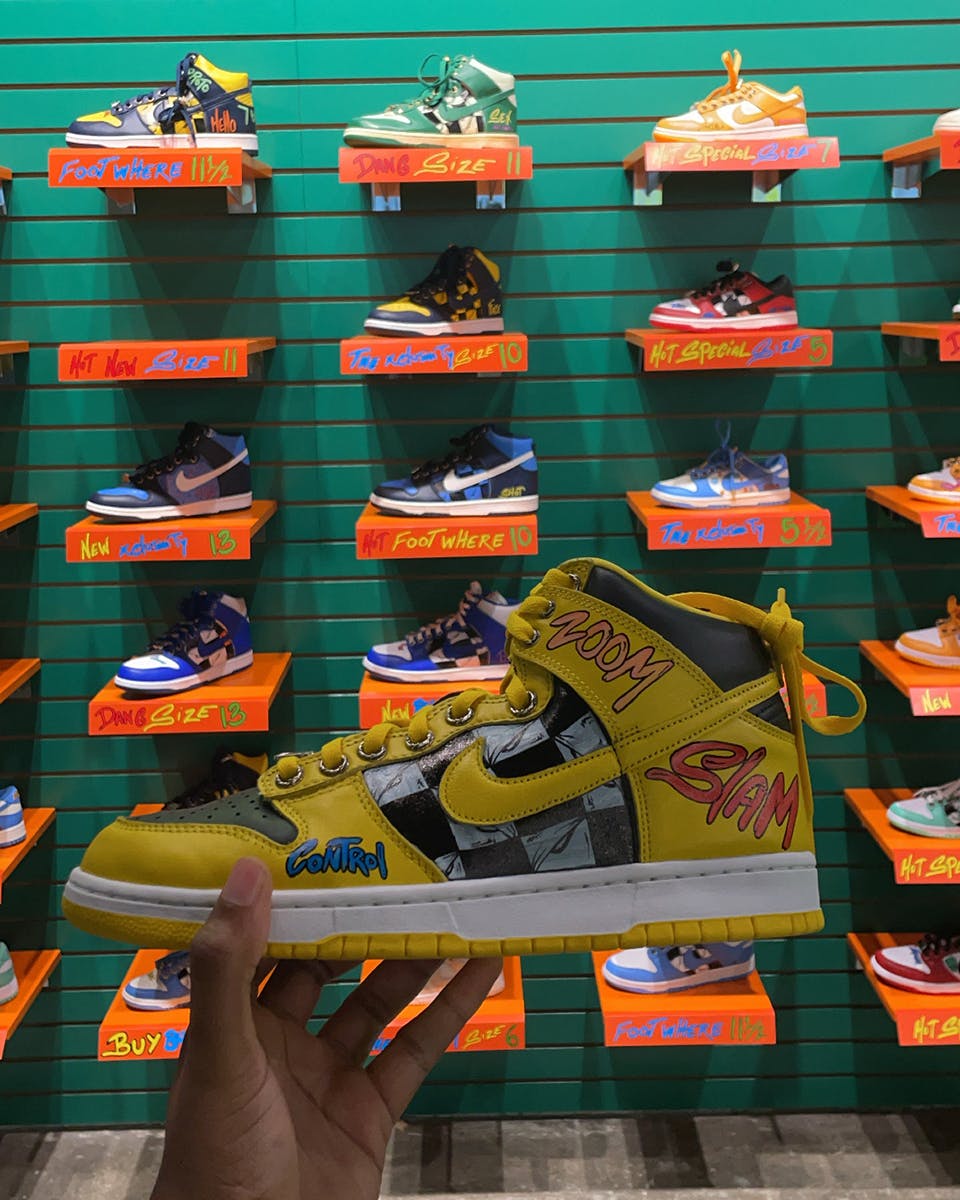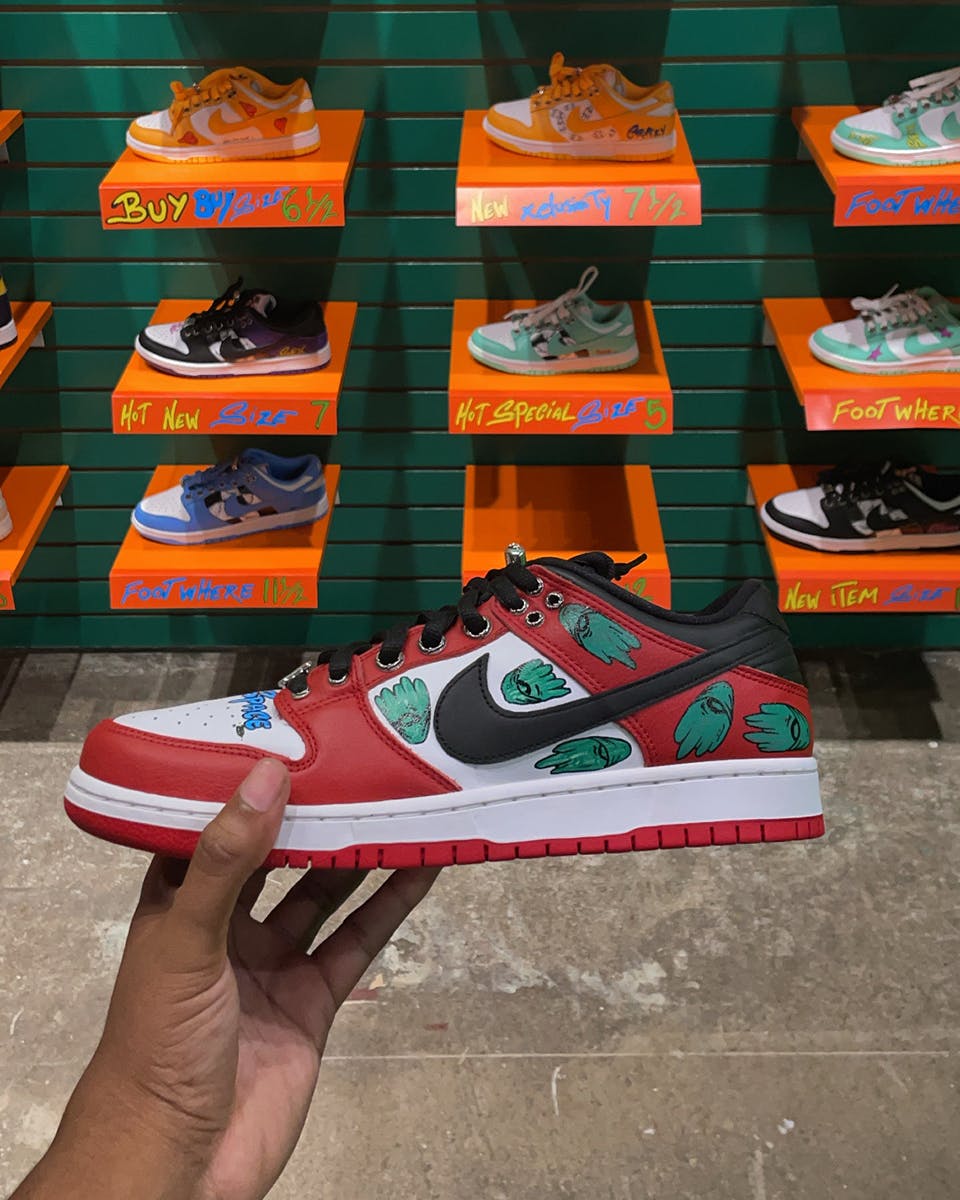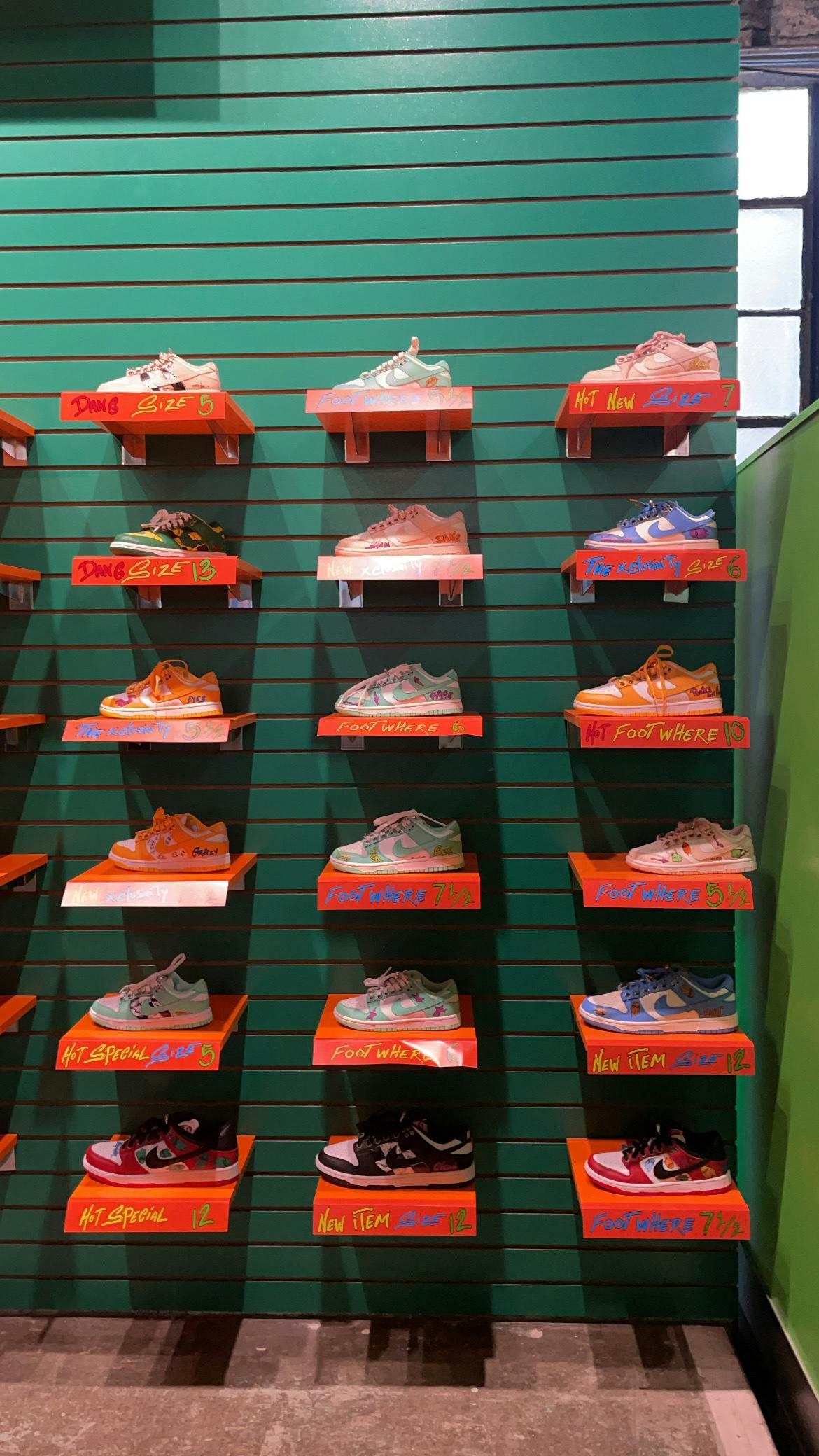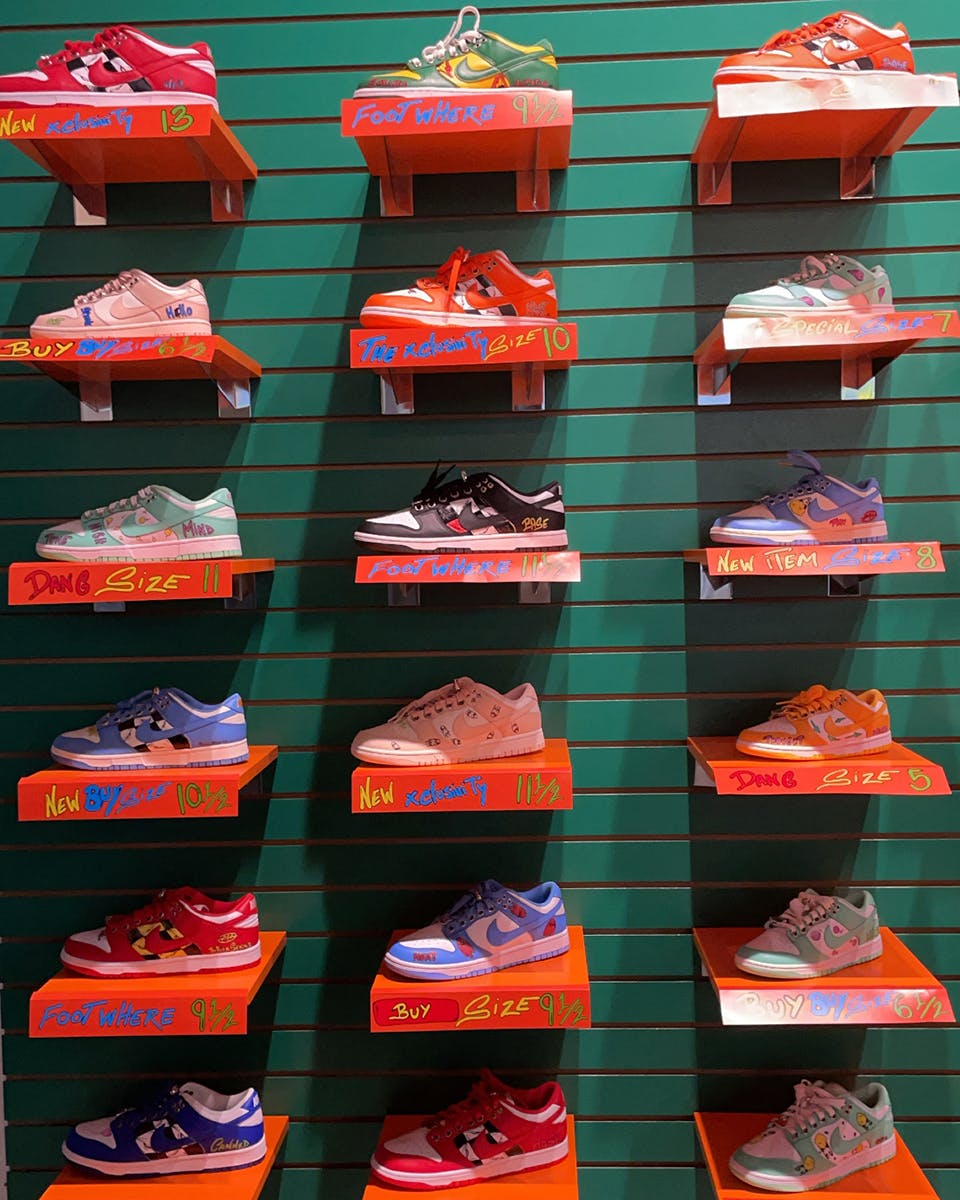 This is nothing new for Dunk customization, of course, as sneaker obsessives have been remixing shoes for years. They've painted on 'em, swapped soles, and even made their own versions of Nike's signature silhouettes.
As such, not everyone's finding Chrome Hearts' work terribly novel. "Ive seen customs way better," said one commenter on HighsnobietySneakers' Instagram post. Others concurred, uttering "So weak," or "This is so lame."
Given how litigious Nike has been over lookalikes and customizations, it seems risky for a company as big as Chrome Hearts is dipping its silver-coated toe into the realm of bespoke Dunk resale.
Then again, Chrome Hearts is only offering the kicks in-store and by appointment for three days, so if Nike wants to put a stop to the endeavor, it'd better move fast.
Chrome Hearts' leather-patched jeans, repurposed from vintage pairs of Levi's, never sparked any ire, so perhaps it's okay when Chrome Hearts does it.
It does flip the revamped Levi's for nearly $2,000 apiece (these Dunks are rumored to retail for upwards of $3,000) so there's no chance that it'll cut into Nike's profit margin, at least. No competition, no lawsuit, perhaps.
Chrome Hearts has explored sneaker customization plenty of times already. Famously, it once remixed Rick Owens' Geobasket sneaker — which received its own Nike C&D — with silver appliqué and hardware, paving the road for this very pricey Dunk experiment.