Clarks, the British label and makers of low-key streetwear icons like the Wallabee and the Desert Hi Boot, has updated another of it quintessential footwear models for 2017.
The fourth iteration of the Nature shoe, the Nature IV, sees the silhouette transformed from a traditional shoe into a modern, forward-looking piece of footwear that plays on currently hybrid footwear design trends and yet still feels something that's grounded in down-to-earth instant wearability.
Originally debuting in 1982, this is the first significant update to the silhouette in a long period of time. Gone is the all-leather upper of the Nature Three, with the Nature IV replacing it with a minimalistic and breathable high performance knitted mesh upper. This is wrapped in side-stitched leather on the outside quarter that binds the upper with the sole, while the quarter heel counter is left in a contrasting single stitch. Riding up the foot, the mesh knit combines with the vegetable leather tanned in-sock to give a snug, contemporary sock-like fit on the ankle. Meanwhile, the most scientifically up-to-date foot bed is crafted from a translucent gum sole unit that uses flex grooves and Clarks' signature hyper-response compression pods for a cushioned, super responsive ride.
The contemporary silhouette defines categorization, yet it translates into an instant wardrobe staple capable of being worn by anyone that transcends streetwear and style boundaries. We thought this as soon as we looked at it, but to prove our point, we asked three menswear commentators from three points on the map to style it the way they want.
Chris John Millington, menswear and grooming expert, UK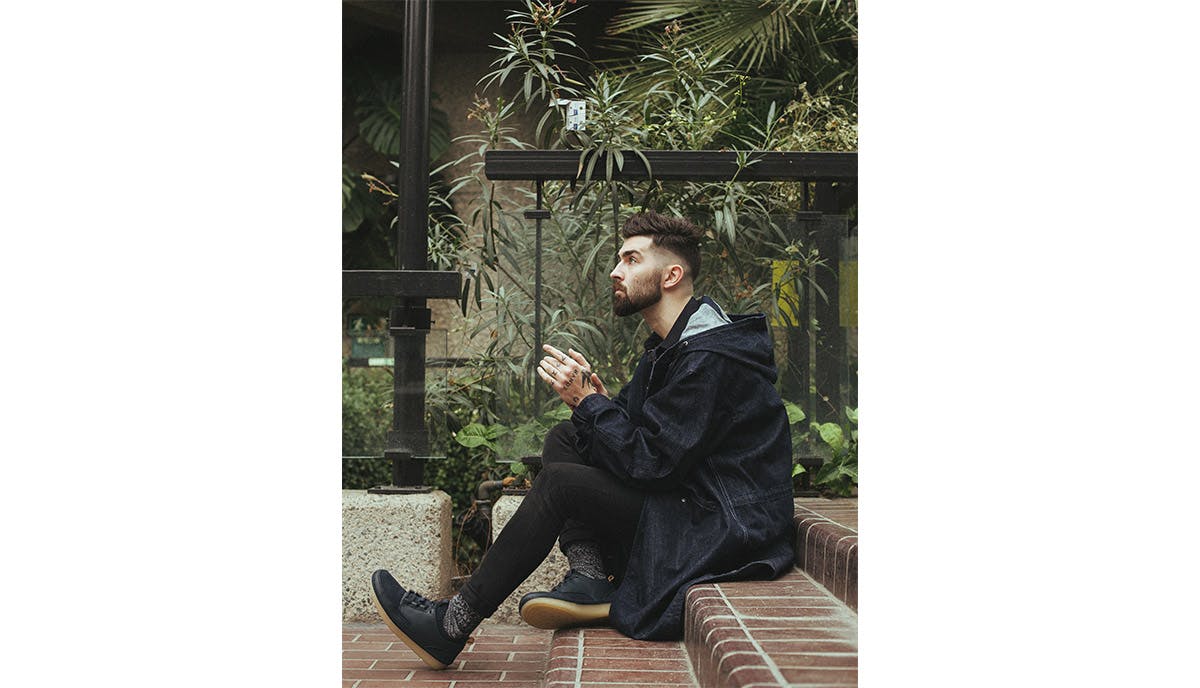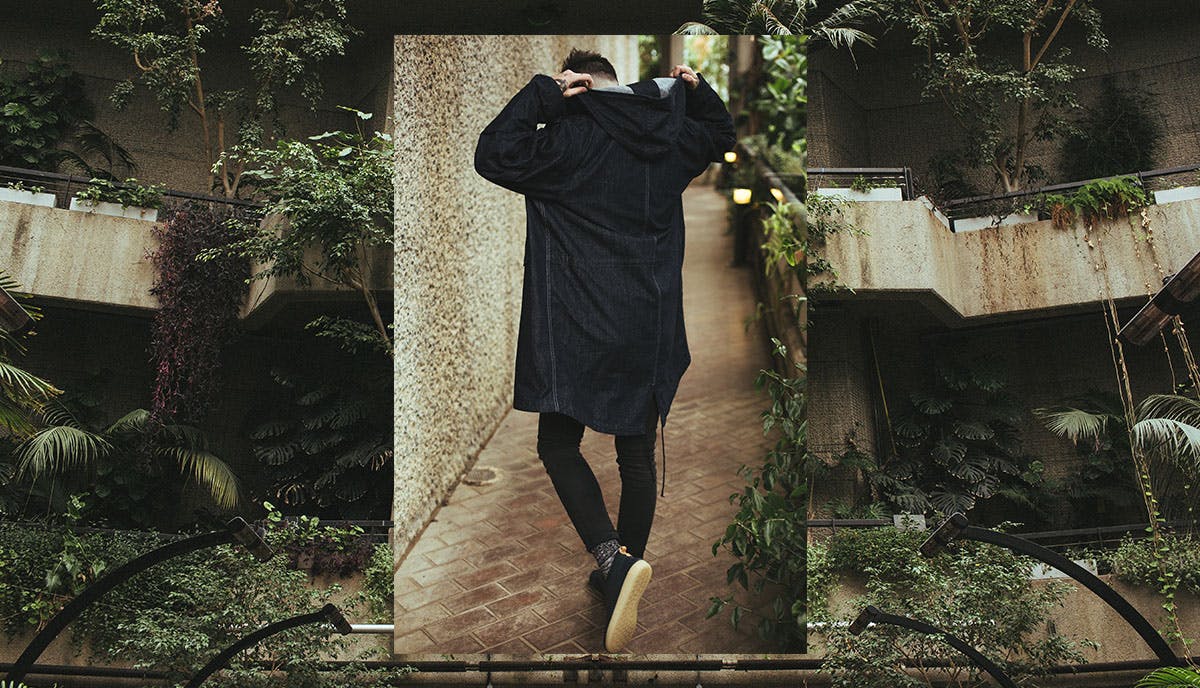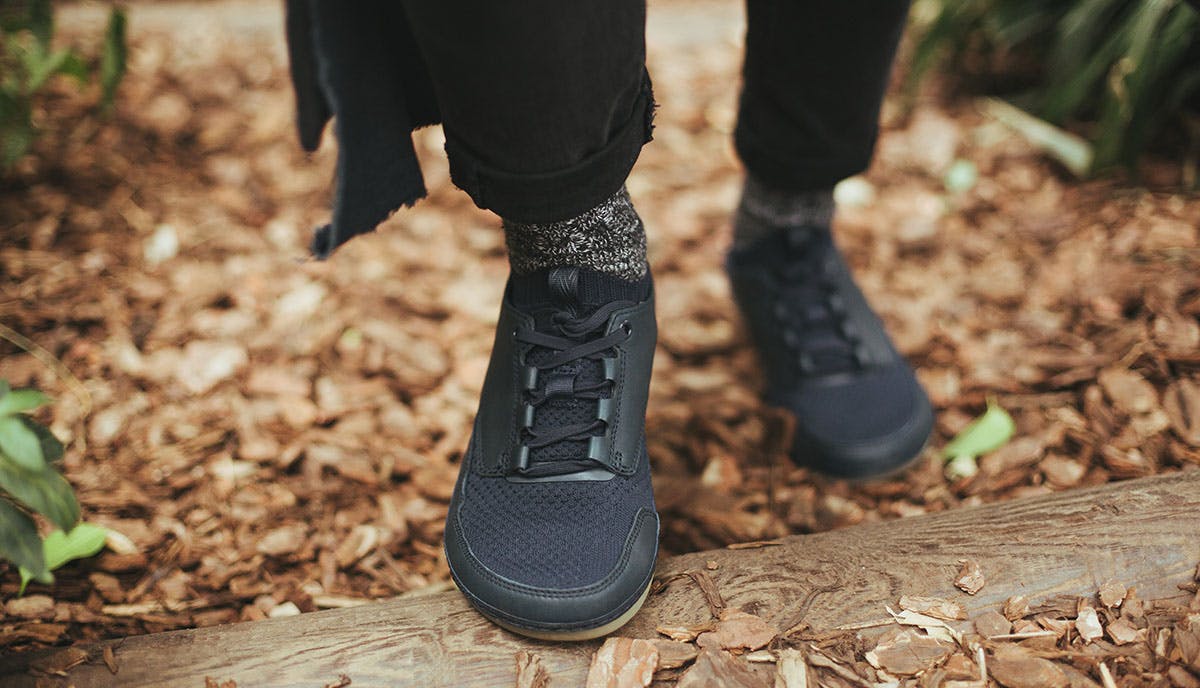 Tell us about your work. Why did you start ForgetFashion.com? And why the name?
I started the website in 2014. It was a little side project at first, mostly to use as a gallery for some of my photography work. After a while, I started using it as a blog, it's been really cool to see how it has changed and developed over the past few years. I chose the name because it really alludes to my longer term plans, I'm gonna be moving out of the fashion industry altogether in a few years, so it's almost like a journal of my short time in the scene!
What did you think of the Nature IV? How did you/how would you style it?
They're super slick, it was cool to try them out and style them as I usually throw on a pair of chunky boots every morning, it's nice to be reminded that footwear can actually feel comfortable. I loved the Navy colourway, it really blended with my style, cause I wear quite a large amount of blue denim, they're lovely.
How was the feel and ride?
I felt like I was wearing pillows on my feet. It was rather nice.
Being from Glasgow, and Clarks being a British shoemaker, what does Clarks mean to you?
I used to wear Clarks growing up! I had two or three different styles over the years – they were always the shoes that everyone's parents would approve of. There's a certain level of quality that the Clarks name carries; I've been aware of that since I was very, very young.
What are you working on at the moment?
Working on a lot of road trip-led projects. My biggest passion at the moment is traveling on the road and taking a ton of photos along the way. I'm hopefully gonna be traveling North America for 90 days this summer, so I'm pretty excited about that.
Luke Ditella, former pro-surfer and design commentator, USA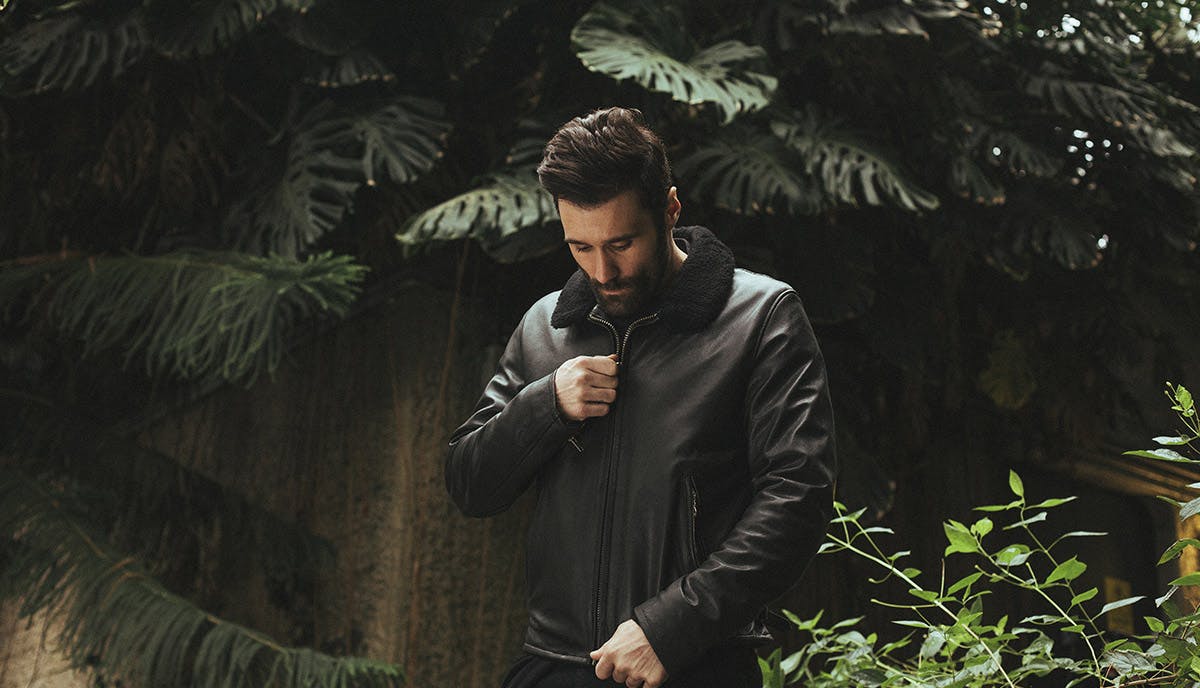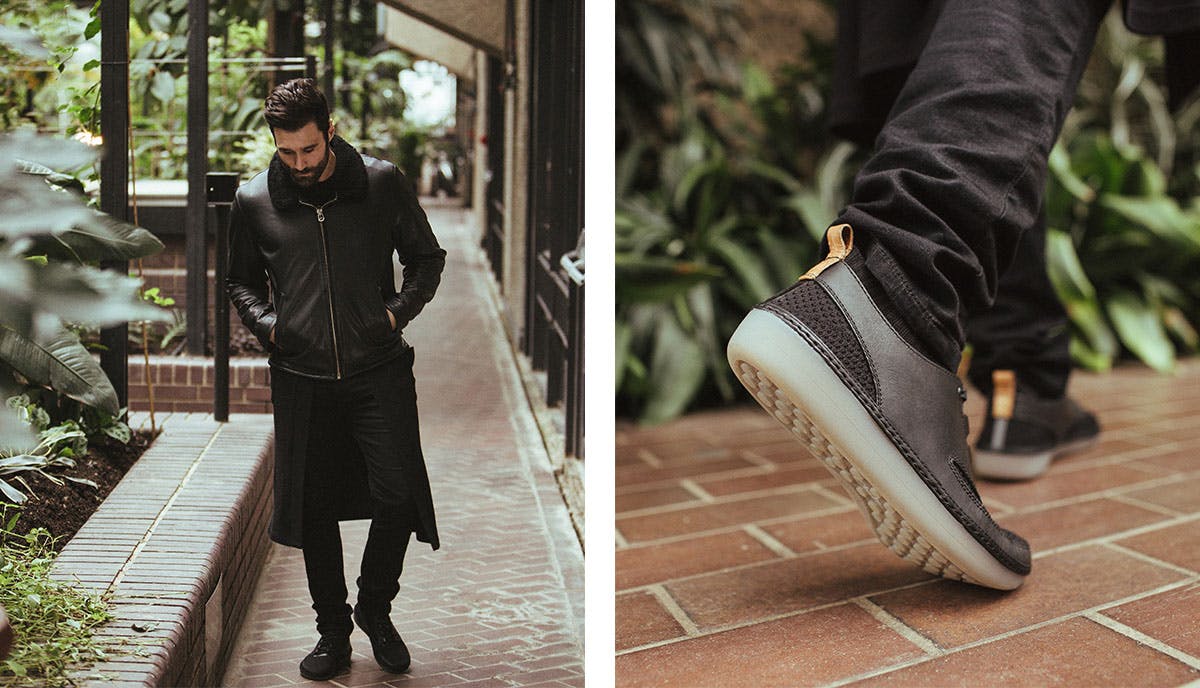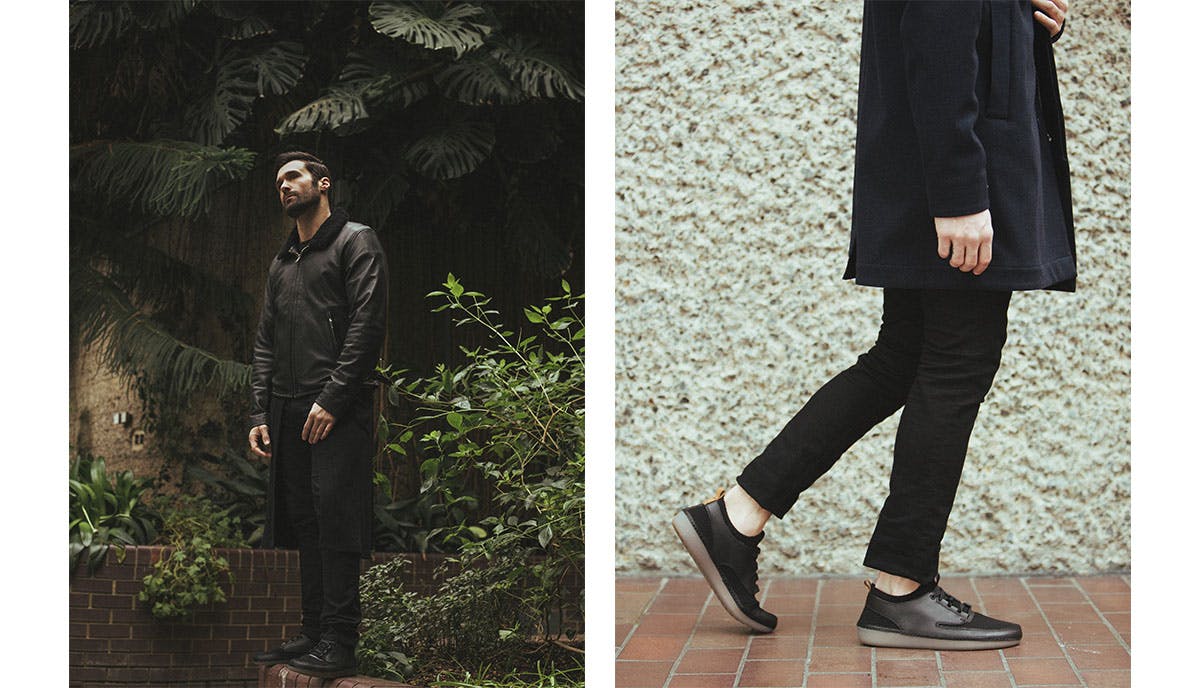 Tell us about your work and career. Explain how you ended up surfing to what you do now.
When I was eight, my grandfather bought me a surfboard after lifeguards had seen me stand-up surfing on my boogie board. They told my father that I needed a surfboard asap and that I had something special. Being that I came from very little, my parents told my grandparents what the lifeguards told them. So later that year, I got my first board as a birthday present. I was terrified of it. But after letting it sit for about a year and a half, my father said to me, "Your grandfather spent good money on this. So, you have to at least give it a try." That day we walked down to the beach and I went for it. First wave: I was hooked and never looked back.
By 11, I was competing; at 13, I won East Coast Championships; and by 14, I was getting paid to surf. So, for the following decade and change, I traveled all over the world competing, filming and shooting photos for surfing publications. During that time, I did random modeling jobs but I never put serious thought into making a serious push for that as a career move. Until I met a casting agent for a film in SoHo, NYC, that my focus shifted from surfing to acting and modeling work. Once I started booking jobs, I starting posting that work on my social media and then that began to grow into its own thing. Now, it's all one big amalgam. It's all one big wheel that helps itself keep turning.
What did you think of the Nature IV? How did you/how would you style it?
It's a casual, comfortable shoe. Anything from joggers to jeans and a tee fit well with 'em.
How was the feel and ride?
I have really busted up feet from breaking them surfing and skating, so it takes a lot for my feet to feel comfortable in shoes. But every pair of Clarks that I have are comfortable right from the get go.
What does Clarks mean personally to you?
I've been fan of Clarks since my father used to wear the desert boots all the time. He worked his ass off when I was a kid in those things. Now, I have come to love simplicity with detail. They offer that. That and a celebrated brand that has stayed relevant.
Can you describe your personal style?
I can describe how I try to approach it - I try to pick and choose things that are timeless. Things that were cool 20 years ago and will bc cool and relevant 20 years from now. A la Steve McQueen..
Is your life and work basically indicative of how the economy works now, forcing people to become multidisciplinary?
No. I don't believe for a f***ing second that anything dictates your potential other than yourself and your own mindset. There's always success, no matter the state of the economy. You just need to be analytical and think outside of the box. I have multiple aspects to my professional life because that's how I thrive mentally, not economically.
Joe Kazuaki, Tokyo Dandy magazine cofounder, Japan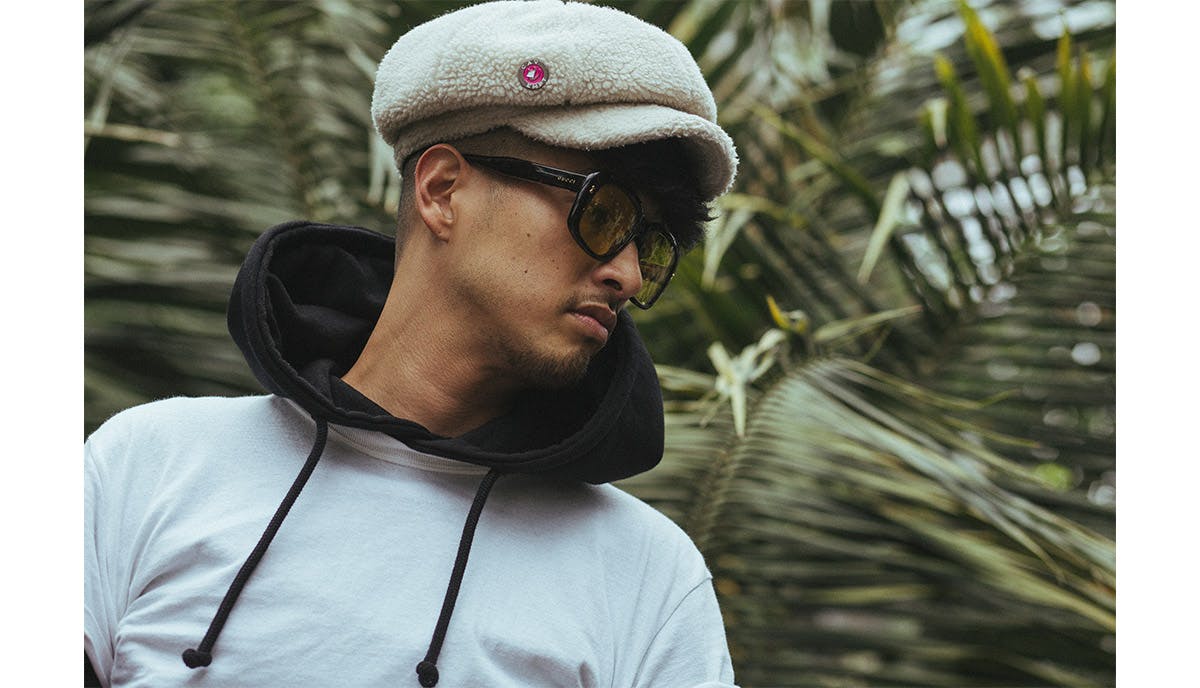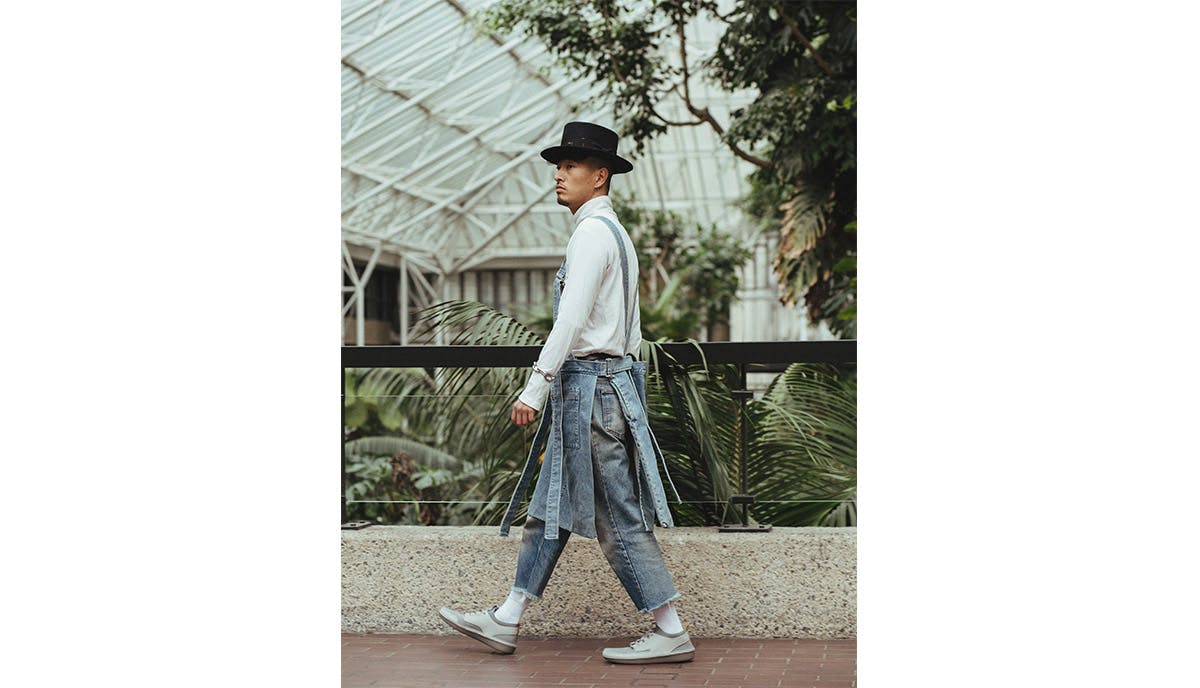 Tell us why you started Tokyo Dandy? What frustrated you about traditional/mainstream Japanese fashion media?
It's so long ago since we started now, but the reasons we started are the reasons we continue… a genuine love and enjoyment of fashion, art, music and nightlife under the banner of popular culture. The media landscape has changed a lot in that time and we're happy to still be a part of everything that's going on.
What did you think of the Nature IV? How would you style it?
An understated piece that can't go wrong matched with denim.
How was the feel and ride?
Smooth.
As a British shoe brand, does Clarks have a place in Japanese streetstyle and fashion. Does it even have a place?
Tokyo has a long-held love of British subcultures and trends, and Clarks has its own place within that niche. The Clarks store in Shibuya itself is on quite an iconic corner between Shibuya and Harajuku, for instance.
What's been a high point for you guys on the Tokyo Dandy project? Either personally or together…
Being able to bring people together when we host an event; having someone tell us they really enjoyed an exhibition we'd recommended on the website; or having people say they'd wanted to travel to Tokyo because of the imagery we'd created. Basically, the benefits that come from being able to share both locally in person and internationally through the web.
Intrigued by Clarks new design direction? Read our interview with the label's brand director on where he's taking the iconic British footwear label.