In the land of clout, capsules, and collaborations, streetwear is more conscious of its image than its impact on the environment. With billions of garments produced annually, the industry is known for entering luxury with its unconventional approach to business models, and its gargantuan size is dwarfed by an increasingly precarious issue: the state of the environment.
In response to fashion's harmful effects on the planet, administrative bodies like the European Commission are proposing new standards which would dictate how durable apparel would need to be in addition to bans on the destruction of unsold materials. This comes at a time when a cavernous dichotomy exists between the cohort of people who require their products to be sustainably minded and the growing number of consumers who succumb to the whims of fast fashion led by retailers like Shein mushrooming to a $100 billion valuation.
Even if the European Union intends to make Europe the first carbon neutral continent – a task which will have to encompass the fashion industry – luxury sales continue to boom as consumer demand builds, pandemic restrictions ease, and international travel resumes.
"Brands must consider the impact of every step of the supply chain. I don't see that changing anytime soon," says Wilson Oryema, a London-based writer and multidisciplinary artist who explores human consumption within the fashion industry. "It's super important with the current environmental issues that we're facing that brands find ways to improve and move towards a better future."
From ideation to product design, manufacturing, retailing, and beyond, what will it take to clean up streetwear's act?
Brands, Sustainability & Me
Fashion is notoriously exclusive, self indulgent, and insular, notwithstanding its starry cast of ferociously talented individuals. Maxine Bédat, executive director of New Standard Institute, an organization that collaborates with scientists and citizens to improve the fashion industry's equitable, ethical, and environmental standings, urges companies to look outwards to the changes made in the automobile industry in the United States in order to visualize fashion's sustainable future.
Fuel efficiency legislation set forth by the Trump administration forced the automobile industry to turn a new corner, pushing the industry forward and creating new players like Tesla. In turn, it encouraged other competitors to adopt new principles that would propel the industry towards a more efficient future mindful of the planet.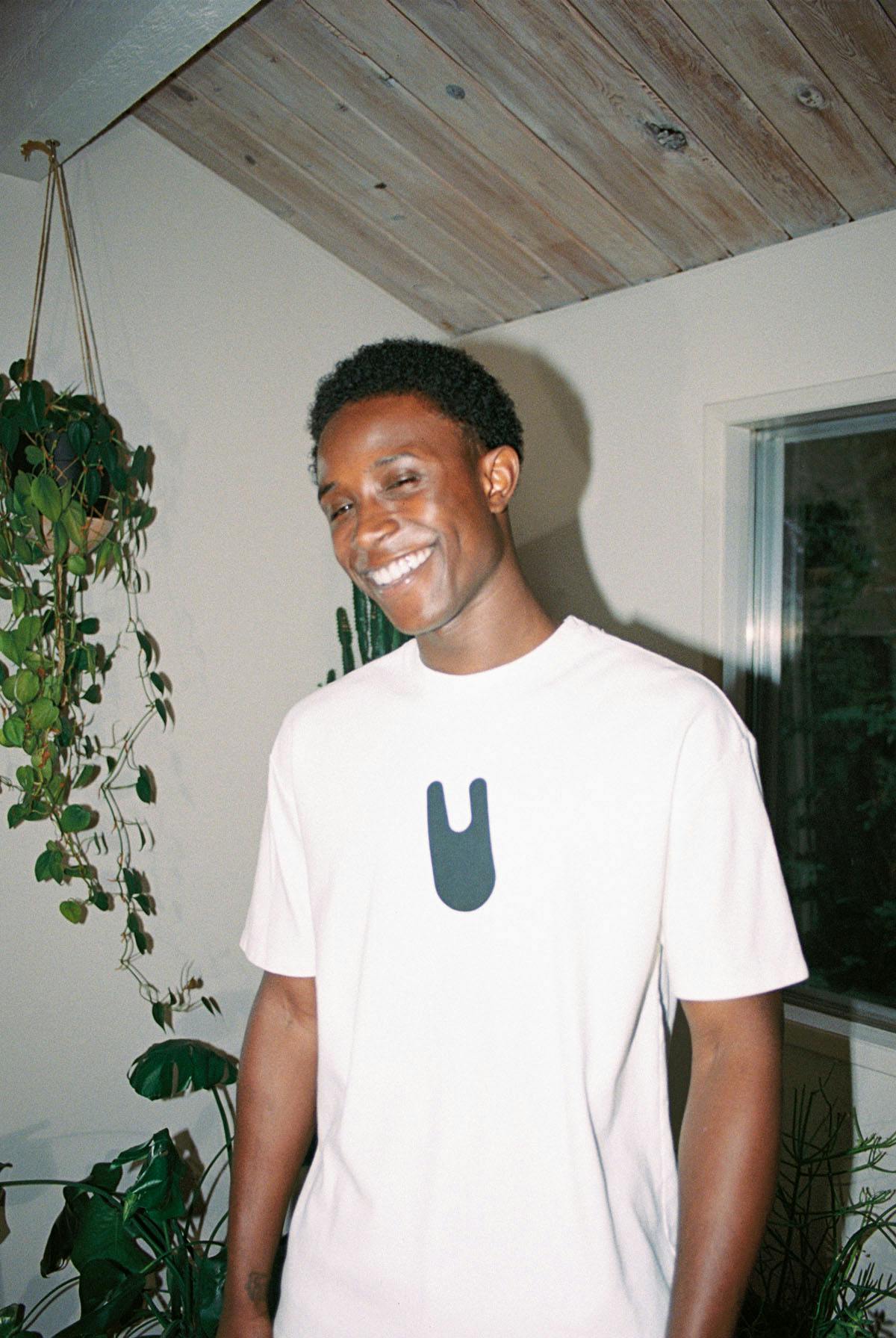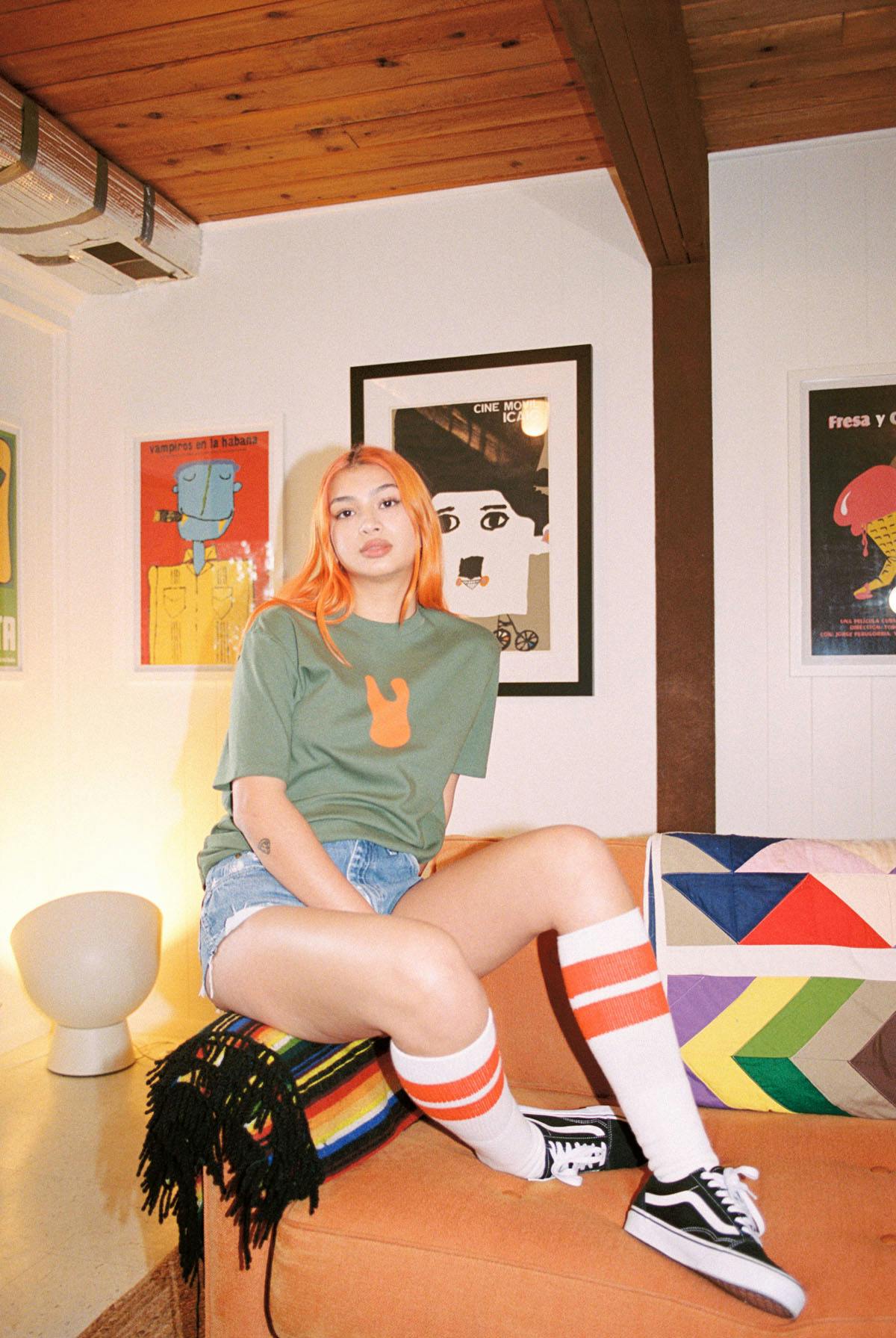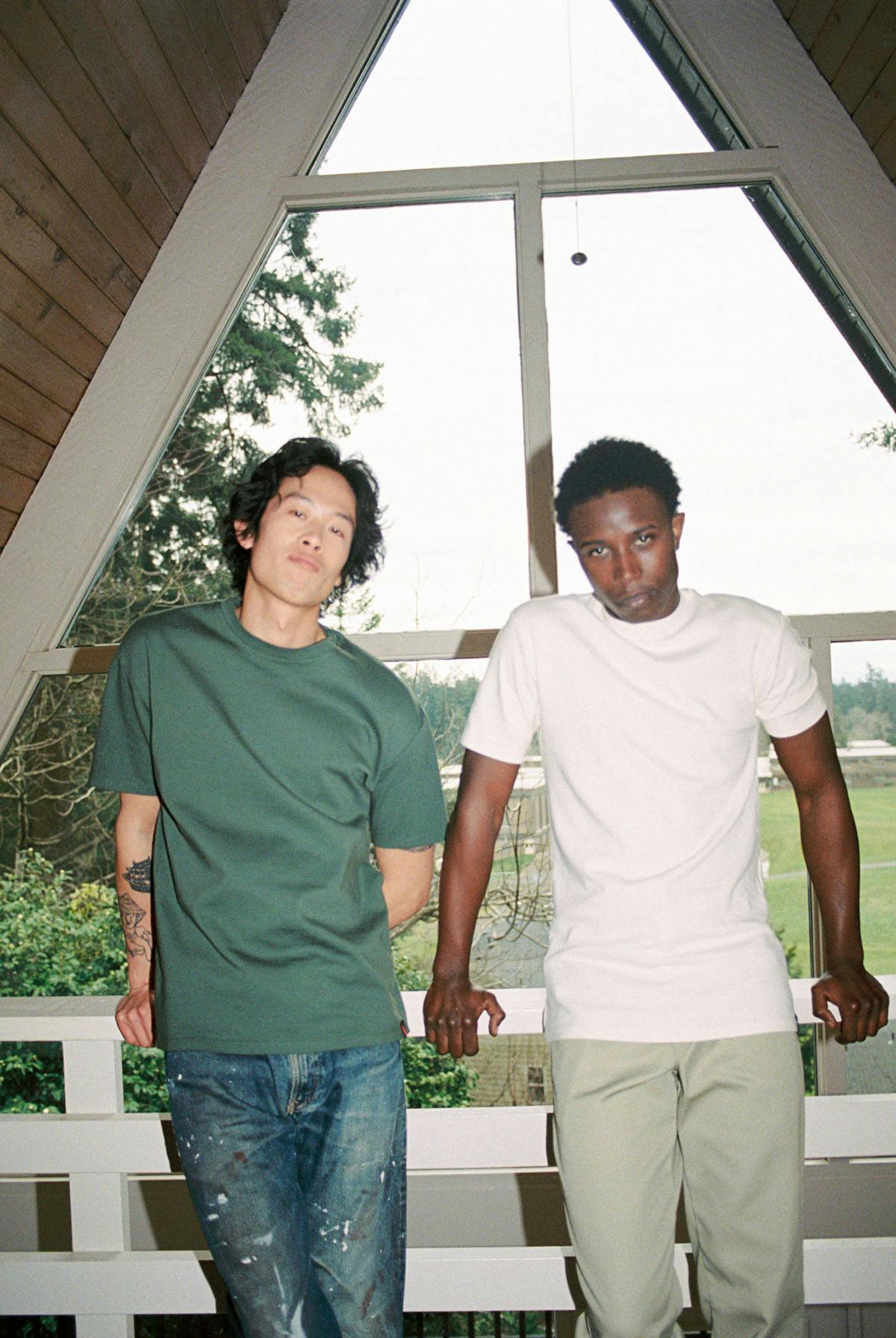 "If you've ever driven a hybrid, it's a very unsatisfactory experience, right? In this analogy, the hybrid car is like recycled polyester, and what you needed was a Tesla to come in and say, 'Guys, you can have a beautiful fast car and it can be built on a sustainable stack,'" says Eric Liedtke, co-founder and CEO of streetwear brand UNLESS. "Boom, the consumer jumped on board, [and] all the EV adoption rates are going faster than they've ever imagined." Liedtke's goal is to achieve zero-waste, zero-plastic status, and wants UNLESS to be "the Tesla of the fashion industry."
"That's where the fashion industry is now. You see leadership, you see companies that aren't leading only want to stick their head in the sand and pretend that the way they're doing things is completely fine. That is not forward thinking at all, which is what fashion is supposed to be about," Bédat says.
Christopher Morency, chief brand officer at Vanguards Group which owns Nanushka, Sunnei, and Aeron, finds that "any brand that's doing more than they did yesterday is a good step in the right direction. In that regard, I don't think we should scold brands for not being as sustainable as those who have been doing it from day one."
For a luxury brand to emulate the success of someone like Priya Ahluwalia – who effortlessly melds contemporary cool with social responsibility and local manufacturing – it would require an overhaul that is financially at odds with shareholder expectations. Morency believes the future of fashion "should be about shifting the focus from clout to storytelling."
This Hoodie is Born to Die
"Streetwear brands that resurrect deadstock fabric and turn them into beautiful pieces and those who do 'made to order' are being lauded for their approach to sustainability," says Bhavisha Dave, co-founder of Capsul, India's first multi-brand streetwear retailer. She adds that India's largely traditional, craftsmanship-led market for fashion is meeting resistance from "a section of consumers demanding sustainability from brands, platforms, and their peers."
Much of the change that Dave references is taking place within the supply chains of smaller brands who are no less nimble than their conglomerate counterparts but maintain a level of gumption that is yet to become widespread in the upper echelons of the industry.
Liedtke, a former board member and brand president at adidas known for encouraging the brand to partner with Kanye West and Beyoncé, has a wealth of understanding on this front. Before launching UNLESS, he approached a number of brands about implementing an overhaul of practices within their supply chains, but following multiple rejections, ventured out on his own. Everything at UNLESS from the fabric, labels, and sewing thread is derived from plants. After wearing their products consumers can send it back to UNLESS, where the brand will safely return them to the earth through composting.
Similarly, at Bethany Williams, the London brand pioneering production that mingles with grassroots organizations and social manufacturing partnerships, sustainability is not shallow. It extends beyond the materials used for their garments, to the people behind them (their production factory is in the same building as the brand's offices). When it comes to shipping, the brand resists sending pieces in single-use plastics, often to the dismay of retailers. They also donate 20% of their wholesale revenue to charitable partners.
"We don't actually like the word 'sustainability' because it's very vague. It could mean a multitude of things or it could mean nothing at all," says Natalie Hodgson, managing director at Bethany Williams. "It's about eliminating as many things that don't need to be there. We've built up this layered process that we're very proud of."
Alongside organic, deadstock, upcycled, and natural materials, Bethany Williams recently experimented with denim made from organic and recycled cotton and hemp. They also used unscrewable metal buttons to continue the life cycle of the garment, and hand-woven textiles from a family-run mill on the Isle of Man.
Efforts from brands like Bethany Williams and UNLESS, as well as Priya Ahluwalia, newcomers Jawara Alleyne, and Robyn Lynch, are forging new paths within the industry making strides with attempts that protect the environment, and embrace traceability as a core value.
However, the suffusion of better practices across the industry faces a fearsome opponent in the litany of luxury conglomerates across the globe who merely pay lip service to sustainability. Morency suggests that true change might only be signaled by the big industry players as the emerging flock of environmentally conscious mavericks are unable to scale their grand ideas about how fashion can have positive impacts on the planet. Liedkte concurs: "Knowing the boardroom, there's a fiduciary responsibility to shareholders, and if sustainable innovations are not in the realm of possibility today or in the roadmap for tomorrow to be profitable, it's very hard for brands to commit."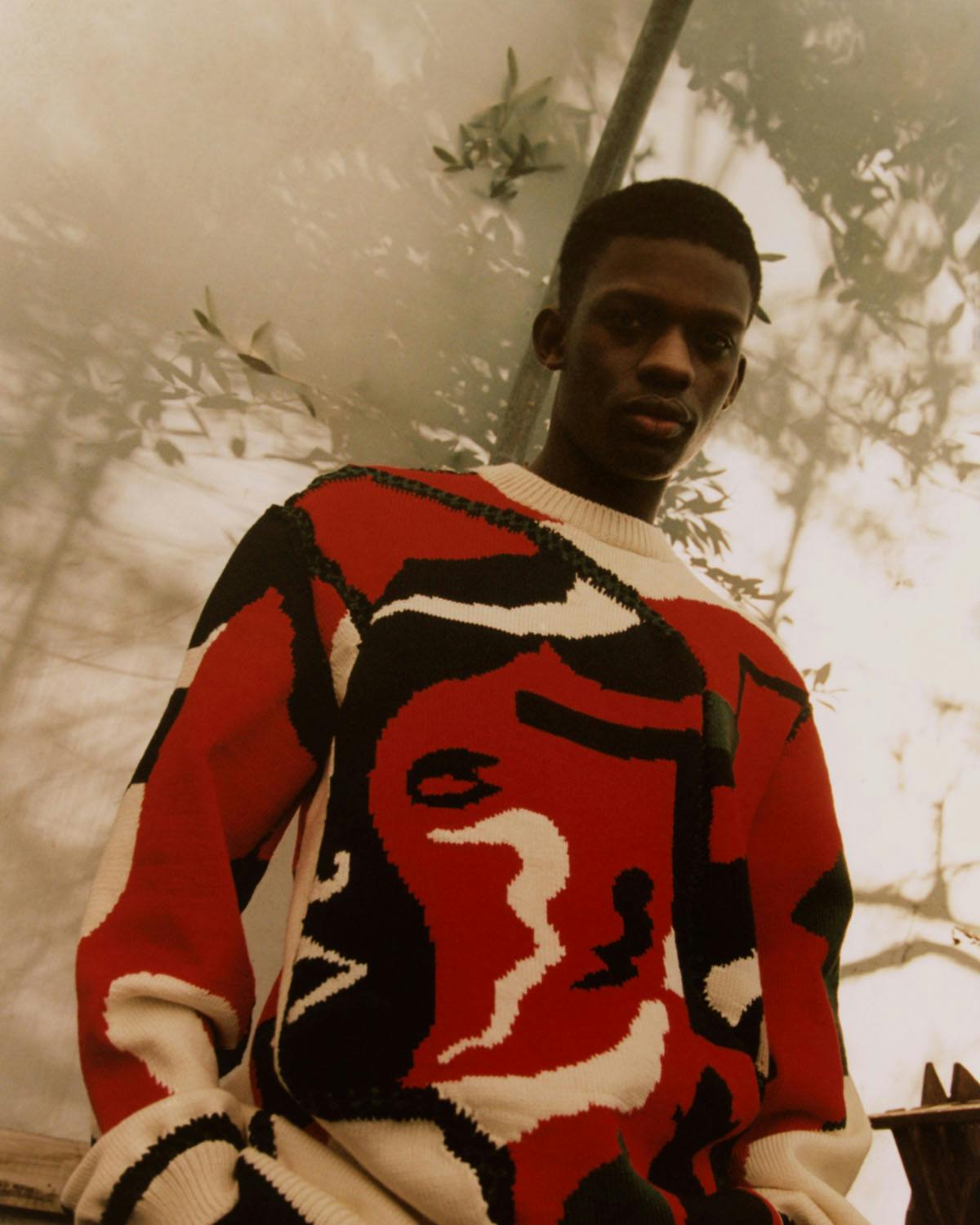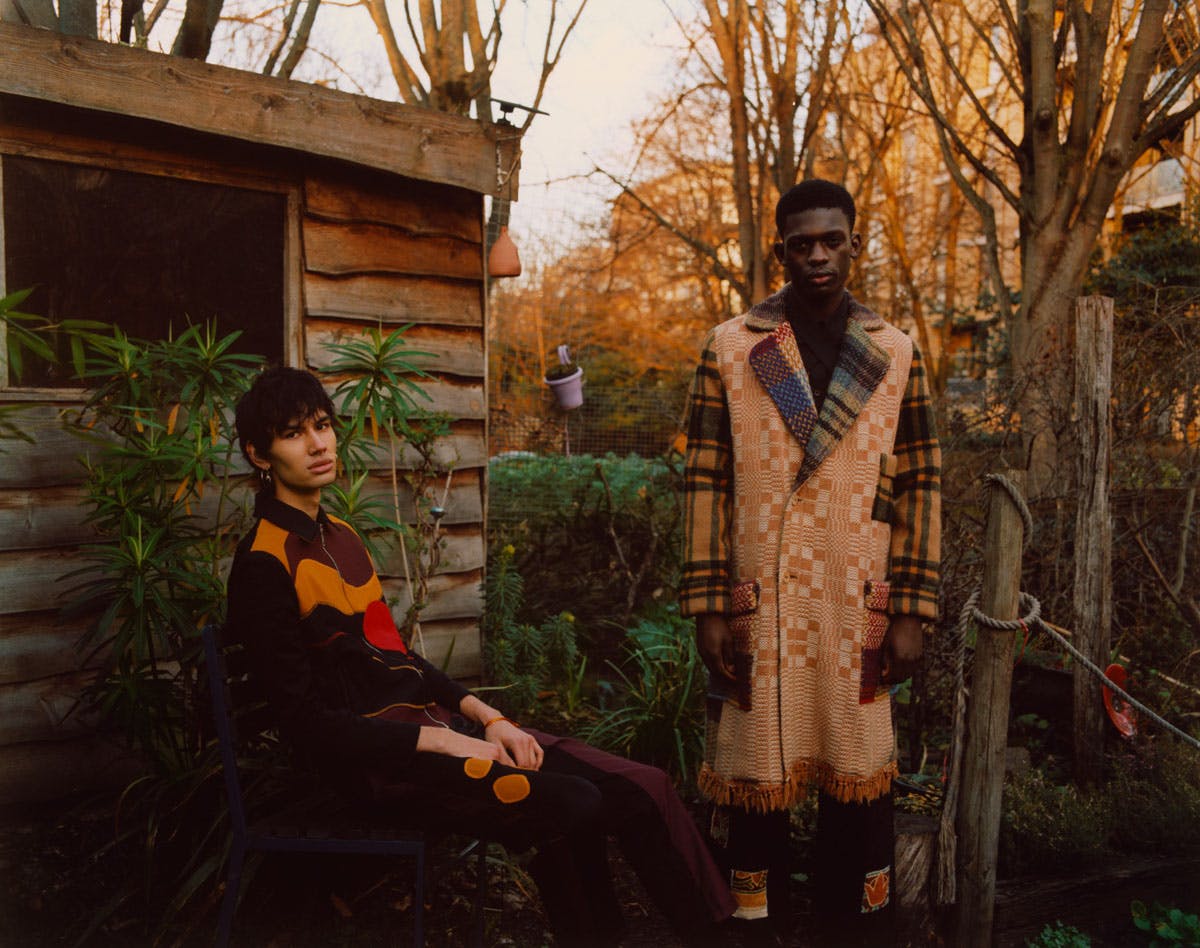 "There're so many people doing great things right now but it's happening on a limited scale compared to the ones that could have a potentially massive impact," Morency observes.
Yet, not all hope is lost. Insofar as traditional streetwear brands have democratized the luxury fashion space, from collaborations to marketing campaigns, Morency figures that, equally, there is an opportunity for many of them to now "be pioneers in the sustainability space."
"A small startup can't bring those unit economics but I am hopeful in the next three to five years, you'll see a lot of us," Liedtke concedes.
Buyer Beware
The role consumers play in producing change is incontrovertible. The level of information they have access to varies. The level of accurate information, substantiated by facts and figures, is scarce. Liedtke notes that "it's like you need a PhD to figure out which claim is right nowadays."
This lack of clarity owes to the fact that brands, Morency says, "have become so good at greenwashing that they've even convinced the most discerning consumers that they're responsible or sustainable."
A recent corporate climate responsibility report assessing the climate strategies of 25 major global companies found that despite companies becoming increasingly attentive to the climate emergency, it is particularly challenging for consumers to discern between meaningful progress and unsubstantiated greenwashing. Not only are aims overstated and commitments limited, many of the brands surveyed, including Unilever, fall short of the targets set by the Paris Agreement.
"You can't expect young people to have a PhD in sustainability," agrees Bédat, suggesting that brands' inclination towards obfuscation, coupled with the advertising-centric interface of social media platforms like Tiktok and Instagram, is misleading and misdirecting consumers from an understanding of how fashion companies are addressing corporate responsibility. The two intersecting business models preying on young people's instincts are defined by technology and advertising, only to be fueled by the industry.
Ultimately, Liedtke thinks that "the consumer is going to need to force this revolution."
The forces and factors that shape this revolution will likely be the same ones – social media platforms – that shroud fashion, and, more nefariously, sustainability in smoke and mirrors.
Fashion's Full Circular Moment
Notwithstanding much of the negativity surrounding fashion's efforts towards a cleaner planet, with the fast-growing resale luxury market, the industry is experiencing a rise of secondhand marketplaces such as Depop, The RealReal, ThredUp, and many more, bolstering their efforts to achieve a more circular industry. According to recent research, Generation Z accounts for 81% of the market share.
When it comes to shaping the future of circular fashion, Ciarán Jordan, chief marketing officer at Responsible, suggests, "circularity, and even broader sustainability objectives, won't go far without having brands on the journey with it."
Responsible launched last year as a second-life shopping destination selling refurbished fashion from brands like Stussy, Bape, and Supreme, providing buyers with a guaranteed buy-back service at the point of purchase. It entered re-commerce with the intention of offering a financial incentive that rewards customers for keeping their products in rotation. Working with brands directly, the platform uses circularity to connect brands directly with consumers, allowing them to have greater control of their products in the resale market, in addition to driving customer loyalty.
"Circularity represents a change in how the industry should operate," Jordan says, adding that "it will create losers and there will be costs for us as the industry makes that transition. But there will also be winners. The brands that resonate with our message are the ones that want to be part of the future."
Bédat warns that "we're not doing the necessary work if resale becomes an additional bonus that makes us feel good. Circularity is not just resale – the heart of it is supposed to be 'reduce, reuse, and recycle.'"
"While we should celebrate and invest in circular solutions – and a lot of these companies are exciting – if it merely benefits brands' growth targets, we're missing the point. We need to be reducing the number of things produced. The extent that these companies help them achieve that is awesome."
To find out how you can personally make an impact, visit Highsnobiety's Time for Climate Action resource link provided in partnership with Leaders for Climate Action.