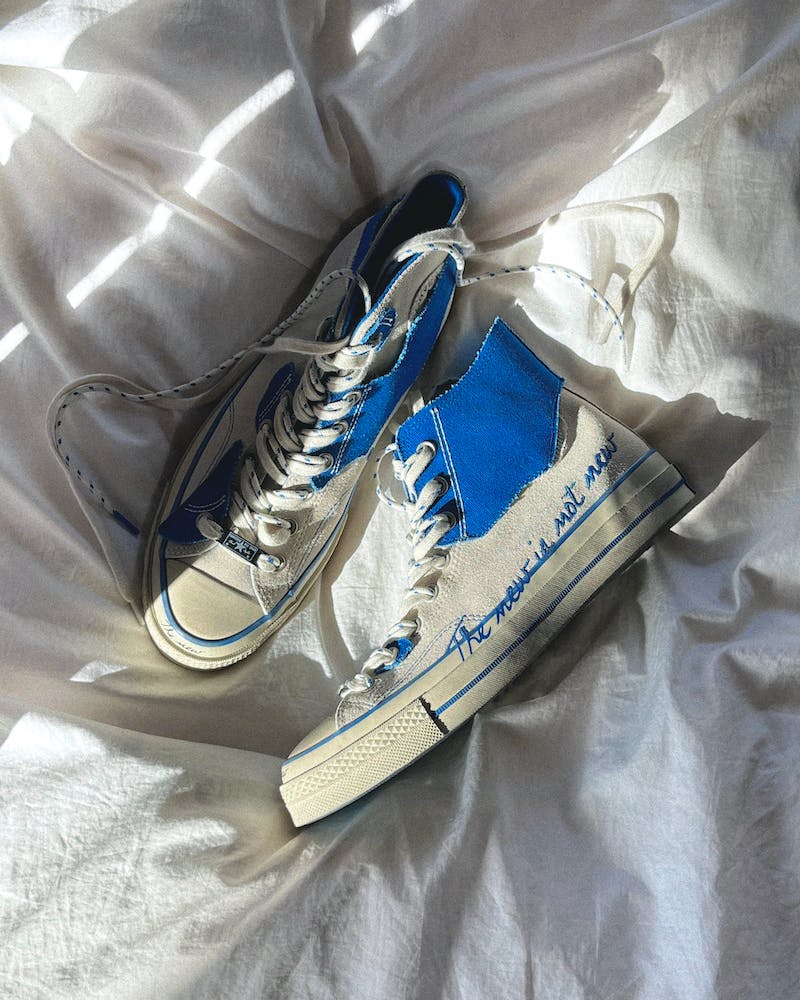 Brand: Converse x ADER Error
Model: Chuck 70
Release Date: TBC
Price: $115
Buy: Highsnobiety Shop
Editor's Notes: Some things just look better when they've been worn in and beat up, such as jeans, leather jackets, and Converse's signature Chuck 70 sneakers.
In fact, a thrashed pair of old Chucks look so good that Balenciaga charged $1,850 for a mud-stained and hole-filled silhouette that borrows a lot from the Chuck 70. However, you'll be happy to learn that ADER ERROR didn't go as far as pre-destroying your pair when linking up with Converse to create a shoe inspired by well-worn sneakers.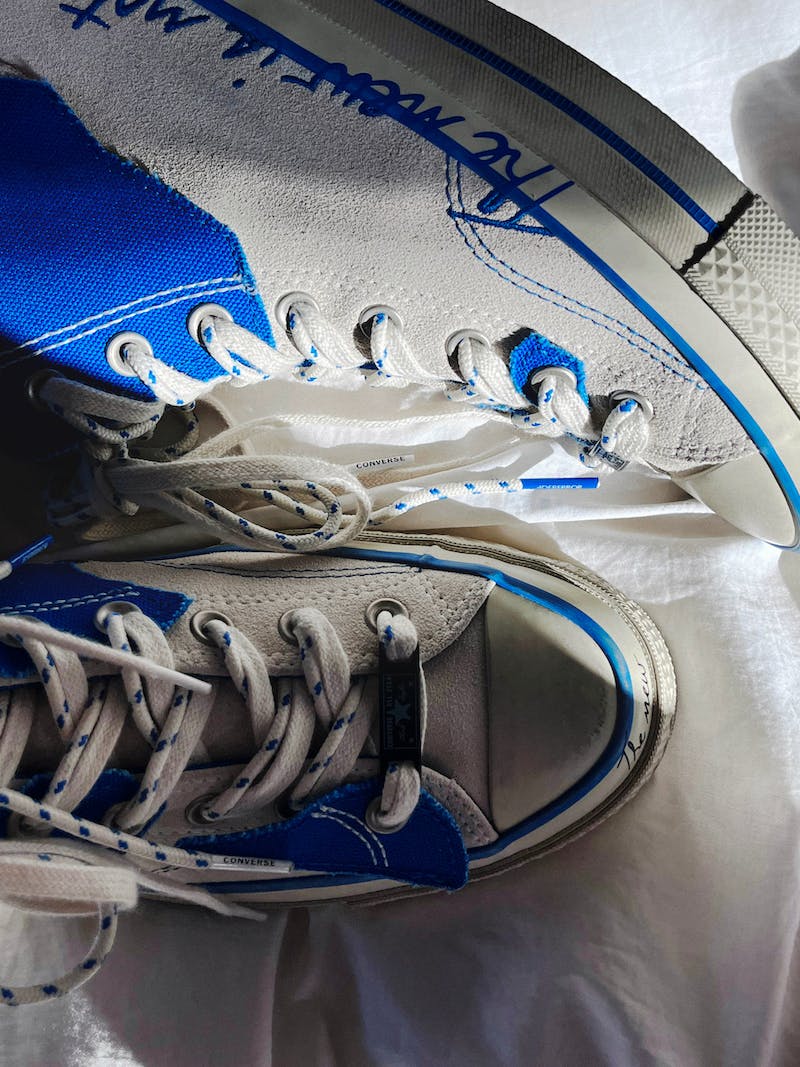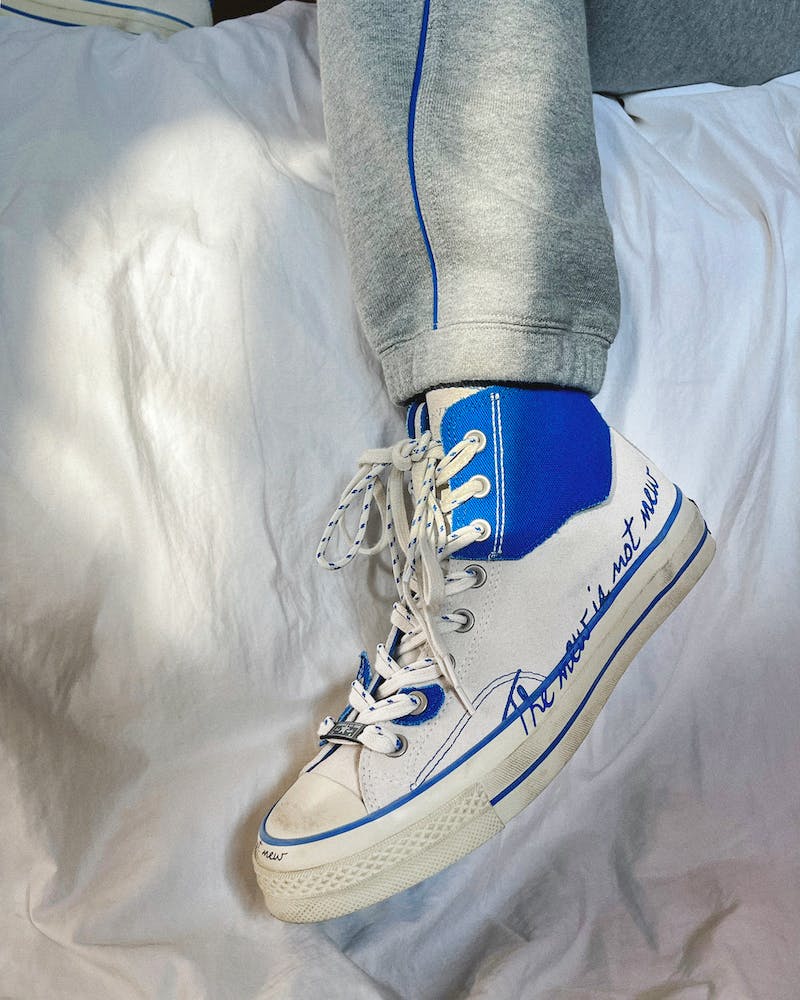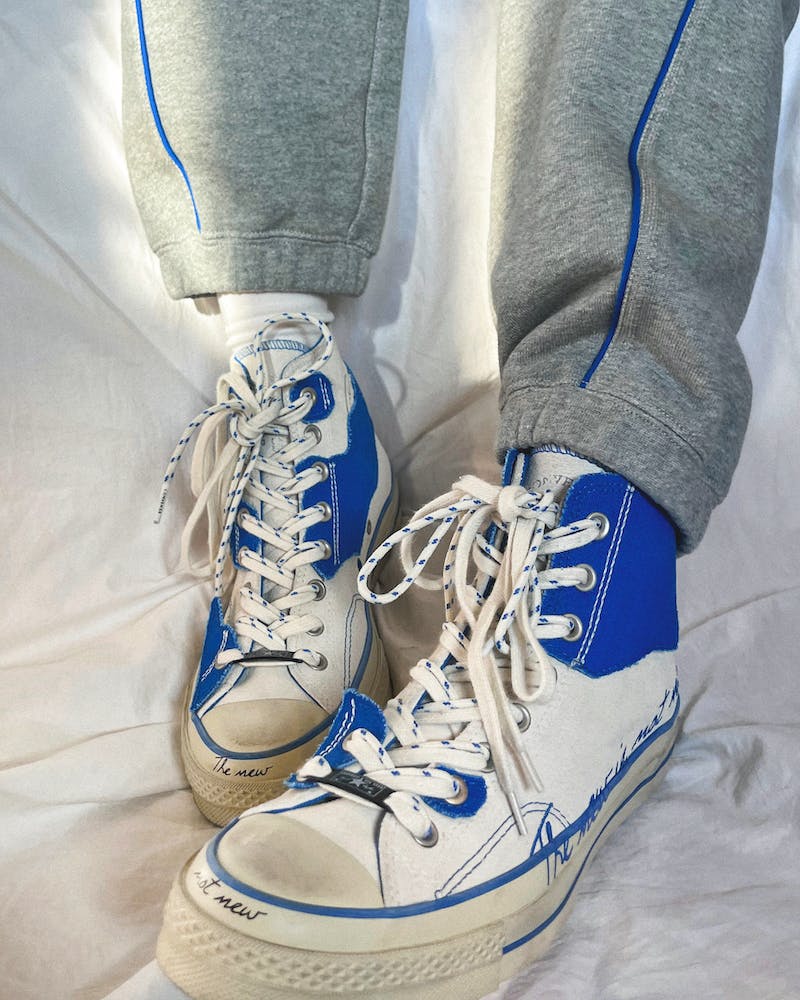 Instead, the subversive South Korean label took your typical white pair of Chucks and layered removable pieces ripped-up of canvas on top of them in the label's signature blue color.
This is joined by blue accents throughout the shoe in the form of stitching and piping and some subtle off-white, fabricated scuffs that have been added to the upper.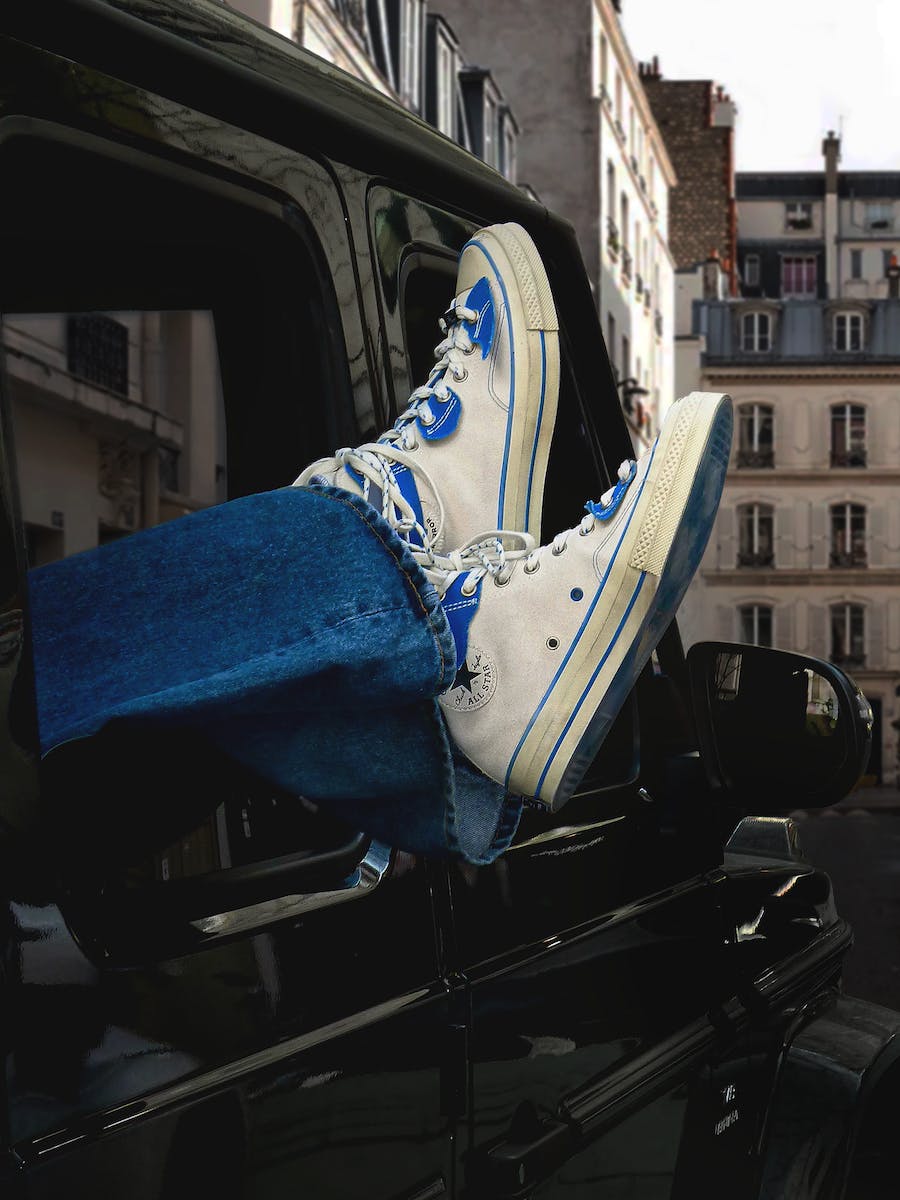 The theme of aging that can be found throughout this shoe speaks directly to ADER ERROR's slogan: the new is not new. It's a phrase that's added throughout the model, found most prominently on the upper as well as on the foxing at the toe.
Guided by this motto, ADER ERROR seeks to re-edit and re-interpret what has come before through its collections, something that it does for the sneaker's accompanying apparel line.
The label's SHAPES apparel collection is a casual selection consisting of a grey tracksuit, t-shirt, and varsity jacket all forefronting the same blue hue to match the sneakers. On the back of the pieces, you'll find that the tags have been stitched on the outside and, in the case of the varsity jacket, you'll see a cut-out patch with loose threads dangling from it.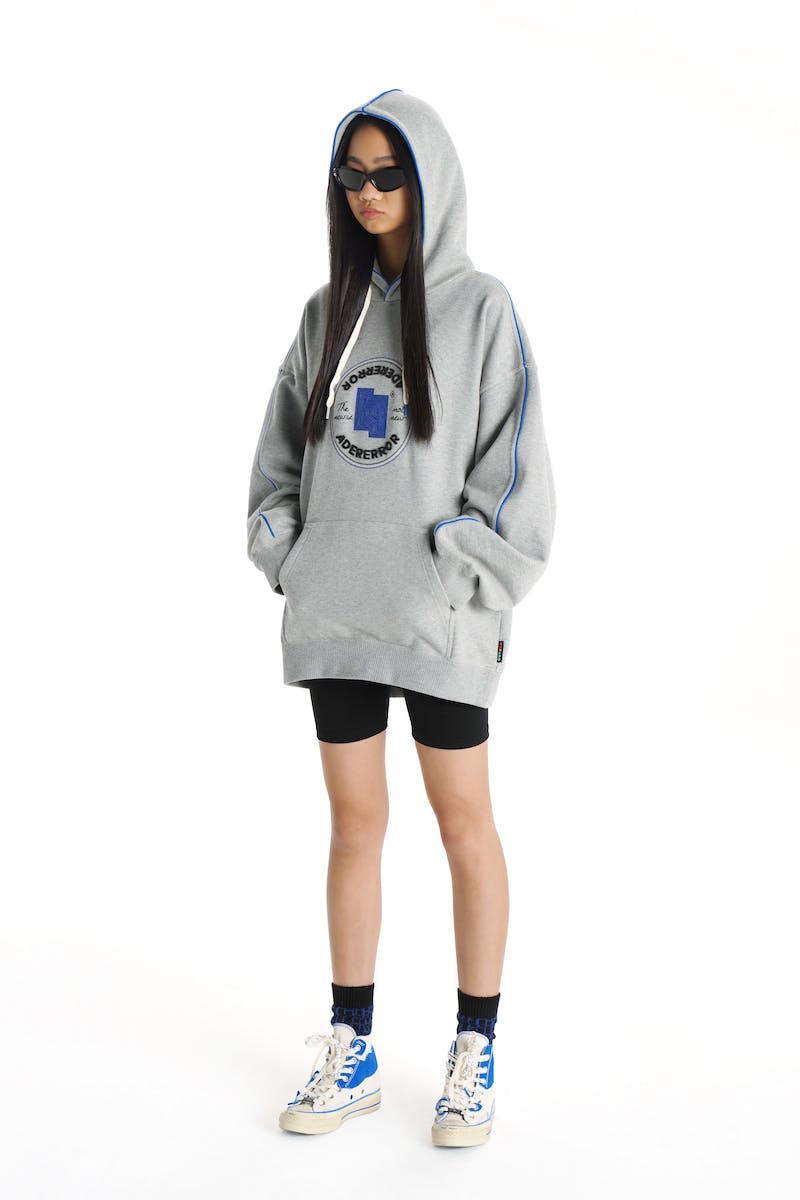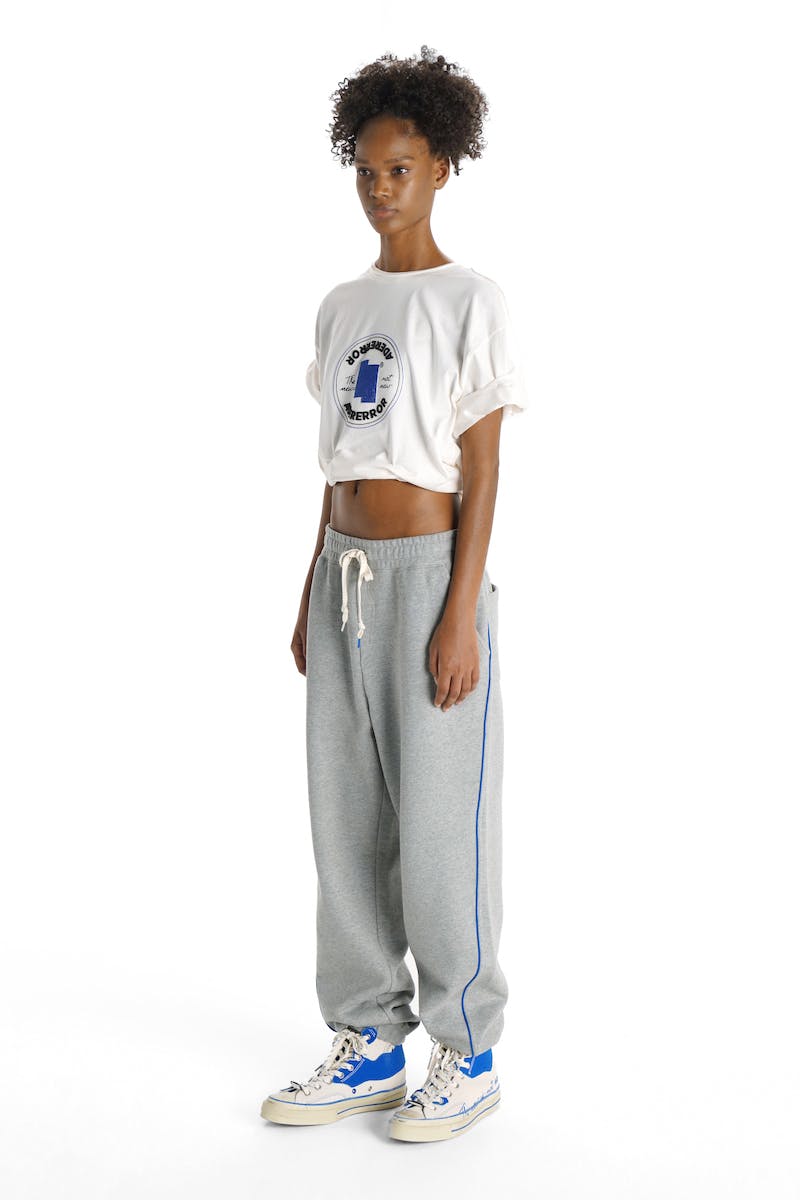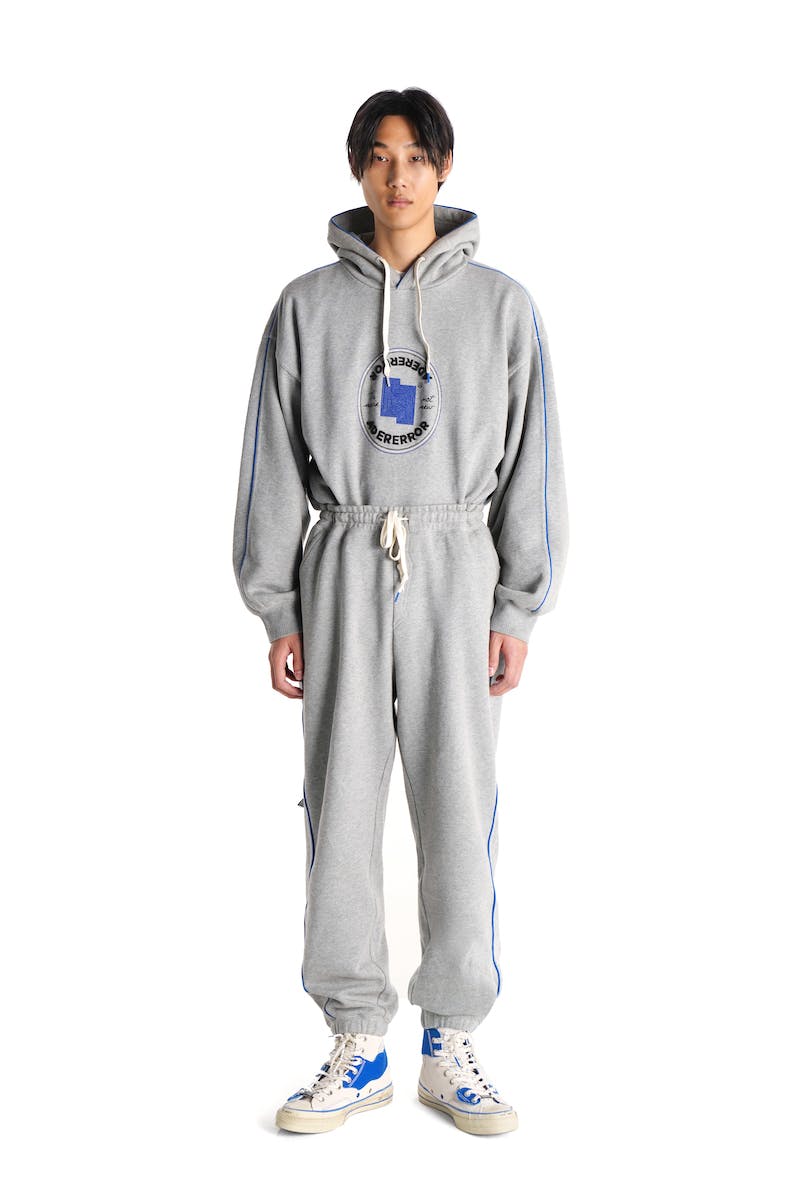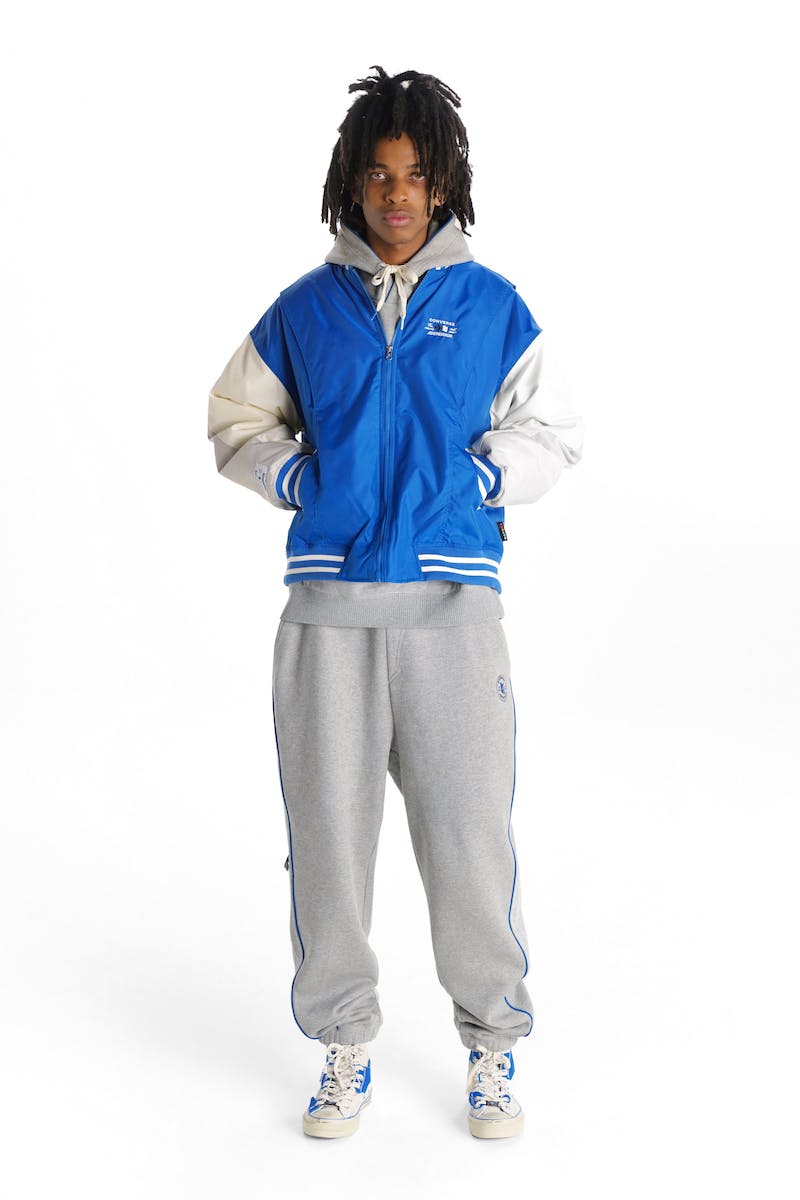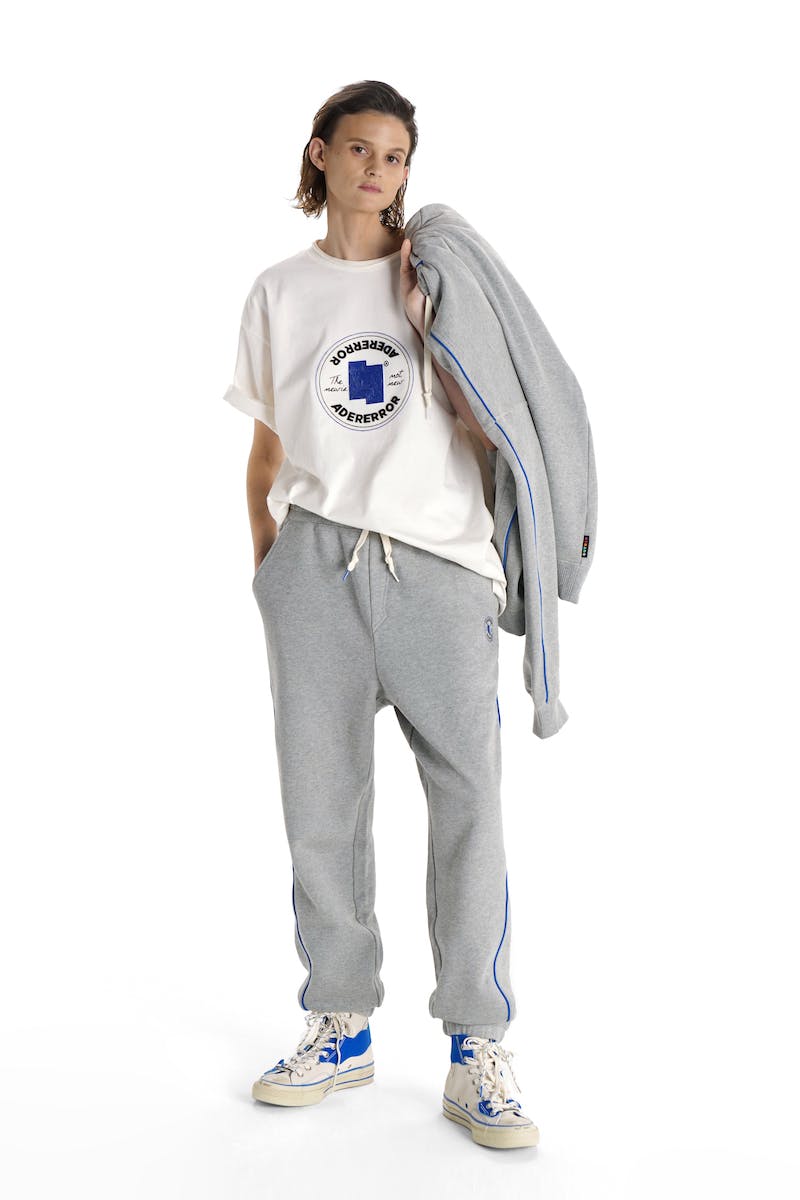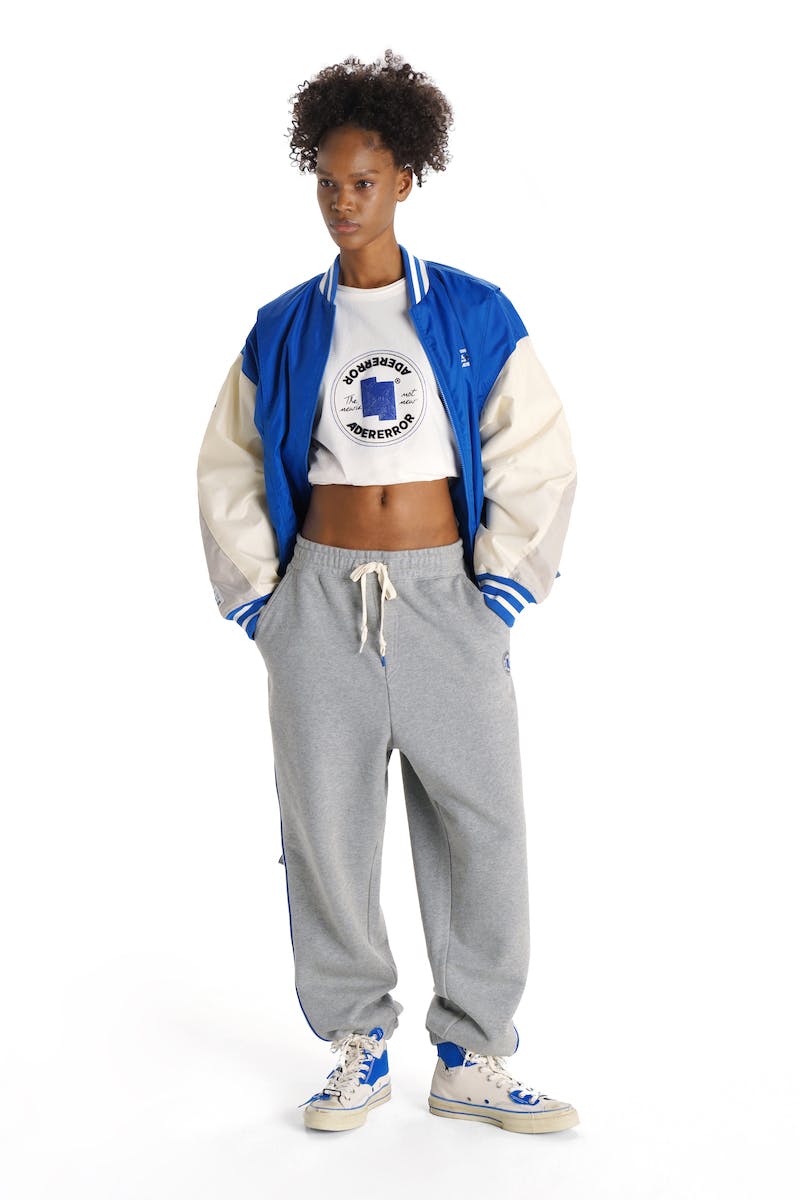 Initially teased at the start of the month through a mini in-house release via Converse and ADDER ERROR, the sneaker is set for a wider release at the end of this month through retailers such as the Highsnobiety Shop.
Want to keep browsing? Download the Highsnobiety app for all the hottest products and brands from the Highsnobiety Shop.