Whether you are a starting out or already a seasoned creative professional, freelance work can be daunting.
Where do you begin when a project or job comes your way? How do you maintain a healthy relationship with your client, collaborators, and yourself? If only there was a set of guiding principles to have at hand and ensure you are set up for success.
Luckily, there kind of is. Los Angeles-based author Michael Ardelean has published a new short book titled Art for Money. The seasoned 14-year fashion industry exec has worked for Perry Ellis and Quicksilver and has consulted for brands ranging from Nike and Huf to The North Face and PUMA x Porsche Design.
In his book, Ardelean provides freelancers pragmatic, actionable approaches for earning a living and growing a fruitful career and business, with a special focus on the creative industry. With more and more young creatives trying to break into and establish themselves in the industry, Ardelean walks us through his background, book, and finally, the essential tips for the budding freelance creative.
Tell us about yourself.
I'm an aesthete cursed with a left-brain bias. I want vintage Ferraris and midcentury homes, but I have to use methodical means to get them.
What is your definition of a freelancer today?
Someone who does creative work for more than one employer. To experience the exponential rewards of doing this, they open themselves up to a bit more risk. To really win at it, they need to add a bit of method to their talent.
Is there such a thing as a golden rule when you freelance for a new project or job?
Yes. Talent is table stakes. On its own, it doesn't get you the jobs and the clients and the money. Behavior does. How you communicate with the client, how you make them feel, how you listen, how you maintain the relationship, whether you deliver early. Those are the behaviors that will determine how far you go. I outlined those in the book, and some of them I personally learned the hard way.
What brought you the idea to write Art For Money?
I came across far too many talented broke people. I've had three careers that taught me a lot of surprising behavioral tips. I wanted to share them. At first, I was teaching them one-on-one through coaching, but that was not efficient or sustainable. So I wrote them down.
Through your recruiting company Intro, how do you connect independent creatives and companies?
Companies come to us when they need a specific person for a unique job. Sometimes that's a full-time vice president, and sometimes it's a freelance art director. The more specific a problem is, the more gratifying it is to solve. So we function as a boutique and work in a very focused, relationship-based way — no matter the size of the company we are helping.
Where do you see the future of freelancing in today's global economy and post-pandemic world?
People love to try and predict the future. There are currently a lot of conversations going on about whether the future is freelance, work from home vs. office life, etc. These conversations are mostly about one extreme vs. the other. I think it's the wrong conversation.
Here's what matters: adopting good freelancer behavior is what puts you in demand. Handle your work, know how to manage people who outrank you, make people love you, communicate clearly, show up. These are the things that get you paid, whether you're an in-house employee or an independent contractor. If you would like to shift the power back to your side and open up your options, adopt good freelancer behavior.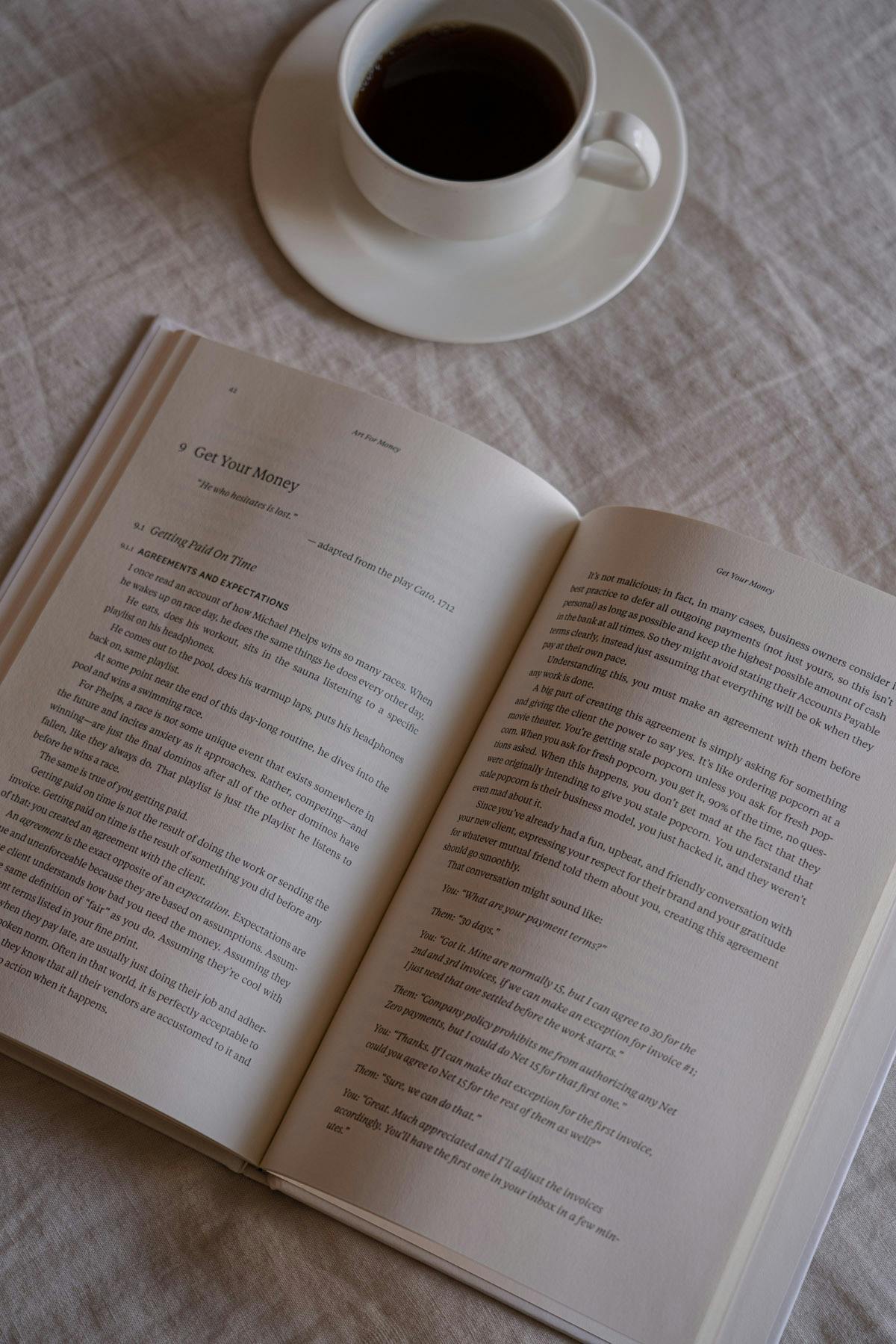 What are the 5 most important tips for any budding freelancer?
1. Behavior is king. Professionalism is cool now.
This means being a nice person, communicating clearly, setting expectations and then exceeding them. It also means learning how to have difficult conversations smoothly instead of harboring hard feelings and being a victim. Be such a pleasure to deal with that it actually surprises people.
2. Your rates should be facts, not suggestions.
Calculate them scientifically. When your rate is a precise number out of a spreadsheet, it's more believable to your client, because it's the truth. (In the book I share the tool for calculating your rates)
3. Popularity doesn't matter.
Stop trying to grow your reach and raise awareness. Relationships trump marketing. You want to be "famous to the family" as Seth Godin says. Your best future clients will be referred to you by your current clients if you blow them away. If 10 or 20 important people love you and trust you, that might be all you need for a successful freelance career.
4. Mix friends and business.
The people who like and trust you will most likely be your first clients, and they will recommend you. When I started my recruiting business, my first 5 clients came in because they simply A) knew me already, B) trusted me, and C) heard that I was starting a recruiting firm. That's all they needed to know. They didn't even know if I was good at recruiting. They figured that out after I delivered for them. Get comfortable treating your friends professionally and treating your clients like friends. Do extra things for them and build relationships.
5. Focus on usefulness, not excellence.
Excellence is cool, but it's about you. Usefulness is the value you provide to a client's specific pain points and needs. Your usefulness is how they decide whether or not to pay you a lot of money. If you focus on usefulness you will refine your strengths and inadvertently become more excellent.