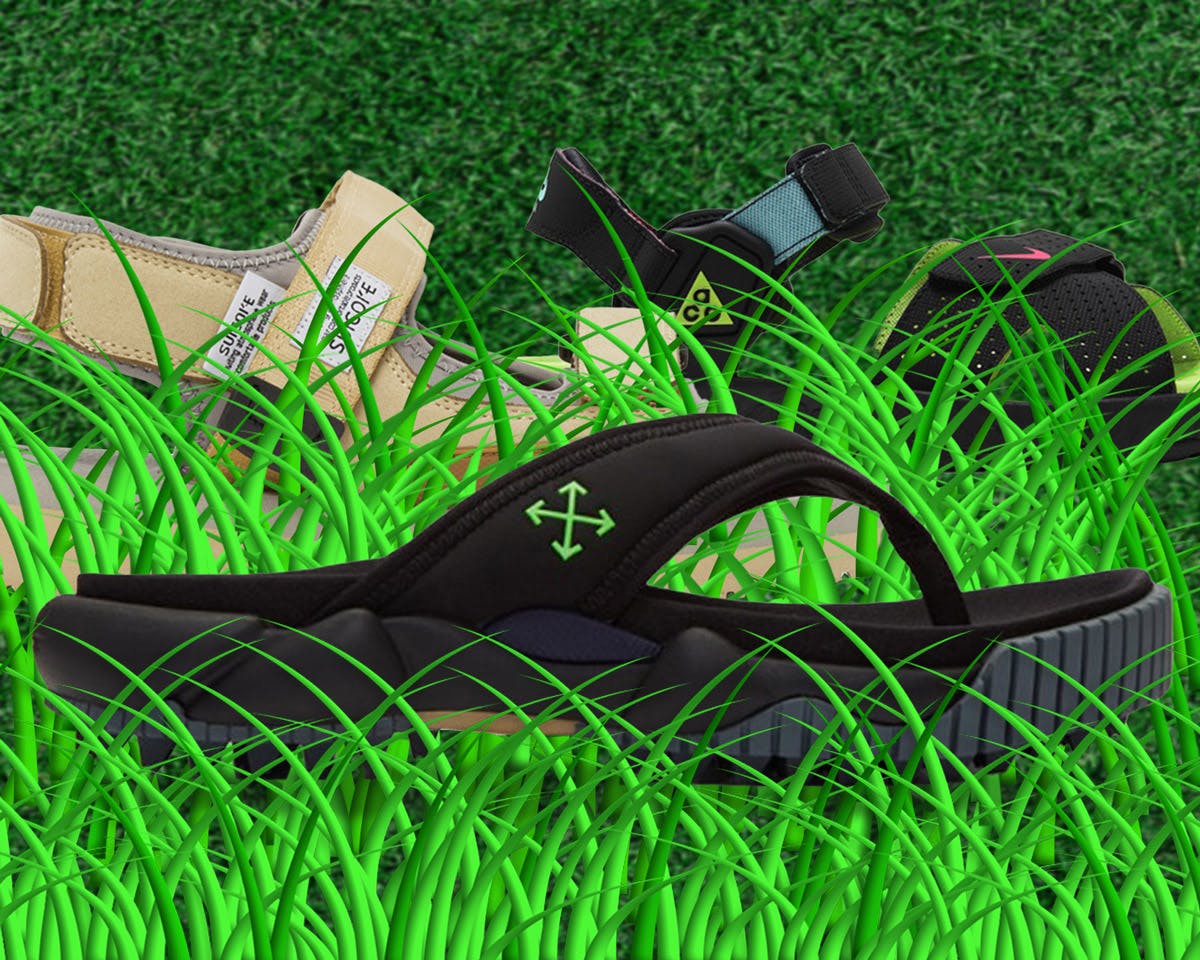 Gone are the days where socks and sandals, techy running shoes, and baggy cargo shorts elicited a snicker or judgemental glance from fashion's elite. For the past few seasons, the likes of Prada, Gucci, and Louis Vuitton have seen huge success in their attempts to emulate dad style. Normcore and gorpcore — two of fashion's most popular trends over the past half-decade — are rooted in functionality and comfort, both of which are a dad's secret weapon. Dads have always been fucking cool, but now the world is finally taking notice.
The New Balance 9xx series, Nike's Air Monarch, and other dad-inspired products have broken into the mainstream — lathered, rinsed, and repeated by brands in a way that the novelty of dad style has almost washed clean off. But one final frontier in the once wild world of dad style remains: the dad sandal.
The final boss of dad style, the dad sandal is as anti-fashion as it gets. Together, Highsnobiety's crew of dad-hopefuls fired up the 'ol Zoom conference call to pour over the best, most "dad" sandals out there. Alongside tried and trusted outdoors brands such as Merrell and Teva, we've scoured the outer reaches of the footwear industry to compile a list of that pushes the limits of the cool sandal trend. The below list is the result of careful curation, cut-throat analysis, and flaming hot takes.
Read on for our take on the wildest, best, and most "dad" sandals money can buy
HOKA ONE ONE Recovery Slide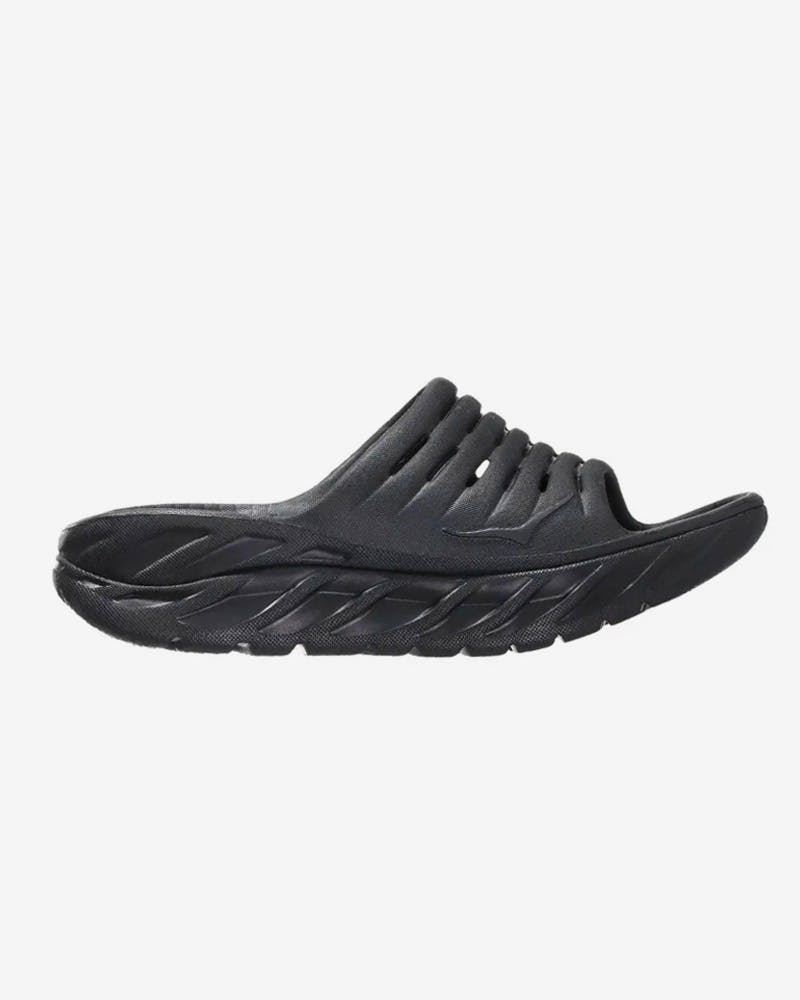 Corey Stokes (Fashion Director): "I actually really want these. I'm interested in the straight-up, no BS ergonomic design details. And these would look great with a good pair of pants."
Thom Bettridge (Editor-in-Chief): "I feel like that's the Hoka recipe: make something legitimately for sports, but accidentally make something that could also be Prada."
Rhianna Matthews (Commerce Content Curator): "At $50, this is so good."
Thom: "Let's all buy these before this call is over."
Teva FI 5 Universal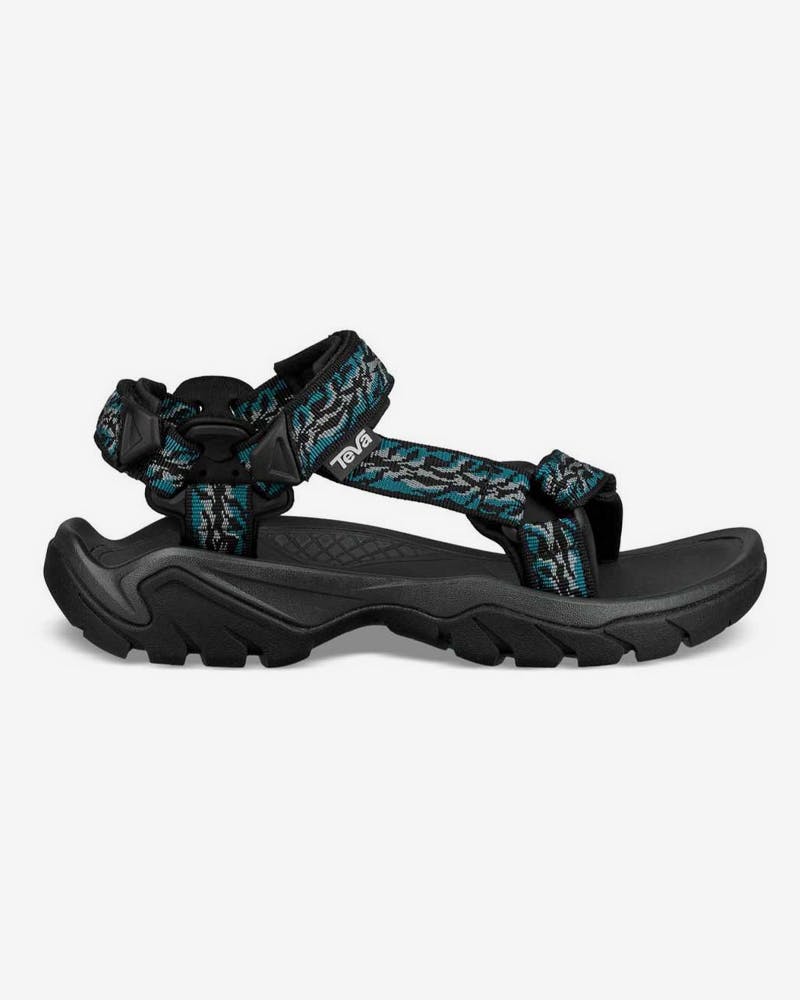 Jake Woolf (Style Director): "This is the Walt Disney world all-access pass."
Thom: "I actually own these, but in gray. I bought them at a fishing shop in Hawaii."
Merrell Hydro Moc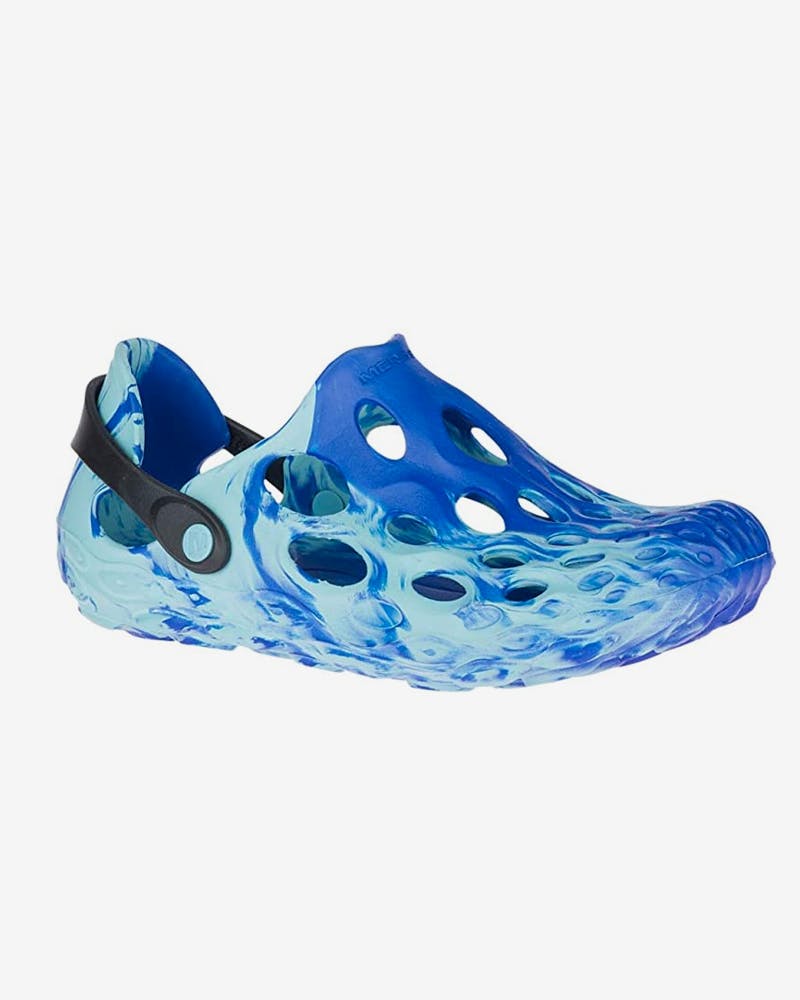 Graeme Campbell (Style Editor): "These are like galaxy brain Crocs."
Jake: "I know these came before the Yeezy Foam Runner, but for me they look like knockoff Foam Runners. Maybe that's the hypebeast in me, but I'd rather have the Foam Runner."
Bedrock Sandals Cairn PRO II Adventure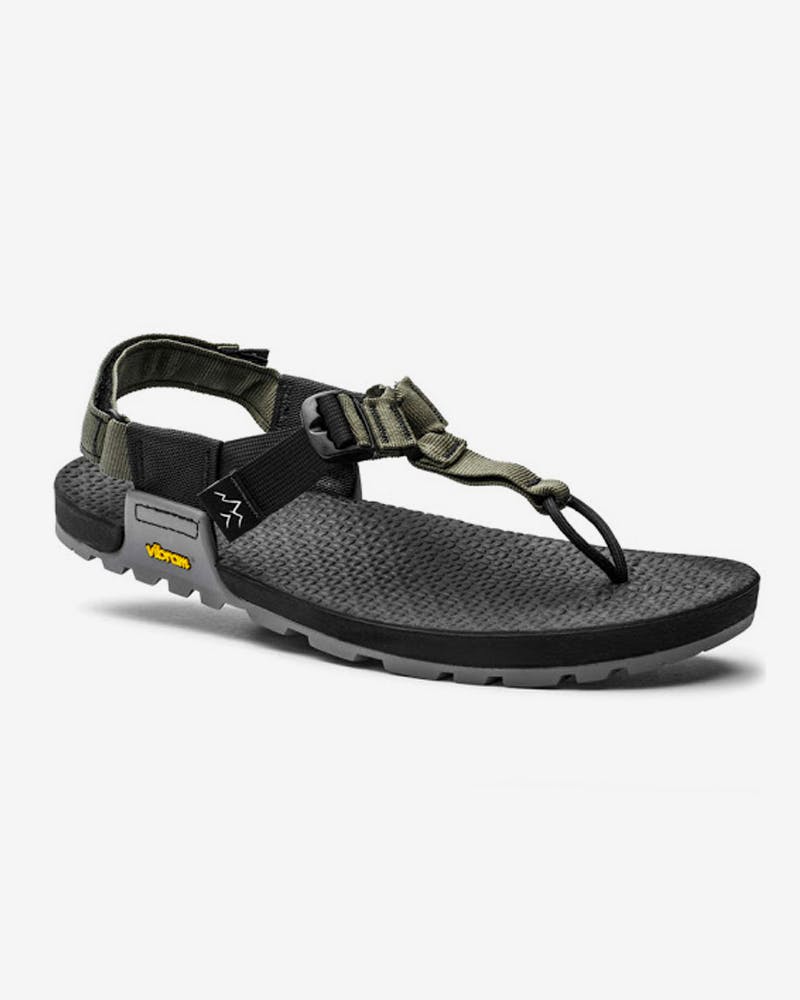 Thom: "Strangely enough, I also own these sandals. I started working out in them after I got kicked out of Equinox for working out barefoot."
Noah Thomas (Associate Style Editor): "This is an expert-level sandal, because a lot of men aren't comfortable with their feet. So, this is really for someone that's like, 'I sandal.'"
Suicoke WAS-V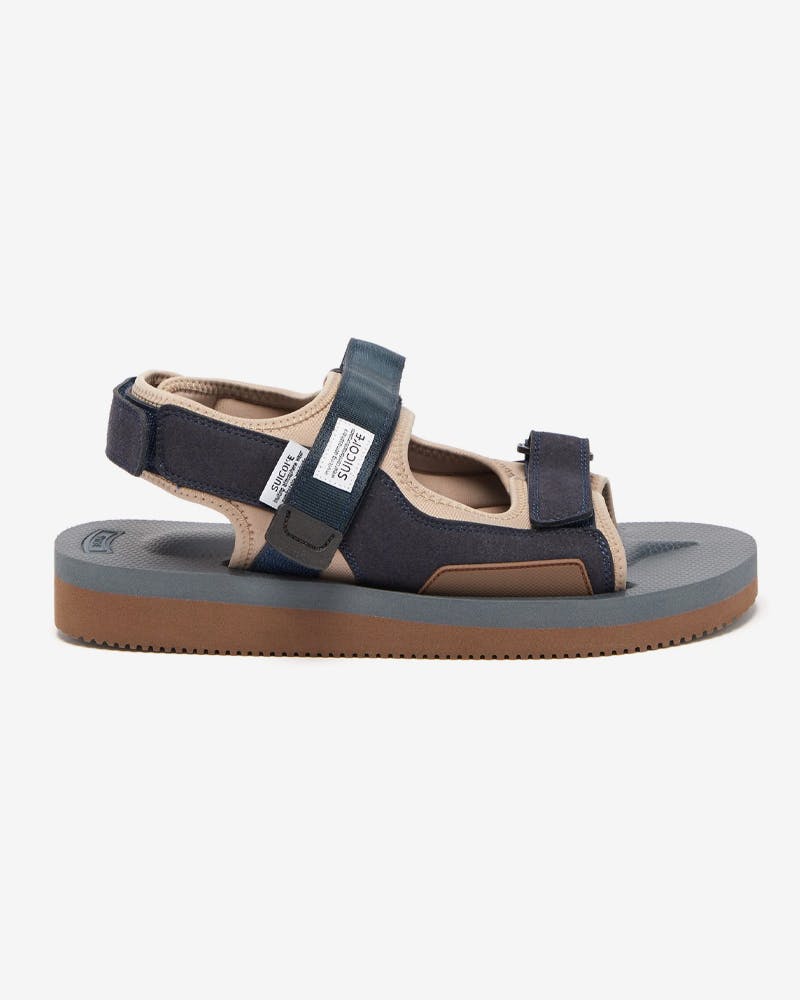 Noah: "This is something you wear with a sock. Otherwise, you get a weird-shaped tan line with these."
Fabian Gorsler (Sportswear Editor): "I never wear socks with my sandals. It feels weird to me."
Rhianna: "Sandals with sock is very much a thing."
Corey: "I believe in socks with sandals, but never with velcro."
Crocs Yukon Mesa Clog
Jake: "This is your business croc."
Thom: "You heard it here first, I think this sport suede is going to have a moment. It's like how everyone is rediscovering the Merrell Jungle Moc. But this shoe brings up an important thing about the dad sandal: it's all about flirting with danger. True beauty happens when you almost hit that line — where it's actually just hideous."
Noah: "Where it gets too real, and then you just look like an actual dad."
Thom: "No one wants to wear a cautionary sandal."
Marni sandals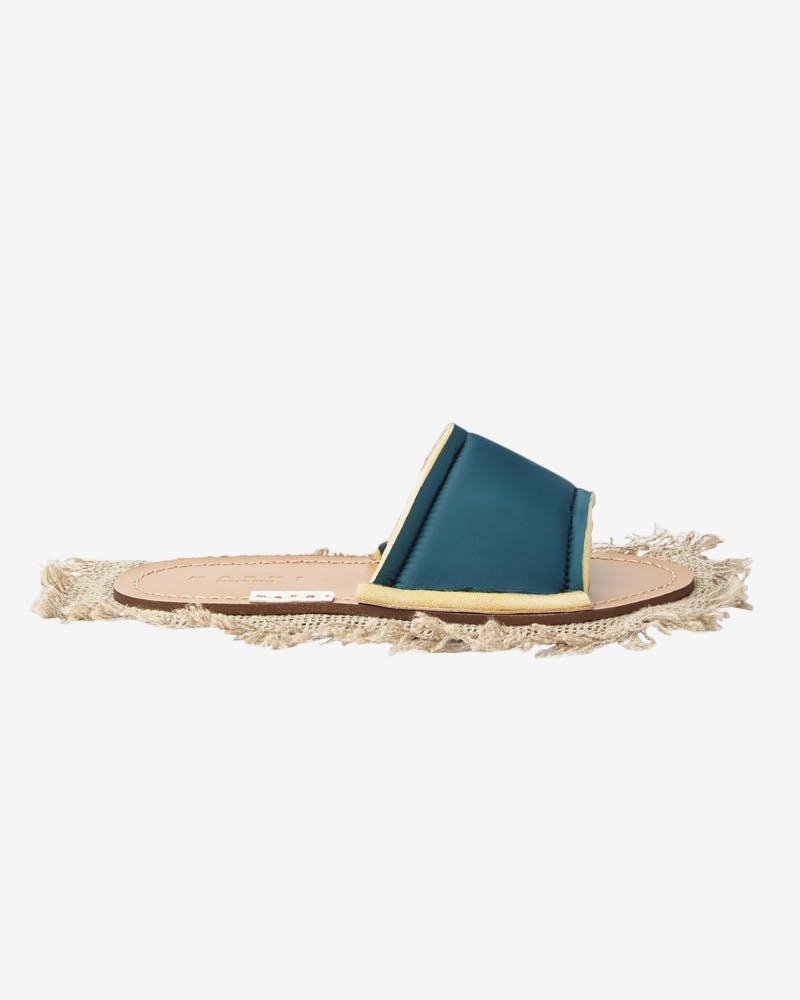 Noah: "Corey has these."
Fabian: "How do you wear these outdoors with the fabric?"
Corey: "I've only worn them inside, because of the situation with the world, but I'm excited to wear them outside. The fringe isn't as obnoxious as it looks in the picture."
Off-White™ ODDSY sandal
Fabian: "I feel like the knobs on the bottom are on the wrong side. You know those sandals that massage your feet? Off-White should've put the tread on the inside so that you massage your feel whilst wearing them."
Nike ACG Air Deschutz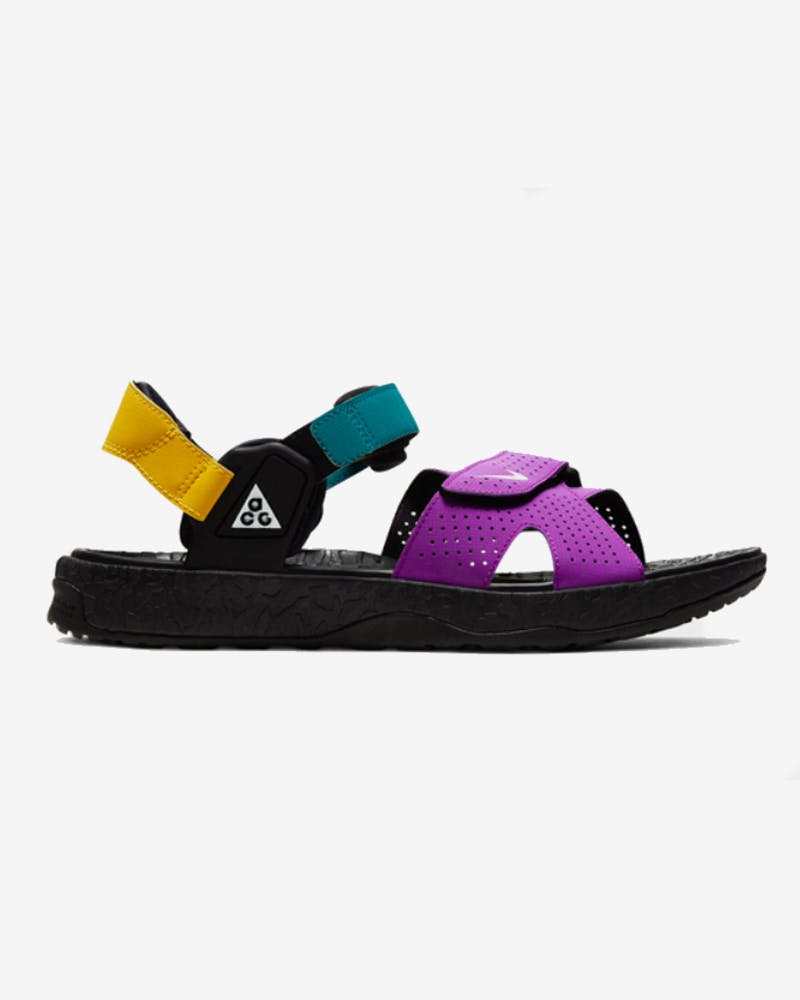 Noah: "I'm on the record calling these the 'Weird Odor 2s.' But I actually like them."
Jake: "These look like they're for legitimate running more than the other sandals."
Grenson Lennox buckle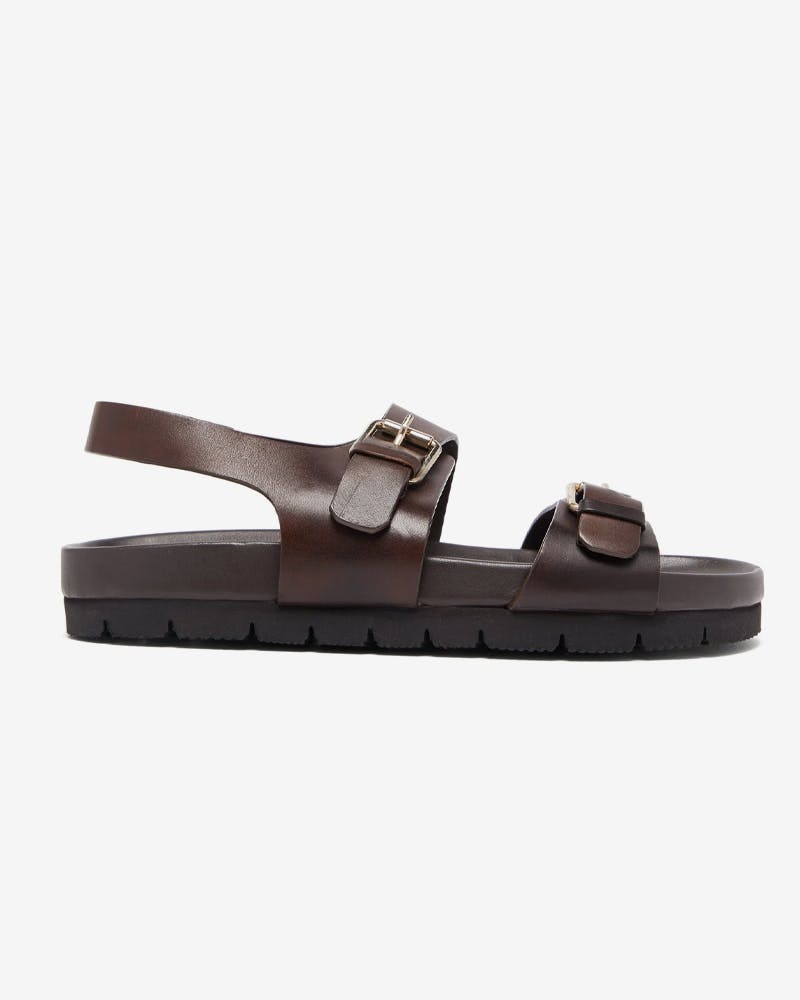 Fabian: "These are like a Birkenstock you'd wear to a fancy dinner on the beach. Like a 5-course meal at a fancy hotel. You're sitting on the sand so you want to keep it classy buy don't want to wear real shoes."
Rhianna: "I feel you can't go wrong with Grenson sandals, I wouldn't say these are particularly "dad" sandals, but for sure your dads gonna look suave in these on a nice summer day."
Jelly sandals
Graeme: "This is going to be a no from me, dog."
Noah: "These could have a moment. But you'd need a contrast sock."
By Walid Felix topstitched sandals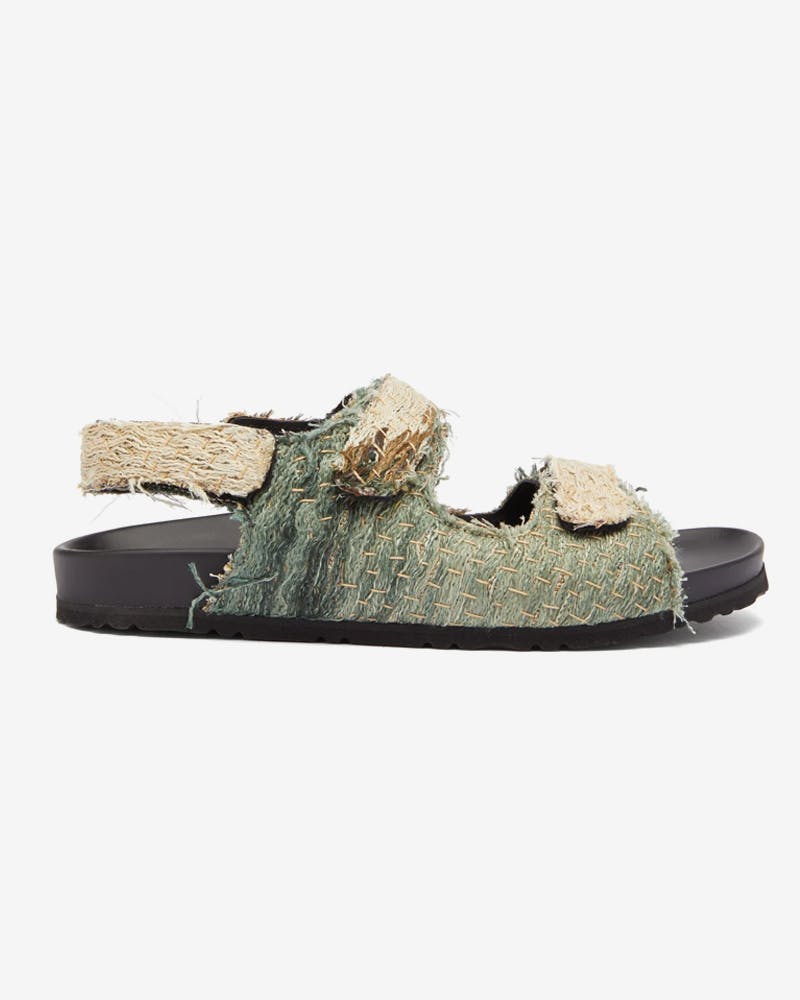 Graeme: "Where the Wild Things Are."
Rhianna: "I love these."
Noah: "I love when things look so hand-done like this."
Needles x Suicoke Thong Sandal
Rhianna: "These are too good."
Graeme: "This is good for if you feel too casual wearing a flip flop, and want to drastically over-compensate. This is how you get away with it."
Proenza Schouler x Birkenstock Milano Leather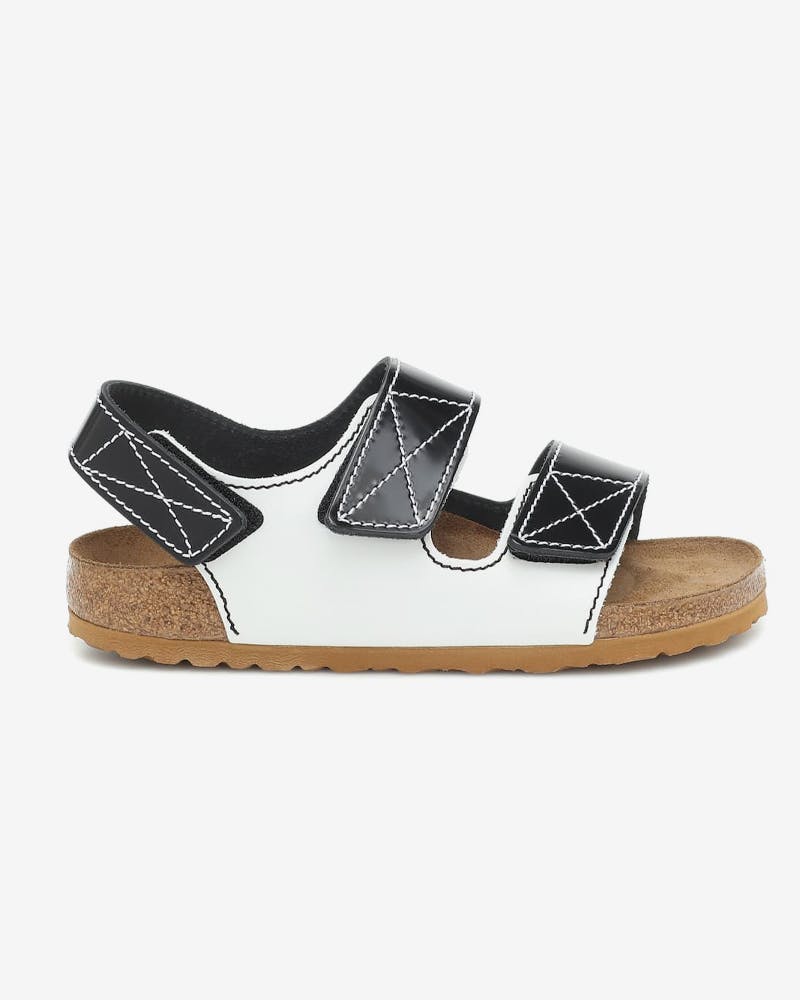 Corey: "The contrast-stitching is really nice."
Graeme: "I feel like this is something you'd see someone's grandmother wearing, without realizing that they're incredibly stylish."
Thom: "I feel like this round table could be devastating to our personal finances, because I want a lot of these sandals."
Corey: "I'm actually going to buy these."
Our designated Selects section features products that we love and want to share with you. Highsnobiety has affiliate marketing partnerships, which means we may receive a commission from your purchase.