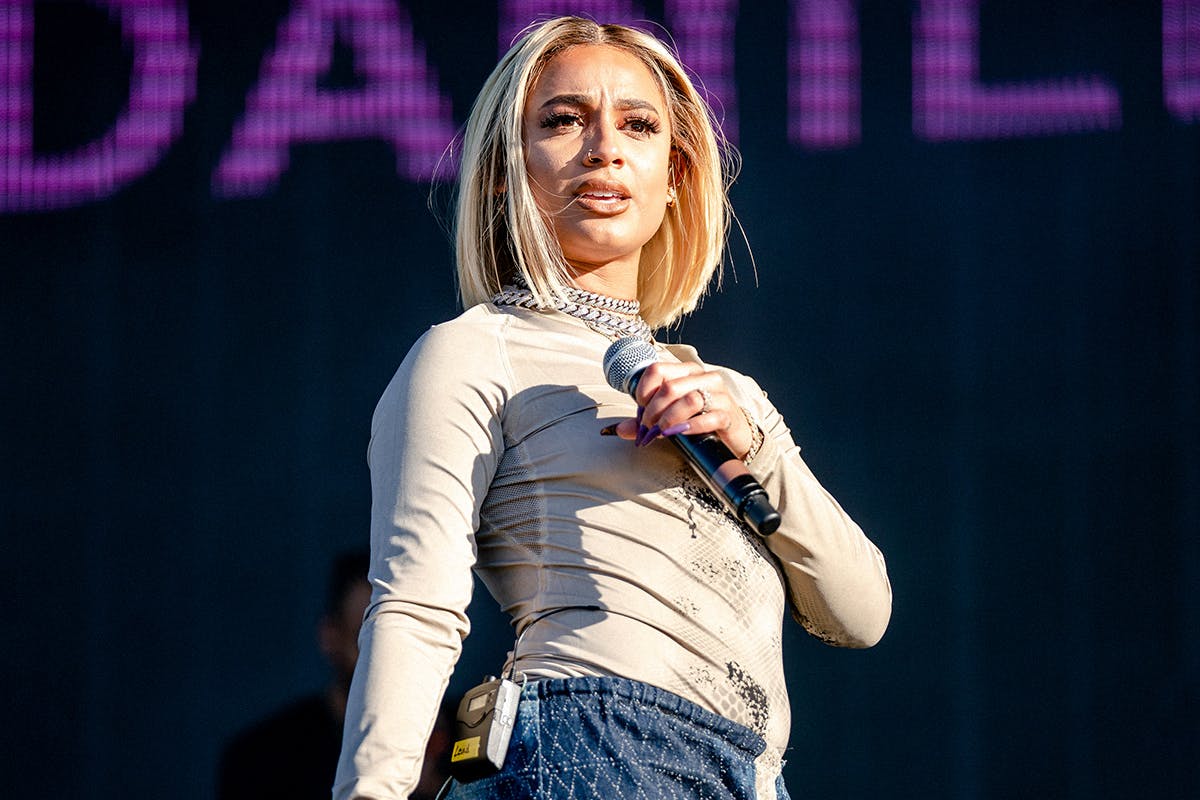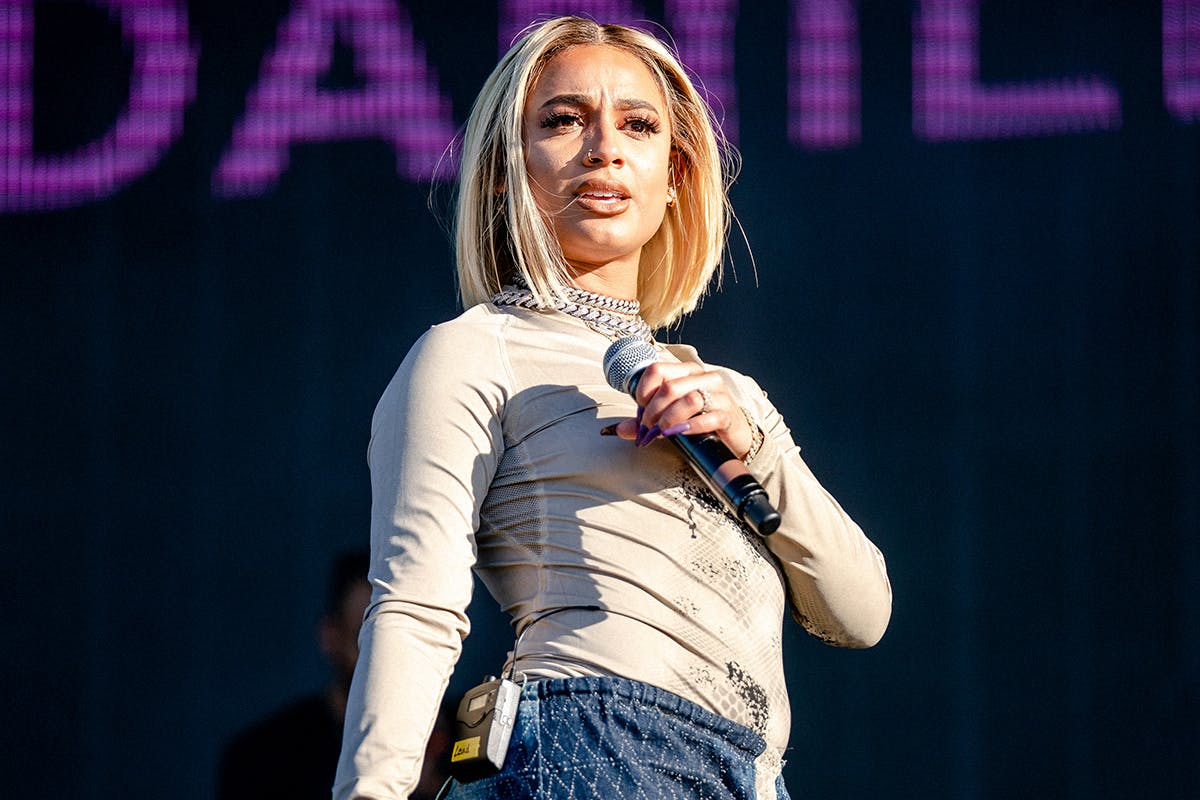 *Sigh* Yesterday, DaniLeigh shared a snippet of a new song called "Yellow Bone." And (unsurprisingly) that didn't go down well. Thanks to Ms. Leigh's (wack) track, bad PR, and use of racist terminology, the debate over colorism returned with renewed force. So let's talk about it.
The singer took to Instagram yesterday to share a preview of the song alongside a caption referencing its lyrics: "YELLOW BONE THATS WHAT HE WANT." Needless to say, the post quickly began to court controversy and accusations of colorism. Unfortunately, DaniLeigh tactlessly met the outcry with glib dismissals. "Why I can't make a song for my light skin baddies?? Why y'all think I'm hating on other colors when there are millions of songs speaking on all types... Why y'all so sensitive & take it personal... Gahhhh damn," she wrote in the comments.
As the comment section became more relentless and Black Twitter reared its head, DaniLeigh deleted the post. But not without posting a non-apology to Twitter.
"Congratulations y'all gotta another thing to say about me when u hate," she wrote. "It's all good .. only God can "cancel" me... that shit don't mean shit to me bc the people around me are the ones that know my heart and intention and real-life ... I'm sorry if I offended u."
She continued, "I'm Dominican... I'm Spanish, I'm black I'm white .. leave me alone." As if that would somehow make it alright.
This is not an article about canceling anybody. This is not an article to police whether DaniLeigh is Black or not. This is a conversation on colorism that we unfortunately still need to have in 2021. Unlike what Leigh claims, light skin women don't need another anthem – trust me. There's no need for a song uplifting lighter-skinned Black people, white supremacy already does that.
Terms like "yellow bone" are deeply embedded in our cultural vocabulary and carry a loaded meaning in the Black community. Since the 19th century, "yellow" has been classed to refer to lighter-skinned Black people, usually favorably. The writer and activist Alice Walker wrote extensively about the deep sense of alienation and self-hatred among Black people as a result of these color hierarchies. "Light blacks," as Walker called them, fare better in white society than "black blacks." But they are also privileged in Black communities, and colorism endures because Black people have been thoroughly schooled on how to be racist to each other.
Assigning "yellow bone" as a compliment or positive affirmation means quantifying beauty based on its proximity to whiteness.  DaniLeigh's yellow bone talk relies on standards of beauty established through colonialism, slavery, and apartheid. Narratives that established white people as "beautiful" and black people as "ugly" reassert themselves in the favorable use of the term.
So, no, singing "Yellow bone that's what he wants" isn't the same as Beyoncé's "Brown Skin Girl." There's a difference between making a song uplifting a group of people who have been disenfranchised versus perpetuating white supremacist standards of Black beauty.
Unfortunately, conversations on colorism rarely penetrate public discourse when men are the ones using these offensive and outdated terms. Can we talk about how we let so many Black men say the same thing in their lyrics as DaniLeigh and get away with it? Rap especially has a history of poetizing this kind of anti-Blackness. Let's take DaniLeigh's boyfriend, DaBaby for example who bragged "My bitch is Mello Yello like a soda" on Jack Harlow's "WHAT'S POPPIN" remix. Or Kanye West's Yeezy Season 4 casting call, which sought "multiracial women only."
There's so much we still need to unpack. Colorism is one of the most pervasive frontiers of racism, yet it is often not discussed. Well, thanks to DaniLeigh falling into a trap of her own making, we're having that conversation now.