 Diesel Spring/Summer 2022 Men's. Milan, Italy
Editor's Notes
Following a few sneak peeks, Glenn Martens is properly rolling out his first collection for Diesel from Milan Fashion Week. The affair is clearly of Martens' oeuvre but there are clear elements of Diesel's heritage imbued into the co-ed line. So much so, in fact, that the offering looks like a mid-2000s Diesel collection took a time machine to the current day, suffering a The Fly-like mishap en route.
It's all here: retro graphic T-shirts, boxy leather jackets, distressed jeans, denim miniskirts, and oddly technical sneakers. Every once-regrettable garment that one could imagine seeing in a "2000s Fashion: What Happened??" article is well represented here, alongside eccentricities that reshape the contexts of the would-be wonky wearables. And what eccentricities they are, from the big-buckled belts that weave through dresses to the laser-etched tops that become trompe l'oeil trucker jackets to the museum-ready overcoat smocked with a lattice effect. The resulting collection is conceptually advanced but rooted in recognizable shapes, a Martens signature.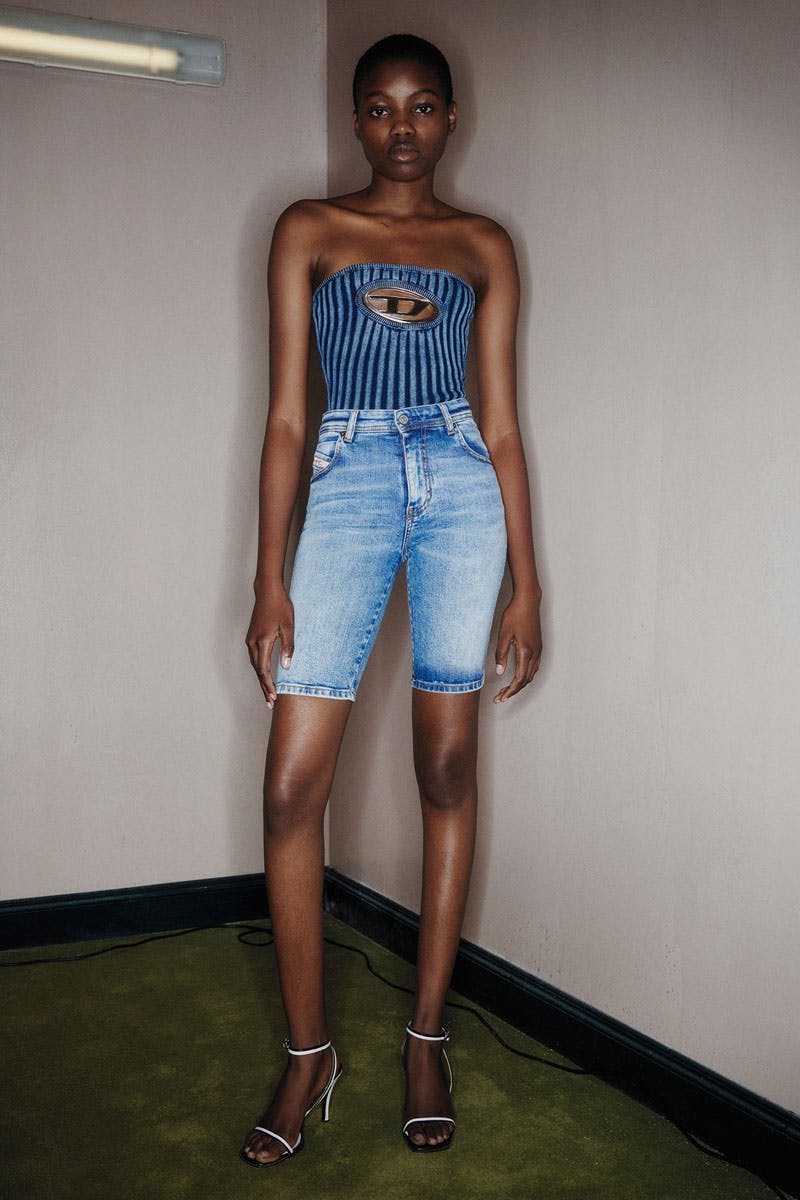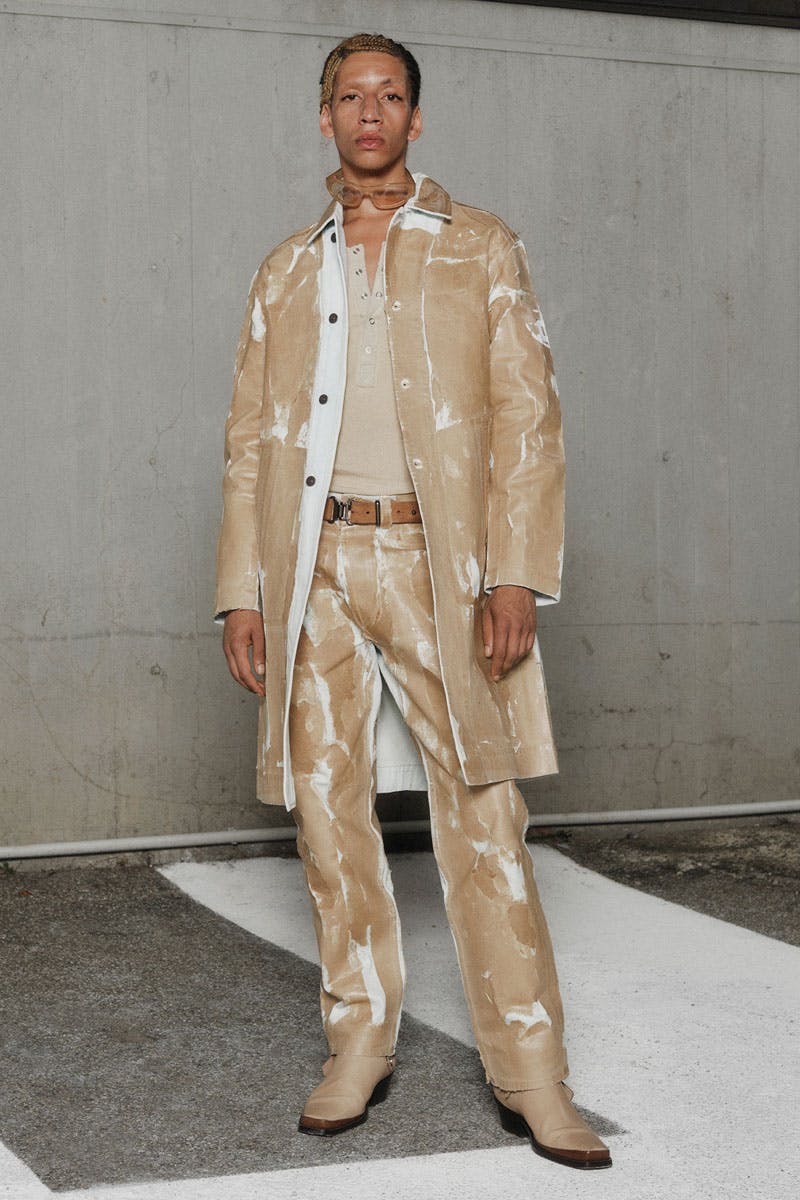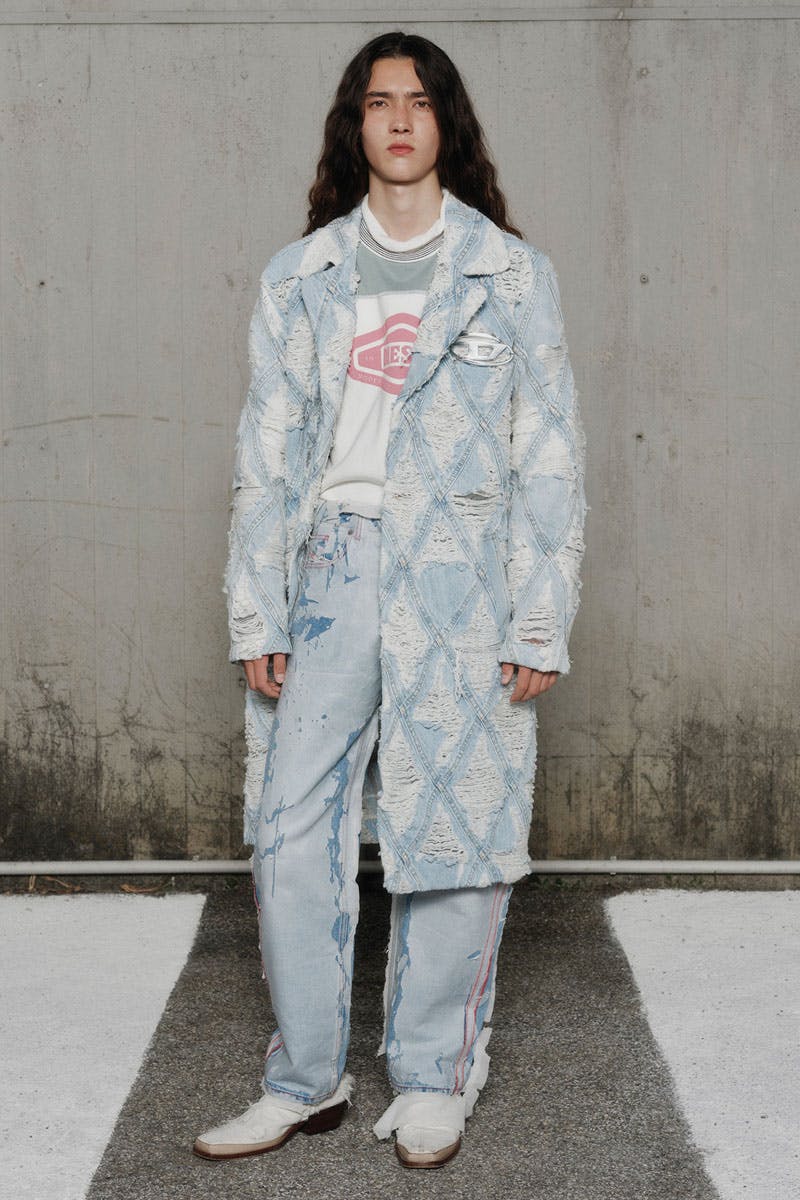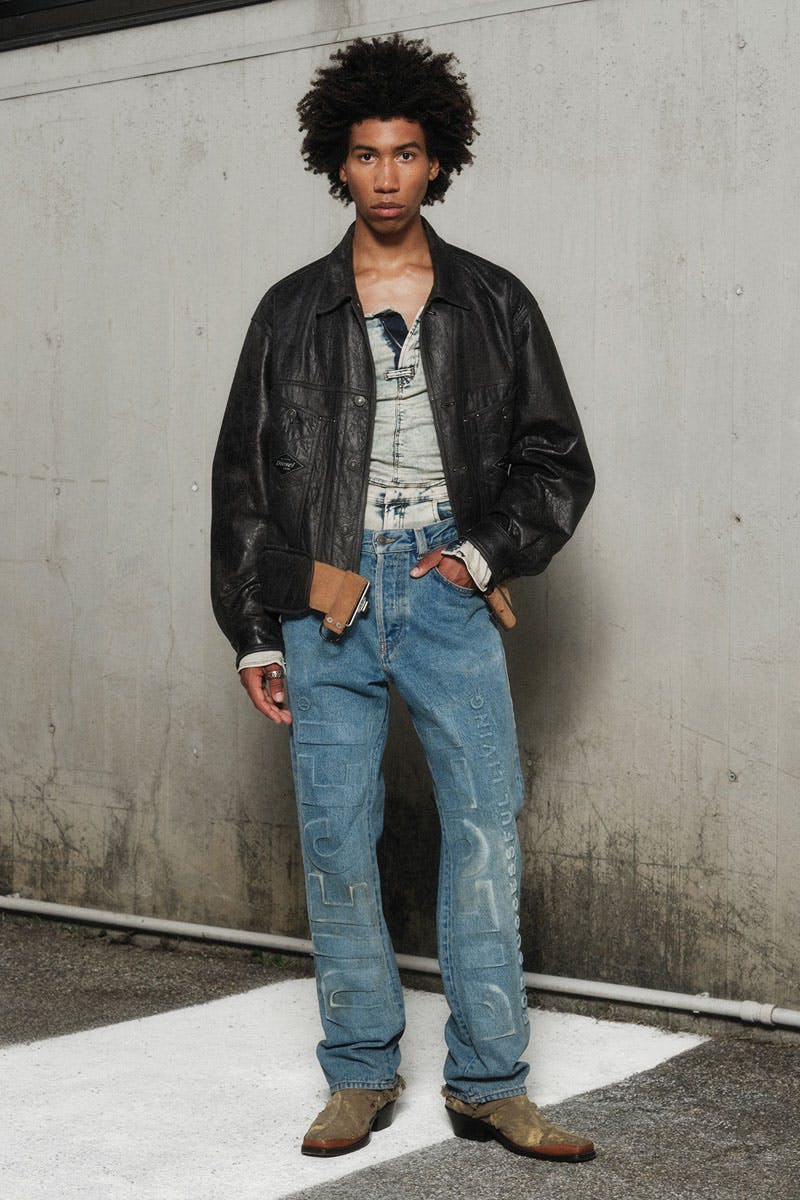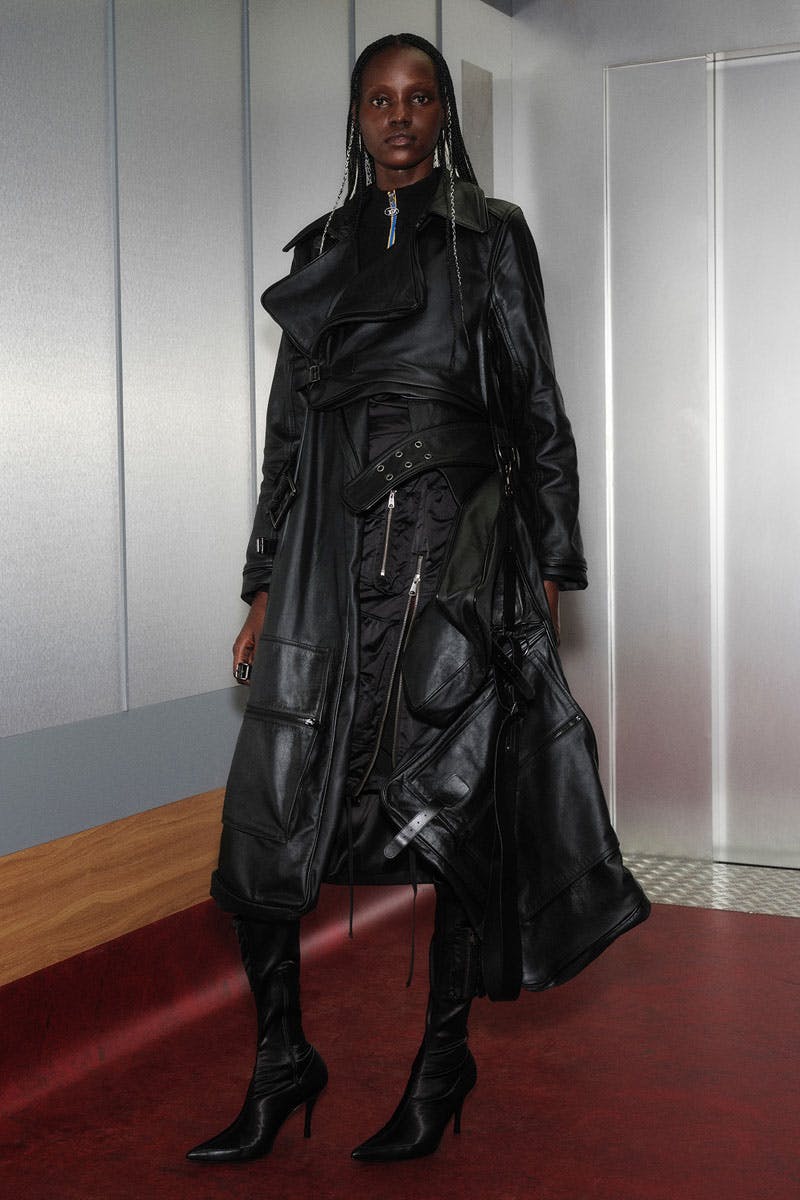 Highsnobiety's Shopping List
Diesel Library
Renzo Rosso, the president of Diesel's parent company, has emphasized the importance of eco-conscious production for several years, insinuating that his brands would soon incorporate the ethos into their output. Diesel Library represents a step forward under that mantra, serving up a seasonless selection of always-available essentials with what Diesel deems a "permanent shelf life." These items will likely be denim-centric but it's not hard to imagine one of Diesel's trademark leathers joining the party.
Flared Track Pants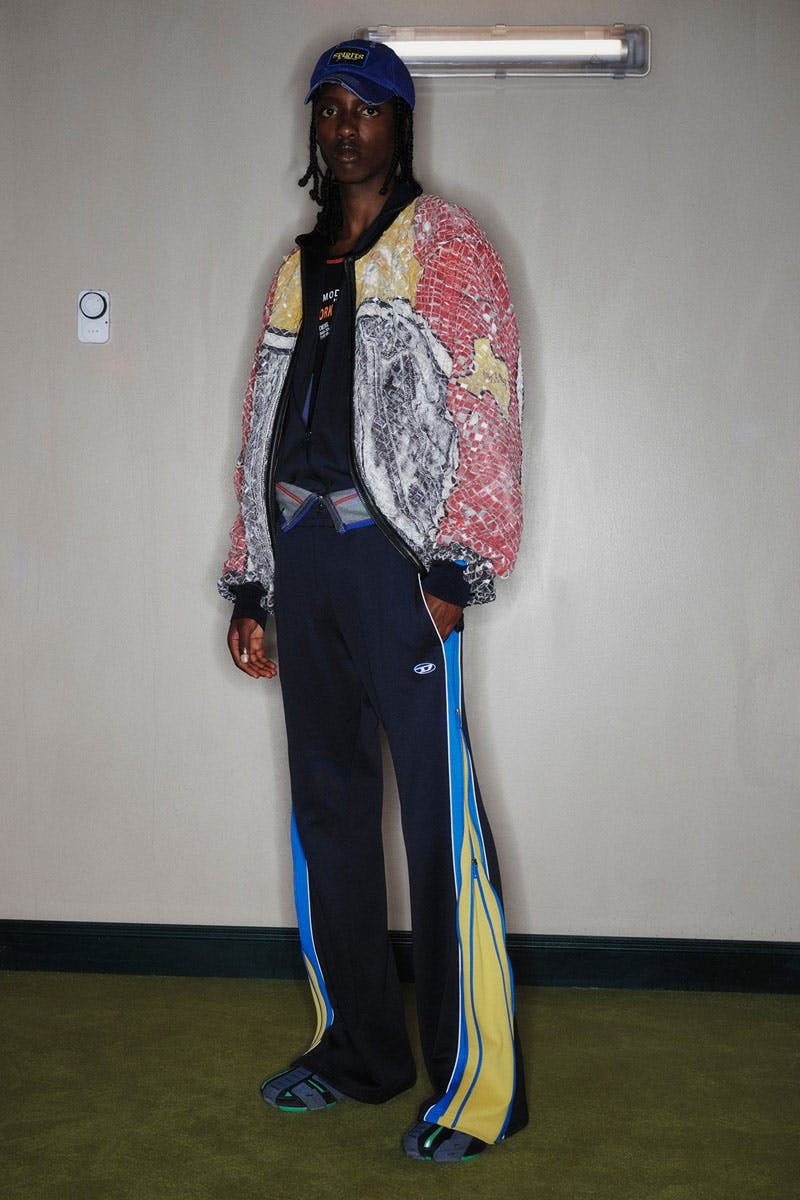 Quarantine will be over by the time Diesel's lineup begins to roll out in September (hopefully) but there's no reason not to stay comfortable. Martens again finds the middle ground between the then and the now with some old-school trackies, complete with a flashy inset panel to both give them a widened shape and pop of color, perfect for pooling atop Diesel's new heavyweight sneakers.
Not-So-Uncool Sneakers
As the next generation of fashion-forward footwear is ushered into existence, it's easy to imagine designers reaching back into ultra-techy 2000s shapes to pull out something new. Diesel has been churning out its own sneakers as long as any luxury label and Martens' new silhouette appears schooled in that heritage, repurposing Diesel's red stripe branding for a hefty bi-color shoe. It's a sneaker perfectly out of time, aligning neatly with the apparel collection's design ethos.