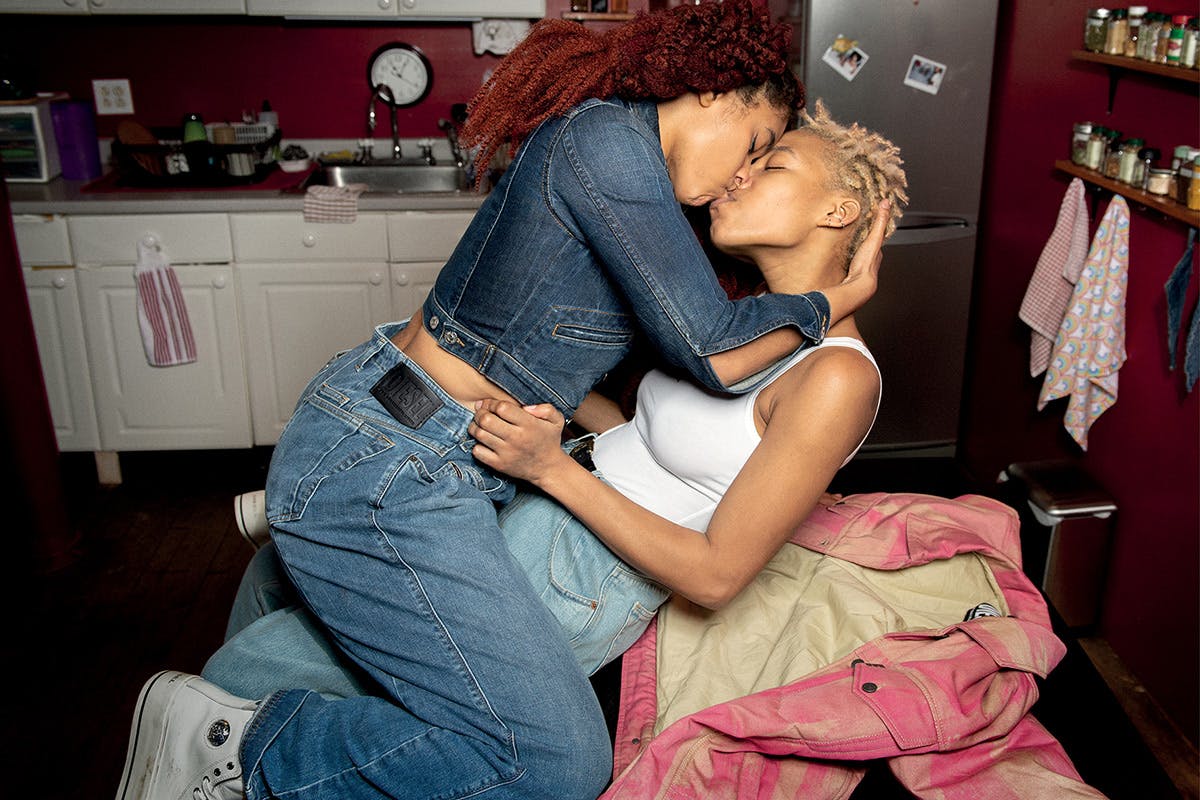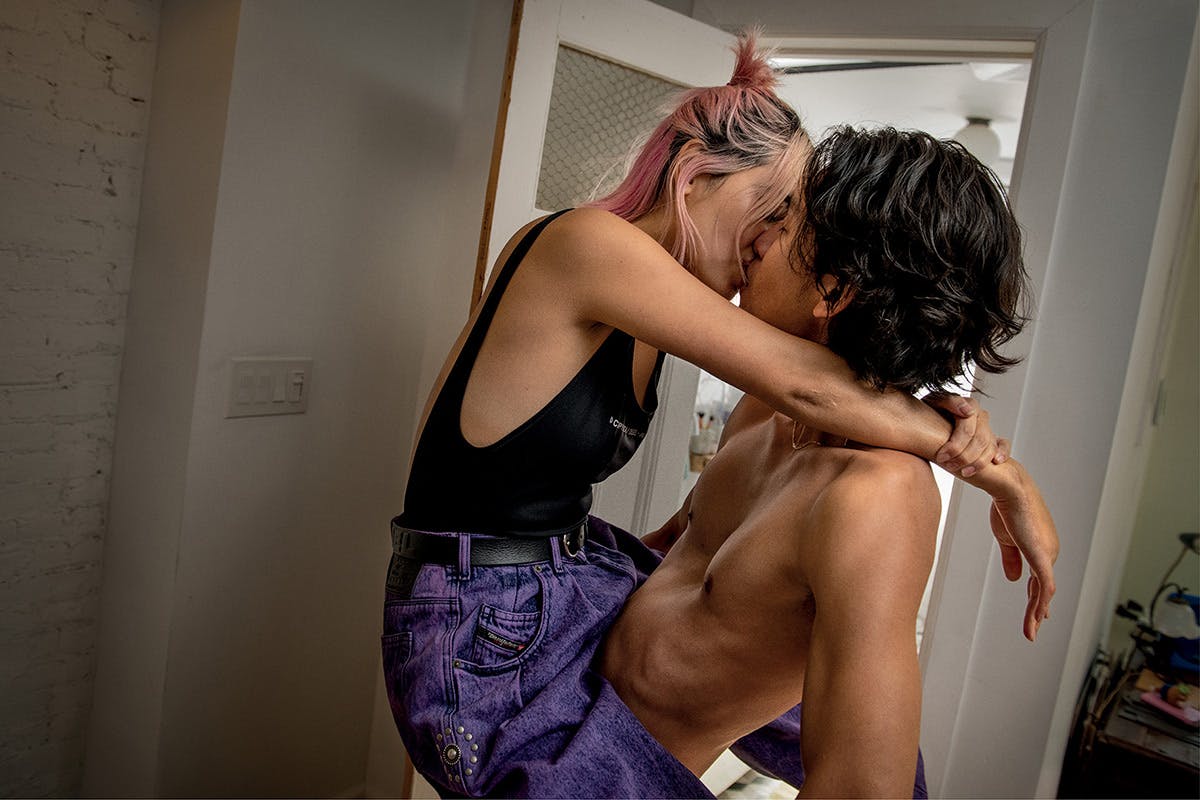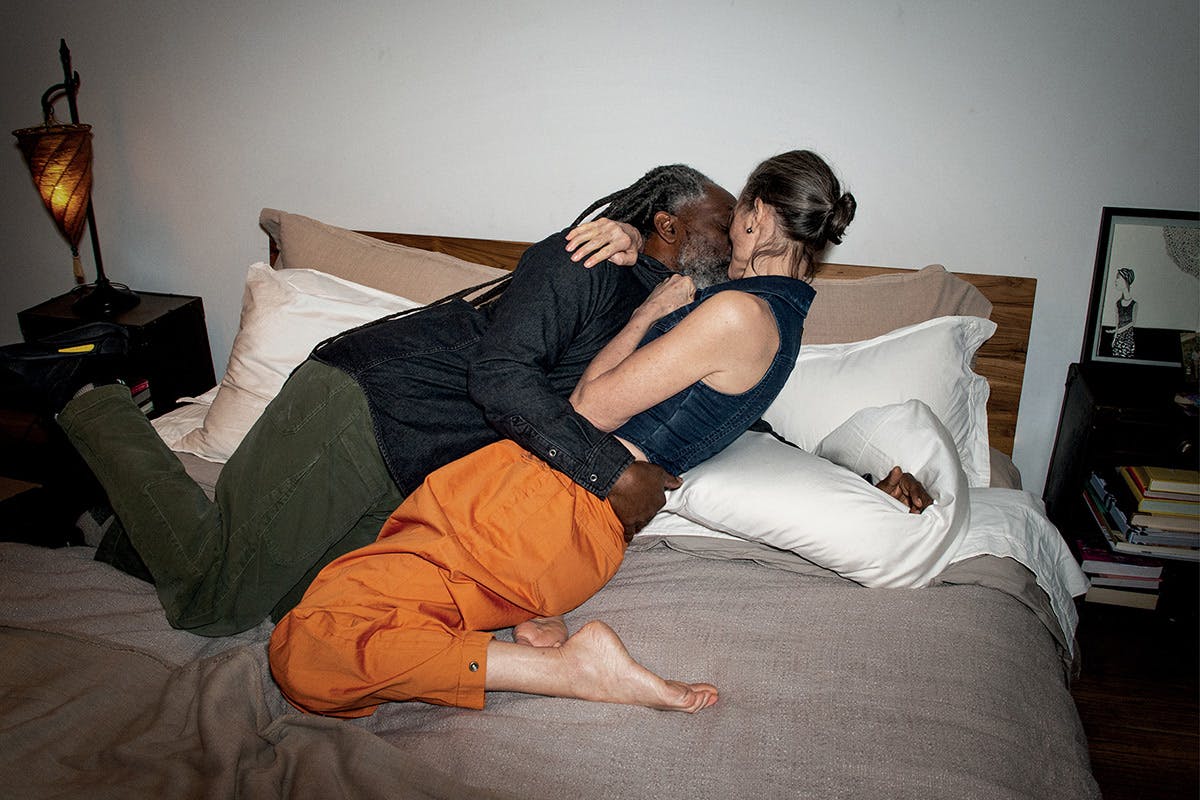 Diesel's new campaign, "When Together," depicts eight real-life couples reconnecting after a period of absence in each other's lives. It's an exclusive first look at the storied denim brand under the new creative direction of Glenn Martens, better known for his twisted designs at Y-Project.
The photo campaign, which riffs off the photo-documentary style of Nan Goldin, shows a diverse range of couples caught in a passionate embrace after a mix of self-imposed and circumstantial separation. While the photography doesn't focus too much on the new clothes, a few key details appear to preview what's in store for Diesel's next chapter: purple acid wash, oversized leather patches on the rear, and 90s-style white tank tops.
Historically, Diesel has developed shocking campaigns to mock the earnestness of socially-conscious corporate advertising, with controversial results. However, the latest campaign, accompanied by a video below, appears to be more sincere as it details the effects of long-term romantic and physical deprivation under the global pandemic.
Martens comments: "Diesel, for me has always stood as a radical player with its blunt honesty and its sense of fun. Its unique voice has made it an undeniable icon in culture. I want to celebrate Diesel's founding values and restart by building bridges through a message of hope, optimism and inclusiveness. We really are working for a better future."
The campaign will be followed up with archival memory capsules uploaded to the couples' personal social media accounts.