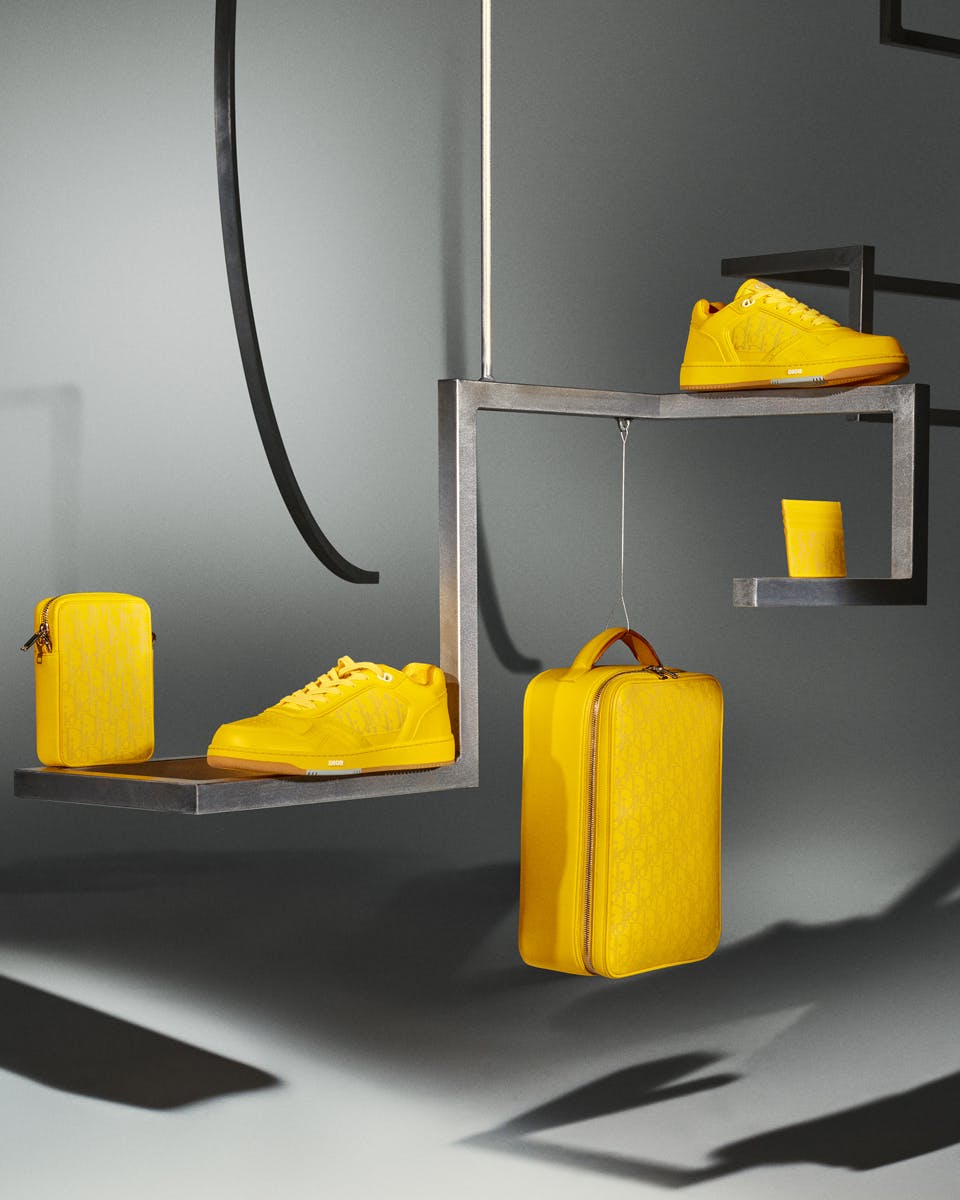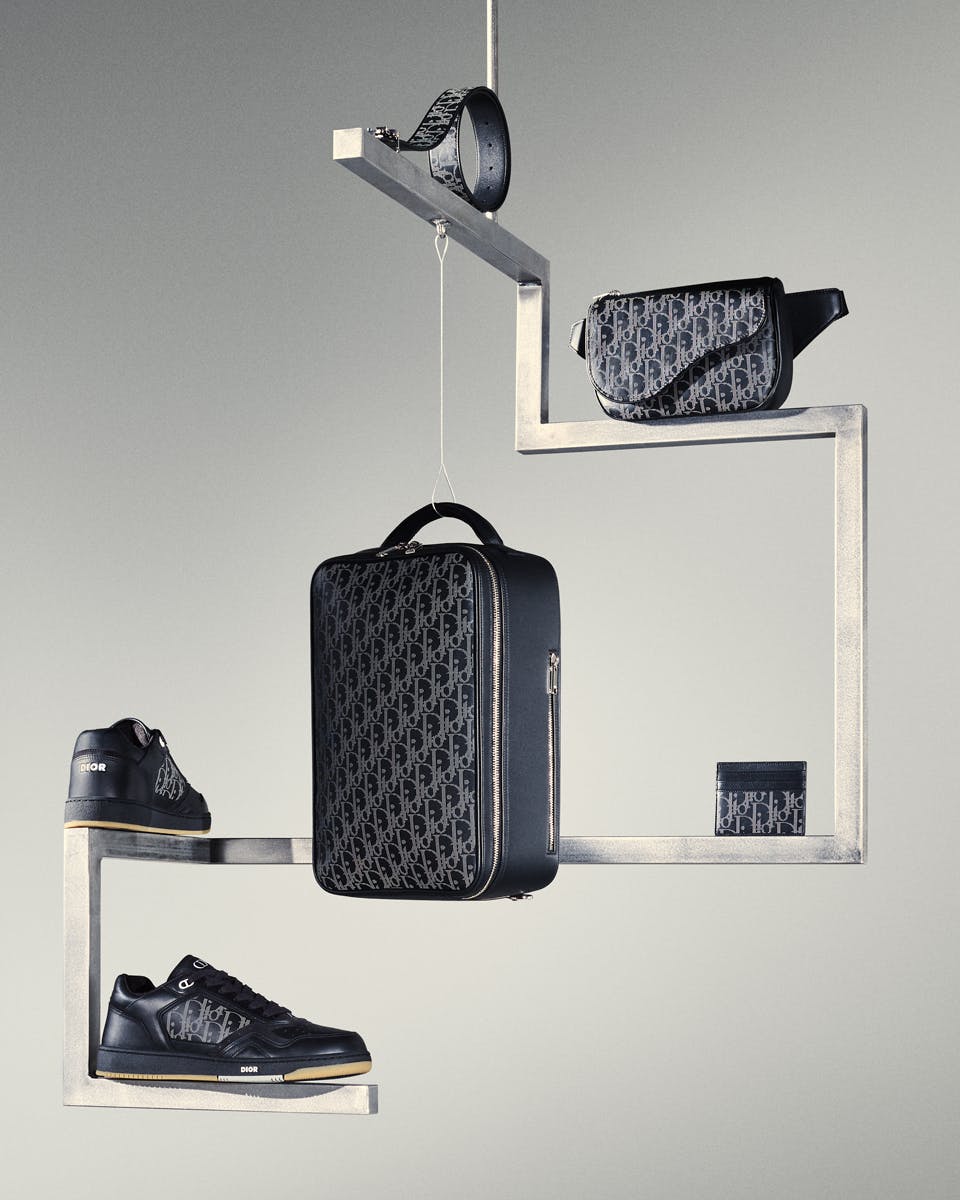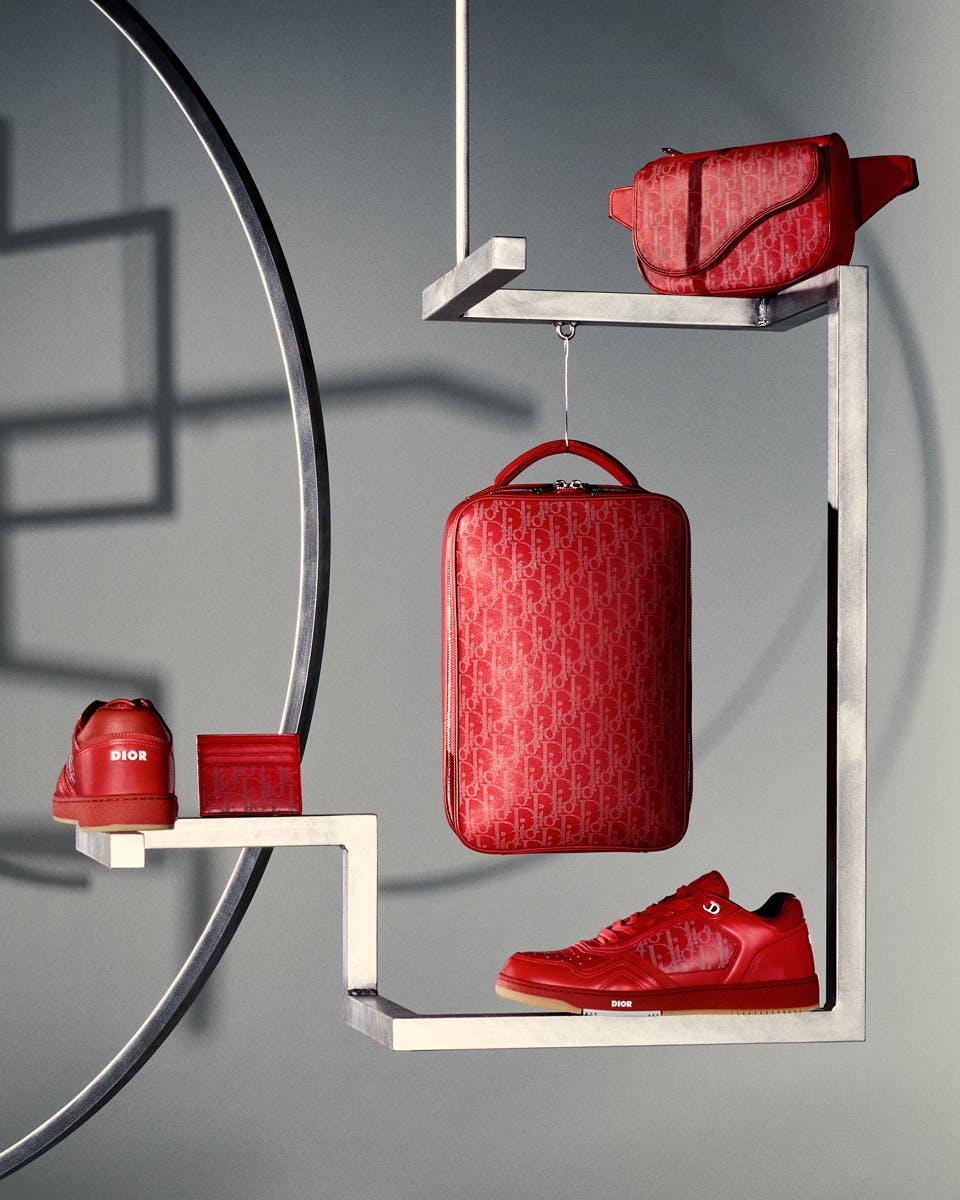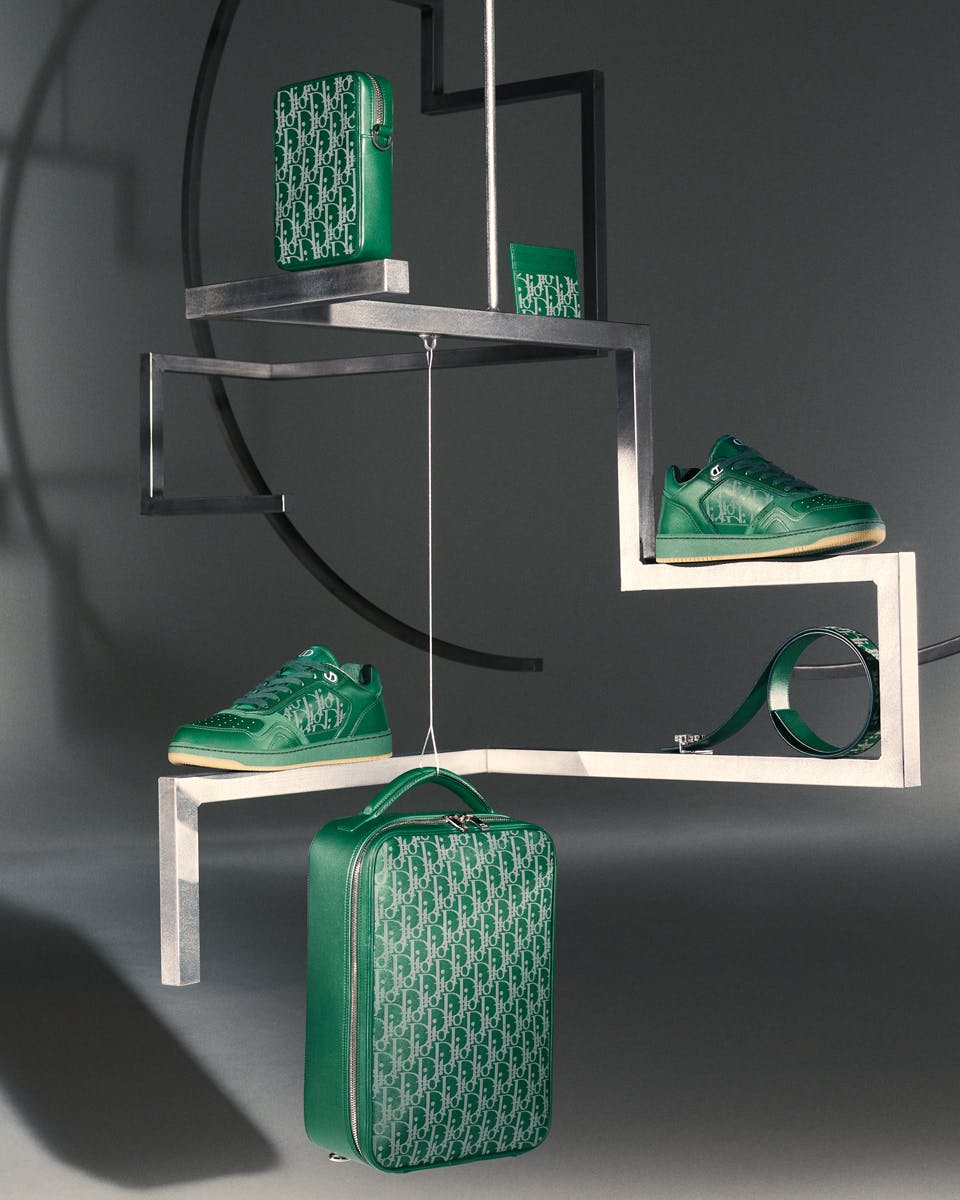 Dior is taking on the world. As part of its Peter Doig-centric Fall/Winter 2021 collection, the luxury house is getting flashy with its signature accessories, reinventing several bags and shoes in vivid tones as part of a flashy "World Tour" capsule.
Comprising key pieces of Dior's menswear lineup, including calfskin B27 sneakers, Saddle bags, reversible belts, and cardholders, the World Tour lineup is some of Dior's splashiest statement pieces to date, even including the recent all-over print artist collaborations. Here, the accessories are rendered tonal, executed in versatile shades of blue, red, green, yellow, and black that create matching sets of Oblique-branded basics.
It's hardly the first time that Kim Jones' Dior has delved into elevated curios, but not even the aforementioned artist partnerships have reached these color-drenched heights. Usually, those styles feature a thematic shade or print, which makes the shoes more adventurous than in-line designs, but the World Tour capsule makes for especially over-the-top accessories thanks to its loud, solid tones, which are all new save for the black shade.
Of course, the bright colors are reminiscent of the bold colors seen on the FW21 runway, which included various single-shade looks, but it's an unusually aggro appearance for Dior's menswear items. Consider, for instance, the luxury label's Resort 2022 collection, which emphasizes gracious form and muted neutrals. If nothing else, the World Tour capsule speaks to Dior's shapeshifting tendencies, transforming from one season to the next without sacrificing its core components.
Shop all of the World Tour items on Dior's website or at one of Dior's many stores.