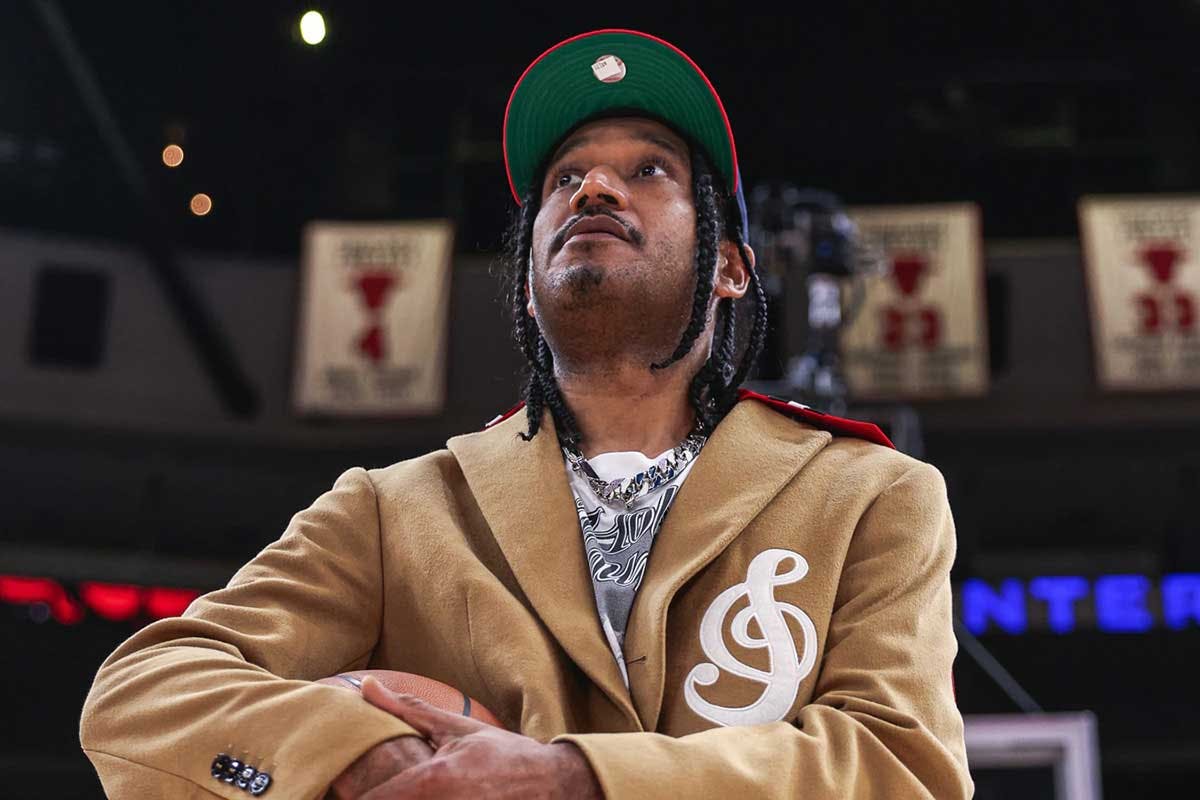 It's about time! Don C has done basically everything an outsider can do with NBA apparel, designing basketball-inspired Just Don apparel and collaborative Nikes but only now getting his time on the hardwood, kinda.
The former G.O.O.D. Music exec has officially joined the Chicago Bulls as the team's "Creative Strategy and Design Advisor."
Don C's appointment recalls Daniel Arsham's role with the Cavs, in that the designer is basically a kind of brand ambassador for the team: his responsibilities, as described by the Bulls, include immersive experiences, retail products, and community outreach, among other things.
Pop-up installations? Check. Parties and events? Check. Merch? Natch.
Not exactly a stretch for Don C, who's built his Just Don brand on basketball-adjacent gear and sporty items that appeal the players' zeal for flashy accents — Don's specialty is a statement cap, none more gauche than his truly outrageous exotic-brimmed snapbacks.
I presume that Don's Bulls job will keep Just Don from dropping jerseys and shorts printed with other team's names but who knows. Maybe Just Don will still cover the teams in the Western Conference?
Don C is one of the many pals of Kanye pictured in the iconic Fashion Week 2009 photo who've since gone on to big things (Fonzworth Bentley, less so).
Besides Just Don, he also cofounded streetwear boutique RSVP Gallery with Virgil Abloh and dabbles in far-reaching collaborations with partners as diverse as Rémy Martin and Wendy's.
Another Yeezy associate, Tremaine Emory, also nabbed a new job on February 16, joining legendary streetwear label Supreme.