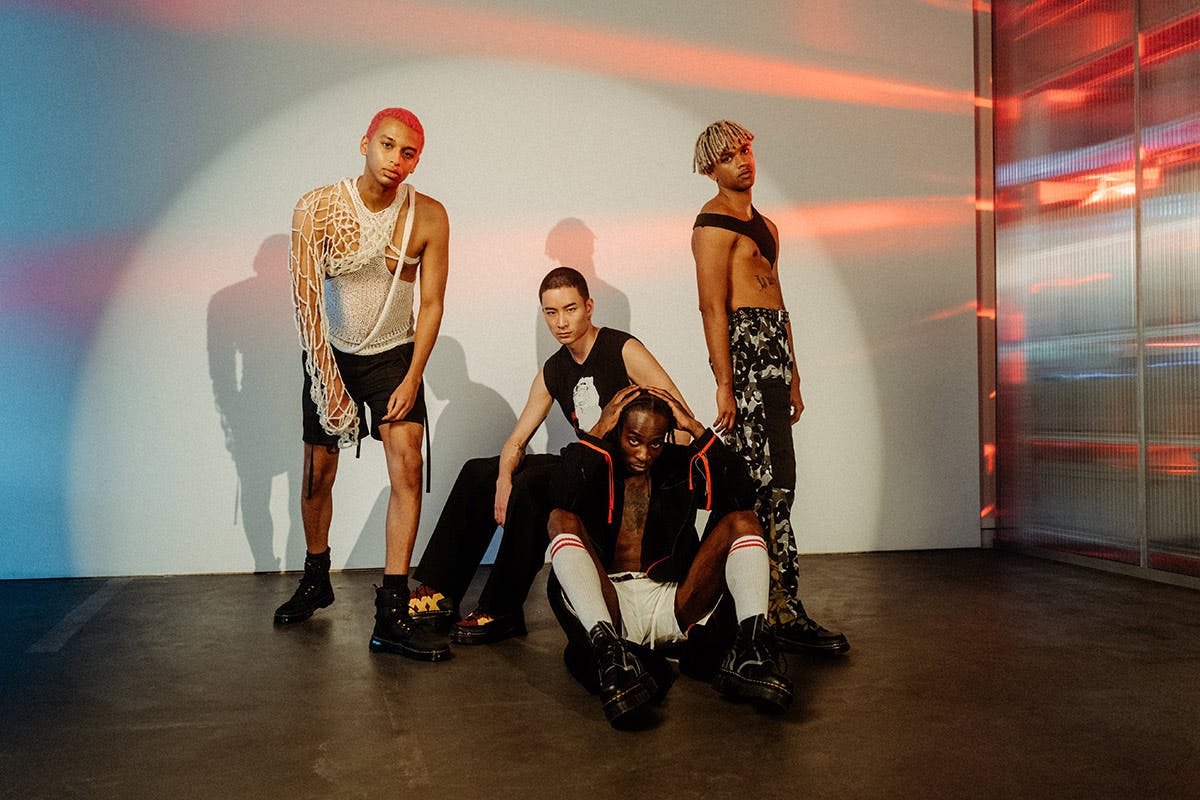 Once favored by British punks, postal workers, and police officers, tough-looking, no-nonsense Dr. Martens boots — or 'Docs', as they're affectionately known — have transcended their utilitarian origins. The label has grown into a true lifestyle brand, offering versatile and durable footwear perfect for braving the elements. For this fall season, the brand has launched updated versions of popular silhouettes, as well as some new styles. To accompany the launch, the brand shot a campaign in Highsnobiety's hometown of Berlin, as part of our third edition of Berlin Berlin. With a cast of four creatives from various backgrounds, the campaign shines a spotlight on the new generation who make up the German capital's vibrant cultural scene.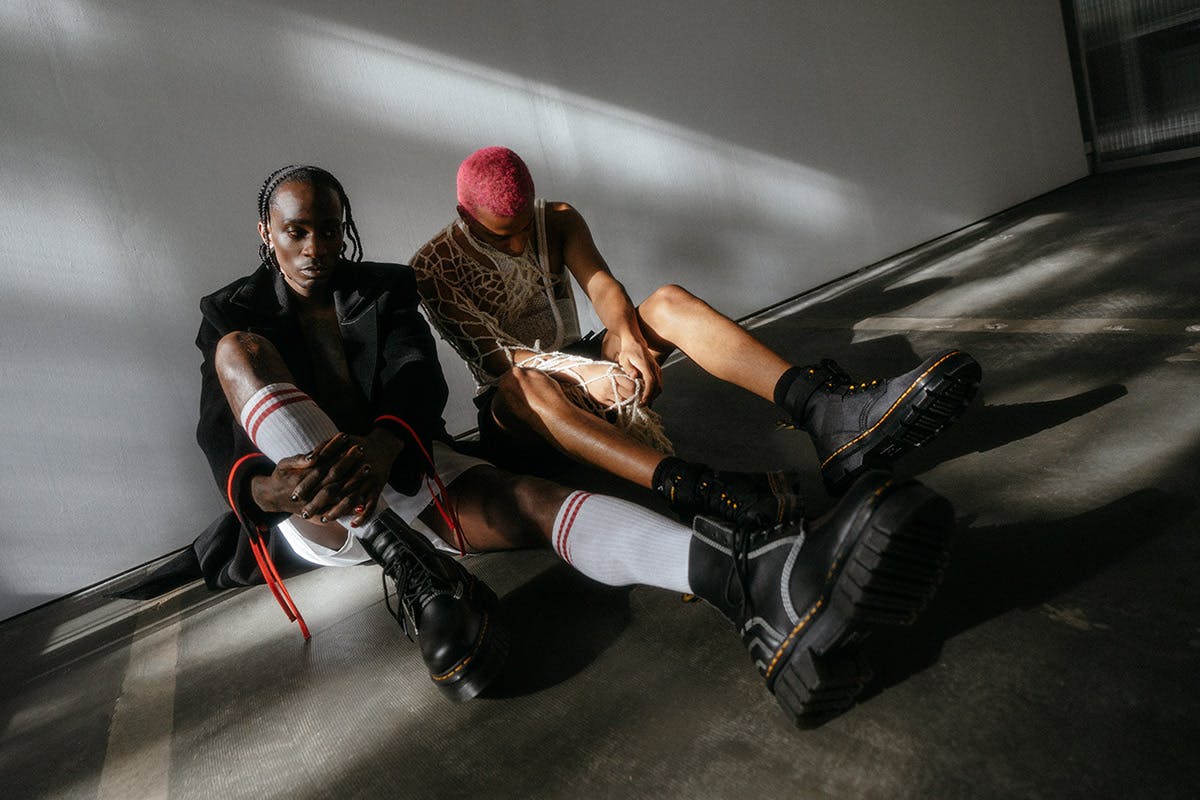 Though the brand was born in 1960 in Northamptonshire, central England, its ethos is very much Berlin-esque. The city is renowned for its unique combination of grit and glamour, and is a place where rebels of the world unite to drive the cultural conversation forward. For Berlin-born model Minh Lai, the city has an irresistible appeal. "You can simply be whatever you want to be. You step out of the house and people don't care how you're dressed – you can express yourself however you want. You only find that in Berlin," he shares.
A global melting pot, Berlin has fostered a fashion culture focused on individuality and rebelliousness — and Dr. Martens is an undeniable piece of the intriguing puzzle. The city's style is constantly evolving, as explained by Maixent. The Strasbourg-born model shares that Berlin's Techno scene altered his view of what fashion could be: "It taught me that menswear can be very feminine too," he tells. Twenty-four-year-old DJ and producer Temry agrees, explaining that the city's diversity is what convinced him to move there. He reveals that his inspiration comes from "the people who move to Berlin with some idea or vision. They make for a special urban group dynamic that I find absolutely fascinating to dive into."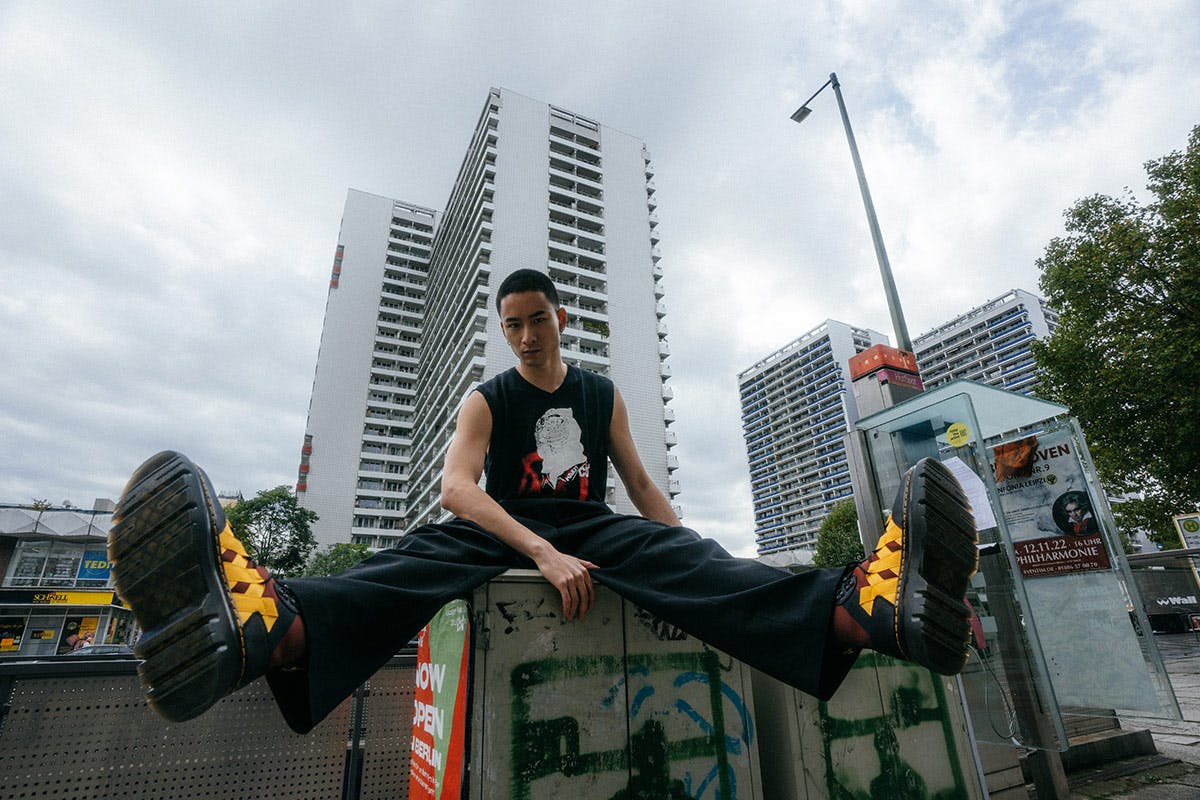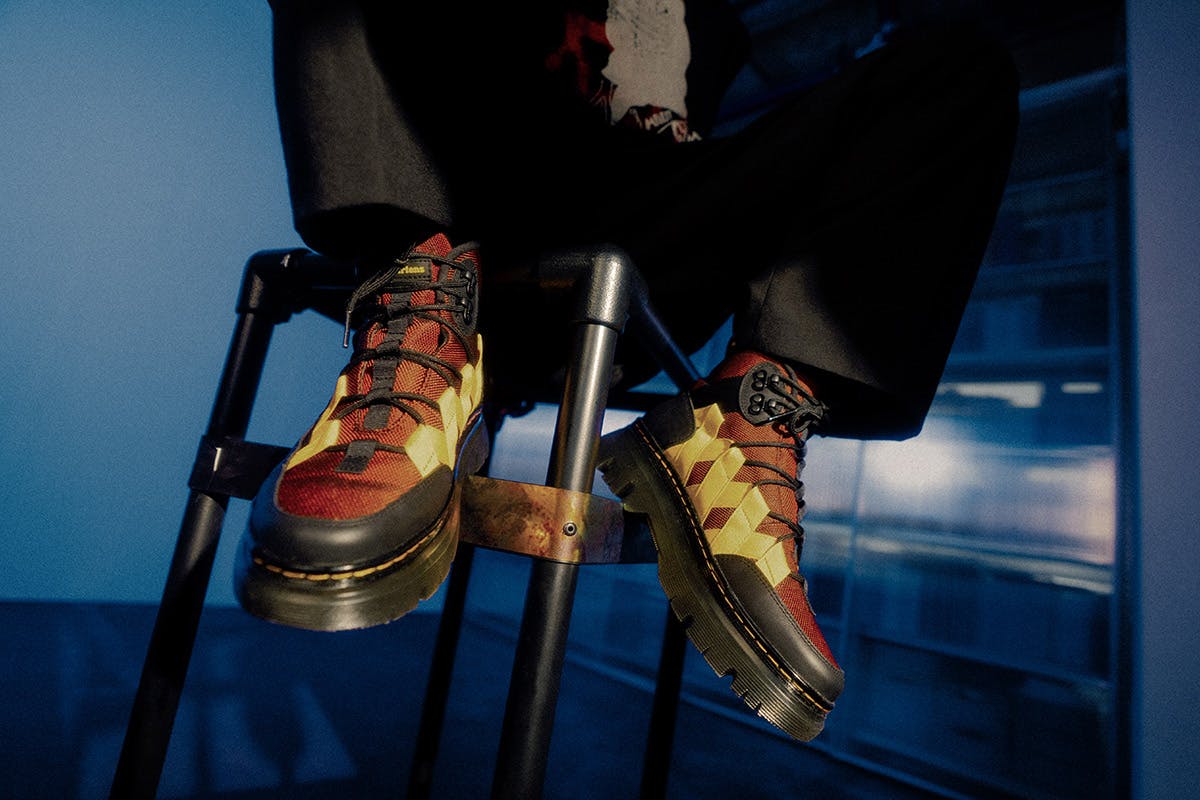 For a city with such an incredibly rich history, it's impressive that Berlin still manages to keep the creative and entrepreneurial spirit moving. For stylist Brian Tamiro, it's a place of endless opportunity. "I love the hustle — there's no other city in Germany that offers so many opportunities," he tells. Dr. Martens has taken inspiration from its vast archive and combined its historical identity with that quintessentially Berlin hustle flair. The Audrick style has been reinterpreted for 2022 — it now features a Quad Neoteric sole, with ​​a SoftWair insock for greater comfort, and is available in black Nappa Lux or maroon Charro Brando leather. There's also an updated version of the Combs Tech, which is now built from a hybrid of flexible Accord leather and durable Poly Ripstop. Finally, there's the Boury, composed of embossed Ajax leather and tough 50/50 nylon. In short, Docs now has a new trio on hand to take care of all your potential street-stomping wants.
Dr. Martens new styles are available in stores and online now.