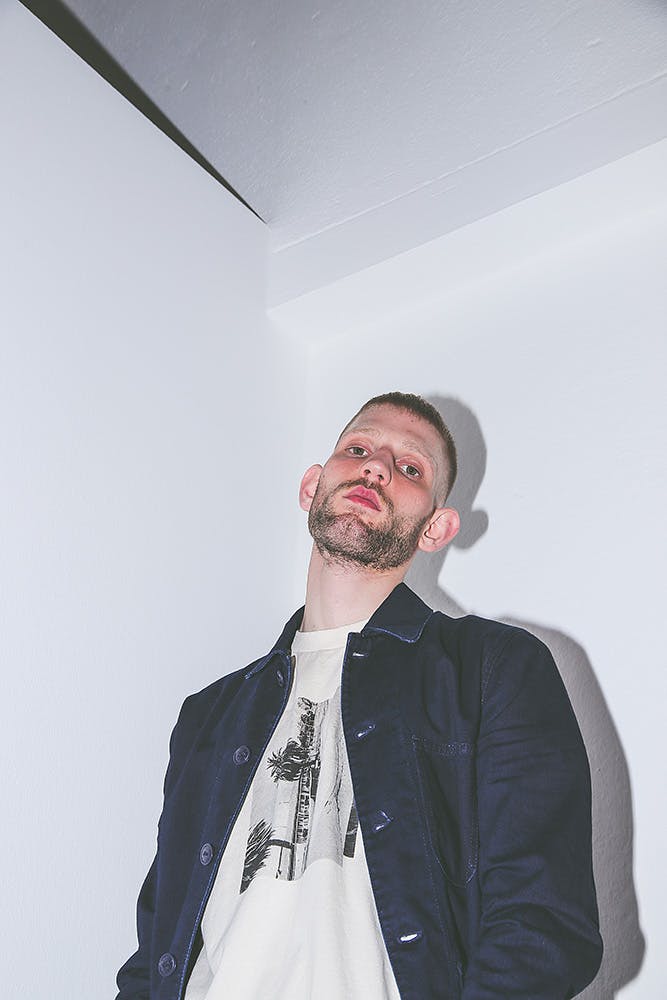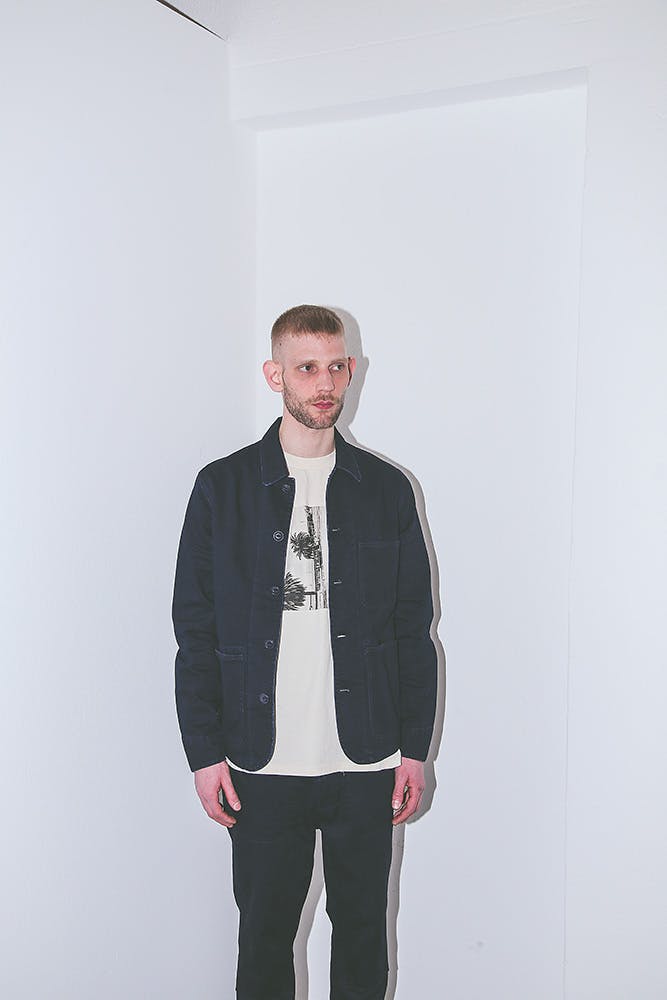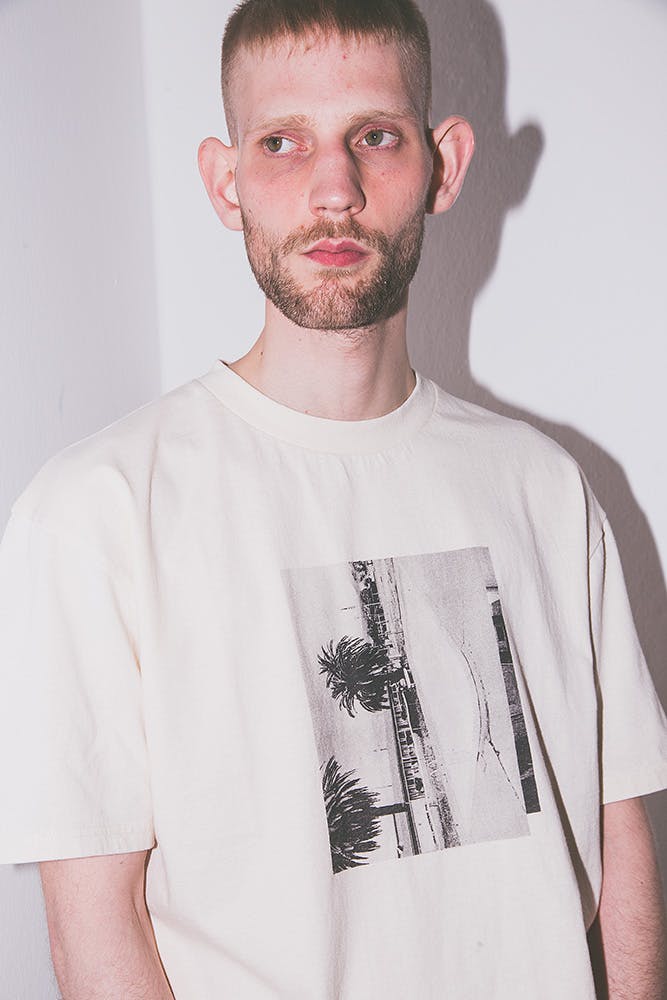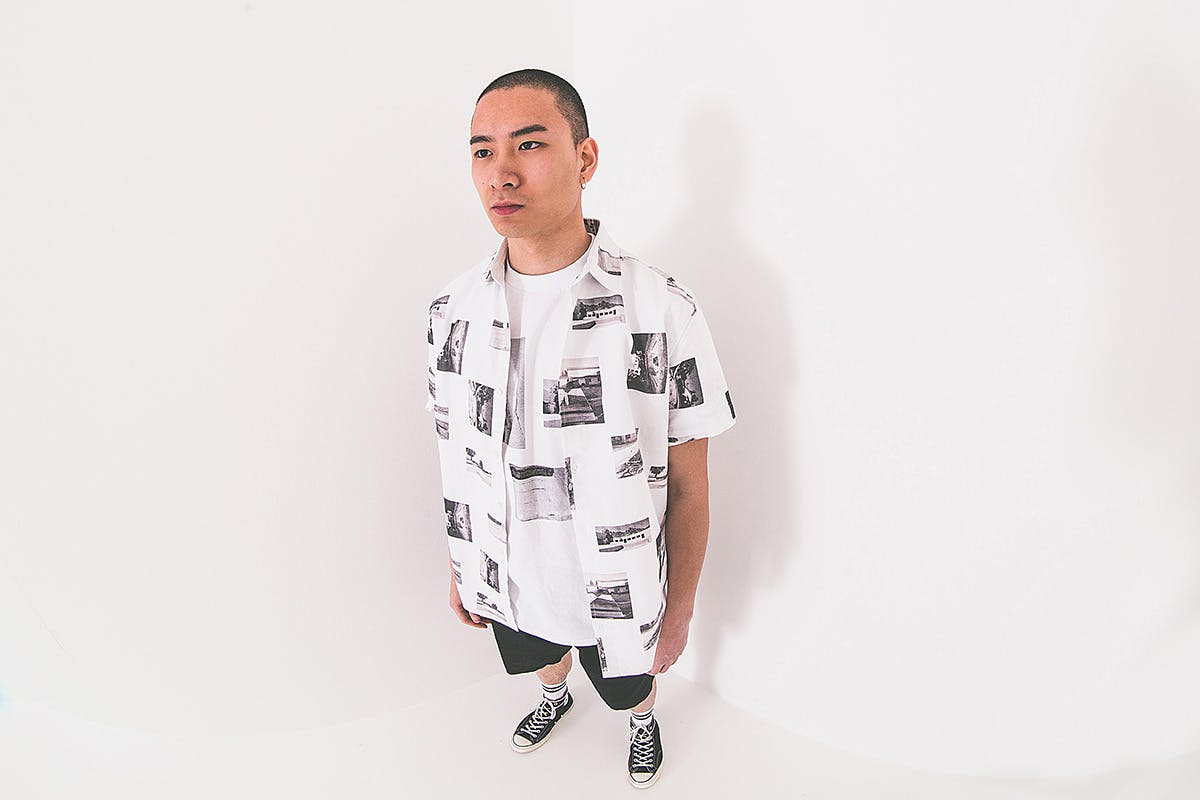 EDWIN has revealed a new Spring/Summer 2018 project comprising T-shirts, a hooded sweat, and a shirt printed with the photographic work of filmmaker Zach Sebastian.
Some Swimming Pools and a Broken Crack Pipe was a printed zine created by Sebastian in 2015. Limited to 200 first edition copies, it paid homage to Ed Ruscha's Nine Swimming Pools and a Broken Glass. While Ruscha's photographs captured beautiful deep blue pools in unknown locations believed to be Las Vegas and Los Angeles, Sebastian photographed decaying concrete holes left derelict in the ground.
Together, the visual projects provide a thought-provoking look at American society, questioning the country's values and traditions.
The EDWIN collection features oversized crewneck T-shirts in white, natural, and powder blue, a hooded sweat, and a white cotton oxford shirt. Photographs from Sebastian's project have been screen printed onto each piece. Alongside the garments, EDWIN has worked on a limited edition reprint of the Some Swimming Pools and a Broken Crack Pipe zine and a short film exploring the artist.
The EDWIN x Zach Sebastian Collection is available now in limited numbers from all EDWIN stores, selected retailers, and online.