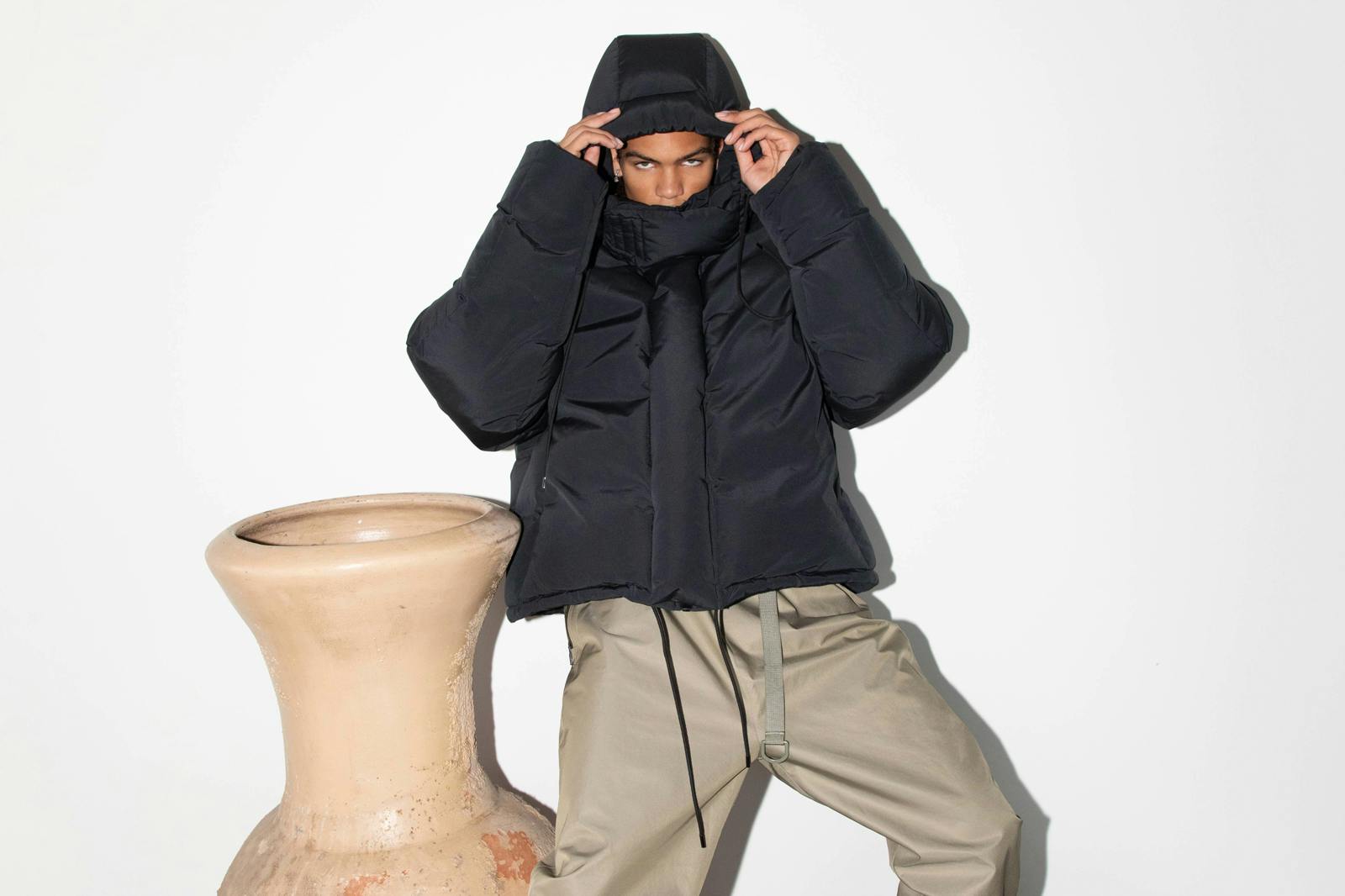 Highsnobiety / Kevin Amato
At the height of Tumblr in the 2000s, you'd spend hours on infinite scroll finding new inspirations to reblog, sharing images you photographed or created. You'd hunt for runway photos or the newest editorial from an obscure international magazine — and connect with the person behind the blog/screen. From that digital community, a new creative class is making waves in the fashion industry; writers, archivists, photographers, art directors, designers — so many refer back to the people they connected with Tumblr and how that online community supported their own creative pursuits.
That's where Dylan Richards and Sebastian Hunt found themselves as teenagers, gushing over "all of that early 2000s runway stuff." Hunt remembers: "I came across Dylan and his cool photos. I just hit him up one day to hang out because I was from a smaller town in New Zealand and everyone there was kind of lame." They were "super young" and fresh out of high school and didn't really have a lot of friends who had a similar interest in fashion.
At 18, Hunt and Richards decided to go to fashion school together. After a six month prerequisite "trial" course prior to moving into the full degree program, Hunt failed out: "I wasn't that into it, but Dylan passed it." Richards reflects on their younger selves: "The course was a merger of fashion and art; we'd have to paint and shit — things I'm not good at and why I didn't like it. Our minds weren't in the right space to really knuckle down and take shit seriously. We were going and chilling." They describe themselves as a "do it ourselves kind of vibe." They left school and sought out internships in the fashion industry where they had always dreamed to work.
Hunt and Richards started working in showrooms in Auckland, dealing with press and clothing samples. That's where they first learned what a stylist was. "Interning was a better decision than fashion school. We wanted do more." Richards laughs, "Me and Seb, we're bad at collaborating with people. We really don't like being told how to do things, like when we were studying. We do what we want to and don't want to rely on anyone but ourselves to get to where we want." After realizing they needed to be more creative, the pair wanted to try their hands at styling, beginning with local publications; this landed them some commercial jobs early on. "We were getting paid really well for 20-year-old freelancers," Sebastian says emphatically. "We were spending our early twenties trying to figure out how and where we were going to make it overseas." They didn't yet know where they'd go, and initially they were convinced they'd go to Europe, "when LA randomly fell in our laps," Richards says.
"When we did shoots with publications, we hated getting briefs. So we started doing our own shoots, just to do them and showcase our work," says Richards. The pair migrated to Instagram and began posting these creative projects. "We were interested in developing conceptual garments made from vintage and thrifted clothing and then shooting with it to just get one cool image — it wasn't about having a whole editorial." Followers and likes started accumulating and they started getting recognition for their work. "At that point — not in like in a cocky way," Hunt underscores, "we were kind of waiting for someone to hit us up."
And not long after, Kanye West reached out after finding their work on Instagram, inviting the pair to fly the following week 10,771 km away in LA. Dylan remembers what drew West to them: "At the time we were super into sportswear and utilitarian garments. That's where we went after that whole 'high fashion , skinny model' Tumblr phase." Richards continues: "We went to Yeezy as stylists. There was a big shift from season 2 to season 3. It was more elevated than the two previous similar-looking collections that Ye had released. Because we weren't stylists who just put clothes on the body how they're meant to go on, we'd fuck with the garments somehow, flipping them upside down, doing this weird shit with them. That opened our eyes: 'Oh, shit. We're actually working on the design too. This is something we can do.'"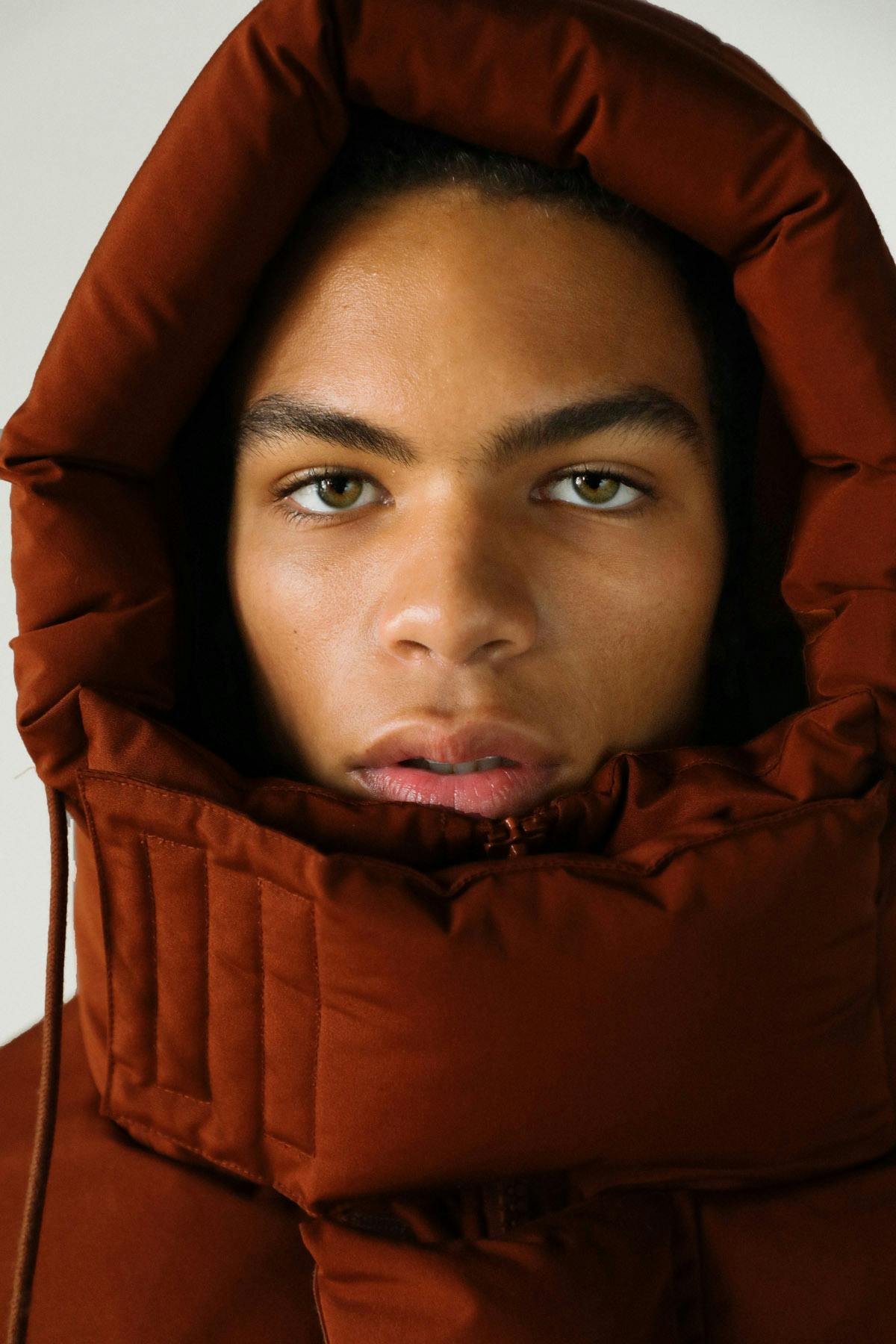 So why start Entire Studios? Richards explains, "With styling, we were always like, 'We like these pants, but they're wrong. We like this coat, but it's wrong. This sits wrong. The color's wrong. I would have never done it like this.' We were like, 'Fuck. Maybe we just do our own shit.'" And so after leaving LA and moving back to New Zealand during the pandemic, Richards and Hunt schemed to launch their own brand. Richards elaborates, "What makes something right to us falls down to these pillars: quality, affordability, functionality and design."
Entire Studios questions what luxury is, pushing back on outdated thinking that "luxury is wealth." Dylan elaborates, "Working on this next collection, our production manager would come back to us: 'We have to sell it for this much.' And we'd be like, 'We don't want to sell it for that much. We want to sell for $100, not $200.' We want everything to be accessible to anyone who wants to buy it. We don't need to sell our jackets for $2,000 when we make a profit; we'll sell more when it's a more affordable and accessible brand to buy."
"Entire Studios has only really been running for just over a year. And in that time, we ran into heaps of financial issues, which held us back from putting out more," Richards continues. "But honestly, fuck the being humble shit right now. Our sales are doing really well, especially for not consistently selling product. It's crazy." Production wasn't able to keep up with the demand — the website crashed with the three big drops — but that'll soon change as they learn how to react to market demand. They've sold out of their oversized hoodies, stretch jersey body suits and underlayers, vests, track pants (wardrobe staples of a post-pandemic seasonless world ("We don't give a fuck about collections."), and the Entire Studio hero piece, their PFD puffer jacket.
Choosing monochrome styling, Entire Studios colors are familiar — and yet just a bit off to make them feel modern. "It's life or death to make sure we get the color, silhouette, and shape right. We really don't want to miss one detail," Richards insists. "We have a really good dynamic working together, and for the most part we see eye to eye. But when we get in a disagreement, I usually get the last call on it." Hunt follows with a chuckle: "Dylan will throw a tantrum until it's his way, and we just roll with it. It's so fun." Responsibilities are divided between the pair to streamline: Richards looks after the art direction from LA and Hunt pilots creative direction of design from New Zealand (he'll move back to LA soon, he says).
Soon, Entire Studios will expand into swimwear and footwear — clients have been hounding them for the fur boots they styled with their early "Entire looks." This January, they opened a pop-up retail space in Hong Kong, with hopes to take this concept to other cities as their clientele is scattered across the globe. "What has helped make Entire Studio work is that we're still in the mindset of trying to think outside the box, like our Tumblr days." Richards says thinking about their future. "Even though we haven't showcased a lot of the direction of where Entire is headed, it going to be fresh."